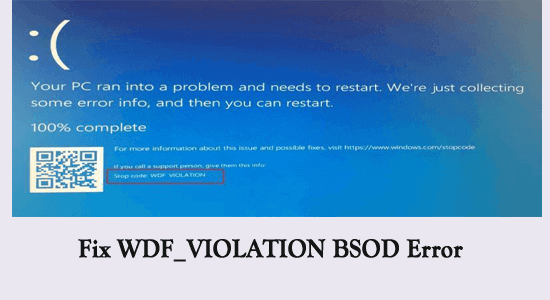 WDF_VIOLATION BSOD Error is another blue screen of death error that appears on the Windows screen and makes users irritate.
This error is generally caused due to fault in the HP keyboard driver. If you are among those Windows users who are searching for solutions to solve this error then your search ends here.
In this article, you will discover the troubleshooting methods that will guide you in solving the wdf_violation BSOD error in Windows 11 & 10.