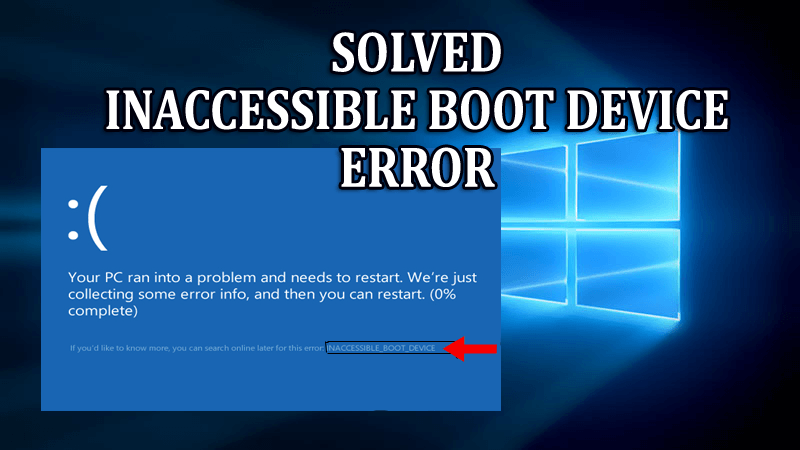 Are you encountering a BSOD error inaccessible boot device in your Windows screen? If YES and you are looking for solutions then you are in the right place.
In this article, you will get the proper solutions to fix Windows 10 inaccessible boot device.
This error message generally occurs when the user upgrades their Windows system to the latest version i.e. Windows 10.
This version of the operating system becomes very popular among the users but after completion of the upgrading process there are lots of errors or issues gets generated. "INACCESSIBLE_BOOT_DEVICE" error is one of them the irritating error that comes along with the Windows 10.