The DRIVER_CORRUPTED_EXPOOL error message is one of the irritating  Blue screen errors and appears every time while trying to run any app, play the game, or sometimes during startup.
Driver corrupted expool BSoD error when appears the system start crashing and the main reason responsible for the error is driver confliction, damaged, or corrupted system pool.
Well, this can be a big problem as this start causing various issues like freezing, crashing and slow PC. So, here it is suggested to follow the fixes given one by one and solve DRIVER_CORRUPTED_EXPOOL Windows 10.
Some DRIVER_CORRUPTED_EXPOOL Related Error Messages:
"DRIVER_CORRUPTED_EXPOOL" appears and crashes the active program window.
"STOP Error 0xC5: DRIVER_CORRUPTED_EXPOOL" is displayed.
A problem has been detected and Windows has been shut down to prevent damage to your computer. The problem seems to be caused by the following file:
Your PC frequently crashes with Error 0xC5 when running the same program.
"The DRIVER_CORRUPTED_EXPOOL bug check has a value of 0x000000C5. This indicates that the system attempted to access invalid memory at a process IRQL that was too high." is displayed.
Windows runs sluggishly and responds slowly to mouse or keyboard input.
Your computer periodically "freezes" for a few seconds at a time.
How Do I Fix DRIVER_CORRUPTED_EXPOOL Error?
Fix 1: Remove Faulty System Drivers
First of all, you need to search for the faulty drivers in Device Manager and remove them from your system to fix DRIVER_CORRUPTED_EXPOOL Windows 10 error.
Apply the below-given steps:
First of all, you need to press the Windows key and R keys together to open the Run command
Now input devmgmt.msc and then click OK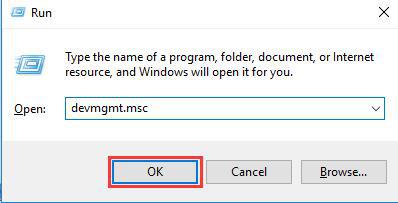 Now you can expand all options and then locate devices with a yellow triangle mark.
After this, you can then right-click one of them and then choose Uninstall device.
You can repeat this action just to uninstall all faulty drivers. After that, you can restart the computer and check if the blue screen driver corrupted expool issue is fixed.
Fix 2: SFC Scan
Driver corrupted expool Windows 10 error can also encounter if your Windows system files are damaged or corrupted. So, it is suggested to repair the files to fix this BSOD error from your system.
Run an SFC scan in your Windows to solve this error. Follow the steps to do so:
Press Windows + X key
Click on Command prompt (admin)
In the command prompt window, type the below command, and hit the enter key:
sfc/scannnow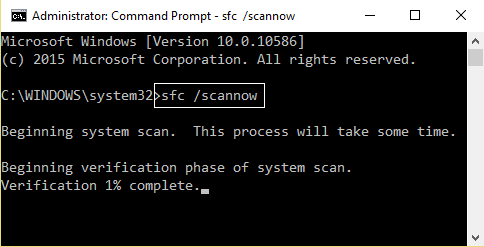 This command will take a couple of minutes to scan your system. Once this command is executed you need to restart your system and that's it. the error will vanish from your Windows 10.
Fix 3: Update BIOS
The BIOS is the most sensitive part of the system. As it is a software computer, the functioning of the hardware mostly depends on the BIOS. So, you should be highly careful when you modify anything in the BIOS.
I would recommend skipping this solution if you do not know what you have to do or what you are doing.
In order to update the BIOS, you can start by hitting the Windows+ R keys together just to begin the RUN box
Type in msinfo32 and then hit ENTER.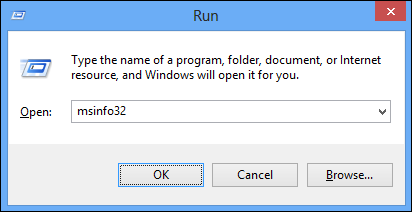 After then, you will be able to see the developer and version of the BIOS that are installed on the computer.
You can go to the website of the manufacturers and then get the latest version of BIOS that is downloaded to your system.
If you are using a laptop then be very sure that you keep it plugged in until the BIOS update is installed.
You can then double click on the newly-downloaded file to install the new version of the BIOS.
After you have done this, just Reboot the system for the changes to take effect and check if the DRIVER_CORRUPTED_EXPOOL Error Windows 10 is solved or not.
Fix 4: Update the Drivers
Updating the driver is one of the easiest solutions to fix DRIVER_CORRUPTED_EXPOOL Windows 10 error. Due to the outdated or faulty driver, this BSOD error appears on Windows 10. To solve this error follow the steps given below:
Press Windows + X key
Click on Device Manager
Select the driver that needs to be updated, right-click on it and choose update driver
In the next window, click on search for automatically updated driver software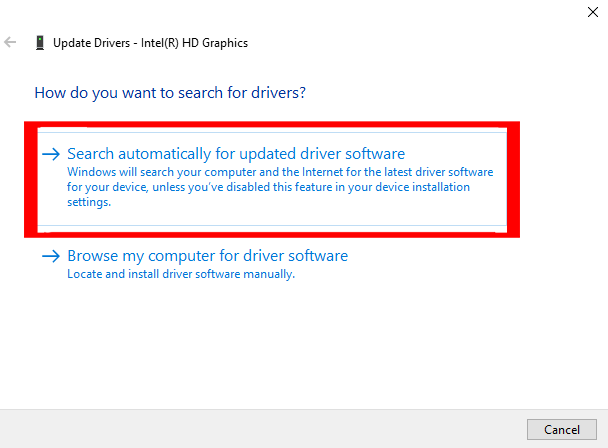 This will begin to search for a new updated version of that particular driver and install it.
Once you have installed the driver, restart your PC and see if you still see BSOD driver corrupted expool Windows 10 error or not.
In case you don't want to update drivers manually then you can try Driver Easy. This tool will update the outdated driver as well as fix other driver-related issues automatically with ease.
Fix 5: Update Windows 10
Outdated or pending updates in Windows 10 can also be a reason for the error DRIVER_CORRUPTED_EXPOOL to appear on your operating system. Therefore, it is suggested to check for Windows updates and download if available.
Here are the steps to do so:
Click on the Windows icon
Go to settings
Select Update & security
Click on Windows update> check for updates
Windows will check for available updates if available and then install them automatically.
After that, restart your Windows and check whether the BSOD error got vanished or not.
Fix 6: Disable your Antivirus Software
If you are running a third-party antivirus program then this might be the culprit causing the DRIVER_CORRUPTED_EXPOOL error.
So, here it is suggested to temporary disable the antivirus program installed on your Windows 10 system.
And if disabling the antivirus program works for you then contact the antivirus support centre and tell the problem. Check if they help you to fix the problem or else if using the free antivirus program then uninstall it.
Fix 7: Uninstall the Problematic Applications
Check if you are getting the error after installing any third-party antivirus program then uninstall the program.
It might happen the third party application installed on your system is causing conflict with the system drivers and result in driver corrupted expool error.
Despite this, some users reported that VirtualBox and Radeon software are the two culprits causing the BSoD error.
Make sure to uninstall the application using the 3rd party uninstaller to remove it completely.
Fix 8: Reset Windows 10
The error driver corrupted expool Windows 10 can be triggered by certain software and in order to fix all of the issues related to the software you need to perform a Windows 10 reset.
Before resetting your Windows 10, you need a Windows 10 installation media, or you can easily create one by using an empty USB flash drive and Media Creation Tool.
Note: Resetting Windows 10 will clean your entire PC. So it is recommended to back up all important files from your system partition (generally C drive).
Apply the below-given steps to Reset Windows 10:
You need to take your PC into an automatic repair Window.
To do this restart your PC a few times during the boot sequence and you will see a black screen having boot options.
Select the automatic repair option.
Select Troubleshoot and Click on Reset this PC and remove everything.
Now, you need to insert Windows 10 installation media.
Choose Only the drive where Windows is installed > Just remove my files and click on the Reset button.
After all, simply follow the instructions to complete Windows 10 reset.
Once you have reset your Windows 10 you will no longer come across driver corrupted expool BSOD error Windows 10.
FAQ: PEOPLE ALSO ASK:
1. How do I fix a corrupted driver?
To fix corrupted driver you can either uninstall the faulty drivers, update them or run the blue screen troubleshooter in Windows 10. Apart from this, you can also reset your PC, check BIOS, or perform a system restore.
2. How do drivers get corrupted?
Drivers get corrupted when they are incompatible with the operating system or outdated. When drivers get corrupted they show a blue screen with an error message like Driver_corrupted_expool.
3. What Driver Corrupted Expool Error Means?
Driver corrupted expool error is another BSOD error that appears on Windows due to some issues in the device driver on your computer. It indicates when the system has attempted to access the invalid memory at the process IRQL (Interrupt Request Level) was very high.
Easy Way to Fix DRIVER_CORRUPTED_EXPOOL Error
In case you don't have the technical knowledge and find difficulty in performing the solutions provided to fix the driver corrupted expool Windows 10 error then try PC Repair Tool.
This tool is designed with a user interface that a novice person can handle with ease and make their Windows error-free. If none of the fixes in the article helped you to fix this BSOD error then simply try this tool.
You just have to download this tool and it will automatically scan your entire operating system, detect all the errors, and solves them. Errors like BSOD, registry, game, update, application, DLL & others.
It also repairs corrupt, inaccessible or damaged system files, prevents viruses, optimizes the PC performance, and much more.
Conclusion
Hope after following the solutions given DRIVER_CORRUPTED_EXPOOL Error is fixed.
It is estimated the above-listed solutions managed to fix BSOD driver corrupted expool error in Windows 10.
In case you face other BSOD errors then you can simply get the solutions to fix it visit the BSOD Error Hub.
Apart from this, if you have any questions or suggestions then simply visit our Facebook page and write to us.
Always up to help others with their PC-related issues, Jack loves to write on subjects such as Windows 10, Xbox, and numerous technical things. In his free time, he loves to play with his dog "Bruno" and hang out with his friends.