Using PC for your personal or professional need is fine but maintaining PC sometimes become too hectic that you even forget to perform some must to do tasks to prevent PC errors.
Yes, it is absolutely true….and so here today I am going to mention some "MUST TO DO" tasks so that you can avoid having any kind of common PC error.
PC needs maintenance even if it works for us and commands over the instructions given by the users. But, users make mistakes sometimes when it comes to maintaining the PC. And so the mistakes can also result in security breaches, hardware damage, data loss and other general system instability.
Apart from these, users may also get errors in a computer like DLL errors, EXE errors, Driver issues that generally take place due to registry errors. The PC registry gets damaged due to the collection of junk information within it. These generally comprise of incorrect, invalid and outdated registry values and keys.
As time passes by such unwanted information becomes large in numbers and causes your system registry to a large size which can fragment and damage PC registry. So, to overcome such issues, you need to follow some tips to prevent PC errors.
Effective Tips To Prevent PC Errors
If you want to pervert your PC from any getting any kind of computer errors then you should follow these mentioned tips. These tips will definitely help you prevent errors related to PC. So, do not miss out any of the tasks that you should do to maintain your PC.
Tip #1: Cleanup and Defrag Your Hard Disk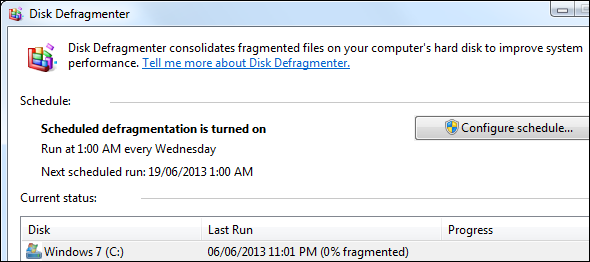 Most of the disk space-related and memory-related errors when your hard disk is packed with unwanted files and other programs that fragment files that are stored on the disk, cause physical damage and also reduce PC performance.
So, in order to prevent problems and errors because of damaged hard disk, you need to clean unwanted files on hard disk on a regular basis. Also, you can clean it using the Disk Cleanup Tool which is an inbuilt tool in Windows XP and Vista OS. If you are using any of these two Windows operating system then try this tool to delete unwanted files on hard disk.
Using this tool is the one stop solution to remove unwanted files from hard disk, uninstall unwanted programs that are installed on your PC, empty the Recycle Bin folder and also delete obsolete system restore points.
After cleaning the hard disk, you can try Disk Defraggler Tool so that you can consolidate the fragmented files and can also optimize the hard disk to perform better.
Tip #2: Don't Let Dust Build Up
Dust builds up inside the system's case over time. This dust can sometimes reduce airflow, clogs up fans as well as increase the temperature inside the system. If there is a large amount of dust build-up then it can result in an issue with the cooling which could even lead to PC crashes.
Suppose, if you are playing high configuration demanding games on the PC that is already clogged with dust then it can heat more and will have nowhere to go. This may cause great damage to the system's hardware.
So, to avoid the airflow issue of the system, you should open your desktop system's case occasionally and make sure that you clean out the dust using compressed air. However, if you are using a laptop then you can simply spray compressed air into the laptop's fan vents and it will dislodge some of the dust from inside.
Tip #3: Implement A Firewall
A firewall is actually a guard or a barrier of the system that is intended to protect the PC, phone or tablet from the data-based malware dangers that generally exist on the internet.
If your system is exposed to the internet regularly then it is always recommended to implement a firewall. This is because to prevent any kind of unauthorized hackers and intruders from gaining access to your system and cause damage to your PC.
Tip #4: Don't Run Multiple Antivirus Programs
Make sure that you use only one antivirus program on the system. Antivirus programs hook deep into the operating system or checking the programs before they run.
If you are running two antivirus programs at a time then it can interfere with each other and it can also cause the system to crash.
The programs can identify each other as malware just to prevent each other from working. So, to make sure that you have one antivirus program installed and run in the background of the system.  Or, if you need a second opinion then you can try an antivirus that just performs a system scan and doesn't run in the background.
Tip #5: Use Inbuilt Disk Cleanup Program To Delete Temporary Files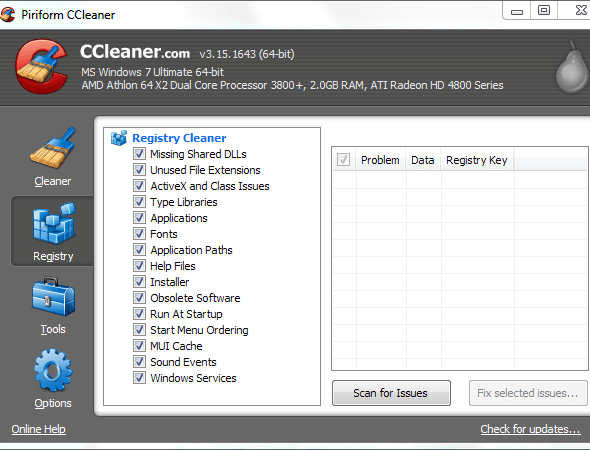 There are several legitimate dealers that sell programs which will speed up the computer by deleting some temporary files and also clean up the registry.
If you want to delete temporary files from your Windows 10/8/7 system then you can make use of Windows inbuilt tool – Disk Cleanup program or you can also use the free CCleaner utility to delete temporary files from the Windows system.
Tip #6: Don't Use Power-Hungry Graphics Cards
None hates to have powerful hardware but most people don't need it at all. If you are preparing an assembled PC for your parents or just upgrading the existing system then don't put the most power-hungry graphics card in it.
The most highly powered graphic cards can suck down more electricity. Even if you get a great deal on that graphic card, don't get it. It will be worth installing if you never play games on it. Due to this, you may sometimes get PC errors and as a result, you have to fix PC errors.
Tip #7: Check Your Drivers For Update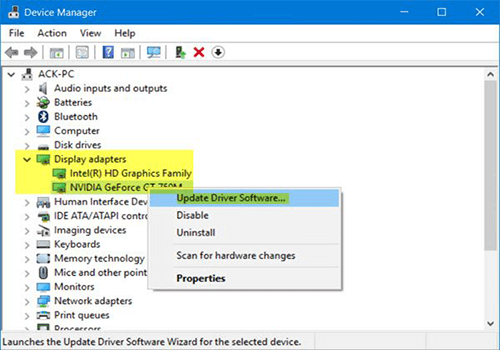 To maintain your PC to get no error ever, you need to check your drivers for updates whether they are up to date. The most important drivers are the cheapest drivers, audio, network, and BIOS drivers. All these drivers should be latest and up to date so that no error can occur due to the common driver issue and so it becomes important to fix common driver problems.
If you have enabled automatically Windows update option then it will automatically update your drivers. It is very safe and reliable method. This is because Microsoft verifies the drivers for the system and updates them when needed.
Tip #8: Perform Regular Antivirus And Antispyware Scans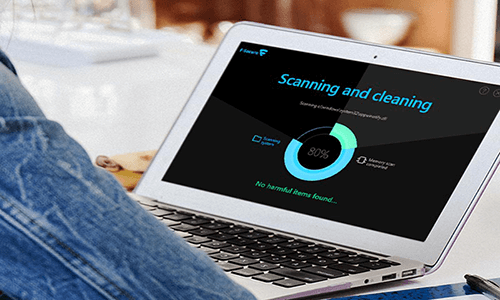 Most of the PC errors like runtime error, EXE error and stop errors may take place if the system is infected by any malicious program like Trojan and virus. Due to this, your PC may start responding slow and you may be frequented with unwanted popups from adware.
Also, your confidential and personal data may be at great risk if your system is infected with such malicious spyware and adware programs.
So, in order to prevent such malicious files from gaining access to your system, you should use a reliable anti-spyware and antivirus tool. Make sure that you keep these programs updated with the latest definition and run a full system scan on a regular basis to prevent PC errors.
Tip #9: Don't Install Annoying Or Dangerous Programs
When you install any program or software on your system, make sure that it should be vigilant. First, go through the complete information on the program you are going to download. Make sure that it should not be scammy.
Be very careful while installing any software so that you install any browser toolbar or other adware that can annoy you. Make sure that you know the types of files that are dangerous and also be very careful when you run those programs.
Special Recommendation: Back Up Your Files Now
The hard drive of the Windows PC fails eventually. Before it happens, you should take complete backup copies of all the crucial data like photos, documents, and other files.
So, make sure that you create a backup strategy to prevent data loss from PC when your PC's hard drive fails. You may get some computer errors like DLL errors and EXE errors but if you have a backup of the crucial data you have saved in your system, you will be in the safe side.
Improve Your PC Health
You can try all the preventive measures mentioned in the above section of this blog and prevent PC errors easily. But, even after trying all the above tips, you are facing any kind of issue related to PC like slow PC speed, unintentional power shutdown, system crashes issues and other related common PC errors then you can try PC Repair Tool to fix PC errors that you come across while using it. This is the fastest, quicker, and simpler way to fix computer errors, and feel free to use it.
Conclusion
Windows PC is packed with high configuration and specifications and in the meantime, it throws errors that interrupt a user's work. But, here I have tried my best to provide you some best preventive measures so that you can prevent PC errors and work on it without any interruption.
All you have to do is to follow all these tips and maintain your PC. These tips are recommended to be followed for all Windows versions like Windows 10/8/7/XP/Vista.
So, hope you will start following these tips to prevent PC errors from now onwards. Good Luck!!!
Hardeep has always been a Windows lover ever since she got her hands on her first Windows XP PC. She has always been enthusiastic about technological stuff, especially Artificial Intelligence (AI) computing. Before joining PC Error Fix, she worked as a freelancer and worked on numerous technical projects.