Many Windows users are found reporting about the Msvcr100.dll is missing an error during the system startup or while trying to open or installing a program.  
If you are the one also struggling with Msvcr100.dll errors then this article is for you here learn the complete information about the msvcr100.dll error and how to fix msvcr100.dll was not found Windows 10 error.
MSVCR100.DLL file is one of the important DLL files of Microsoft Visual C++ files, Microsoft Visual C++ is required to run any apps/services properly.
But when MSVCR100.DLL file gets misplaced then you will start facing the error message on your computer screen while trying to run or install programs, booting Windows, shuts down or maybe during the installation process of Windows.
Also, some gamers are getting the msvcr100.dll missing error while trying to play or run the Batman Arkham knight PC game.
But luckily there are fixes that work for you to get rid of the "msvcr100.dll is missing" error in Windows 10/8/7.
However, before heading towards the fixes check out the different error messages related to the MSVCR100.DLL error.
Common Msvcr100.dll Error Messages:
There are different ways the  MSVCR100.DLL errors appear on your computer screen. Here check out some of the common msvcr100.dll related error messages:
The program can't start because MSVCR100.dll is missing from your computer. Try reinstalling the program to fix this problem.
"Msvcr100.dll Not Found"
"Cannot find [PATH]\msvcr100.dll"
"This application failed to start because msvcr100.dll was not found. Re-installing the application may fix this problem."
"Cannot start [APPLICATION]. A required component is missing: msvcr100.dll. Please install [APPLICATION] again."
"The file msvcr100.dll is missing."
Why is Msvcr100 DLL Missing?
Generally, Msvcr100.dll errors are caused by some common circumstances that lead to the removal or corruption of the Msvcr100.dll file.
In most of the cases, Msvcr100.dll errors could specify a registry problem, a malware or a virus issue or sometimes even a hardware failure can lead the Msvcr100.dll missing error.
Well there are many other DLL errors encountered by the users like MSVCP100.dll is missing, MSVCR120.dll is missing, MSVCP140.dll is missing and many others.
How Do I Fix Msvcr100.dll was not Found or Missing Error On Windows?
Well, there are a number of fixes that you need to try one by one to fix Msvcr100.dll is missing errors in Windows 10/8/8.1 & 7.
But the first step is to find out your PC is running on a 64-bit or 32-bit Windows version. And follow the solutions carefully:
Solution 1: Download Microsoft Visual C++2010 Redistributable Package
Follow the steps to download the Microsoft Visual C++ 2010 Redistributable Package as this helps you to fix MSVCR100.dll is missing error.
If you are running a 32-bit system then download the package from here. Make sure to select a suitable system language.
If you are running a 64-bit system then download the package from here. Select the appropriate language.
Now run the file downloaded and follow the installation steps to install it on your computer.
And launch the program that was giving the error
I hope this works for you to fix msvcr100.dll errors. But if not then follow the next solution.
Solution 2: Copy MSVCR100.dll file from another computer
You can fix msvcr100.dll missing error by copying it from another computer.
Please Note: Ensure another computer also has the same operating system as yours.
Now follow the steps to copy the msvcr100.dll missing file from another computer
Open your Windows computer > click Start button > type CMD > click Command Prompt > and click Run as admin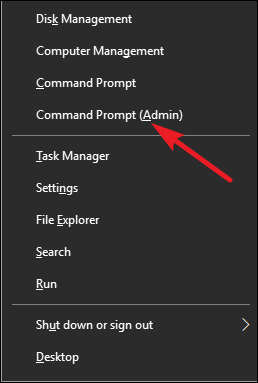 Now type "control /name microsoft.system" > hit Enter
Perform the same step 1 and 2 for the computer you are copying the msvcr100.dll file.
Press Windows +E keys to open File Explorer > go to C:\Windows\System32 (or C:\Windows\SysWOW64 if you can't find the file there).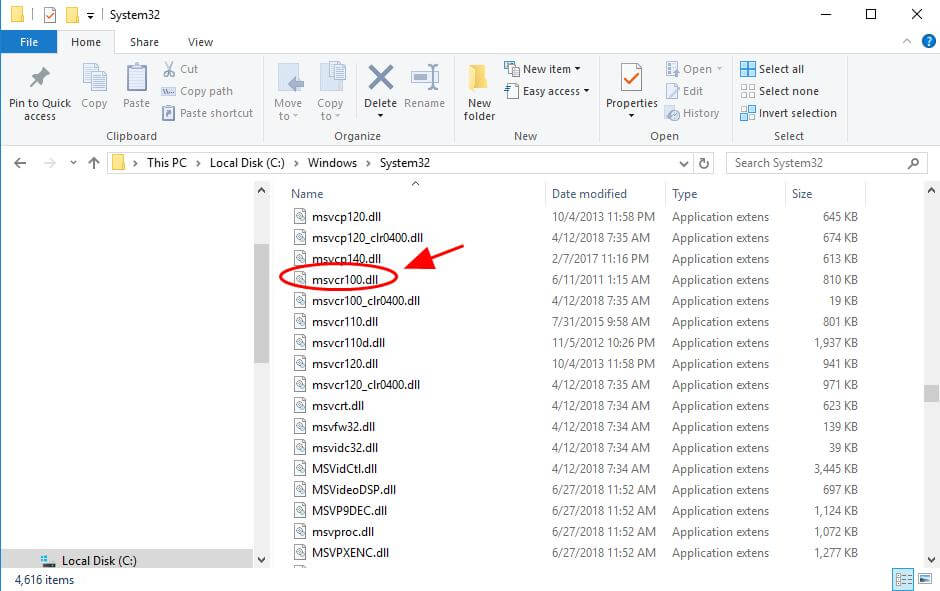 Copy the file and save it to flash drive or external hard drive
And paste the file to the exact same location on your computer where you copy the file from on the other computer.
And check if the msvcr100.dll is missing error is resolved or not.
Solution 3: Perform Virus Scan
You might get the "MSVCR100.dll is missing" error due to the virus or malware infection on your Windows computer.
So here it is suggested to perform a complete virus scan with a good antivirus program.
Solution 4: Perform a System Restore
If the above-given solutions won't work for you then you can restore the missing MSVCR100.dll file by reverting the Windows system to an earlier state.
And to do so, you can use the Windows System Restore option.
Please Note: Before following the steps given below make sure a system restore is created on your Windows system.
Now follow the steps to restore your computer to an earlier system restore point
Click Start button > type recovery > and from the list click Recovery.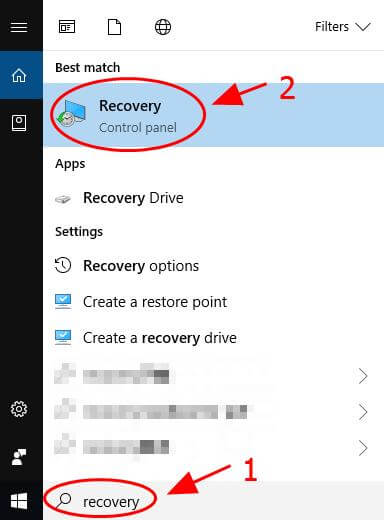 And click Open System Restore to open System Restore wizard.
Next, follow the onscreen instructions to perform a system restore from a system restore point.
And check if the MSVCR100.dll missing error is resolved or not.
Solution 5: Clean Registry Entries
If none of the above-given solutions works for you then it is suggested to fix registry corruption.
Well, repairing a corrupted registry manually is quite risky and time-consuming and a small mistake can damage your entire system.
So here it is suggested to download and run the automatic Registry Repair Tool.  This just scanning once detect and repair the corrupted or broken registry.
These are the manual fixes that you can try and get rid of the DLL error. 
However, there are other manual solutions as well that you can follow to resolve MSVCR100.dll missing error read the article – Guide to fix DLL errors
Or else simply run the trusted DLL Repair Tool, to fix MSVCR100.dll not found error easily. 
Best & Easy Solution to Fix MSVCR100.dll Missing Error
Try running the professional recommended DLL Repair Tool, this is an advanced tool that just by scanning once detect and fix msvcr100.dll missing error.
This not only fixes the DLL errors but also other PC stubborn errors, BSOD errors, Registry errors, Application errors, update errors, and many others.
It also optimizes the Windows PC performance and by repairing the corrupted system files and make it blazing fast.
Conclusion:
I hope the solutions given in the article works for you to resolve MSVCR100.dll not found or missing error on Windows 10/8.1/8 & 7.
Make sure to follow the given solutions one by one carefully to fix MSVCR100.dll error and avoid further issues.
If you are having any comments, suggestion or query then feel free to write to us.
Good Luck..!
Always up to help others with their PC-related issues, Jack loves to write on subjects such as Windows 10, Xbox, and numerous technical things. In his free time, he loves to play with his dog "Bruno" and hang out with his friends.