Do you keep receiving d3drm.dll error messages while playing PC games or performing other activities on your computer?
If YES, then you might be looking for a solution to fix this error.
If you are reading this article then your search is over. Here you will get the proper solutions to fix d3drm.dll not found or d3drm.dll missing error.
So, what are you waiting for go through the fixes and get rid of this d3drm.dll error.
But before moving towards the solutions have a look at the reasons behind d3drm.dll Error and also get to know what is d3drm.dll Error and some common error messages.
What is a D3drm.dll Error?
A DirectX component used as a DirectDraw application is d3drm.dll. this is used in games to improve the 3D features.
A d3drm.dll Error occurs when there is something wrong either with PC or with the files that are required to run the application using DirectX.
What are the Reasons Behind D3drm.dll Windows 10?
There are many reasons that cause d3drm dll error. Some common reasons are mentioned below:
Mistakenly deletion of File
The file might be corrupted or damaged
Virus Infections
Improper Installation of Programs
Configuration Entries of d3drm.dll File is Inactive in System Registry
Something Wrong with Your Computer's Hardware
Common D3DRM.dll Error Messages
"d3drm.dll cannot be found."
"d3drm.dll is missing."
"Problem starting [path]\d3drm.dll. The specified module could not be found."
"Runtime Error. d3drm.dll pure virtual function call."
"Access Violation File [path]\d3drm.dll"
"Unable to launch the software located at path: [path]\d3drm.dll"
"This application requires the file d3drm.dll, which was not found on this system."
How to Fix D3drm.dll Missing Error?
Here are the solutions that can help you to overcome from d3drm.dll not found error. Apply the solutions carefully one by one.
Solution 1: Run System File Checker (sfc scan)
Performing System File Checker in Windows can really help in troubleshooting d3drm.dll error. Follow the steps to perform an sfc scan:
Press Windows icon and type cmd
Right-click on command prompt and select Run as administrator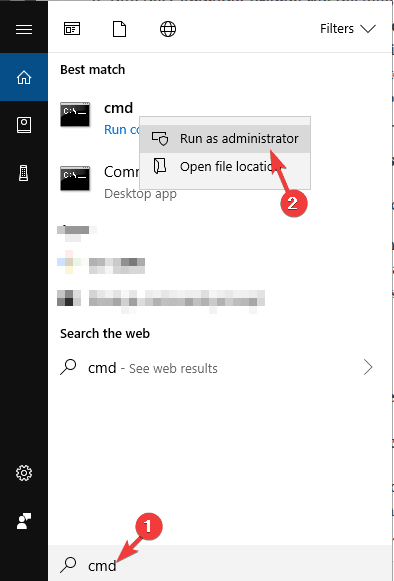 Type sfc/scannow and hit enter
The scanning process will take time according to the hardware. After the scanning is completed try to open the software that is showing you d3drm.dll error.
Solution 2: Uninstall and Reinstall the Software that Shows D3drm DLL Error
Try to uninstall the software that causes d3drm.dll missing error and then reinstall it. Follow the steps to do so:
Press Windows + R key
Type appwiz.cpl and click OK
This will open the Programs and Features option, where the list of software on your computer will be displayed.
Select the software that causing d3drm.dll error, right-click on it and select uninstall
You will see a confirmation Windows asking to delete the software completely
Click YES and restart your system
Now reinstall the software and run it
The d3drm.dll Windows 10 error will be solved.
Manually uninstalling the programs can be a bit tricky so it is suggested to try an automatic tool that will uninstall the programs and remove the leftover files of deleted programs without any blunder.
Solution 3: Update Windows Manually
Manually updating your Windows can make errors vanish and also enhances your PC performance. Follow the steps to update Windows:
Press Windows icon
Go to settings
Click on Update and Security
Select the Windows Update tab
Click on Check for Updates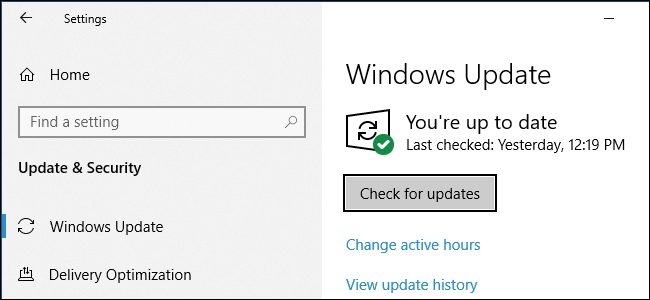 If any updates are available then it will get downloaded automatically. After the Windows are updated try to run the software that shows d3drm.dll missing error. Your problem is solved.
Solution 4: Replace D3drm.dll Manually
Replacing d3drm.dll files manually is a simple way to fix this error. You need to get a fresh copy of DLL files and register them in your Windows. Now follow the steps to solve d3drm.dll windows 10:
Download the d3drm.dll file from the Internet
Save dll file in your computer hard drive
Browse c:\Windows\System32
Locate the existing d3drm.dll in your system
Rename the recent d3drm.dll to d3drmBACKUP.dll
Copy and paste new d3drm.dll into C:\Windows\System32
Click on the Start button
Type "cmd" and click OK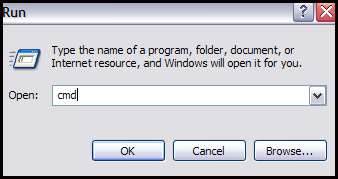 Type "regsvr32 d3drm.dll" and press Enter
Replacing d3drm.dll file will help in solving d3drm.dll missing or d3drm.dll not found in Windows 10.
Solution 5: Clean Out Registry
Many times, it happens that repairing the registry helps in solving DLL errors. DirectX files are stored in the registry. Cleaning your registry will help you to repair damaged files that cause d3drm.dll not found error.
Well, if you are still facing the d3drm.dll error, then you can visit this blog to get more  solutions to fix DLL errors- How to Fix DLL Errors
Best & Easy Solution to Fix D3drm.dll Error
The above-mentioned manual solutions are easy to perform and solve the d3drm.dll not found an error. But if you find the solutions tricky and unable to perform them, then here is an easy solution for you.
Try running the DLL Repair Tool. This repairing tool is a user interface and does not require ant professional skill. It will scan your system, detects the issue, and solves them without harming your PC/Laptop.
This tool not only fixes all sorts of PC related issues and errors such as DLL error, registry error, game error, BSOD error, and others but also repairs corrupted and inaccessible files.
It also improves your Windows performance and speeds up your PC.
Conclusion
That's all about d3drm.dll Windows 10.
Here I have stated the solutions to fix d3drm.dll not found or d3drm.dll is a missing error as well as the causes of this error. perform the solutions one by one carefully to overcome this DLL error.
Hope this article is useful to you and help you in solving your problem.
Apart from this if you are having any questions or suggestions related to this article then write us.
Always up to help others with their PC-related issues, Jack loves to write on subjects such as Windows 10, Xbox, and numerous technical things. In his free time, he loves to play with his dog "Bruno" and hang out with his friends.