Are you struggling with this SysMenu.Dll error on your Windows 10 computer:
There was a problem starting "C:\PROGRA~1\COMMON~1\System\sysmenu.dll The specified module could not be found"
If YES, then hurry up and get the solutions given in the article to fix sysmenu.dll issue.
Well, this is really irritating error and most of the users get the error when they try to upgrade their Windows system to Windows 10.
And as a result the users are unable to proceed the upgrade process and get the error message on their screen – SysMenu.dll module could not be found
Luckily, many users managed to fix SysMenu.dll error by removing SysMenu.dll Registry entries or performing a clean install.
Here in this article I'll share the best working solutions to fix SysMenu.dll missing or not found error.
What is SysMenu.dll?
SysMenu.dll is an adware program that shows advertisements, coupons and pops up ads on the sites that you are visiting. These ads offer coupons on a shopping website which you might think is useful but are actually unsafe.
The main aim of these ads is to promote questionable content so that the Sysmenu.dll owner can generate revenue at pay-per-click.
These ads can infect browsers such as Google Chrome, Microsoft Edge, Internet Explorer, Mozilla Firefox by recommending fake updates and software.
Some SysMenu.DLL Related Errors
Here is the list of some errors that are related to the Windows sysmenu.dll error, have a look at them:
Sysmenu.dll not found.
Rundll sysmenu.dll is missing.
There was a problem starting sysmenu.dll.
Sysmenu.dll error in Windows 10, 7, 8.1, Vista, XP.
How Do I Fix SysMenu.dll Error on Windows 10 PC/Laptop?
In order to fix the sysmenu.dll error, you need to perform the below given fixes one by one:
Solution 1: Remove Sysmenu.dll Error by Editing Registry Entries
Removing the registry entries may solve the SysMenu.dll problem in Windows 10 computer but be careful while performing these steps as a single mistake can harm your PC. Follow the steps to do so:
Press Windows + R key to launch the Run box.
Type Regedit in the Run dialog box and click on the OK button.
In the Registry Editor window, search for the following entries:
HKEY_CURRENT_USER\Software\Microsoft\Windows\CurrentVersion\Run

HKEY_LOCAL_MACHINE\SOFTWARE\Microsoft\Windows\CurrentVersion\Run
The alternative option to remove unwanted startup entries is through "msconfig" command.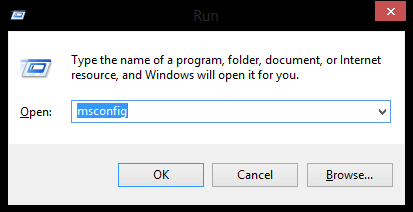 Try removing the sysmenu.dll file from the following location:
"C:\Program Files\Common Files\System\"
Now, restart the computer.
After removing the entries, the Windows 10 SysMenu.dll error should be fixed.
Solution 2: Scan for Virus
Perform a virus scan in your computer to check whether the error is coming from the infected site or is it your computer that is infected with a virus.
If you find a virus on your system then remove it as soon as possible or else you may lose your important data.
You can try SpyHunter to remove a virus or malware from your computer easily.
Solution 3: Remove Problematic Programs/Applications
According to some of the affected users, SysMenu.dll error Windows 10 appears due to some third-party applications installed on the computer. So, here you need to find out the problematic application and uninstall it from your computer.
Follow the steps to remove the problematic programs:
Click on the Windows Start icon and then click on the Settings icon.
On the Windows Settings screen, select the Apps.
In the Apps & feature window, search for the app that is causing the issue, then select it and click on the Uninstall button.
If you don't want to uninstall the programs manually then you can use Revo Uninstaller to do this work for you.
Solution 4: Copy Sysmenu.Dll File to Suitable Location
Another reason behind SysMenu.dll error on Windows 10 is that the file is not placed in the correct location. So, try to relocate the file in the proper directory that will solve the Sysmenu.dll problem.
First, copy the files to the directories given below:
C: Program Files (x86)

C: Program Files
You might find the SysMenu.dll file in the directory path:
Windows.old > Program files > Common files > System
Though the directory Windows.old won't be accessible after few days followed by the Windows upgrade, so you need to take the action fast.
After relocating the Sysmsnu.dll file to another location the problem won't persist anymore.
Solution 5: Use Autoruns
To remove sysmenu.dll first, you need to download Autoruns and then apply the steps given below:
Open your downloaded file and then run autoruns.exe from the file > and run with Admin priviledge
Once the scanning process gets over simply move to the Scheduled Tasks tab from given tabs.
In "Scheduled Tasks" search the yellow highlighted image paths which end with the sysmenu.dll.
Once you searched them just right click and remove them.
Same way, find any yellow highlighted image paths which end with the sysmenu.dll in the "Everything" tab and remove them.
If you didn't find them in the "Everything" tab then simply ignore this step.
Note: While deleting the image paths, you need to ensure that you are not removing any other image paths, or else you will face issues while starting your PC.
Now after performing all the above steps restart your computer and wait for 5 minutes.
If you don't find sysmenu.dll errors then it is clear that you have resolved the issue.
Solution 6: Remove malicious adware from your Web browser
Another main reason behind the sysmenu.dll error is your Web browser. If your web browser is infected with malicious adware, then you will lead to a SysMenu.dll problem in Windows 10 computer. 
There are lots of ways to remove malicious adware from your infected web browser. Follow the instruction below to remove adware from your web browser: 
For Chrome
 First, open Chrome 
 Then click on the menu (The Three horizontal dots which you will get on the top right corner of the browser)
Then click on the "Settings."
 Now, click on the "Extensions" 
After that, check for extensions that you don't recognize
If something is unfamiliar to you, click on the trash icon.
After that refresh or reload your Google Chrome.
For Internet Explorer
First, click on the Internet Explorer icon to open it.
Now, click on the Tools
After that Manage add-ons 
Click on the All add-ons (All add-ons helps to view all the installed features)
Now, if u find anything that you don't recognize. Then simply click on the Disable button.
After you finish click on the Close button.
For Firefox
Click on the Firefox 
 Then click on the menu (The Three lines which you will get on the top right corner of the browser)
Now click on the Add-ons
Click on the Extensions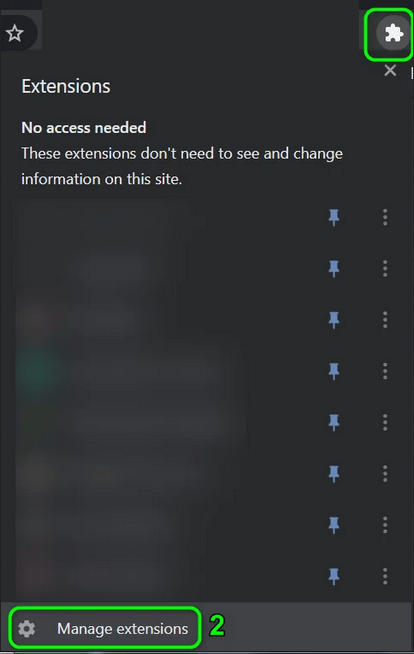 Now, if you get anything that you don't know about, then simply click on the Disable button
Solution 7: Perform Clean Boot
To fix Sysmenu.dll error, perform the clean boot. Because sometimes third-party applications cause this error on the computer.
Hence, Clean Boot is the best way to find out those applications that are causing this issue.
To do so, follow the steps given below:
Press Windows + R key to open the Run dialog box.
Type msconfig and click on the OK button.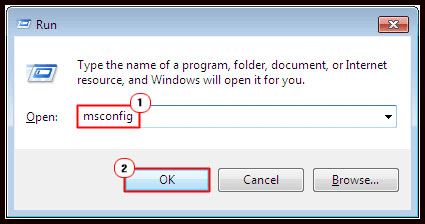 A System Configuration Window will appear on the screen
Click on the Services tab and check the Hide all Microsoft services box.
Click on Disable all button to disable these services.
A list of startup applications will appear in front of you
Right-click on the first entry and select Disable
Repeat the step to disable every startup application appear on the list.
After you have disabled all the applications, go back to the System Configuration
Click Apply and OK to save the changes
Restart your system
After performing the above steps, you won't see Sysmenu.dll error anymore. Now, you can browse without the error anymore.
Well, there are many other DLL fixes, to know more visit this article- How to Fix DLL Errors?
FAQ: Learn More Sysmenu.dll Error
Why Should we remove SysMenu.dll?
It's a very intrusive infection and If one of the entries remains on your Pc, Then after some time it will again reappear on your PC. However, if you follow the most effective solution mentioned above to get rid of the SysMenu.dll error from your PC/Laptop then don't worry, the sysmenu.dll error message won't bother you anymore.
How to stop SysMenu.dll to enter on your PC/Laptop?
For Stopping the entry of SysMenu.dll adware, you have to keep in mind the below tips:

1. Do not install unverified free software on your PC/Laptop. You should use Advanced or Custom software installation mode and disable all extra options.

2. Scan your PC/Laptop with reliable antivirus as well as good anti-malware to solve your problems completely
Best & Easy Solution to Fix Sysmenu.dll Error on Windows 10 PC
After trying the above-mentioned manual solutions, the sysmenu.Dll error will be fixed. But if you still experience the problem or are unable to perform the solution then here is an easy solution for you.
Try the DLL Repair Tool. This advanced tool will help you to fix the sysmenu.dll error in just a few clicks, you just need to download the tool and the rest of the work will be performed by the tool automatically.
This Repair Tool will not only solve DLL errors but also prevent PC related issues and optimizes the performances of your PC
Conclusion
That's all about SysMenu.dll error Windows 10.
I have provided the solutions that help you to fix sysmenu.dll missing or not found error easily. Even after applying the fixes, you are unable to solve the issue then try easy solutions mentioned above.
I hope this article turns out to be useful to you in solving your queries.
Despite this, if you have any suggestions or questions regarding this article or Sysmenu.dll error then feel free to share on Facebook or Twitter.
Hardeep has always been a Windows lover ever since she got her hands on her first Windows XP PC. She has always been enthusiastic about technological stuff, especially Artificial Intelligence (AI) computing. Before joining PC Error Fix, she worked as a freelancer and worked on numerous technical projects.