The "uBlock Origin not blocking Twitch ads" is common problem users encounter right after updating the Twitch platform with the recent update.  The error is mostly the result of an outdated or crashed uBlock extension. Moreover, the ublock origin twitch ads cover the full streaming screen for almost 30 seconds, during which users find difficulty in streaming or chatting.    
So, if you see the uBlock Origin not working on Twitch, this tutorial is for you. Here are the verified solutions to fix Twitch ads not blocked by the uBlock origin problem.
To repair corrupted Windows system files, we recommend Advanced System Repair tool:
This software is your one stop solution to fix Windows errors, protect you from malware, clean junks and optimize your PC for maximum performance in 3 easy steps:
Download Advanced System Repair tool rated Excellent on Trustpilot.
Click Install & Scan Now to install & scan issues causing the PC problems.
Next, click on Click Here to Fix All Issues Now to fix, clean, protect and optimize your PC effectively.
What is uBlock Origin and How Does it Work?
uBlock Origin is one of the phenomenal and best ad blockers. It has popularity worldwide for Twitch adblock or blocking ads on other platforms.
Well, you must be aware that Twitch monetizes the streams with 30-second ads at the beginning of a video which cannot be skipped. Even if you are a Twitch prime user still, you have to watch the pre-roll ad too, and its developers constantly update their systems in order to bypass any ad blocker and show you ads while streaming.
So, the uBlock origin works relentlessly to find new ways to block the ads after every new Twitch update. It's like a race to outrun each other. But recently, many Twitch viewers reported that uBlock Origin fails to block Twitch ads.
Therefore we have come up with this article to provide you with some potential fixes to solve the problem, thereby blocking Twitch ads.
Why does uBlock Origin not Block Twitch ads?
Well, this is not a problem with the uBlock Origin, this is the best and most effective adblocker extension. Twitch developers are constantly releasing new updates to bypass the ad blocker and start displaying ads. However, there are a few reasons why ublock not blocking twitch ads. So, let's have a quick look through those causes.
uBlock Origin extensions issue- If the uBlock Origin extension somehow got crashed, then it won't let the uBlock function properly. Due to crashed or problematic extensions, uBlock won't be able to find the exact source of the ads, which will further restrict it from blocking Twitch ads.
Outdated uBlock origin- Secondly, if you are using an outdated version of the uBlock Origin app then you may find it facing difficulty blocking Twitch ads. So, to outrun the Twitch new updates, you need to have the updated uBlock origin version.
Above are a few reasons triggering this issue. Therefore, you need to add an extra layer to prevent the ads on Twitch. Follow the solutions given to fix the uBlock Origin No Longer Block Twitch Ads problem.
How to Fix uBlock Origin Not Blocking Twitch Ads?
Solution 1: Use a VPN
The easiest and most effective solution is using a VPN to avoid getting ads from Twitch anymore. This might sound crazy but it's 100% true that twitch doesn't have an ad function in some countries which means you get Twitch without ads.
If you use a VPN you don't even need uBlock Origin because there will be no ads on Twitch to block any. It doesn't get any easier than that, does it?
Just get a good VPN up and running on your system and change your location to Hungary, Ukraine, Serbia, Russia or Costa Rica. Then restart your PC and check if you get any ads. If ads show up on Twitch, then try some other country.
You can use ExpressVPN. This is a highly advanced and popular VPN tool that protects your privacy and safety. Not only this, it is completely trusted, risk-free, and offers blazing-fast speed & unrestricted Internet Access.
Solution 2: Provide uBlock Origin with an Additional Script
You must not be aware but uBlock Origin comes with the privilege to support custom scripts. It means you can use an additional script to add new functionality to the ad-blocker that will further help the uBlock Origin block Twitch ads. Follow the below instructions as guided to add the script:
Open the uBlock Origin by clicking on its icon.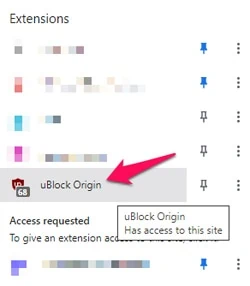 Next, click the gears icon (Settings) appearing at the bottom-right corner.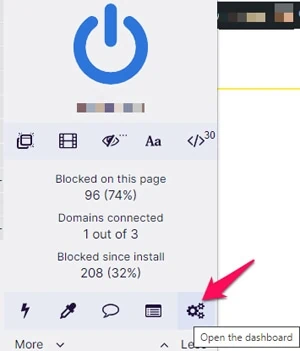 On the next appeared page, click on the My Filters tab.
Then, look for the text bar and mention the command  https://twitch.tv/##+js(twitch-videoad).
Once added, tap the Apply changes button to save the changes made.
Now, go back to the Settings main page and checkmark the box saying I am an advanced user and tap the gears icon next to it.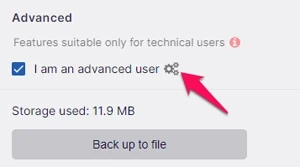 Next, look for the  userResourcesLocation on the appeared list of commands and change its value to


https://github.com/pixeltris/TwitchAdSolutions/raw/master/notify-strip/notify-strip-ublock-origin.js

Once done, tap the Apply changes button.
Lastly, relaunch the browser launch Twitch and check for the issue.
Solution 3: Use the Twitchls.com
Here it is suggested to use the TwitchIs website, as this is having the ability to play the live video content without showing Ads.
So instead of using the Twitch website, it is best to use this website. All you need to do is modify the url a little bit and watch Livestreaming without any ads.
Just add an ls at the end of www.twitch and replace the .tv with .com. So now the URL should look like https://www.twitchls.com. And hit Enter to load the website and start streaming.
Doing this will now load the stream in an embedded player and will not show you any ads whatsoever.
And the best part is the stream will still be live and you will be able to chat the same as you did. This solution works just fine as of now and should bypass the ads from Twitch.
Solution 4: Use uBlock Origin Development Build
Many users reported on the Reddit platform that using the uBlock Origin development build works for them to stop seeing the ads while streaming Twitch content.
Download the developer build of uBlock origin and before starting to use it you need to make certain changes. Below find out what you need to do.
First, remove the entire custom modifications made in the uBlock extension settings for blocking the Twitch ads.
Then download the uBlock origin developer build and force the list update without adding anything manually.
Despite this many users, all suggested disabling other uBlock Origin versions as well as other adblockers also you are using any on your PC.
Now visit the twitch website and check if you are still seeing ads. It is estimated this solution works for you to block twitch ads.
Solution 5: Use A Twitch AdBlock Browser Extension
Here it is suggested to use the AdBlock browser extension for providing an extra layer and block Twitch ads.
AdBlock is available in almost all the popular internet browsers such as Chrome, Firefox, Internet Explorer, and even android and IOS devices too.
To add this extension just visit their site. And after the extension is added follow this video for reference to how to block ads on twitch using AdBlock.
However if in case AdBlock also fails to block Twitch ads then read the article to know how to fix AdBlock not working on the Twitch
Solution 6: Use an Alternate Player
Use an alternate player Chrome extension for Twitch to bypass the ads that come in it. You can also get an alternate player Firefox extension for Twitch.
This fix has its advantage and disadvantage. This will remove the purple screen that comes up while watching twitch every now and then.
But the biggest letdown in using this is that the live streams will have a delay of around 30 seconds.
Once you have installed the extension a new button will be added to Twitch Stream's top horizontal bar. Right-click on it and select the player as default.
Now to leave the alternate player, just click on the channel's name in the left top corner of the screen.
Solution 7: Watch VOD On Twitch
Watching the Twitch VOD (Video on demand) comes with the option to fast forward and rewind the video. You can watch live streams too in the VOD. You can watch the video without any pre-roll or mid-roll ads as uBlock blocks ads in VOD.
But with good comes a little bad too. The biggest disadvantage of VOD is you cannot chat and there is a slight delay. If you can sacrifice that then VOD is good to go.
To watch the Twitch VOD tap on the streamer's icon then hit the Videos tab to select VOD. Moreover, you can also download the Twitch VODs on PC to watch later without seeing any ads.
Bonus Tip: Use a Twitch Alternative
Well, there are many platforms that are becoming popular among users and slowly replacing Twitch.
So, you can opt for other Twitch alternatives like Facebook gaming, YouTube gaming and DLive and watch your favourite Twitch content on any of these platforms even without seeing any ad.
People Also Ask:
Does Twitch Prime remove ads?
Twitch Prime is the premium service of the Twitch streaming site which gives a benefit to the prime users to not have to watch ads in between steaming sessions.
How do I block new ads on Twitch?
You can use ad blockers to avoid watching ads pre-roll or mid-roll. You can use the AdBlock Plus extension on Chrome Firefox etc.
Why am I getting so many ads on twitch?
Lately, Twitch has rolled out a new automatic system to puts mid-roll ads for the viewers who have not seen a pre-roll ad or an ad run by the streamer.
Recommended Solution to Fix Various Windows 10 Errors
If your PC running slow or you are encountering other Windows issues and errors, then try running the PC Repair Tool.
This is a multifunction tool that just by scanning once can detect and fix various Windows 10 issues and errors.
This is also capable to fix other PC issues like BSOD errors, DLL errors, repair registry entries, runtime errors, application errors, and many others. So, feel free to download and install the tool, the rest work will be done automatically.
Conclusion:
So this is all about how to fix uBlock Origin not blocking Twitch ads.
Here I have put together the entire possible fixes that worked for several users to get past the problem and block Twitch ads.
I hope the article helped you. Moreover, if there is anything we missed out then feel free to share your thoughts by heading directly to our Facebook page.
Good Luck..!
Hardeep has always been a Windows lover ever since she got her hands on her first Windows XP PC. She has always been enthusiastic about technological stuff, especially Artificial Intelligence (AI) computing. Before joining PC Error Fix, she worked as a freelancer and worked on numerous technical projects.