Minecraft is one of the most anticipated games among gamers. But many users reported the unbearable Minecraft keeps crashing on their Windows PC and they are unable to play the game at all.
This is a common problem and just like other games, Minecraft is also not free from bugs, and glitches like Minecraft won't Launch. So here in this article, we have shortlisted the possible solutions that worked for many affected gamers to solve the crash issue in Minecraft.
Rated Excellent on

Trustpilot
Free PC Repair Tool
Repair corrupt or missing system files, prevent virus/malware, file loss or any kind of PC issues.

Download
After investigating we find out that different gamers are facing the issue at different stages like Minecraft crashing on startup, Minecraft launcher keeps crashing, Minecraft crashes when loading world, Minecraft crashing when Java or other module is updated.
Moreover, you don't need to panic as here in this article I am going to describe the complete methods to fix Minecraft keep crashing issues. But before heading towards the fixes learn why Minecraft crashes.
Why is My Minecraft Crashing?
Well, commonly the bugs in the Minecraft game are likely to cause the crashing issue. But despite this, there are other reasons as well responsible for the Minecraft keeps crashing issue.
Here check out some of them:
Due to the mods
Some bugs or errors in the game
Game files corruption
Due to missing or outdated graphics card or video drivers
Outdated java framework
Windows settings
So, these are some of the common errors responsible for the Minecraft crashes in Windows 10 problem.
What do you do if Your Minecraft Keeps Crashing?
Well, there are the numbers of fixes that work to fix Minecraft keeps crashing issue. The given solutions work in all scenarios like Minecraft crashing on startup, Minecraft crashes when loading world, Minecraft launcher keeps crashing and others.
Fix 1 – Restart your Computer
Sometimes a simple restart works to fix various issues. So, to fix Minecraft crashing issue, close the game and restart your system and open Minecraft to check if the issue is resolved.
Fix 2 – Repair Corrupted System Files
As it is said above the corrupted Windows system files caused the Minecraft crash on startup issue. So here it is suggested to scan your system with the SFC scan or the DISM command.
Follow the steps to run it:
Press Windows key + R > in the Run box > type CMD and launch Command Prompt as admin
Now type the given commands "sfc /scannow" and hit Enter
Wait for the scanning process to complete (approx. 15 minutes)
And after that restart your PC/laptop
I hope this works for you to resolve Minecraft crashes problem but if not then run the DISM command to fix corrupted system files.
Follow the steps to run DISM commands
Launch the Command prompt as admin
And type the given commands one by one and hit enter after each

Dism /Online /Cleanup-Image /CheckHealth
Dism /Online /Cleanup-Image /ScanHealth
Dism /Online /Cleanup-Image /RestoreHealth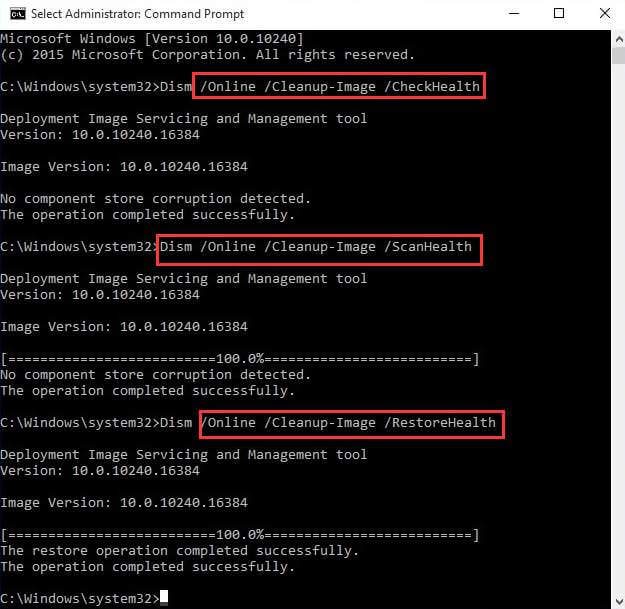 Wait for the whole process to complete and restart your computer.
Hope executing the given commands works for you to fix the problem but if not then follow the next solution.
Fix 3 – Update Minecraft
Try updating Minecraft as this worked for many users to fix Minecraft crashing problem.
Well to update Minecraft go to Microsoft Store >check for updates. Well, if you have a Win32 version then you can check for updates in-game.
Fix 4 – Remove all MODS of Minecraft
Minecraft is having a huge number of mods available that can be used to add new things to the game. Such Minecraft MODS are fun to play around with but can also cause issues in some cases. And it is found the MODS is the one responsible for the Minecraft crashing in Windows 10.
So here it is suggested to remove all MODS from Minecraft and check if the issues are resolved or not.
Fix 5 – Update the Graphics Card Drivers
As it is stated above the outdated or missing graphics driver causes Minecraft to crash on startup and other crashing related issues in Windows 10.
So, here it is suggested to check the missing graphics card drivers and fix the Minecraft crashing in Windows 10.
Well, to update the graphics card drivers you can go to the manufacturer's website and locate the search for the latest updated drivers and install it in your system.
This process is quite a time-taking and requires computer skills. So it is worth updating the graphics drivers automatically with Driver Updater. This is an advanced tool that updates the entire drivers automatically compatible with your system and also fixes various issues related to drivers.
It is estimated now the Minecraft crashes issues are resolved but if still encountering the same issue then this is time to configure the game settings.
Fix 6 – Organize Correct Settings
Many gamers have reported that disabling the VBOs for Minecraft works to resolve the game crashing issue for them. So, here check out the ways to turn off VBOs for your Minecraft game.
This is disabled in two ways:
# 1: Disable VBOs in Minecraft Settings
Well if you are able to launch the game then you can disable the VBOs in the Minecraft settings:
Follow the steps to do so:
In your game go to Settings.
Then go to Video Settings.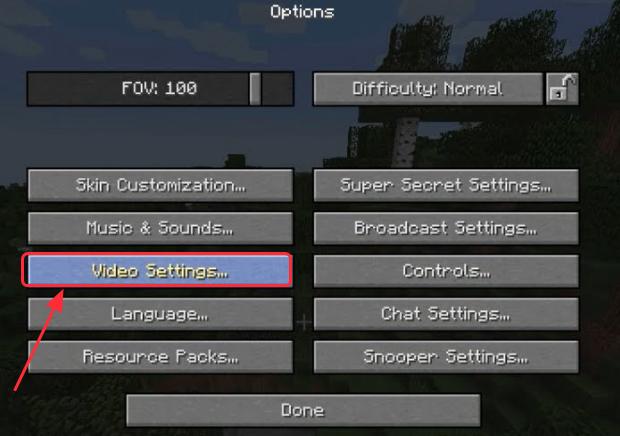 And at the bottom, you will see settings about VBOs from here turn off VBOs
Last reboot the system and open the game.
#2: Disable VBOs in the Minecraft file
But if you are unable to launch the game, then disable VBOs in the Minecraft options.txt file.
Follow the steps to do so:
Press Windows + R key and in the Run dialogue box.
Type %APPDATA%\.minecraft > click OK. And the .minecraft folder is opened.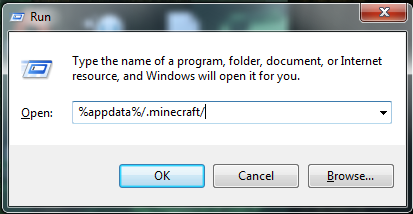 Now in the .minecraft folder > go to the options.txt file > click on it to open options .txt
Next change useVbo to false
And save the file > restart your computer
And try to run the game again and check if the crashing issue is resolved or not.
Fix 7 – Assure Java is installed
It is found that Java is essential to run Minecraft and other apps and games on your PC/laptop.  But if you haven't installed java, then this is what causing the issue. So, check if Java is installed on your system or not
 If in case Java is not installed on your system download it free from the official website.
Fix 8 – Update Java
If you had installed Java on your computer then still there is a chance something may get wrong. If you utilize an outdated version, then use the latest version of Java.
Well, you may receive a notification when the new update is ready. But you can also update Java manually. So, it is worth giving a try to manually check for the updates.
First, go to Search > type configure java > open Configure Java
Now go to the Updates tab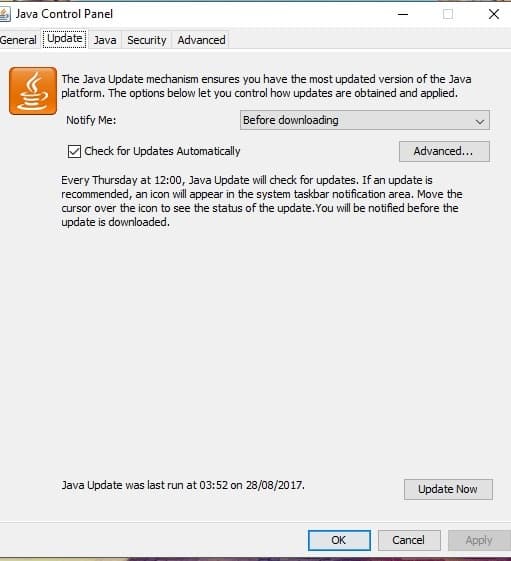 And check for updates
But if your Java is already updated then follow the next solution to fix Minecraft's keep crashing issue.
Also Read – Fixed Java Update/Install Error 1603 in Windows 10
Fix 9 – Reset Winstock
It is also found the winstock settings are wrong then Minecraft is likely to crash. So, in this case, you need to reset winstock.
Follow the step to do so:
Very first press Windows key + X > start Command Prompt as administrator.
And Command Prompt opens, type the following commands:
Then close Command Prompt > restart your PC.
Well, this fixes the issues for most of the users but if in case you use a static IP address, then you have to set it again.
If the above-given commands won't work for you then running the below-given commands

ipconfig /release
ipconfig /flushdns
ipconfig /renew
And after that restart the system and check if the Minecraft crashing issue is resolved or not
Fix 10 – Update Game Patches
Commonly the bugs in Minecraft are likely to cause the game to crash and fix the bugs/ issues, Mojang is releasing the patches.
Try installing the patches and keep the game updated, hope this fixes the bugs that cause the Minecraft crashing. Download the latest Minecraft patch.
I hope this works to fix the Minecraft crashes issue but if not then follow the last solution.
Fix 11 – Reinstall Minecraft
Well, if none of the above-given fixes works for you, then you need to reinstall the game. Note: doing this may erase the User data, so make sure to back up save game files or else copy the user's data from the game's directory to another location.
Now uninstall Minecraft with the third-party uninstaller tool, to uninstall the game completely without leaving any traces or registry entries.
Now reinstall the game and check if the crashing issue is resolved or not.
Run the Game Booster will help you to fix the low FPS and improve the gaming experience in Minecraft.
It boosts the game and you can play the smooth and faster game
Optimizes your PC for smoother and more responsive gameplay
Get the better FPS rate
Conclusion:
Hope after following the above quick and easy solutions you are able to fix Minecraft crashing issues.
Well the given solutions work for different Minecraft crash-related issues like Minecraft crashes on startup, Minecraft keeps crashing on launch, crashing when opening a world and other crashing related issues.
Make sure to follow the given fixes carefully, and check which one works for you. If none of the above-given works for you then it is worth scanning your system with PC Repair Tool, as sometimes due to PC related issues users start facing game-related bugs, issues and errors.
It is estimated the article works for you to fix the Minecraft keeps crashing issue and other related problems.
Good Luck!!!
Hardeep has always been a Windows lover ever since she got her hands on her first Windows XP PC. She has always been enthusiastic about technological stuff, especially Artificial Intelligence (AI) computing. Before joining PC Error Fix, she worked as a freelancer and worked on numerous technical projects.