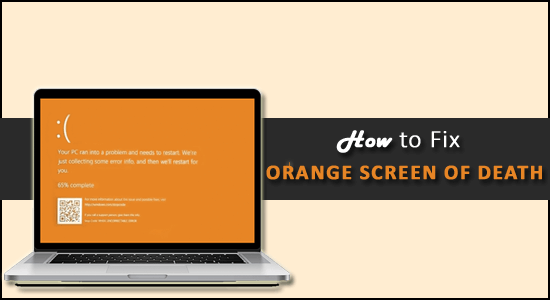 In my recent blog I had written about the Pink screen of death error on Windows 10 and today I am here with another screen of death error – Orange Screen of Death.
Well, the orange screen of death is a rare error but equally irritating like the common blue screen of death error as it causes system crashing and hanging.
Anyways fixing the Orange Screen of Death (OSOD) is not really challenging task, some users managed to fix the error by rebooting the PC, or updating the graphic card drivers.
To fix Orange Screen of Death error, we recommend Advanced System Repair tool:
This software is your one stop solution to fix Windows errors, protect you from malware, clean junks and optimize your PC for maximum performance in 3 easy steps:
Download Advanced System Repair tool rated Excellent on Trustpilot.
Click Install & Scan Now to install & scan issues causing the PC problems.
Next, click on Click Here to Fix All Issues Now to fix, clean, protect and optimize your PC effectively.
To fix the Orange screen error you don't need to be tech-savvy, just follow the fixes given and solve the error permanently.
Why Does My Windows 10 Screen Turns Orange?
The main culprit for the Orange Screen of Death error is the outdated drivers or due to software or hardware malfunctioning.
Due to the 3rd party software installed on your system as it might be causing interference with the system files.
Sometimes unnecessary external devices like printers, webcams can also cause the error.
Faulty and outdated device drivers are other culprits
Due to the RAM card or other hardware malfunctioning
Your Security program might be causing interference with your Windows files and causing OSOD.
Overclocking the GPU and CPU causes PC overheating and result in the orange screen of death error.
Enabled the hardware acceleration in the Google Chrome browser then might be what causes the problem.
Well, it doesn't matter what causes the error, luckily there are fixes that worked for many users. Here follow the fixes given accordingly till you find the one that works for you.
How to Fix Orange Screen of Death Windows 10/11?
Solution 1 – Preliminary Fixes
Many times the common glitches or bugs present in the Windows system start causing the errors. So very first it is suggested to reboot your PC a couple of times.
And check if restarting the system works for you to fix Orange screen error in Windows 10. But if the error still persists then here it is suggested to boot your system in safe mode and try the fixes given.
Solution 2 – Update the Graphics Card Drivers
As said above the outdated drivers might be a reason for encountering the orange screen on your PC, so here it is suggested to update the graphics card drivers.
Well, to update the drivers, use the automatic Driver Update Tool. This is just by scanning once detect and updating the entire system drivers automatically.
Moreover, you can also update the drivers manually, but this is quite a time-taking process. Follow the steps to update drivers manually:
Press Windows + R keys and in the Run box type devmgmt.msc > hit Enter.
Now in the Device Manager > right-click on your Graphics Card > choose Update Driver
Then choose Search automatically for updated driver software.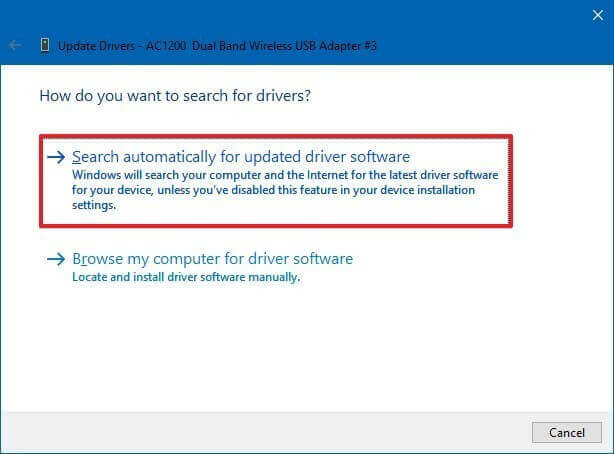 If Windows won't locate the latest driver, then here it is suggested to head to the manufacturer's website and search for the latest driver compatible with your system.
Solution 3 – Unplug the Peripheral Devices
The incompatible hardware components can also cause the error. So, check if you have purchased any new hardware devices and using them on your computer then this might be the culprit.
So, here it is suggested to detach your entire hardware components like headphones, pen drive, and Wi-Fi adapters from your Windows 10 PC and restart your PC.
Hope this works for you to fix Windows 10 Orange Screen of Death error.  But if still getting the error then check the USB ports, the damaged or malfunctioning USB ports may lead to the Orange screen problem.
Solution 4 – Disable Hardware Acceleration in Chrome
If you are using Google Chrome for watching Netflix or other streaming services, then this might be what causes the orange screen in Windows 10.
Many users confirmed that disabling hardware acceleration in Chrome, worked for them to fix the error.
Follow the steps to do so:
Open Google Chrome > at the upper-right corner and click the 3 horizontal dots > then click on Customize and in the dropdown menu > click
Now scroll down Advanced > click on it to enlarge more advanced options.
And go to System then uncheck the box next to Use hardware acceleration to disable it.
Then restart your browser and then restart.
Solution 5 – Uninstall softOSD software
As per the reports, the softOSD.exe also causes the orange screen of death error on Windows 10. So, check if you are also running the softOSD software on the Windows 10 computer, then uninstall it.
Follow the steps to do so:
Press Windows + I key to open Settings
Then choose Apps > now from the list locate softOSD > click on it.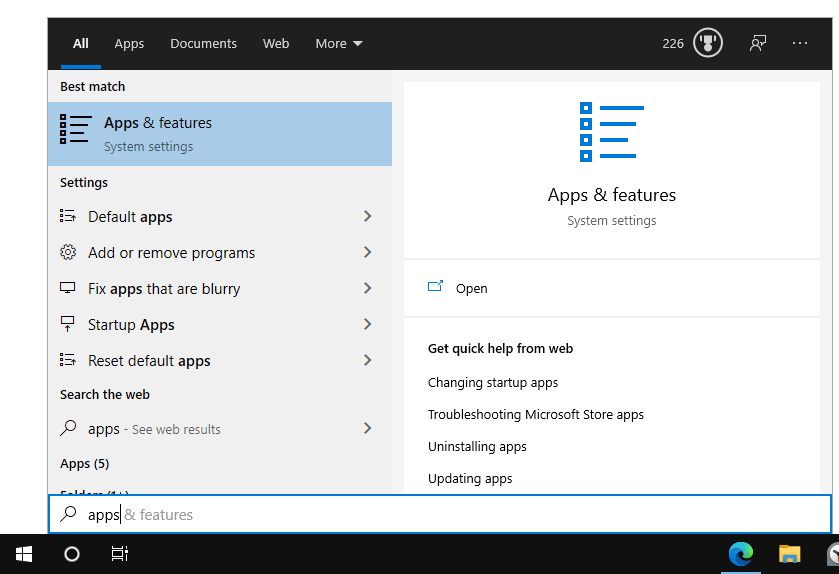 Choose to Uninstall key > and click Yes to remove softOSD.sys.
Moreover, if this won't work for you then uninstall the software using 3rd party uninstaller. This removes the software completely without leaving any traces, registry entries and junk files.
Also, check if you are getting the error after installing any new software then uninstall it, as this might be malicious software or comes bundled with the malware. So uninstalling the latest program might work for you.
Solution 6 – Uninstall Intel Graphics Command Center
One of the Microsoft experts reported that the Intel Graphics Command Center is causing the error. So here it is suggested to try updating it from the Microsoft Store.
Despite this, try to uninstall the app by following the above-listed steps and download the updated version from the Microsoft Store and reinstall it.
Solution 7 – Set Game Configuration Settings to Default
Some users encounter an Orange screen of Death error when playing games on their Windows 10 PC.
So, if you are the one with the same issue then you need to set the game configuration file settings to default.
Moreover, updating the graphics card or doing some graphics tweaks may work for you.
Solution 8 – Disable Overclocking
Many gamers tend to overclock their PC to get better gaming performance. This changes the multiplier, voltages, hardware clock rate and caused high temperature.
This causes overheating and as a result, the system starts crashing and sometimes may display an orange screen. So here it is suggested to disable the overclock settings.
Moreover, if you are using a 3rd party software then uninstall it and check if this works for you.
Solution 9 – Use System Restore
Check if you have created the system restore point earlier then restoring your Windows 10 to an earlier version may work for you.
But, remember restoring your system to an earlier version removes the recent applications on your PC.
Follow the steps given:
Hit Win + R key > type control panel > hit Enter
Then choose Recovery > click Open System Restore
Now choose the earlier restore point > click Scan for affected programs (To find out the applications that get affected after installing the application)
And if the new checkpoint is not available in the list > Show more restore points options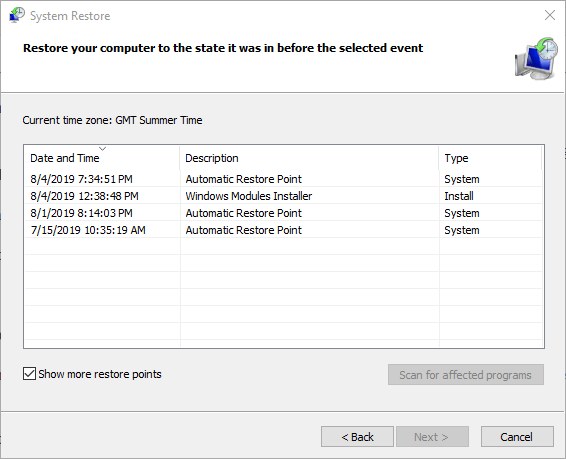 Then click Next and follow the onscreen instructions
Restart your system
Hope this works for you to get rid of the Orange screen of death error on Windows 10 PC.
Solution 10 – Perform a Clean Boot
If none of the above-listed fixes works for you then the only option left is to perform Windows 10 clean boot. This helps you to solve malfunction or corruption system, service or drivers.
Follow the steps to perform clean boot Windows 10:
Click on the Start button > in search box > type System Configuration > launch it
Then go to the Services tab > uncheck Hide all Microsoft services option
From the list choose all services > click Disable all
Next, go to the Startup tab > click the Status column for sorting entire by status (Enabled first)
And choose the first process > disable
Now repeat the step for all the enabled processes > Restart your system.
So, this is it and hopefully, now the Orange screen of death error is fixed.
FAQ: Learn More about Orange Screen Error
1 - What is the Orange Screen of Death error?
The orange screen of death is another rare screen of death error code and an orange background appears on the system screen. The OSoD appears due to critical system errors and as a result, your PC starts crashing with the orange screen.
The error appears on all Windows versions but can be fixed by following certain possible fixes.
2 - The orange screen of death vs the Blue screen of death?
The orange screen of death is a rare error that occurs when Windows encounter severe issues. This causes a system crashes and occurs due to unstable CPU and GPU.
Blue screen of death is a famous and highly commonly screen of death. The BSoD is a screen error that appears on the Windows system due to a fatal system error. This specifies the system crashing and appears due to a number of reasons like the outdated driver, RAM issues, hardware malfunctioning, virus or malware and many others.
Easy Solution to Fix Orange Screen of Death Error
If you don't have time to perform the given manual solutions then run this professional recommended PC Repair Tool.
This is an advanced repair tool that just by scanning once detects and fixes various Windows problems and stubborn computer errors.
With this, fix various update errors, repair the corrupted Windows system files, DLL errors, registry errors, prevent virus or malware infection, and much more.
This fixes errors and optimizes your Windows PC performance like a new one to optimize the gaming performance.
Conclusion:
The orange screen of death is an uncommon and rare error but still very irritating as the Windows 10 PC start crashing.
However, you can stop the Orange screen error by performing the tried and tested solutions shared by our experts.
Hope the solutions given managed to circumvent the Windows 10 orange screen. Make sure to follow the solutions given accordingly and carefully till you find the one that works for you.
It is estimated the article turns out to be helpful for you but if there is anything that I missed out then share it with us on our Facebook Page.
Good Luck..!
Hardeep has always been a Windows lover ever since she got her hands on her first Windows XP PC. She has always been enthusiastic about technological stuff, especially Artificial Intelligence (AI) computing. Before joining PC Error Fix, she worked as a freelancer and worked on numerous technical projects.