MultiVersus is one of the best free-to-play online multiplayer games full of cosmetic and grind-minimizing microtransactions. This crossover fighting game is one of the games that support mods. These mods can be used to reskin the characters without changing gameplay.
If you are looking for a detailed guide on how to install MultiVersus mods on your Windows PC, you are at the right place!
This guide lets you know what the best MultiVersus mods are and whether it is safe to use them, in addition to the steps to install them on your PC.
So, continue reading.
To optimize Windows PC performance, we recommend Advanced System Repair:
This software is your one stop solution to fix Windows errors, protect you from malware, clean junks and optimize your PC for maximum performance in 3 easy steps:
Download Advanaced System Repair rated Excellent on Trustpilot.
Click Install & Scan Now to install & scan issues causing the PC problems.
Next, click on Click Here to Fix All Issues Now to fix, clean, protect and optimize your PC effectively.
Where to Find MultiVersus Mods?
The most reliable source to find the MultiVersus mods are found across the below two websites.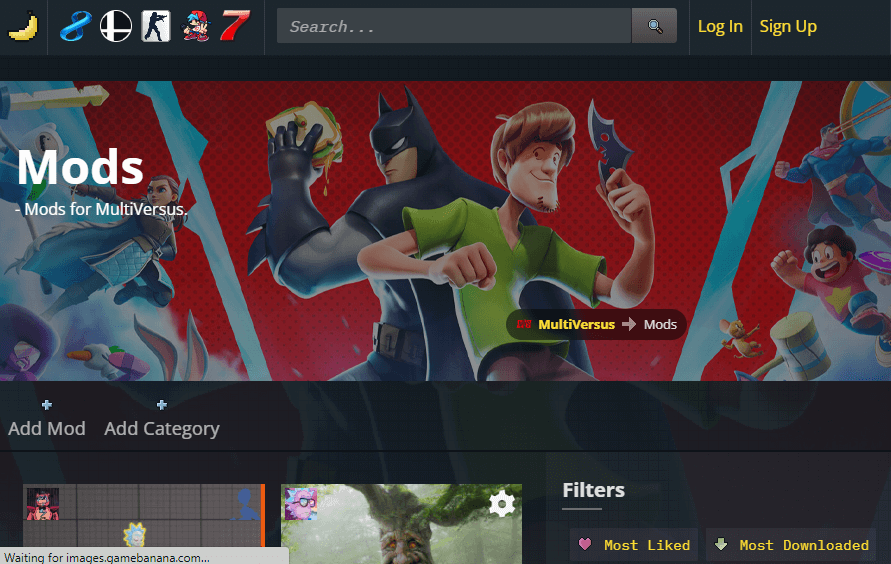 These two websites will host many skins and tweaks for the MultiVersus game. You can take a look at them and download the mods needed.
How to Install Mods in MultiVersus?
Installing mods in MultiVersus often becomes a breakneck task for many of you. You must be extremely careful while installing the mods on your PC because digging the game carelessly will lead to a lot of damage to your game and computer as well.
To understand how to download MultiVersus mods on your Windows PC, follow and implement the below-listed instructions.
Find the mods you are interested in from the GameBanana page or Nexus Mods page and download them. Click on the mod and press the Manual Download or Download.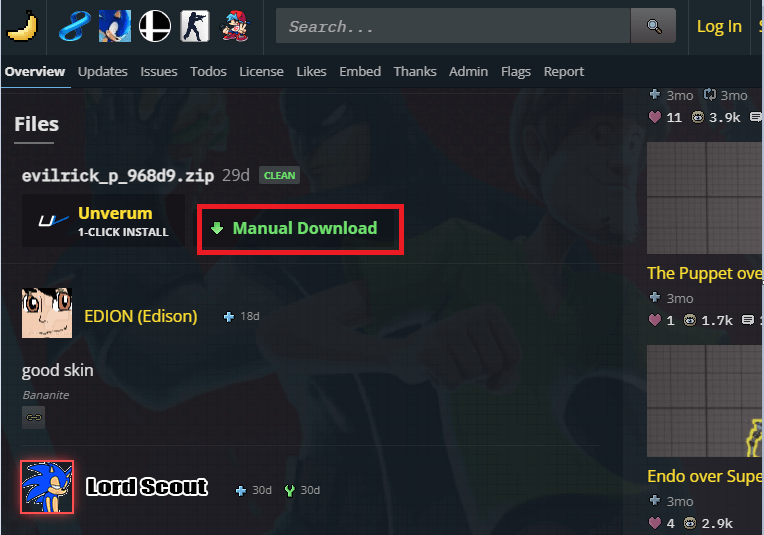 Now, go to My downloads and extract all the files and folders from the downloaded Zip file using a suitable program like WinRAR or 7-Zip.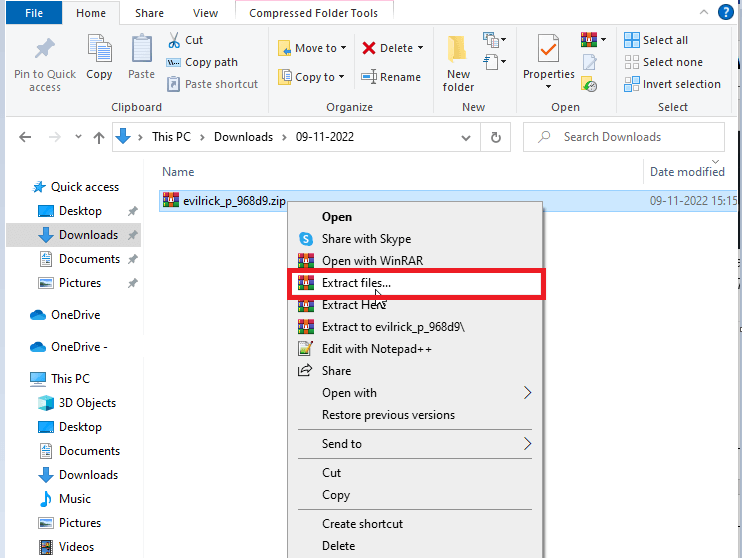 Next, you have to navigate to the game folder. You can do this quickly by finding it via Steam. Launch the Steam app, right-click on the MultiVersus game, and click on Manage > Browse Local Files.
When the game folder appears on the screen, navigate to the MultiVersus subfolder and open it.
Then, open Content> Paks folder.
Within the Paks folder, create a new folder named Mods.
Open the Mods folder and copy-paste the mod files you extracted earlier, including the files with the .Pak extension.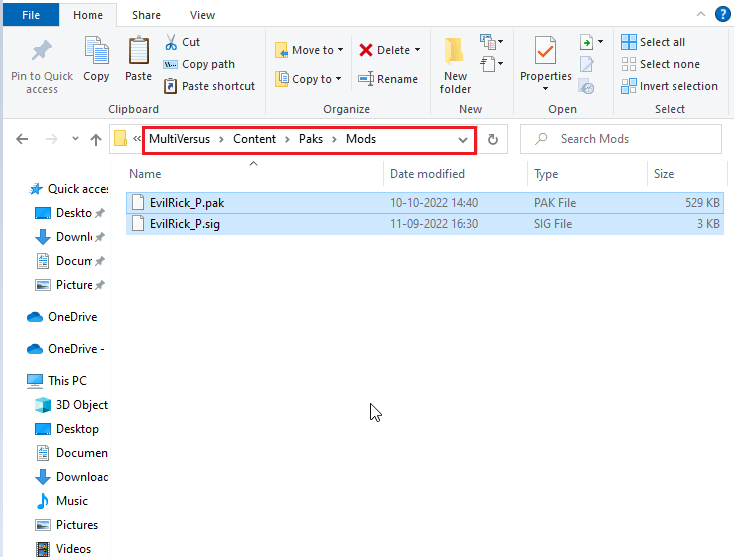 Once you have completed these processes, close all the open folders and launch the game on Steam. You can easily use mods now without any errors or problems.
What Are the Best MultiVersus Mods?
Although there are a bunch of interesting mods on the websites, a few mods deserve special mention. Here is a list of extremely interesting modifications you can make in your MultiVersus game.
Frequently Asked Questions:
1: How to add mods to MultiVersus?
To add mods to MultiVersus, download it first and go to the following location in File Explorer: MultiVersus>Content. Open a folder with name, Paks.

Within the Paks folder, create a new folder named Mods. Open the Mods folder and copy-paste the mod files in this folder.
2: Where can I get MultiVersus mods?
The most reliable source to find the MultiVersus mods are found across the below two websites.
Nexus Mods page for MultiVersus
The GameBanana page
3: How do you get modded MultiVersus Skins?
You can get modded MultiVersus skins by visiting the official Mods Skins webpage and install it on your PC in the Paks folder.
4: Is It Safe to Use MultiVersus Mods?
There are no official words of modding in MultiVersus overrule the terms of service for the game. Yet, a few unofficial comments indicate that modding in MultiVersus will cause a risk to your game content and progress.
You must always download the mods from reliable sites, and your PC develops a risk of data threat if you download the mods/updates from an unknown source.
Checking the community reviews before downloading any mods will help you identify reliable websites for downloading mods.
Best Way to Optimize Your Game Performance on Windows PC
Many players encounter issues like game crashing, lagging, or stuttering when playing the game, then optimize your gaming performance by running Game Booster.
This boosts the game by optimizing the system resources and offers better gameplay. Not only this, but it also fixes common game problems like lagging and low FPS issues.
Conclusion:
That's it!
In this guide, I have covered the step-by-step instructions to install Multiversus mods on your PC. Also, learn what the best MultiVersus mods are and whether it is safe to download MultiVersus mods.
Despite this, feel free to scan your system with the PC Repair Tool, as sometimes, due to the PC related to the problem, the game won't run in a dedicated manner and will show various errors. Therefore, it is suggested to scan your system with this advanced tool and repair corrupted Windows system files, other errors, etc.
If there are any other hacks that helped you fix this issue, please drop them on our Facebook Page. Also, don't forget to follow us on our social media handles to get more interesting guides and helpful tips to keep your computer safe from errors and issues.
Good Luck..!
Hardeep has always been a Windows lover ever since she got her hands on her first Windows XP PC. She has always been enthusiastic about technological stuff, especially Artificial Intelligence (AI) computing. Before joining PC Error Fix, she worked as a freelancer and worked on numerous technical projects.