Xbox One Not Reading Disc is one of the most frustrating problems experienced by gamers. Well, to get your Xbox One to read discs again, confirm your gaming disc is not damaged, clean up your drive and check if the problem is fixed or not.
However, if you are still struggling to resolve the Xbox One Won't Reading Disc than go through this blog to know more working solution to fix the problem.
Here, in this article we have discussed the problem in detail by highlighting the major causes occurring the issue and provided the 100% working solution to fix Xbox One won't read game disc problems easily by yourself.
So, without wasting precious time lets jump to the solutions and some of the culprit behind the disc not playing on Xbox One error.
What Causes Xbox One Not Reading Disc Error?
Dirt and Dust- Well, the issue indicates that your disc is not recognized or won't play when you insert the disc into the console. So, it might be due to the dust, hair, or debris is settled in your drive. Make sure to clean your drive with cotton.
Damaged Console- Also, some users reported their consoles makes grinding like noise when they insert a game disc, it is clear that the issue is in your console, it might be damaged and require repairing.
Damaged Hardware- If any of the underlying components like gear, screws, different gears, and rollers are damaged, then these parts can stop the disc from running.
Corrupted or Damaged Disc- Besides this also check if the disc is scratched then this can also cause interruption and start throwing the error message "Xbox One not reading disc".
So, these are some of the common causes responsible for the error.
Listed Common Related Disc Errors
While talking about the error, it is seen that different users are encountering different disc won't load or play on Xbox One problems. So, we have mentioned some of the common related Disc errors that different users encounter.
Let's have a look at them first.
1: Some discs play, but others don't and show error – This problem is related to only one disc and other discs are working fine and to fix it assure the disc is clean and not damaged or scratched. Also, check the Blu-ray app is not installed.
2: My disc loads but won't install – If your game disc loads but won't install then take the console offline, cancel downloading and power cycle the console, and when you completely install the game go online and download the update.
3: None of my disc plays or my disc is not recognized when I insert it – Well, it seems your console won't recognize the disc, and some users reported that changing the instant-on power mode to energy saving ad performing hard power cycle of console works for them. But if it won't work in your case then request a repair of the console.
4: My console makes a grinding noise when I insert and play a disc – This is clear your console needs servicing so, in this scenario simply go to Device service and request a repair service.
Nevertheless, you can also follow the below-given solutions to easily troubleshoot Xbox One not reading disc error.
How Do I Fix My Xbox One Not Reading Discs?
Solution 1: Preliminary Tweaks
If the problem is with a single disc and other discs are working then there is a possibility your disc has settled dust, hair, or debris.
So, in this case, clean the disc with a soft, clean cloth by holding the edges of the disc and without touching the top or bottom surface as shown in the below image.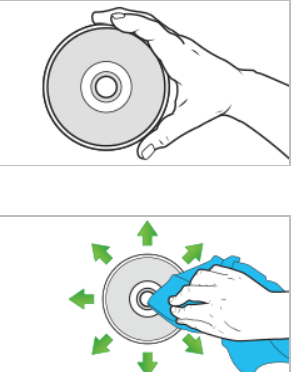 Now insert and try running the disc and check if this is working fine.
Also, if the game disc is scratched then this can also cause Xbox One not reading disc issue. So, make sure to check the backside of your disc.
If you found lots of scratches, notches, or other damages then also your console won't read the disc.
But if you won't find any visible scratches or other damages then the Xbox One won't recognize disc is caused due to your console disc drive.
And to verify the console disk drive damage try running another game disc, or else follow the below-given solutions.
Solution 2: Reboot Your Xbox One Console
At times, internal problems or bugs on the console might occur such issues. So, here we suggest you to give your console a fresh start before heading towards any technical solutions. Restart will give your console a fresh start thereby solving temporary issues that are currently prevailing on your console and causing this issue.
Follow the instructions below to reboot your console:
Power off your console by holding the Xbox button for few seconds.
Now, plug out all the cables attached to it and wait for few minutes.
After that, plug-in all the cables back to their places and long press the Xbox button on the controller.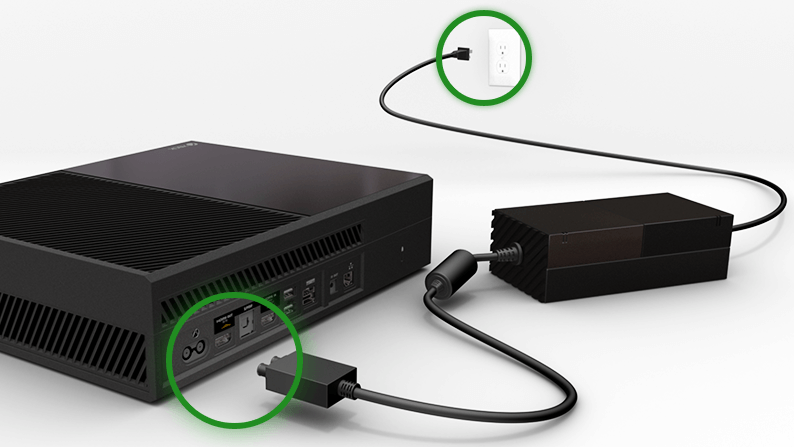 Once restarted, make sure that you're logged in to the correct Xbox profile. And then verify the issue if resolved or not.
Solution 3: Change Instant-On Power Modes & Power Cycle the Console
The instant-on power mode setting makes the console to unable to read disc so here it is suggested to change the power mode and power cycle the console.
Follow the steps to do so:
On your console > press, Xbox button > to open the guide.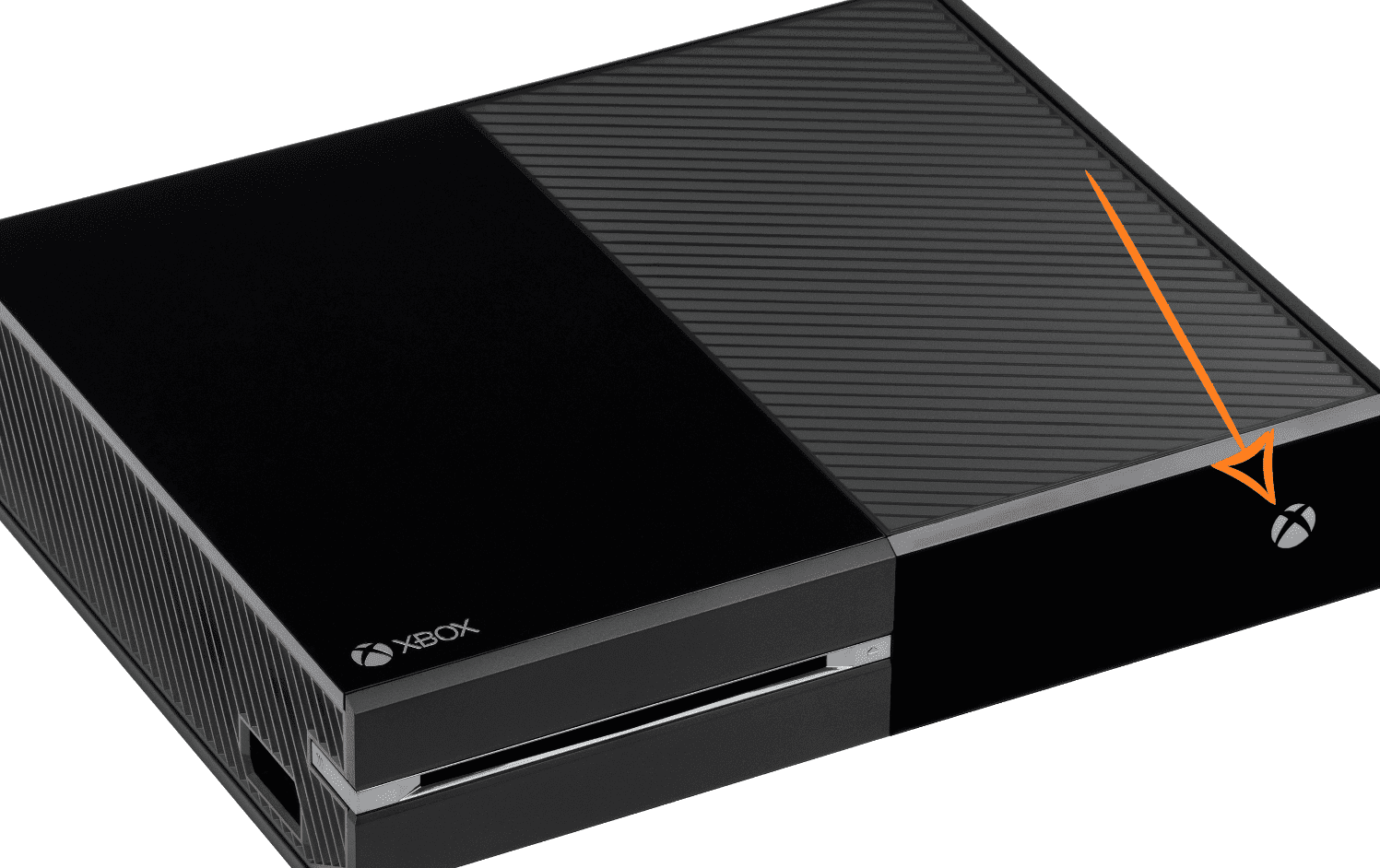 Now move to System > Settings
Then choose Power & startup > Power mode & startup 
And in the Power mode & startup window > click the Energy-saving.
Next press the Xbox button for 10 seconds for performing a hard power cycle. And as the console shuts down completely > press the Xbox button to restart it.
And insert your disc again > wait for few seconds and verify if the Xbox One not reading disc is resolved or not or else go to the next solution.
Solution 4: Reposition Your Console
The Xbox one not reading disc error can also be caused due to the position of the console. The console wasn't designed to perform in the vertical position, so make sure to position the console horizontally on a flat and stable surface, so that the disc play without any interruption.
And after repositioning your Xbox console, check if the game disc plays again or not.
Solution 5: Configure Parental Settings
With parental control, users can choose the kind of content or media that can be viewed on Xbox. Moreover, most users made some errors while configuring Parental control which further prevents certain DVDs from playing. So, here it is suggested to modify the Parental Control correctly to avoid facing such problems.
For this, visit parental control settings and ensure everything should be in order. Follow the guided instructions below to do so:
On your Xbox console, go to Settings. Then, go to Account section & select Family category.
Here, choose the Gamertag for whom you want to change the setting parameter.
Next, go for the "Privacy and Online Settings" section and select "Change Settings" from the drop-down menu.
Now, do the necessary changes to allow your DVD or disc to play.
Lastly, check for the "Xbox one not reading disc" issue still persists or not.
Also, you can use your PC to change Parental Controls. Below are the steps to do so:
Firstly, sign into your Xbox account on a web browser.
Next, go to "My Account" section from the drop-down menu.
Now, click on the option "Security, Family, and Forums."
Then, choose Xbox 360 online security option.
Click on the account for which you want to change the settings.
Do the necessary changes. And tap the "Save" button to keep the changes done.
Lastly, go for checking the issue if fixed or not.
Solution 6: Reset the Xbox One Operating System
If still facing the Xbox One won't read game disc then try resetting the Xbox One OS without deleting your games and apps.
Please Note: Be careful while choosing the option as if you select Reset and remove everything option. This will delete entire data, the apps, and games as well. So if you want to reset your console to factory settings, then assure you to backup your data first.
Read our guide on how to back up saved game files on Windows 10.
Follow the steps to do so:
Press the Xbox button > to start Guide.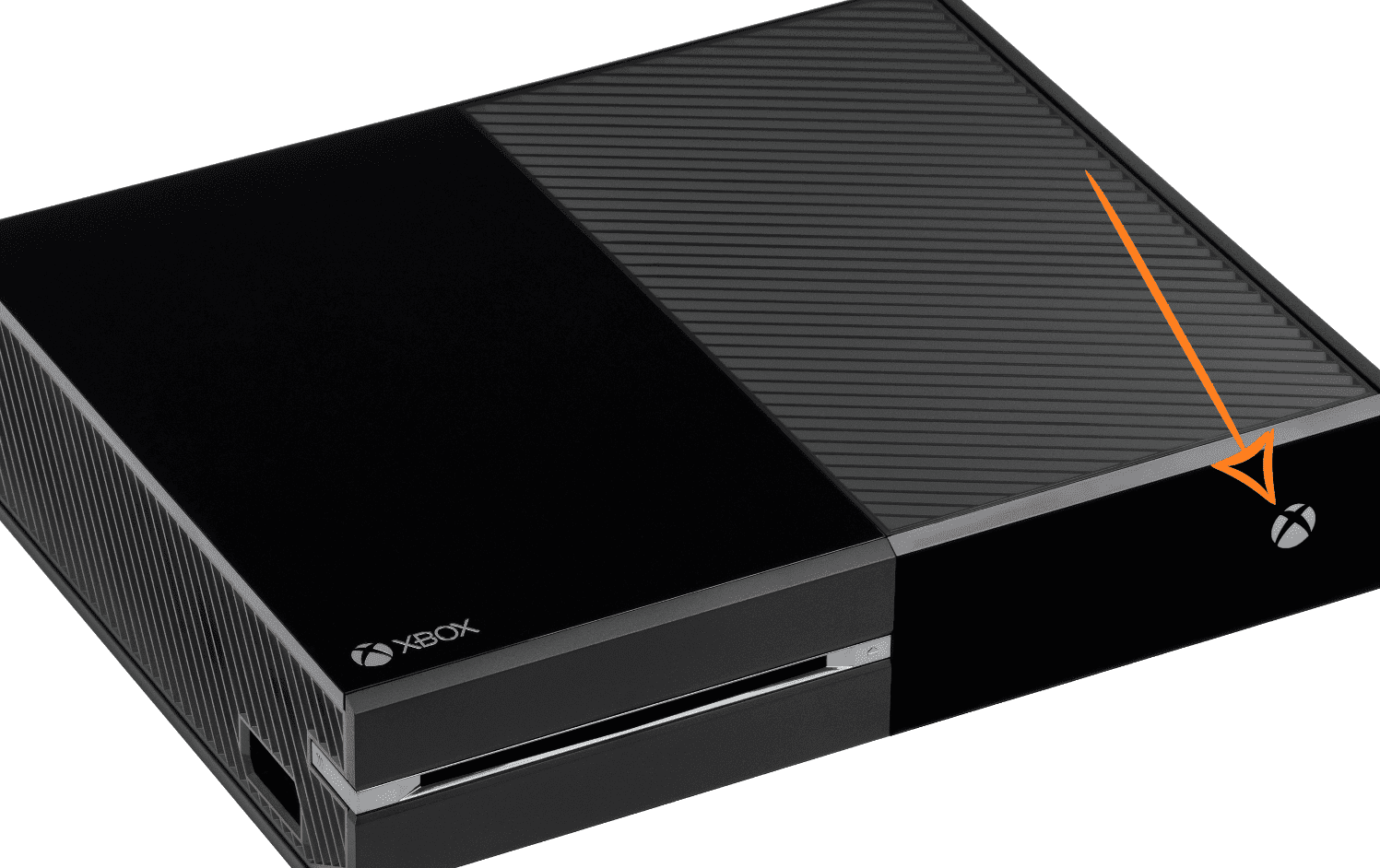 Now move to Settings > All Settings.
And on the left window choose System > click on Console info & updates.
Next click Reset console.

Then on the Reset your console screen > choose the Reset and keep my games & apps 
And this process will delete the corrupted game data.
Now check if the Xbox One not reading game disc problem is resolved or not. But if after this your games and apps won't load then read the guide to fix Xbox One won't load games & apps.
Solution 7: Assure the Blu-ray player app has been installed successfully
Well if you are able to play the game discs but unable to play other discs like CDs, DVDs, or Blu-ray Discs, then assure the Blu-ray player app is installed successfully.
If it is not installed, then make sure to install the app on Xbox One via Xbox Home.
Follow the steps to do so:
Press the Xbox button > to open the guide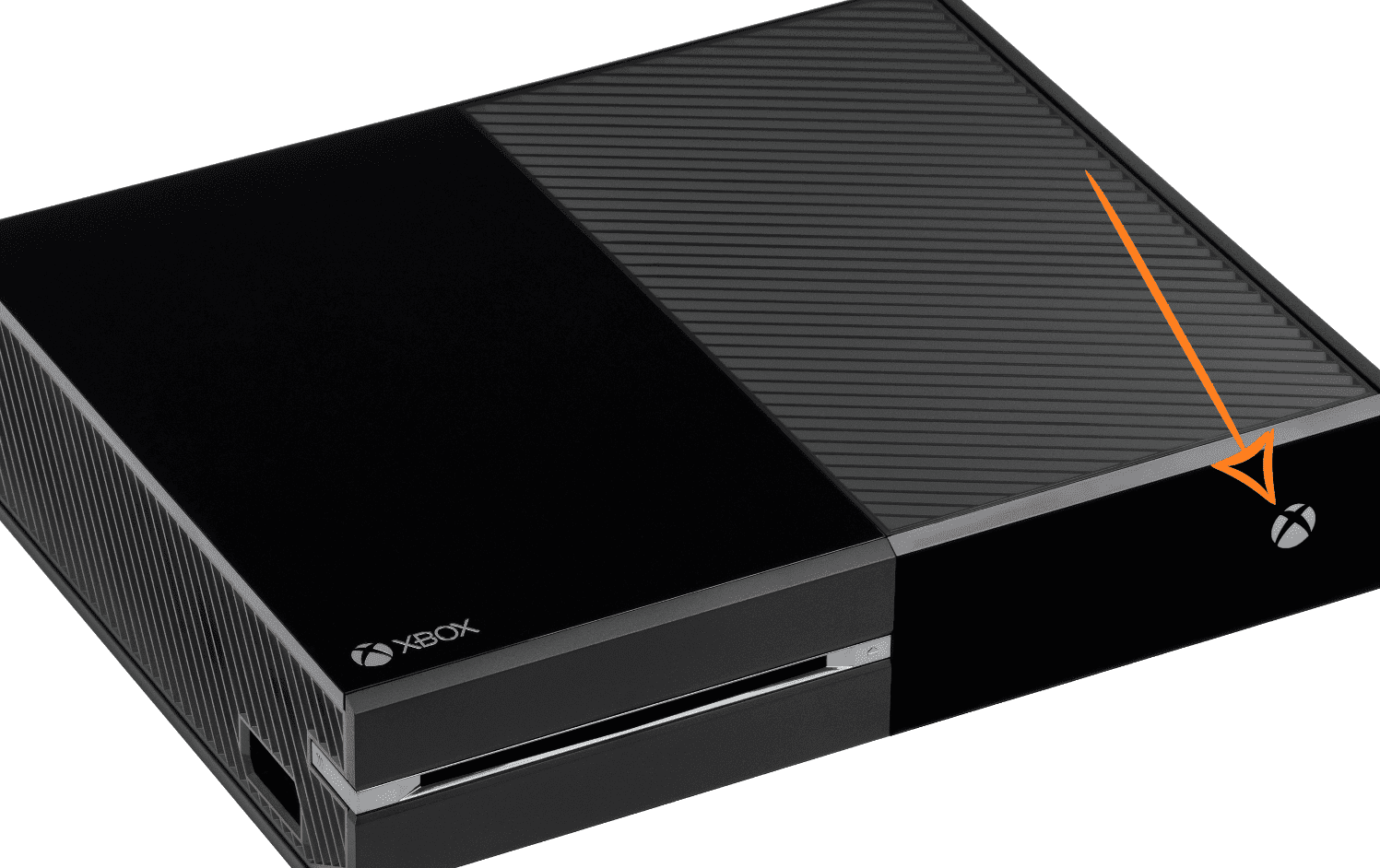 Choose Home,> scroll right and choose Store
Now choose to Search and type Blu-ray in the search bar and on your controller hit the Menu button.
Lastly, choose the Blu-ray Player app
And choose Free or Install to download
When the Blu-ray app is downloaded try running your disc, I hope now the Xbox One not reading disc error is fixed.
Solution 8: Clear Your Mac Address and Storage
Usually, your Xbox One is configured in a such a way that it automatically downloads the content associated Blu-ray discs. So, sometimes such settings or configuration can cause such issues on Xbox One. As it also results in loading the storage which further starts creating such issues. Therefore, most users have managed to solve the problem by clearing the Mac address and storage.
Follow the guidelines below to clear storage:
Visit Settings go to Devices & connections section.
Then, select "Disc & Blu-Ray."
Next,  go for Persistent Storage and click on the Clear Persistent Storage option.
Make sure to clear the storage several times to fix the issue.
Below are the steps to clear your Mac address:
On Xbox One visit the Home screen and click the Start button.
Next, go for the Settings and select All Settings option.
Go to the Network section and select Network Settings.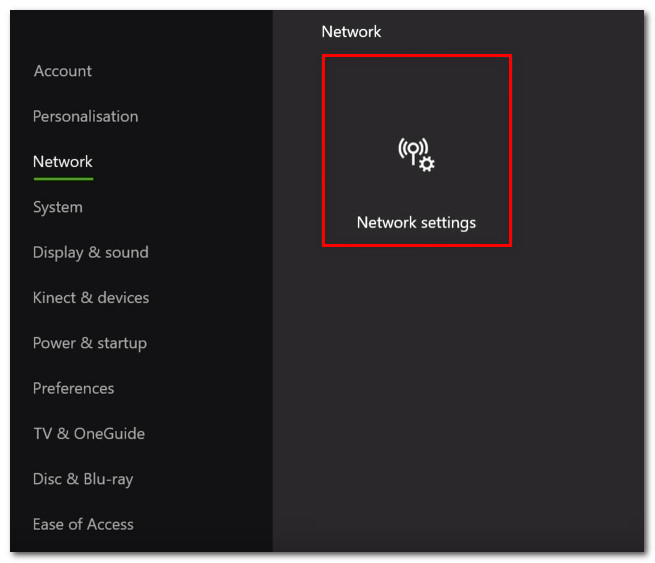 Then, select the Advanced Settings option and move ahead to Alternate MAC address sub-option.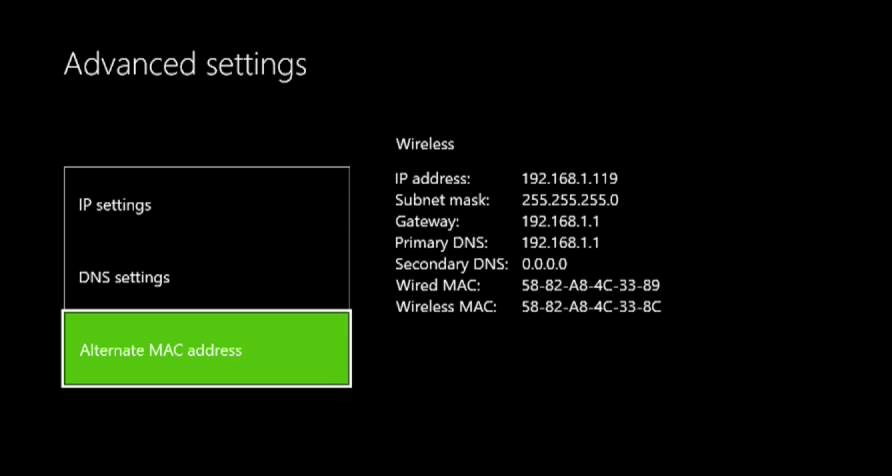 Here, click on the Clear option to remove the Mac address.
After that, turn off your Xbox One console and plug out all the connected cables.
Wait for 5 minutes and re-plug all the cords back in their places and power-on the console.
Once done with the above steps, check for the issue if fixed or not. If not, then move onto next solution.
Solution 9: Update the Console
At most times, older software version on your console can also causes such problems. So, in case you haven't downloaded the latest version then you may get into this trouble. Therefore, it is suggested to use the latest available software console version to avoid getting such errors issue.
Below are the steps for Console update:
To perform Software update procedure, make sure your Xbox One is connected to the internet. After that launch the user guide by pressing the Xbox button on the controller and go to Profile and system. Then follow the steps to install update:
Now, go to the Settings on your Xbox One.
Then, select the option System.
Here, check for any update available. If found download the update and install.
Once installed, restart your Xbox One console.
Solution 10: Request a Repair
If none of the above-listed solutions works for you, then your console requires repairing. For this, go to Device service and repair for submitting a service request.
Xbox One FAQ: PEOPLE ALSO ASK:
Recommended Solution – Fix Various PC Errors & Speed Up
If your Windows PC/laptop is running slow or showing various issues and errors then here it is suggested to run the PC Repair Tool.
This is an advanced repair tool that just by scanning once detect and fix various windows problems and stubborn computer errors.
 With this, you can fix various update errors, repair the corrupted Windows system files, DLL errors, registry errors, prevent virus or malware infection, and much more.
This not only fixes errors but also optimizes your Windows PC performance like a new one to optimize the gaming performance.
On a Final Note:
Xbox One is undoubtedly one of the most amazing gaming and unbeatable gaming console and offers the best gaming experience.
But from time to time, various issues and errors encountered by various gamers and Xbox One not reading Disc is one of them.
Luckily there are fixes that work for you to fix Xbox One won't read Disc problem completely.
And here I tried my best to list down the complete possible solutions, make sure to follow them accordingly.
It is expected the article works for you and you are able to get your Xbox One to read discs again.
If you have any other solution or suggestion regarding this error, then write it to us on our Social Media handles –Facebook or Twitter.
Good Luck…!
Hardeep has always been a Windows lover ever since she got her hands on her first Windows XP PC. She has always been enthusiastic about technological stuff, especially Artificial Intelligence (AI) computing. Before joining PC Error Fix, she worked as a freelancer and worked on numerous technical projects.