Google Chrome is undoubtedly one of the highly used browsers Worldwide but the release of Chrome 79, it stirs up the "Aw Snap," error.
Several Google Chrome users encountered the Aw, Snap! Something went wrong error while trying to access certain websites. And found reporting on the forums thread about the problem.
Google Chrome browser randomly stopped working after seemingly nothing. I started my PC up after a weekend of my PC being turn off only to find Chrome not working at all. Chrome launches straight into an "Aw, Snap!" error. When I try to go into settings or anything of the more tools areas the same "Aw, Snap!" page appears. I have uninstalled and reinstalled Chrome multiple times along with multiple computer restarts. And also have gone into my x86 files and manual deleted the Google folder after uninstall and tried to reinstall after that as well but nothing seems to work that I can find online. I have even gone into my security software (Symantec Endpoint Protection) and Windows firewall settings and turned everything off/gave access to Chrome to no avail.

The version of Chrome being using? 79.0.3945.88

                                     Posted in Google Chrome Help Community
Well, the Aw Snap, Something went wrong error is not a new error this is seen with the earlier Chrome versions as well.
In reality with the release of the latest Chrome version, Google had enabled the problematical Code Integrity feature.  And as per the user's reports, it is confirmed that the features make the Google Chrome incompatible with another program as well as the CylancePROTECT endpoint security program.
Originally, the Aw Snap error was reported on the devices running an outdated version of SEP (Symantec Endpoint Protection)
Also, Google's Chrome Support Manager Craig has confirmed in a report, the problem is related to the latest features and they had temporarily disabled the feature.  Despite this, to fix the Aw Snap Chrome error, also update the antivirus and restart your system.
But still, this won't work for many Google Chrome users to prevent the Aw Snap, Something went wrong error.
Fortunately, Chrome users have discovered many other different workarounds to fix Aw Snap Chrome error.
And, today in this article I have compiled all the working possible solutions to fix Google Chrome Aw Snap error message in Windows 10.
So let's head to the solutions..!
How Do I Fix Google Chrome Aw Snap Error Windows 10?
Well, there are many different solutions that you need to try to get rid of the Aw Snap, Something went wrong error, but before starting, first restart your Windows 10 system, many times this simple tweak does the magic to fix common glitches.
Now start chrome and check if the error appears or not, but it appears then start following the given solutions accordingly.
Fix 1 – Reload the Web Page
You might be getting the Aw, snap error message due to poor or slow internet or the internet is not working properly on your Windows 10.
It might happen the website you are trying to access is having some problem, so wait for a few seconds and reload the web page.
Now if the page reloads normally without Aw Snap! Something went wrong error then the problem might be with your internet connection or with the website.
You can check our guide to fixing Windows 10 "no internet access" problem.
Fix 2 – Disable Predict Network Actions
Disabling the Predict network actions improves the page load performance in the Chrome browser.
So let give a try and check if the Aw Snap error in Chrome is prevented or not.
First press Menu button > and select Settings.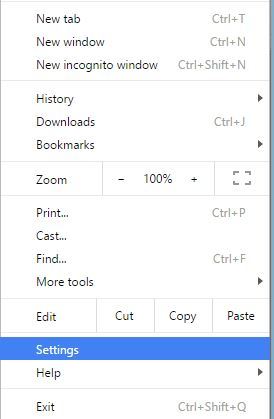 Now go down to the bottom of the page > and click Show advanced settings.
Next, navigate to the Privacy section > and uncheck Use a prediction service to load pages more quickly option.
And now restart Chrome and check if the error is fixed or not, if not then head to the next solution.
Fix 3 – Clear Browsing Data
Well, it might happen the browsing data gets corrupted and start causing the Aw Snap Chrome error while trying to access the website.
So follow the steps to clear browsing data:  
In the top right corner press Menu button and go to Settings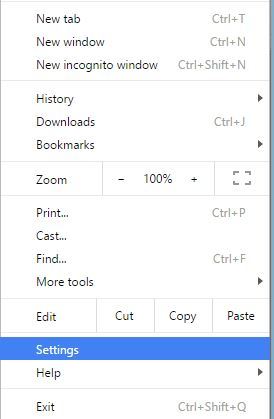 And click Show advanced settings > then Privacy section > click Clear browsing data
Well, you can eliminate the other items there like
Cached images and files
Cookies and other site data,
And after clearing the browsing data > restart Google Chrome, visit the website again and check if the error appears or not.
Fix 4 – Disable Extensions
Follow the steps to disables the extensions enabled by you.
Click the Menu button > select More tools > Extensions.
And in a new tab, the list of entire installed extensions appears
Then uncheck Enabled option and repeat the steps for entire installed plugins.
And after disabling all the extensions > restart Chrome.
And check if the Aw Snap error in Chrome is fixed or not, but if it won't appear anymore, then enable the extension one by one to find out the culprit extension.
When you the problematic extension try to update and verify the error appears or else you can also remove it.
Fix 5 – Open Incognito Mode & Create New Profile
Press the Ctrl + Shift + N shortcut to start the incognito mode, open any website and check if the Aw Snap! Something went wrong error appears or not, and try to create a new chrome profile.
Follow the steps to do so:
First, close the Google Chrome browser
Then press Windows Key + R > type %localappdata% > hit Enter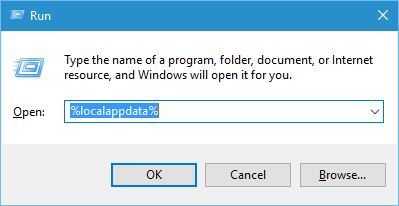 Now go to Google\Chrome\User Data folder.
And find the Default folder > rename it to Backup Default.

Start Chrome again and it is estimated now the Aw Snap Chrome Error Windows 10.
Well, from the Backup default folder you can transfer the data, but it is risky as the folder is corrupted so, it is suggested avoid doing so.
Fix 6 – Disable Hardware Acceleration
If you are still facing the Aw Snap Chrome error in Windows 10, then follow steps to disable the hardware acceleration feature.
Click the Menu button > select Settings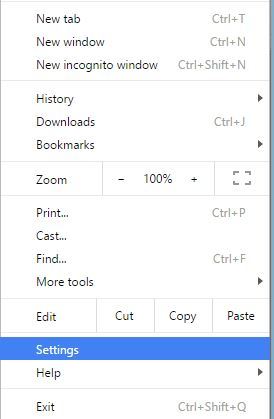 Now move down to the page > click on Show advanced settings.
Then go down to the System section > uncheck the option Use hardware acceleration when available.
Fix 7 – Disable Plugins
It might happen the third party installed plugins are causing the Google Chrome Aw, Snap error.
Follow the steps to disable plugins:
Open Chrome > then in the address bar > enter chrome://plugins/ > press Enter.
You can see the list of installed plugins > and next to the plugin > click Disable button to disable it. And repeat the steps for the entire installed plugins.
Restart Chrome and check if the issue is resolved.
And check if the error still appears or not > next enable the plugins one by one till you locate the one that is causing the problem.
Fix 8 – Disable Your Antivirus and Firewall Programs
Well, sometimes the third party Antivirus and firewall programs installed on your Windows 10 system interfere with Google Chrome.
So, check if Google Chrome is added to the exclusion list or not. Despite this, you can also try to temporarily disable the antivirus and the firewall. And after disabling check if the error aw snap chrome error is fixed or not.
And if this won't work for you then try to uninstall the antivirus program temporarily and hope this works for you to fix the Google Chrome error.
Well to uninstall the chrome browser make sure to use the third party uninstaller tool to remove the browser completely without leaving any junk files.
But if disabling or uninstalling the antivirus or firewall won't work for you then enable or reinstall the antivirus.
Fix 9 – Uninstall the Problematic Software
If you have recently installed any new app before getting the error then this is what causing the Aw, snap error.
Well, some programs also install software without letting your know, and many times this starts interfering with the installed programs.
So, check for these unwanted malicious programs or the one you installed recently. Well, any software can interfere with Chrome, so check if any unknown software is installed on your computer without your consent.
Fix 10 – Check for Virus/Malware infection
Well if you are still getting Aw Snap error in Chrome, then there are chances your computer is infected with a virus infection and this is what causes issues.
So scan your system with a good antivirus program and check if the error is fixed or not.
Fix 11 – Disable Sandbox Mode
 Well, to do so, first close the Chrome browser and then follow the steps given.
Go to the Google Chrome shortcut> right-click on it > select Properties.
Then navigate to the Shortcut tab > in Target field after quotes add –no-sandbox or -no-sandbox > click OK
Note – Avoid changing anything between the quotes, all you need to do is just add a space and -no-sandbox as shown in the below screenshot.
Fix 12 – Disable Renderer Code Integrity Feature
Well if disabling the Sandbox mode won't work for then here you to disable Renderer Code Integrity Feature. This worked for many users so, it is worth giving a try to fix Aw Snap" Crash on every page while trying to open in Google Chrome problem.
Follow the steps to do so:
Find a Google Chrome shortcut on the desktop as in the previous solution
Then right-click on the shortcut > click on Properties
And move to the target field and add the given command in the shortcut tab at the end of the target field after the quotes.

–disable-features=RendererCodeIntegrity
Now try to restart the Chrome browser and check if this works for you to fix Google Chrome Aw, Snap something went wrong every page error.
Fix 13 – Reinstall Chrome
Well if none of the above-given solutions works you then try to reinstall the Google Chrome browser. Uninstall Chrome completely from your Windows 10 system using the uninstaller tool mentioned above.
Now download and install the latest version Google chrome and check if that works for you to fix the issue.
Moreover, if you are running the Chrome 79 version, then make sure to install the earlier Google Chrome version like Chrome 77 in Windows 10.
It is estimated this works for you to resolve the Google problems in Windows 10.
FAQ: PEOPLE ALSO ASK
Recommended Solution – Fix Windows Computer Errors & Optimize its Performance
If your Windows computer is showing various stubborn errors or your system is running slow, then here it is suggested to simply scan your system with the PC Repair Tool.
This is an advanced multifunctional tool that is designed to fix various PC issues and errors. Not only with this, but you can also fix other computer errors like DLL errors, BSOD errors, prevent file loss, protect your computer from virus or malware infection, repair registry entries, and much more.
It also repairs the corrupted and damaged Windows system files to improve PC performance like a new one.
Conclusion:
Well, the Aw Snap error in Google Chrome is very irritating as it prevents you from opening your desired websites.
Here I tried my best to list down the complete possible fixes to resolve Aw Snap! Something went wrong error in Windows 10.
Make sure to follow the solutions given carefully and according and start using Google Chrome again. You can also check our Browser Issues Hub to check other issues related to Google Chrome and other browsers.
Hope you liked the article and if there is anything that I missed out or you have any other suggestion or queries then feel free to share with us.
You can also write to us on our Facebook page and share your love by hitting the Like button.
Good Luck..!
Hardeep has always been a Windows lover ever since she got her hands on her first Windows XP PC. She has always been enthusiastic about technological stuff, especially Artificial Intelligence (AI) computing. Before joining PC Error Fix, she worked as a freelancer and worked on numerous technical projects.