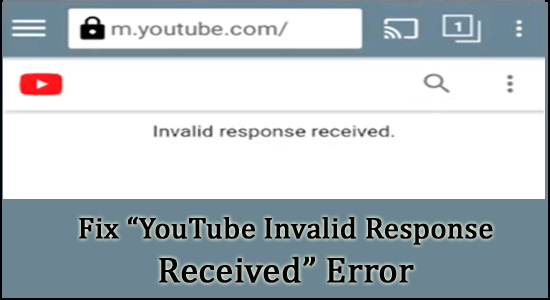 Summary – Many users reported they are seeing the error "invalid response received" on YouTube. The notorious error appears in different scenarios like while searching for video, whereas some reported they see the error while opening certain video and for some while commenting on a video on YouTube. Luckily there are ways that work for you to solve the error. Here in this article follow the possible solutions that worked for several users.
YouTube has garnered to be the 2nd most visited site in the world, right after Google itself. The soaring popularity of this top-notch video-sharing platform has made it an indispensable property in the eyes of its users.
However, there have been countless issues like YouTube lagging on PC and many others that have come across the platform, with respect to its features. The tech team though has been consistent in improving the bugs and fixes from their end.
Nevertheless, there is one specific problem that tingles the platform is "YouTube invalid response received" encountered and reported by the users in different scenarios as discussed above.
The error clearly signifies that the webserver is unable to handle the client browser request and send the bad request or YouTube invalid response received.
After investigation, we find out there are many different reasons why you see the error, so before heading towards the fixes let's find out the common culprits that trigger the error.
Why I am Seeing Invalid Response Received YouTube Error?
There are quite a few numbers of reasons for the problem to start. These cases vary from user to user and even the device and connection aspects. Let us dig in with some probable cases,
Timeout: Sometimes, a video takes an astonishingly long time to get uploaded, and thereby the account can even foresee timeouts. This is a common problem that triggers Invalid Responses Received on YouTube
Unverified Account Issue: In rare cases, if the Google Account is not verified (by a mobile number) or any other means, the problem can arise and there is nothing you can do.
Browser Extension Issues: There are a few third-party browser extensions or add-ons that can trigger the error. Disabling the extensions or add-ons may work for you to solve the error
Different Account Logged In: YouTube tends to flash the message of error, in case you are logged into a different account by mistake and intended to upload on your main account. This can happen when you are working with multiple tabs and you have logged in with a different account in between.
As you are now familiar with the common culprits that trigger the error, follow the best possible solutions that worked for several affected users.
How Do I Fix "YouTube Invalid Response Received" Error?
Solution 1 – Refresh the Browser Page
On the continuation of the first problem mentioned before, where you encounter account timeout, the best way to counter is by simply refreshing.
Doing this would usually see the login page reappear and allow you to fill in your login credential. The logic behind the step is to resend the server a new and refreshed request to make it able to fetch the previous feed.
Simply click F5 if you are using a PC or a Laptop. If you are using Google Chrome browser to access YouTube on your mobile,
Click on three dots/ parallel lines at the right-hand side top of the browser page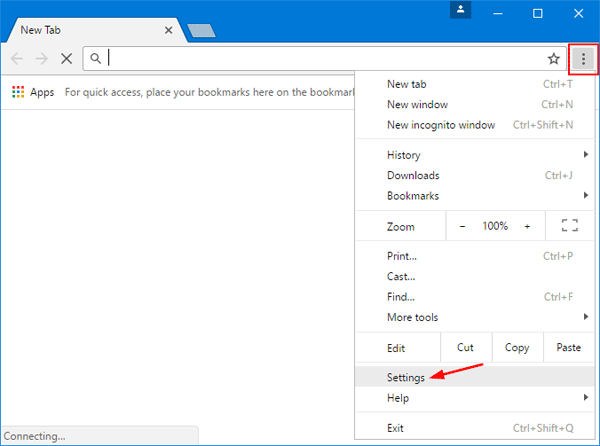 You can see 4 menus, including Bookmark Page (represented by a star), Downloads Page, Help Page, and finally the Reload Sign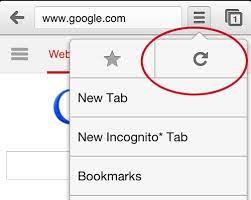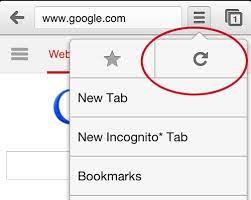 Click on the Reload Sign to refresh the page
Solution 2 – Verify Account Name
While creating a Google account, you might require keeping a name before you could upload the video. Sometimes, when Google Account doesn't have a name set up ready, this might trigger the issue and Google would only rely on the email ID you've signed up with and thereby causing an issue. The best thing to do would be,
Open a browser of your choice on your PC/ Laptop/ Smartphone
Go to Google Account Option
Sign in to your Account
Find the Personal info panel on the left and click on it
Click on the Save button to finish the step
Now try to comment on any YouTube video and see if the error still appears or head to the next possible solution.
Solution 3 – Disabling Third-Party Extensions
Invalid response received YouTube error can also occur when certain extensions can deter the process. Commonly, extensions such as ad-blocking can slow down and eventually raise the issue. Apart from these extensions, usage of Bravo Shield in the popular Bravo web browser can lead to a similar situation. Let's check on how to disable these by one,
For Ad-Blocking Extensions in Chrome:
Open Settings located in the top right of the page (three dots or three parallel lines)
Find the Extensions option and click on it
Click on the Add-on extension and disable any ad-blocking extensions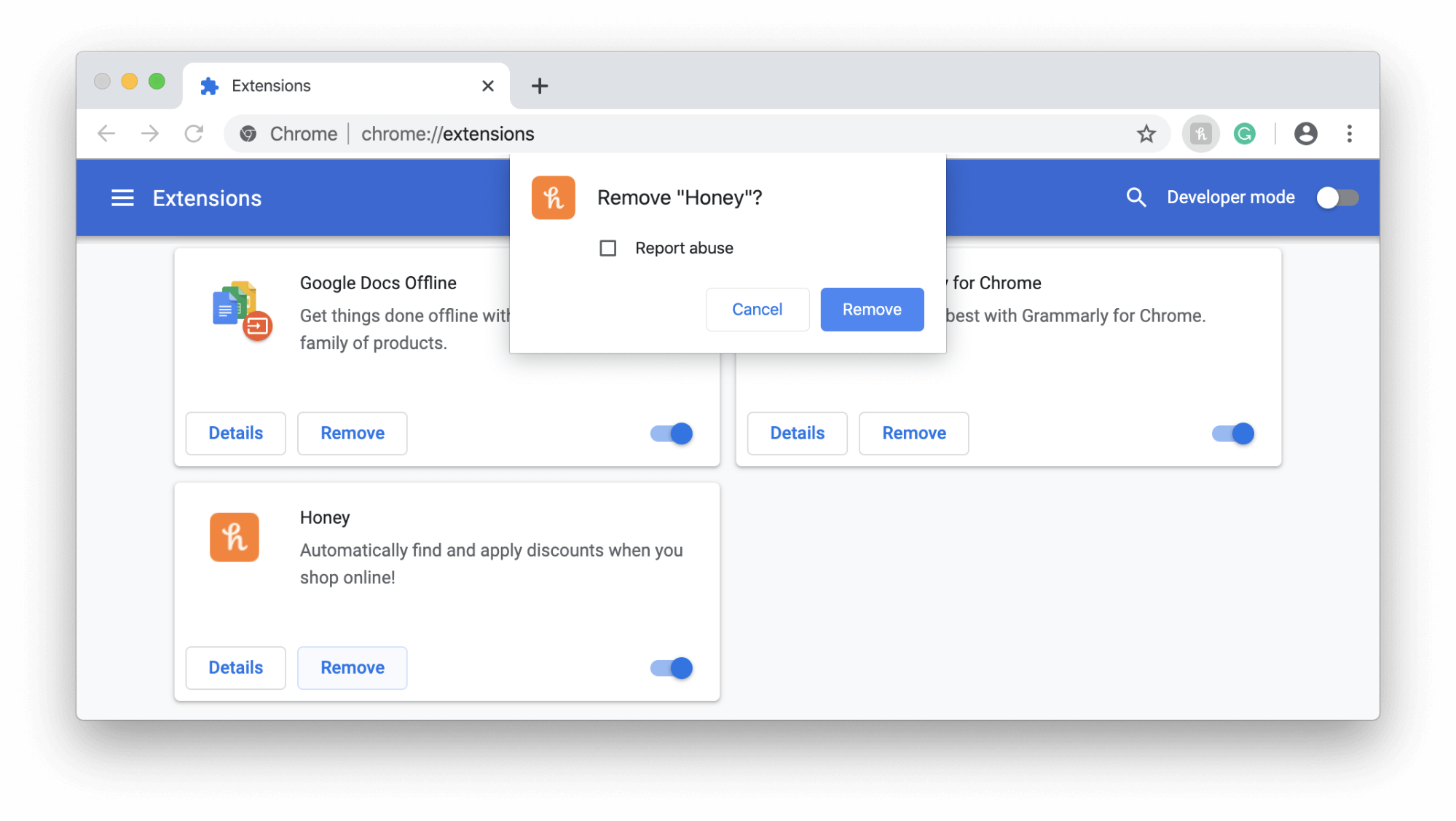 For Brave Shield:
Click on the video you are going to watch
Once you receive the message of invalid response received on YouTube, stop the Brave Shield
This can be done by clicking on the Brave icon, located adjacent to the address box
Solution 4 – Use a Different Browser
Browsers for their part can be a big reason why you are receiving the message.  There are no concrete reasons why this might occur from the browser's end.
Sometimes, it could be because of a pending update failure. In this case, checking the latest version of the browser and downloading the update would possibly cure the problem once and for all.
Even after all these, if the problem persists, the best thing it would be is to use a different browser and check them. On all accounts, this might work well.
Solution 5 – Verifying the YouTube Account
Verification is the key and sometimes this problem can be cured by simply verifying the YouTube verification. To do this,
Open YouTube settings
Click on Account and click on View Advanced Settings
You would be asked by YouTube to enter a phone number
And you would receive a verification code either by call or by text as per your choice
Verify it and that's it.
Hope now the error is resolved but if you are still seeing the error message while searching or opening any YouTube Video then head to the next solution.
Solution 6 – Save and Download
If you are intending to download a particular video, where the message comprising of "invalid response received. YouTube video download" appears, the best way would be to save the video in a playlist and then download it. This step can only be applicable for mobile YouTube App users. To perform this,
Choose the video you want to watch
Click on Save under the video player
Save it on an existing playlist or click on Create a New Playlist to create a new one
Re-open the video and download the video
Solution 7 – Check your Network
Last but not the least, if you are having a laggy, unstable or slow internet connection, this could trigger an invalid response on YouTube.
In this case, try restarting the router and the IP client to see the problem gone. Alternatively, if you are aware of serious networking techniques, try rebooting to factory settings with your router and recheck your LAN and IP settings from scratch.
If you are using a Mobile Network, try disabling the network for a while and restarting. Alternatively, try temporarily turning on Flight Mode and then turning it off within a couple of minutes.
Also if you are connected via WiFi then use an ethernet connection as this allows a stable and consistent network connection without any hiccups.
Make Your Windows 10/11 PC Error-Free
Finding your Windows 10 or 11 system running slow is a big hurdle, but luckily you can fix a slow computer with the PC Repair Tool.
This is a multifunctional tool that fixes various stubborn computer issues and errors with ease. With, this you can recover damaged/corrupt files, scan for viruses and others. It is easy to use and improves Windows performance.
Final Thoughts
So, this is all about the YouTube says Invalid Response Received error. Try your luck to fix YouTube invalid response received error by following these aforesaid tricks.
Hope the article works for you to fix the issue in all accounts and browsers you are using, the problems would be resolved and you can enjoy seamless action watching your favourite videos on YouTube.
However, if there is anything that I missed out on or you have any questions or suggestions regarding this article, you can share them with us on our Facebook page.
Good Luck..!
Hardeep has always been a Windows lover ever since she got her hands on her first Windows XP PC. She has always been enthusiastic about technological stuff, especially Artificial Intelligence (AI) computing. Before joining PC Error Fix, she worked as a freelancer and worked on numerous technical projects.