Searching the web how to fix Twitch error 3000, well, then your quest ends here. As we managed to fix 3000 Media resource decoding errors permanently.
Twitch is a highly popular streaming platform worldwide and is used by loads of users every day. But from time to time various errors and bugs are reported by the users.
In one of our recent blogs, we managed to fix can't find games on Twitch problem, and today in this article we are here with Twitch error code 3000.
Well, the error 3000 is very irritating as it prevents the users from streaming videos on Twitch and is frequently encountered by Google Chrome users. The main reason behind the error is the video decoding system of HTML5 and other web modules.
Luckily there are fixes that worked for many users to fix the error and after investigating our expert managed to fix it. So, here I am sharing with you the best possible fixes that worked for many affected users to get rid of the error 3000 in Twitch.
Keep reading the article and follow the solutions given one by one till you find the one that works for you.
How to Fix Twitch Error 3000?
Before heading towards the fixes, you can follow the quick fix is switch to a different browser. As most of the users are getting the Twitch browser error 3000 on Google Chrome, so streaming Twitch on a different browser helps you prevent the error.
Well, there are plenty of browsers available on the web and in Windows 10 you can use the Microsoft Edge.
Nevertheless, you can follow the solutions given to fix Twitch error code 3000 completely.
Solution 1 – Clear Cache, Cookies, & History in Google Chrome
Well, clearing cache, cookies, and history from Google Chrome is proved to be the best solution and worked for many users to fix the error.
At times the cookies, the cache gets corrupted and cause interruption, so cleaning them from your browser is best to resolve various browser issues and also improve the browser responsiveness.
Follow the steps to do so:  
Open Chrome browser > and press three dots in the right corner.
Now choose Settings, > go to Privacy and security.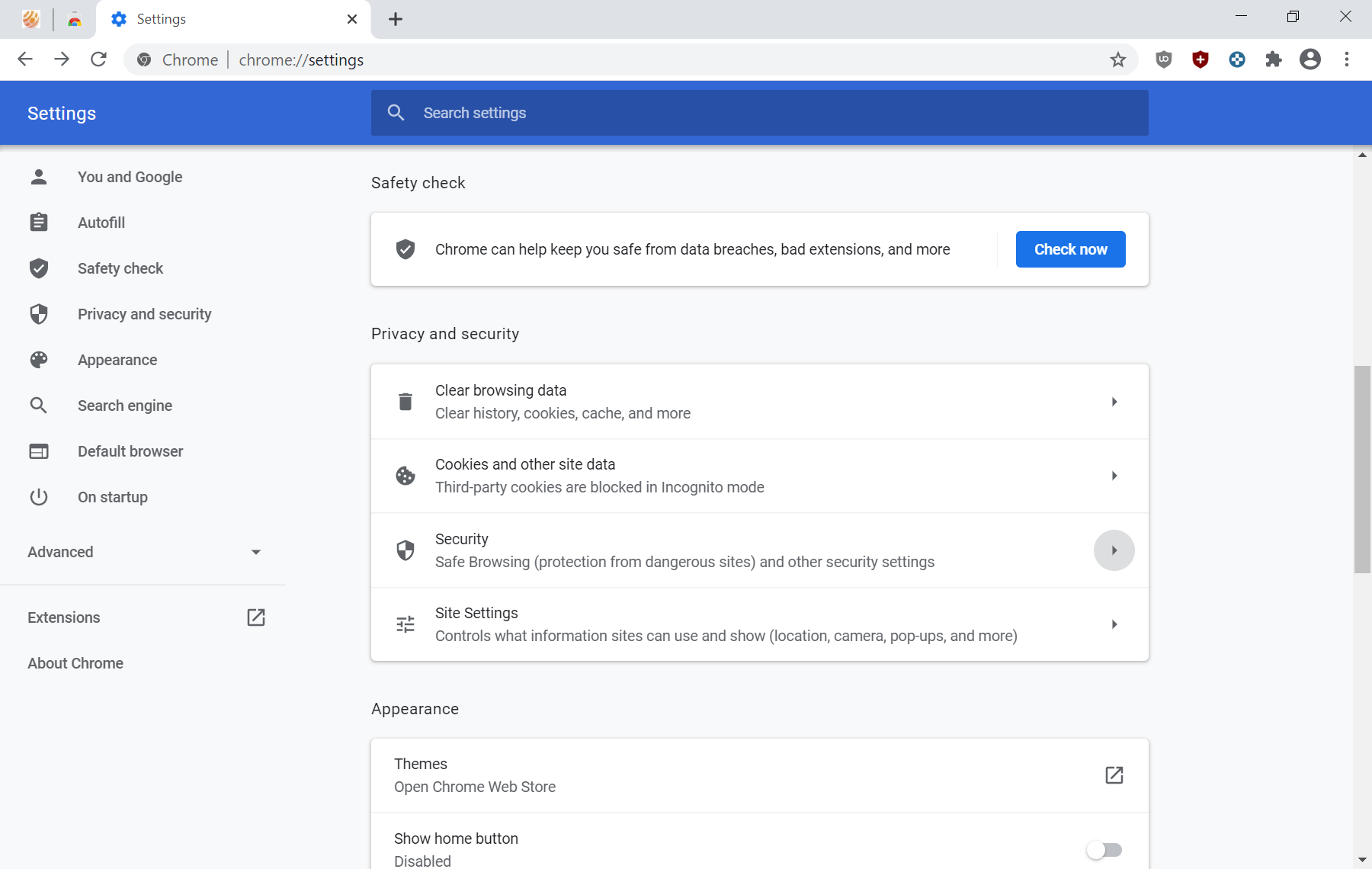 And click on Clear Browsing Data.
Now check the boxes next to Cookies and other site data, Cached images & files, from the time range select All time.
Then choose Clear Data.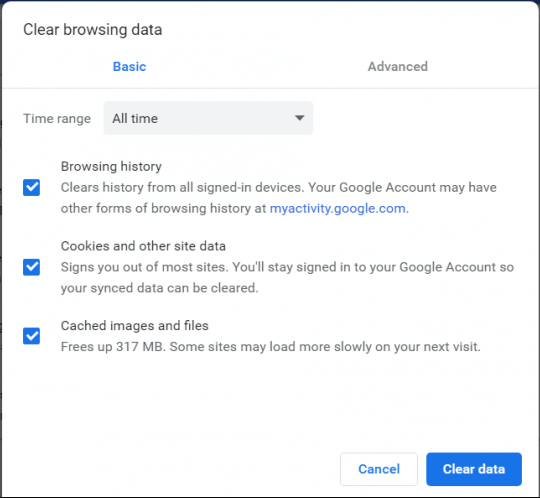 Now go to Twitch and try streaming. Well, if this won't work for you then here it is suggested to use a CCleaner.
This is a professional PC cleaner that clears cache not just from Chrome but other browsers, also scan your PC just by selecting what you want to remove.
Solution 2 – Turn off Hardware Acceleration
Hardware acceleration is a feature that helps in reducing the load on the software to offer better performance.
This feature uses the computer's hardware instead of software rendering to perform the functions on your computer proficiently.
But in some cases, it creates issues with our browsers, so here it is suggested to disable the hardware acceleration feature on your system.
It is estimated turning off the hardware acceleration feature will work for you how to stop error 3000 Twitch.
Follow the steps to do so:
Launch the Google Chrome browser > click the three dots in the top right corner.
And, go to the Settings > and in the Settings tab > click Advanced.
Then navigate to the end of the tab > and click on System
And uncheck the option Use hardware acceleration when available.
Next close your browser > relaunch it to save the changes.
Now go to Twitch and check if you are getting the error code 3000 or else follow the next solution.
Solution 3 – Enable Third-Party Cookies
In some sites, you need to enable cookies for better operation. But many of us block the third-party cookies for particular websites and this might be what prevent Twitch from streaming and shows the error code 3000.
So, if you block the cookies settings then follow the steps to enable it:
Go to the page where you are getting the Twitch error 3000 > look for the cookies icon in the navigation bar having red X
Click on the cookies icon > choose Always allow <website URL> to set cookies.
Next, insert your Twitch URL > click Done
Now restart your Chrome browser, and it is estimated now you are able to stream video of Twitch now.
Solution 4 – Update your Browser
If you are still getting the Twitch browser error 3000, then here it is suggested to update your browser. But if updating the browser won't work for you then uninstall the Chrome browser using the third-party uninstaller to remove it completely.
And after uninstalling restart your system and download the browser again and install it.
Now try streaming Twitch and hopefully now the error code 3000 is fixed.
Solution 5 – Use Incognito Mode
Some users confirmed that opening the Twitch in incognito mode allows them to stream without Twitch error 3000.
So, it is worth giving try, follow the steps to do so:
Launch Google Chrome > click three dots in the top right corner.
And click on New Incognito Window.
Now open twitch.tv and check if you are able to stream twitch or not.
Solution 6 – Download the Twitch Desktop App
If none of the above-given solutions works for you then here it is suggested to download the desktop app.
The Twitch Desktop app is more stable, have many developments, features, and extra tool than that of the web version of twitch.
Hopefully, now the Twitch error 3000 is fixed.
Recommended Solution to Fix PC Errors and Issues
There are several Windows errors and issues that can't be fixed using manual solutions. For in such a case, you need an advanced tool. So, here I recommend you use the PC Repair Tool.
It is a repair tool designed by professionals to fix various PC-related errors and stubborn bugs. This tool fixes the BSOD errors, DLL errors, registry errors, application errors, and also keeps the computer virus-free.
Not just errors, it also helps to fix the performance issues. It optimizes the PC to boost the performance and will make it run like a new one.
Conclusion
So, this is all about the Twitch error code 3000. Here I have listed all the possible solutions to fix the error.
It is estimated our guide on how to fix Twitch error 3000, works for you and now you can stream videos on Twitch with ease.
Moreover, if there is anything that I missed out then feel free to share with us on our Facebook Page, and don't forget to Like and Share the article.
Good Luck..!
Hardeep has always been a Windows lover ever since she got her hands on her first Windows XP PC. She has always been enthusiastic about technological stuff, especially Artificial Intelligence (AI) computing. Before joining PC Error Fix, she worked as a freelancer and worked on numerous technical projects.