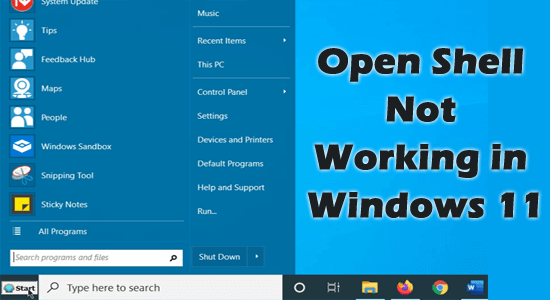 Summary – In this tutorial find out what to do when Open Shell not working in Windows 11 OS. Also, get to know the common reasons why Open Shell isn't working.
Open Shell is a program that helps you customize the Start menu. You can use this program to add a toolbar and start bar to your Windows Explorer. It was earlier called Classic Start or Classic Shell. Later, volunteers on GitHub developed Classic Shell to Open Shell with some additional features.
Yet, in the latest version, users are complaining about Open Shell not working in Windows 11 issue. If you are struggling with the same issue, this troubleshooting guide will help you fix the problem easily as demonstrated below.