System restore is a useful feature in Windows 10 that helps users to recover lost data. But what if you are unable to restore your data because your Windows 10 is showing your System Restore Error 0x80070091, then don't worry.
You are not only that are suffering from this kind of error message, as there are many Windows 10 users that are reported about this error message over different forum's threads.
This error is very irritating and annoying, as it appears while the system restoring process and pop-up as Error 0x80070091. Whenever you will try to restore your system you will encounter the below error message.
System Restore did not complete successfully. Your computer's system files and settings were not changed.

Details:

System Restore failed while restoring the directory from the restore point.

Source: AppxStaging

Destination: %ProgramFiles%\WindowsApps

An unspecified error occurred during System Restore. (0x80070091)"
If you are unable to run the Windows restore process or the process suddenly freezes with an error message then this article will guide you to solve the Windows 10 restore error 0x80070091.
Simply, go through this article and apply the fixes one after the other and see which one helps you to resolve this error and you can easily restore your data in your Windows 10. 
How Do I Fix System Restore 0x80070091 on Windows 10?
Fix 1:  Rename the WindowsApps folder in Safe Mode
Renaming the WindowsApps folder in safe mode will help you in fixing the system restore 0x80070091 in Windows 10. Follow the steps mentioned below to rename the folder.
In the safe mode, right-click on the Start button and open the Command Prompt with admin privileges.
In the command prompt type below given command one by one:
cd C:\Program Files

takeown /f WindowsApps /r /d Y

icacls WindowsApps /grant "%USERDOMAIN%\%USERNAME%":(F) /t

attrib WindowsApps -h

rename WindowsApps WindowsApps.old
Note: Press enter after each command to run
After executing all the commands successfully restart your computer.
Run System Restore and see if the error 0x80070091 appears or not
Fix 2:  Rename the WindowsApps folder from the Windows Recovery Environment (WinRE)
In case renaming the WindowsApps folder in safe mode does not work in solving the 0x80070091 system restore then try to rename the folder in the Windows recovery environment and see if it helps or not.
Here are the steps to rename the folder in WRE:
Boot your system into Windows Recovery Environment.
Go to Settings
Select Update & security section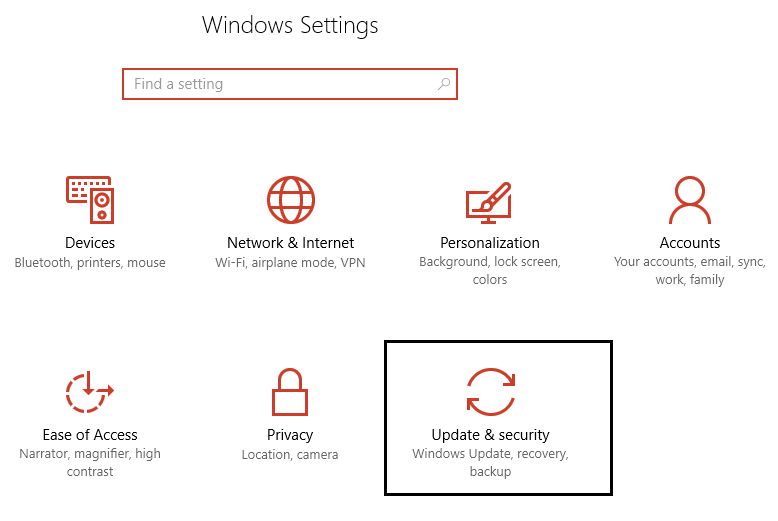 Click on Recovery
Under Advanced startup, click Restart now
Open the command prompt with admin privilege.
Click on the Troubleshoot
Choose Advanced options under Troubleshoot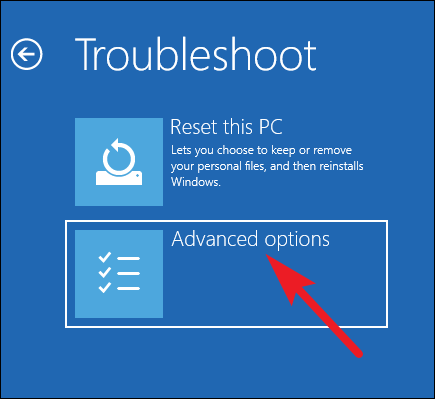 Select Advanced Options > Command Prompt.
In the command prompt, enter the below-given commands, one by one:
cd C:\Program Files

attrib WindowsApps -h

rename WindowsApps WindowsAppsOld
Restart your Windows.
Launch System Restore.
Fix 3: List the Content of the %ProgramFiles%\WindowsApps folder
Here is another solution that will guide you to fix the Windows 10 system restore error 0x80070091. List the content of program files in the WindowsApps folder in the PowerShell command window.
Follow the steps to proceed further:
Press Windows + X key
Select Windows PowerShell (admin)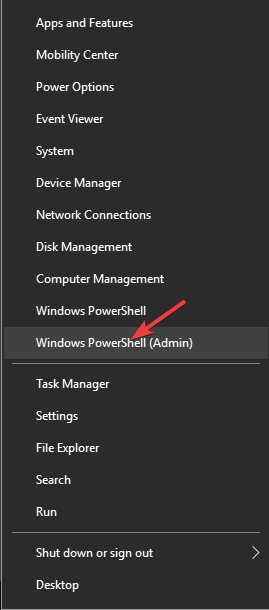 A User Account Confirmation will appear, click on Yes to confirm.
In the PowerShell window, search for the C:\WINDOWS\system32.
After going to this path, type cd $env:programfiles\WindowsApps command and hit Enter key to change the path of the WindowsApps folder.
After that, type (LS -Re -Fi * -Fo -Ea:Inquire).FullName | clip command and hit Enter to enlist all sub-folders and its content via PowerShell. Now, copy the results  (ctrl+c)
Type notepad in the PowerShell window and in notepad paste the copied content (Ctrl + V).
After completing the above steps successfully, try to perform a system restore and check whether the error 0x80070091 still persists or got vanished.
Fix 4: Check For Updates
If your system is outdated or your Windows is missing updates then there are chances that you encounter system restore 0x80070091 error on your Windows 10. So, check your Windows for updates and install them.
Follow the steps to update Windows:
Click on Windows icon
Go to settings
Select updates & security section
Click on Windows update > Check for updates
If there are any new updates available then it will get install on your Windows 10
After updating Windows, try to launch system restore and see if it works without the error 0x80070091 in Windows 10.
Fix 5: Execute CHKDSK Command
According to some users, corruption in system files can also lead to error 0x80070091 while performing system restore in Windows 10. So, it is suggested to run a check disk command on your system to solve this error.
Here are the steps to perform CHKDSK command:
Press Windows + X key
Click on Command prompt (admin)
In the command prompt window, type the below command and hit the enter key:
chkdsk /f X:
Click on the Y key and hit the enter key when asked to perform disk scan
Wait for the scanning to get completed and after that restart your Windows.
Now, try to launch system restore in Windows 10 without getting any errors.
Fix 6: Remove Virus
If by chance your system is infected with virus, malware, or any other malicious programs then there is a possibility that during the restoration process you may come across system restore error 0x80070091.
So, it is advised to scan your system for viruses and remove them. After your system is virus-free you can easily perform system restore in your Windows operating system without getting any error.
To scan your system for the virus you can try Spyhunter. This tool will easily remove viruses or any malicious activity from your system without any hassle.
Easy Way to Maintain PC Performance
If your Windows PC is behaving sluggishly and throwing different errors then its time to take care of your PC. Try the PC Repair Tool.
This tool is actually designed to deal with any type of internal Windows PC errors such as DLL, registry, update, browser, BSOD, game & others. This tool is able to fix/repair damaged/missing Windows system files, prevent viruses or malware, and much more.
Just download this tool and let it scan your entire operating system, detect the issues and solves them with ease. After scanning your PC or laptop with this tool you will see that your PC becomes faster and error-free.
Conclusion
System restore is great at restoring loss data by reverting the Windows in its previous state, but if it got surrounded by the error then it might create a problem.
Therefore, to get rid of Windows 10 System Restore Error 0x80070091, perform the solutions that are stated above which are effective and will surely help you to overcome this error.
It is hoped that you liked this article and the fixes provided in it helped you to easily restore your computer without getting any error message.
If you have any questions or suggestions then let us know. Write to us on our Facebook page where we'll assist you in resolving your issues.
Hardeep has always been a Windows lover ever since she got her hands on her first Windows XP PC. She has always been enthusiastic about technological stuff, especially Artificial Intelligence (AI) computing. Before joining PC Error Fix, she worked as a freelancer and worked on numerous technical projects.