Does your computer slow down while working? Or your computer problems are letting you down? Then there are various reasons why computer is slow and why your computer crash down.
We have assembled the common reasons for computer slowdown along with their solutions to know how to fix a computer crash. Look for the reason that makes your computer slow and apply the solutions to fix slow PC.
Some Common Reasons for Computer Slowdown and Their Solutions
1: Virus Infection
Symptoms: The programs take a longer time to get open up once it opens up it responds very slowly. Unexpected pop-up Windows.
Problems: The downloaded files might get corrupted, data loss, damaged hard drive, computer slowdown, sudden damage to your system and it might crash down.
Solutions: You can install anti-virus in your system and scan your computer to remove the virus. But before scanning your system backup your important data or else you may lose it.
You can try Spyhunter to remove virus or any other malware from your computer automatically.
2: Available RAM Decline
 Symptoms: PC gets slower throughout the day even after restarting it one or larger programs that frequently locks up. There is a regular Low Memory error message displayed on the PC.
Problems: When the PC suffers from memory low situation then everything on the PC suffers. Two problems that reduce the available RAM are:
1) Fragmented memory that occurs due to regular use while opening, using and closing of programs occurs.
2) Memory leaks occur when the program doesn't release the memory after the program is closed.
Solutions: Clean your system by deleting unnecessary junk files, browsing history, and Adjust your Windows for best performances or add more RAM to make your PC fast.
Right-click on the Computer icon and select properties
Select the Advanced system settings option
System properties will open, click on Advanced tab
Click on settings under the performance
Select the Adjust for best performance and click Apply
Click on OK and restart your PC
These steps will enhance your computer performance. If you want to make your computer fast and remove the junk without any hassle then you can try CCleaner.
3: Windows Startup Traffic Jam
Symptoms: The PC takes a long time to start as which exceeds 5-10 minutes in more severe cases.
Problems: There are many applications and services that are set to automatically start whenever the PC starts up these programs, they are required to present at the startup process but they aren't allowed to take up the resources and add time for booting up of the PC.
Solutions: Disable startup app to fix computer keeps crashing Windows 10 problem. And will remove the burden from the system making it work without crashing.
For Windows 10 and 8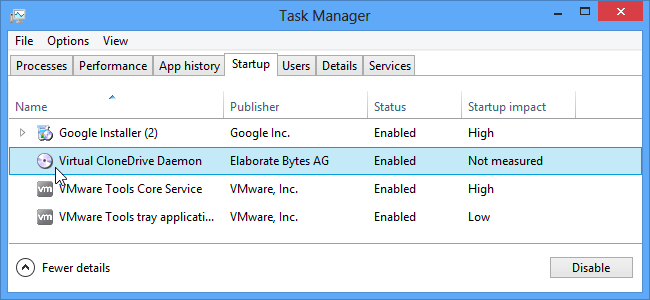 Now, select the apps that you want to disable and click on Disable button
For Windows 7 and older
Press Windows icon
Type system configuration
Go to the startup tab
Uncheck the programs that you don't want to appear when you start your system
Click on Disable all button
This will disable all the startup apps from your computer and fix the computer slowdown problem and speed up slow Windows.
4: Installation of Unnecessary Programs
Symptoms: The speed and responsiveness of the PC get slowed over time while running more than one program.
Problems: With the more installation of programs the PC has to perform more work as it needs to install multiple programs run the same functions which adds burden on the PC.
These results in wastage of storage space and lager processing load on the redundant program. It overloads the background functioning and leads to system conflict that slows down everything.
Solutions: Uninstall the unnecessary programs that are of no longer in use. This will make space on your computer and it won't crash.
 For Windows 10
Press Windows Icon
Select settings
Click on system>Apps & Features
A list of apps will appear in front of you
Click on the apps that you want to uninstall and click on the uninstall button
For Windows 7
Press the  Start button
Click on the control panel
Select programs>program & features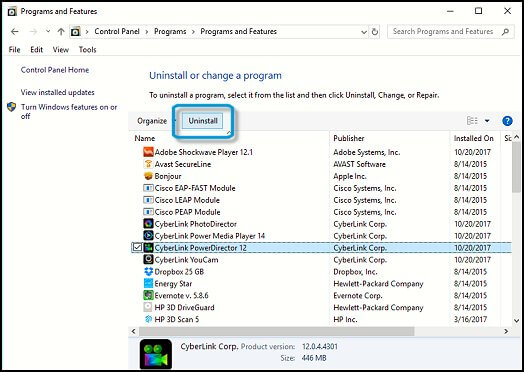 Select the programs that you want to uninstall
Right-click on it and select uninstall
After uninstalling the apps that are no longer in use, you will soon notice that computer crash fix. If you do not want to perform manuals and looking for an easy solution then you can try Revo Uninstaller to uninstall programs.
5: Registry Errors and Clusters
 Symptoms: Users may experience instability with the range of annoying, time-wasting locks up that leads to machine failure. You may receive an unusual error while opening, printing, attaching or detaching external device or restarting the PC.
Problems: The registry database holds up the key settings that are used by the Windows operating system which is the most important component of the computer
Solutions: Fix corrupt registry by performing the Automatic Repair process and get rid of the unusual error on your system and make pc slowdown fix.
For Windows 10 and 8
Go to settings
Click on update & security> Recovery
Click on Advanced startup> Restart Now

At Choose an option screen, click on Troubleshoot
At Advanced Options screen, click on Automated Repair
Select an account to log in
The automatic repair will start and your computer will reboot during the process. After the completion of the process, the computer slowdown issue will be resolved.
6: Fragmentation of Files on the Hard Drive
Symptoms: The overall speed and responsiveness of the PC get slower over time and as a result, the programs take a longer time to open.
Problems: While creating or deleting the files from the computer or storing files as one unit and instead it splits up and stores a portion of it across the different locations on the hard drive.
Over time these build up becomes overburden and gathering the scattered pieces takes more time and physical wear on the mechanical parts of the drive increases.
Solutions: To solve this issue you can defragment the Hard drive. This will fix slow computer. Follow the steps to defragment hard drive:
Press Windows + R key
Type dfrgui and click OK
A new Windows will appear, select the hard drive that you wish to defragment
Click on optimize button and follow the instructions displayed on the screen
Restart your system and see PC slowdown fix or not.
Best & Easy Solution to Fix Slow PC
As the issues and their solutions are mentioned above on the computer slow down how to fix slow PC. You can simply apply the solutions and make your slow PC fast.
Apart from these reasons if you are having any other issue that causes your computer slowdown or system crash down, then you can try running the PC Repair Tool.
This repairing tool not only solves system crash down, PC slowdown, hard drive issue but also fix errors related to Windows and PC such as DLL error, game error, registry error, and others.
It also repairs damaged, corrupted system files and improves the performances of PC by increasing its working speed.
Conclusion
Well, here am I with the reasons along with the solutions on how to fix a computer crash, reasons why a computer is slow, and how to solve slow PC problems.
You can go through the solutions and apply them accordingly to the issue you are facing and get rid of the computer slowdown, crash down the issue, and start working in your system without any interruption.
I hope this article helped you in overcoming your computer problems and making it work for you. Apart from this if you have any suggestions or queries related to PC or this article then feel free to write to us.
Always up to help others with their PC-related issues, Jack loves to write on subjects such as Windows 10, Xbox, and numerous technical things. In his free time, he loves to play with his dog "Bruno" and hang out with his friends.