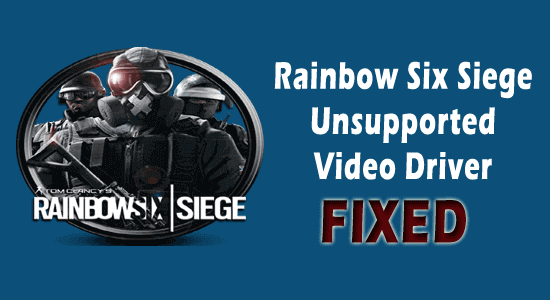 Troubling with Rainbow Six Siege unsupported video driver problem? If yes, then nothing to worry about because this article covers the most potential fixes to get past this problem in no time.
This problem of unsupported video driver on Rainbow Six Siege is a common issue and won't last long. It generally pops up with an error message: "Warning: you are running an unsupported video driver, please update your driver for optimal performance."
However, it becomes a little annoying to encounter such an error message while playing. It interrupts the game flow and causes the Rainbow Six Siege to crash and other problems by frequently popping up this message on the screen.
Well, it is always important to know the causes before going for the solutions. Knowing the culprits of the issue not only helps you to pick the most appropriate fix among various but also saves time and energy.
To fix Rainbow Six Siege game issues, we recommend Advanced System Repair:
This software is your one stop solution to fix Windows errors, protect you from malware, clean junks and optimize your PC for maximum performance in 3 easy steps:
Download Advanaced System Repair rated Excellent on Trustpilot.
Click Install & Scan Now to install & scan issues causing the PC problems.
Next, click on Click Here to Fix All Issues Now to fix, clean, protect and optimize your PC effectively.
What Causes Rainbow Six Siege Unsupported Video Driver Problem?
Outdated Video Drivers– Outdated video drivers were found to be the main culprit behind this issue. If your video drivers are outdated so it frequently triggers this message on your screen while playing the game. So, always make sure to have the latest updated video drivers to counter such errors.
Outdated Windows OS version- If you have an outdated version of the operating system then it might trouble you with this unsupported video driver on Rainbow Six Siege. So try updating your OS version to fix this issue.
Faulty Video Drivers-If somehow your driver's installation process got interrupted or remains incomplete then you might encounter such a problem. In this case, you have to re-install the video drivers once again to resolve the problem.
Lagging and low FPS issues– It has been reported in forums by many players that low FPS and lagging problems might be the reason for such problems. So you just need to optimize your system to get past such problems.
So above are a few main culprits of this problem. Now as you are aware of the causes it becomes easy to go for the most effective solution.
How to Fix Rainbow Six Siege Unsupported Video Driver Problem?
Solution 1: Update Your Video drivers
As we have already discussed above outdated driver is the main culprit of this problem. So the first and foremost thing to do is to update your video drivers to the latest version. Getting your video driver updated will definitely fix unsupported video driver on the Rainbow Six Siege problem. This is the most effective proven solution found in the majority of forums. You can update your video drivers either manually or automatically.
Manual Method
Press Windows + R key to open the Run box and in the box that appears type devmgmt.msc > hit Enter
Go to the Device Manager.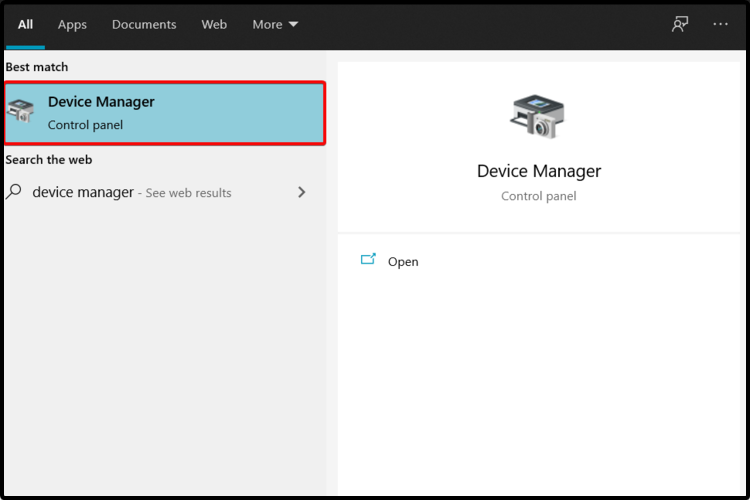 Expand the section Sound, video, and game controllers.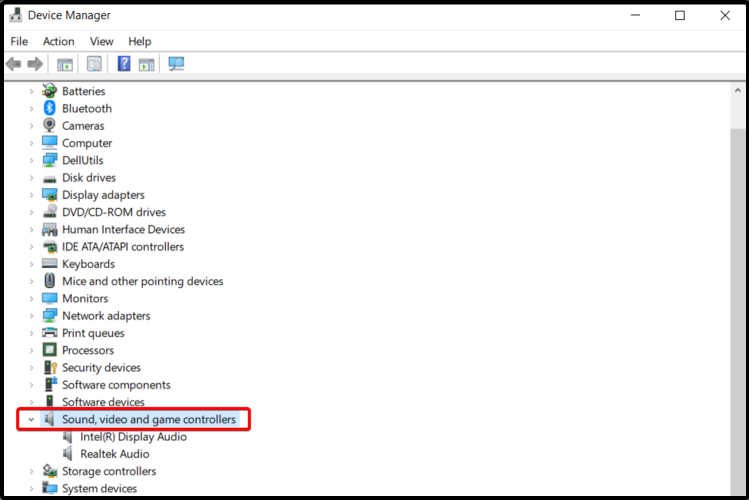 Now from the list that appeared, look for the needed sound device.
After that, click on the Update Driver option to update the video drivers.
Now select the option Search automatically for updated driver software.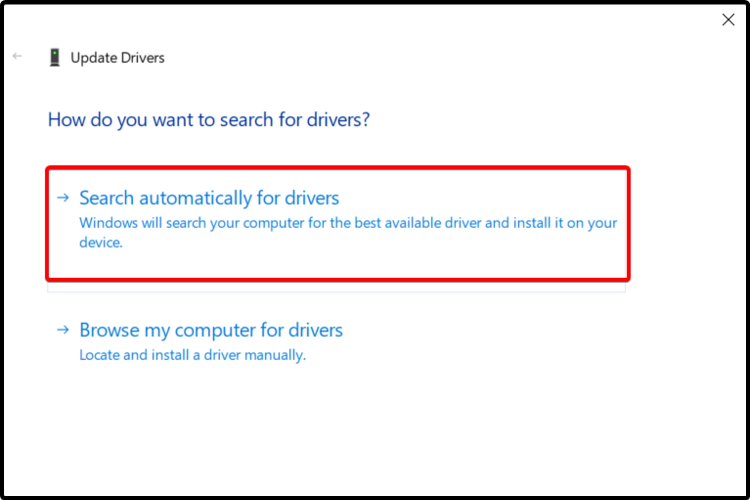 Windows will now automatically try to find the suitable drivers for your system and update it.
Lastly, restart your system and check for the problem persist or not.
Automatic Method
Sometimes Windows fails to find the compatible or suitable driver for your system. Then in that case you can go for the Driver Updater tool to update the drivers.
This is the easiest and most reliable way to update the drivers automatically on your system. Once installed, it starts scanning your system and updates the entire system drivers.
Solution 2: Update the OS version
In most instances, it has been found that updating the OS to the latest version actually fixes this problem. To update your system OS follow the guide below:
Go to Settings.
Look for the Update & Security option and tap on it.
Now select the option Windows Update on the left side, and then tap on Check for updates.
If any update is available tap on Update
Once the OS version is updated restart your system and check if the problem fixes or not.
Solution 3: Uninstall and Reinstall the Video Drivers
If updated drivers won't fix your problem then maybe the problem is with your video drivers. Many times when the video drivers are not installed properly or the installation process got interrupted somehow it starts causing various problems.  In this case, you need to uninstall the video drivers first and then re-install them to get past this issue.
To do so follow the steps below:
Open Device Manager by typing devmgmt.msc in the Run box and click twice on the video driver to open it.
Now, tap on Uninstall option under the Driver tab.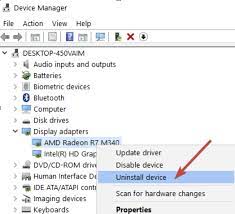 Once the driver is uninstalled, install the downloaded driver again.
Restart your system and Windows will install the updated drivers automatically.
Once done with the installation process check for the Rainbow Six Siege you are running an unsupported video driver fixed or not.
Solution 4: Turning off the Warning
If none of the above solutions works then simply turn off the warning with Shift + F2 to get past such a problem. This will force stop the game and then relaunch the game, checking whether or not the problem is solved.
Best Way to Optimize Your Game Performance on Windows PC
Many players encounter problems like game crashing, lagging, or stuttering while playing the game then optimize your gaming performance by running Game Booster.
This boosts the game by optimizing the system resources and offers better gameplay. Not only this, but it also fixes common game problems like lagging and low FPS issues.
To sum up
Above are some potential fixes that are covered for you to resolve unsupported video driver on Rainbow Six Siege in no time. However, if you still face the problem then it might due to your PC's internal issues. Therefore here it is suggested to scan your system with the most efficient PC Repair Tool.
This is an advanced repair tool that not only fixes errors but also optimizes your Windows PC performance like a new one thereby resolving various Windows errors.
I, hope you find the above solutions effective in solving the Rainbow Six Siege unsupported video driver problem thereby letting you play without any further interruptions.
In case you find any doubts or queries related to this particular article, you can get back to us on Twitter or Facebook page.
Always up to help others with their PC-related issues, Jack loves to write on subjects such as Windows 10, Xbox, and numerous technical things. In his free time, he loves to play with his dog "Bruno" and hang out with his friends.