A registry is the main database of the HP that stores all the information and play an important role in operating the system. It is the most important part and is necessary for the proper functioning of the program, utility, and process.
This registry file keeps a track of everything that is on your computer for its proper functioning of the program to work correctly on your HP computer. But even the registry files may get damaged and come across to corruption or simply gets overloaded with entries.
The main reason behind these registry files is an improper installation of applications, virus infection, corrupted entries of HP registry files and others.
If you are facing a registry issue in your HP computer or laptop then you can easily it with the solutions provided in this article.
So, what are you waiting for? Let's get started…
How to Repair HP Registry?
Before you go further towards the manual solutions to get HP registry repair, it is advised to try the Registry Cleaner.
Performing the registry entries manually can be risky, as a minor fault can lead your entire system to damaged. So instead of taking such risk let your registry fix with the Registry Repair Tool.
Or if you have technical knowledge about the registry entries then you can follow the manual solutions:
1: Perform a System Restore
Perform a system restore and take your computer back into the time when the registry entries and other programs worked properly.
To perform a system restore follow the steps given below:
First of all, save your files to another location
Click on the start button
Select All Programs> Accessories>System Tools>System Restore.
If you are using Windows 10 then follow the steps to perform system restore:
Click on Windows icon and type restore, click on create a restore point 
Click on the system protection tab under system properties
Click on system restore
A system restore Windows appear, click on Next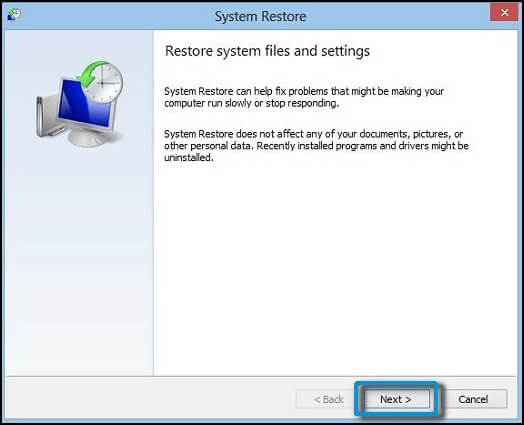 A confirmation Windows appear, click on Finish
Now the system restores starts. Do not interrupt in between or else it can cause more problems.
The system restore will take the computer to its previous point.
After performing the system restore check whether the HP registry fix or not.
2: Clean the Registry Entries
Whatever activity you do on your system such as app installation or the webpages that are visited, etc. are the footprints of registry entries. With times the registry entries batch up and cause registry error.
Cleaning these entries will fix registry errors. You can try using a registry cleaner, as performing it manually can be a bit risky.
 There are many tools such as CCleaner to clean the registry. This tool is easy to use, it not only cleans the registry but also back up the data automatically.
3: Run sfc Scan
Sometimes due to corruption in system files of Windows, there are chances that it can also corrupt the registry entries. To fix corrupt system files so that the HP registry repair, follow the steps given below:
Click on Windows Icon
Type cmd, right-click on it and select Run as admin
In the command window type sfc/scannow and press enter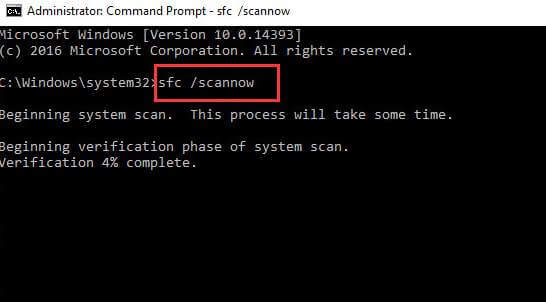 Wait while the scanning is under process. After completion of scanning see whether HP registry repair or not.
4: Run DISM Command
After running sfc scan if HP registry is still not fixed then you can try running DSIM service (Deployment Image Service and Management).
Follow the commands to so do:
Open the command prompt in administrator mode
Type in Dism /Online /Cleanup-Image /CheckHealth and hit Enter.
Wait for the process to complete and then restart your system
After performing DISM command look for registry fix in your HP.
5: Refresh your Windows System
If this method allows your HP system to get reset without troubling your files then it will completely refresh your Windows system problems and HP registry repair.
Follow the below-given steps:
Click on Windows icon
Go to settings> update & security
Select the Recovery option and click on Get started
Now click on Reset This PC section and select Keep my files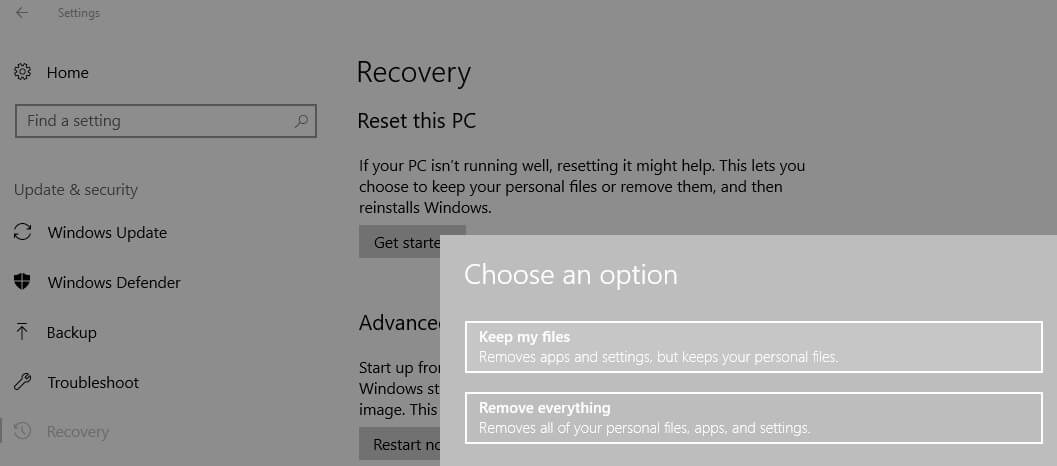 Follow the instructions displayed on the screen
Check whether this solution gets HP registry repair or not.
Tips to keep your Registry Data Safe
1: Backup Registry
Backing up your registry will further help you if any problem arises and you need to clear your registry, your data will be saved.
Click on the Start button
Type Regedit.exe and press Enter to open Registry Editor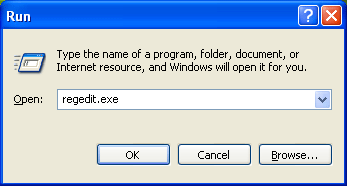 Click on the computer. This will ensure the entire backup of the registry before changing it
Click on File and then click on Export and select the location to back up your file and click on Save
Now that your data is back up you can easily find them whenever needed or during making any changes.
2: Create a Restore Point
It is important to create a restore point so that you can save your data for future use. If any problem occurs you can easily get your data before making any changes.
Follow the steps to create a restore point:
Click on Windows icon and type restore, click on create a restore point
Click on the system protection tab under system properties
Now, select your drive and click on configure
A System Protection for Local Disk Windows will appear
Click on Turn on system protection and click on OK
To create a restore point, follow the steps till system protection tab
Now click on create button
A box will appear where you have to type the name for the restore point and then click on create
A pop-up will appear stating the restore point was created successfully, click on close
Conclusion
As we all know that registry is important for HP computers and laptops so it is essential to clean registry and maintain them once or twice in a month.
This was all about HP registry repair. I have tried my knowledge best to provide you with solutions that will help your HP registry fix.
Hope this article helped you in solving your problem with HP registry.
Apart from this if you are having any sort of queries or questions related to the registry or this article then feel free to write us in the below comment section.
Always up to help others with their PC-related issues, Jack loves to write on subjects such as Windows 10, Xbox, and numerous technical things. In his free time, he loves to play with his dog "Bruno" and hang out with his friends.