Bass.dll file is responsible for audio and sound settings of the computer.
Many Windows users are facing bass dll error due to which they are unable to perform the task. If you are among those users and looking for workaround then you are at the right place.
Go through this article and get the solutions to fix bass.dll error in Windows 10 and continue your task. Also, get to know the reason that triggers this error.
What Are The Reasons Behind Getting Bass.dll?
Bass.dll error can be caused by anyone of the following reasons:
Registry settings of the computer may have changed.
The registry has been blocked and is unable to work properly.
DLL file has been damaged due to the attack of malware.
DLL file has been erased from the system.
This .dll file is generally affected by any Malware attack. Once your computer is infected by malware then it affects the entire computer. The malware may remove or damage the Bass.dll file.
We should be cautious while surfing the internet, one should always have an updated antivirus installed on their computer. To fix this problem follow the given steps. 
How To Fix Bass.dll Error In Windows 10
Here are some of the solutions that will work for you in solving the bass.dll error in Windows 10 in few clicks. Apply them carefully.
#Fix 1: Manually Register Bass.dll Using Microsoft Register Server
Sometimes Bass.dll file gets deleted due to an error by the user or by malicious software. In this case, one can make a new copy of Bass.dll and fix the error by saving it on the computer. One should follow the following steps:
Download Bass.dll fine from the Internet
The downloaded file should be placed to C:\Windows\System 32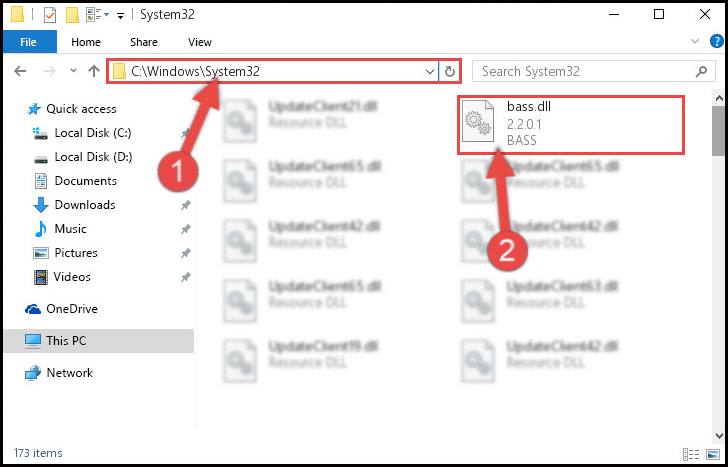 Select Run from the Start menu of the computer
In the Run dialog box, type "cmd" and click OK
A black screen would be displayed, and then type "REGSVR32Bass.dll" and press enter.
Now after this, hit the ENTER key and this will re-register your file
After this, simply close the command prompt window
Now just restart the program that is associated with Bass.dll error
After registering bass.dll file using Microsoft register server the error bass.dll not found error won't appear in Windows 10.
If the error of Bass.dll file still exists then it can be resolved by installing the Windows updates, this would recover the lost files. To update the Windows one has to follow the following steps.
Go to Start, then All Programs and select Windows update.
Select the "Check for Updates" to check if there are any appropriate updates available for the computer.
Then select Install updates.
Follow the instruction for the installation.
Now restart the computer.
#Fix 3: Remove or Restore Bass.dll from the Windows Recycle Bin
It is quite possible that Bass.dll might be deleted accidentally from your system. And for this reason, it is worth to check the Recycle Bin to see the Bass.dll file is there. To do so, you have to perform the following steps:
Double click the Recycle Bin option
Now, search for Bass.dll in the upper right-hand corner
If you find that Bass.dll file appears in the search result then simply select it and then move it to the following directory. Simply double-click the Recycle Bin icon.
Windows XP, Vista, 7, 8, 10 = C:\Windows\System32\
After you move the Bass.dll file, you can simply restart the computer.
#Fix 4: Utilize Windows System Restore to "Undo" Recent System Changes
Windows System Restore allows the users to "go back in time" with the system to help fix Bass.dll issue. This option will return to the system programs and files of the PC back to a time when everything was working perfectly fine.
This can possibly help you avoid hours of troubleshooting that are associated with DLL errors. However, in order to use System Restore, you can perform the following steps:
First of all, you need to click the Start button
Now in the search box, you need to type "System Restore" and then hit the ENTER key
Now click System Restore in the results and enter any administrator passwords
Now, you need to follow the steps in the Wizard to select a restore point
At last, Restore your computer
#Fix 5: Run Windows System File Checker ("sfc /scannow")
System File Checker is an important tool that is included with Windows. This option allows you to scan for file corruption and then restore the Windows system files like Bass.dll.
If System File Checker finds an issue with Bass.dll or another important system file then it will replace the files from DLL cache that are creating a problem. In order to run the system file checker, you have to perform the following steps:
First of all, you need to click the Start button
You need to then type "command" in the search box but do not hit Enter yet
While holding the CTRL+SHIFT keys on the keyboard and then hit the ENTER key
After that, you will be asked with a permission dialog box and then click Yes there
After this, a black box will open with a blinking dialog box
You need to then type there "sfc /scannow" and then hit the ENTER key
System file checker will then start scanning for Bass.dll and other system files issues
At last, try to follow the on-screen commands
#Fix 6: Rollback Drivers
Rolling back drivers to their previous version can help you get rid of bass.dll not found error in Windows. Follow the steps to do so:
Click on Windows icon
Type Device Manager and click on it.
Expand the category of the device that will be rolled back.
Right-click on the device, and select Properties.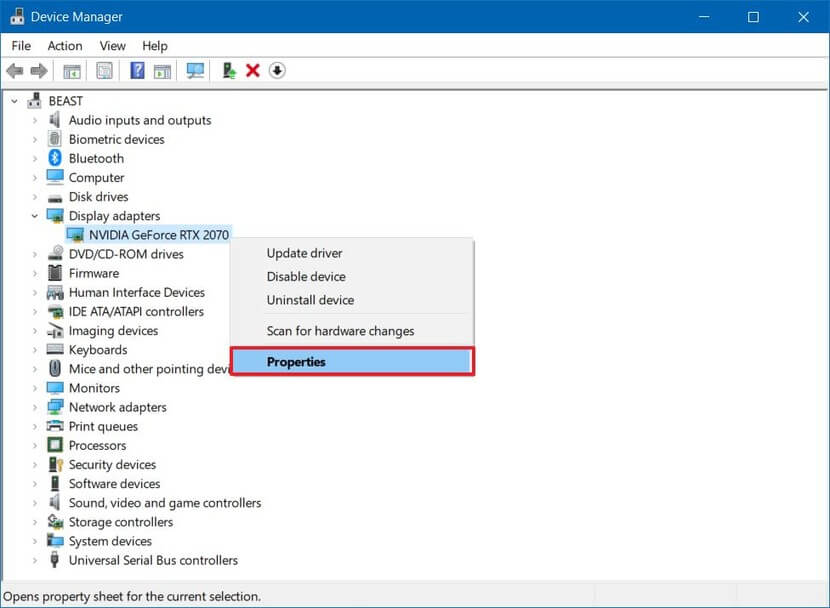 Click on Driver tab.
Click on Roll Back Driver button.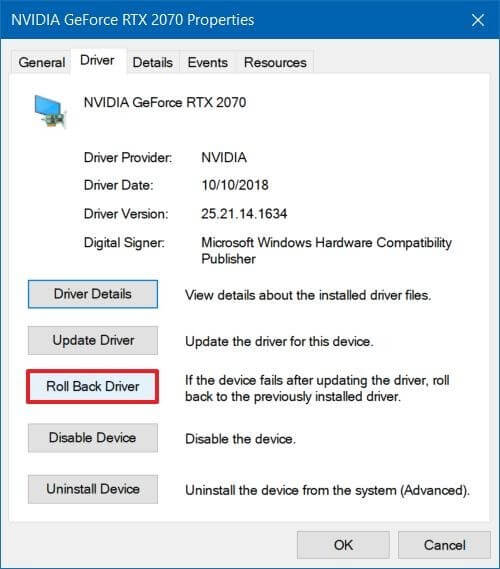 Select a reason why you're rolling back
Click on Yes button to confirm.
Once the steps are completed, the device will be uninstalled from Windows 10 and the previous driver will be restored.
#Fix 7: Virus Scan
Scan your Windows by turning on the Windows Defender, the inbuilt virus scan of Windows. Follow the steps to turn on Windows Defender:
Click on Windows icon
Go to settings
Click on update & security> Windows security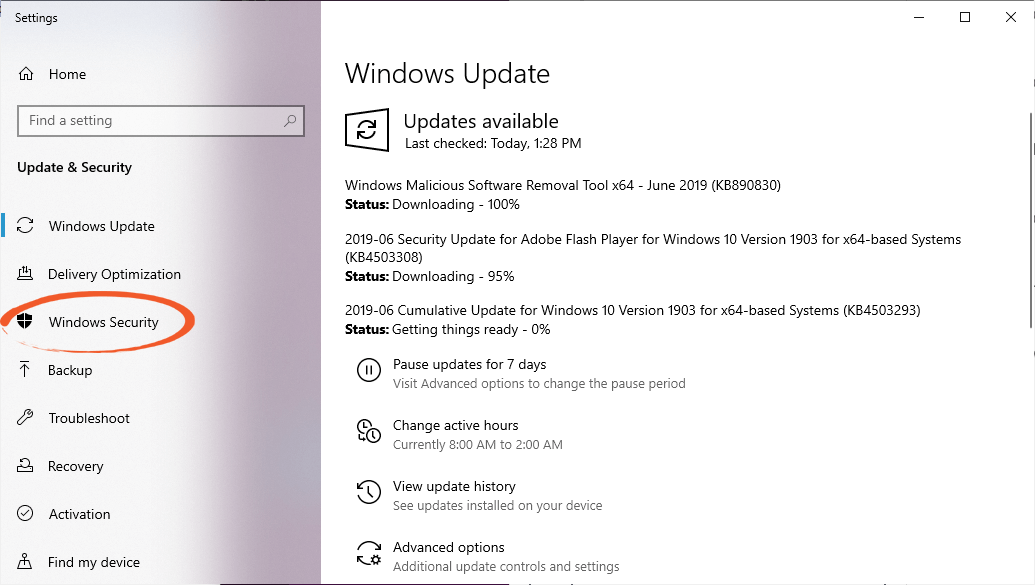 Click on virus & threat protection under Protection area
A list of security option will appear
Click on virus & threat protection
Under virus & threat protection settings, click on manage settings
Click on Real-time protection and turn it on
Once the Windows defender is turned on it will scan your system automatically for virus or any malware.
Apart form this, you can try running Spyhunter to remove virus from your system with ease.
Well, there are many other DLL solutions that can help to fix the Bass dll error, to know more visit this article- How to Fix DLL Errors?
Best & Easy Solution to Fix Bass.dll Error
The above stated manual solutions can be time taking and tricky if you don't have technical knowledge.
Therefore, to solve the bass dll error here is an easy solution for you, try the PC Repair Tool. this is an advanced tool that will solve all the errors such as DLL error, registry error, updated error, BSOD error, game error, and many others.
It also repairs corrupted, damaged or inaccessible files and enhances the performance of your PC making it work just like the new one.
Conclusion
So, these are the workaround that will help you in solving the bass.dll not found error in Windows.
Apply the solutions one after the other to overcome such error. If none of the above solutions fixed the error then, try the easy solution.
It is expected that you liked this article and it turns out to be useful for you in solving the dll error in Windows 10.
Always up to help others with their PC-related issues, Jack loves to write on subjects such as Windows 10, Xbox, and numerous technical things. In his free time, he loves to play with his dog "Bruno" and hang out with his friends.