Many Windows users are facing Unspecified Error 0x80004005 on their Windows 10 PC/laptop.
If you are also one of those users who are facing this error code 0x80004005 on Windows 10, then you are at the right place.
You just need to go through this article as I am going to share with you some ultimate solutions to fix error code 0x80004005 in Windows 10.
Error 0x80004005 is one of the most common errors that you may face in your Windows 10 PC/laptop. In Microsoft Error code 0x80004005 is defined as an Unspecified Error because it does not specify what the actual problem is.
While this error occurs, PC gets stuck, software and applications stop working, and systems get failed to boot properly. This error brings trouble and makes your work difficult as it may not allow you to access software, application, folders, and files.
You may face the 0x80004005 Error Code while accessing a shared folder or drivers, updating Windows, using Virtual Machine, extracting compressed files, etc.
Why 0x80004005 Error Occurs on Windows 10?
There can be several numbers of reasons behind the Unspecified Error 0x80004005 occurs on Windows 10. Here are some of the most common reasons behind this error:
Windows Update issues – This error can happen while updating Windows
Corrupted temporary files on Windows 10 PC/laptop – Corrupted files can also be one of the reasons for appearing 0x80004005 error
Low disk space
Activation issues – If your Windows 10 is not activated properly, then also you may encounter this error on your PC
Device Drivers problems
How Can I Fix Error Code 0x80004005 on Windows 10?
As we all know Unspecified Error 0x80004005 can occur in different scenarios, so I am going to give solutions to fix Windows Unspecified Error 0x80004005 for each case. Follow the solutions given below to fix error 0x80004005 on Windows 10 PC/laptop.
Scenario 1: Windows 10 Update Error 0x80004005
Many users encounter Unspecified Error 0x80004005 while updating Windows 10 PC/laptop. This error may cause by the failure of automatic Windows Update or when system files get corrupted while downloading by Windows Update.
To fix Windows Update error 0x80004005, follow the solutions given below:
Solution 1: Run Windows Update Troubleshooter
Windows Update Troubleshooter can fix error code 0x80004005 while updating Windows. To run the Windows Update Troubleshooter follow these steps:
Go to Settings
Click on Update & Security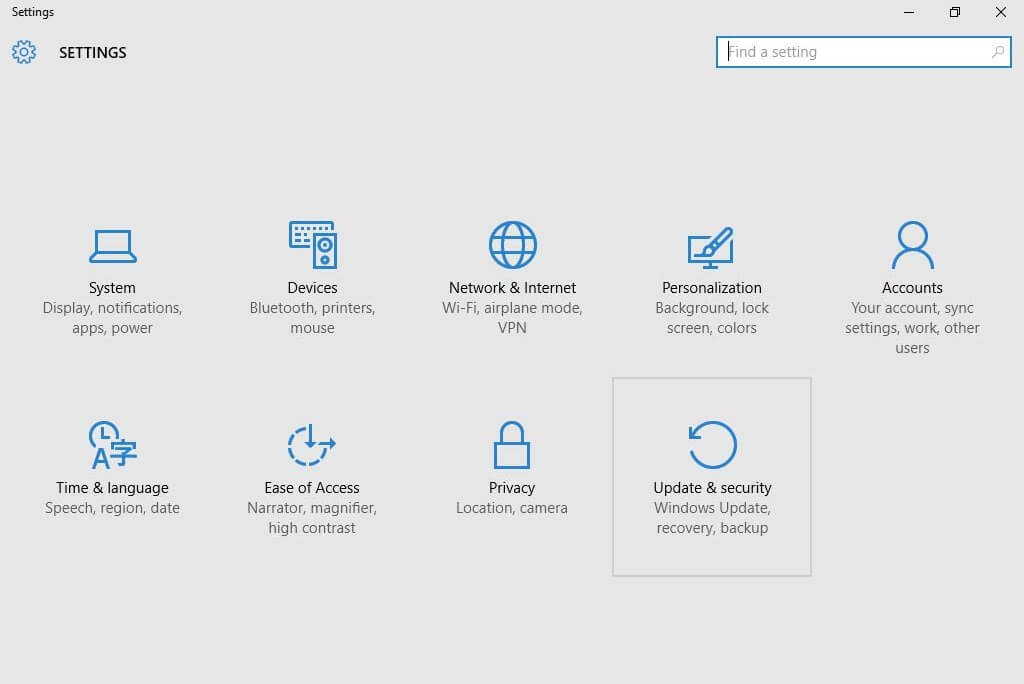 Select the Troubleshoot section
Click on Windows Update
Click on Run the troubleshooter button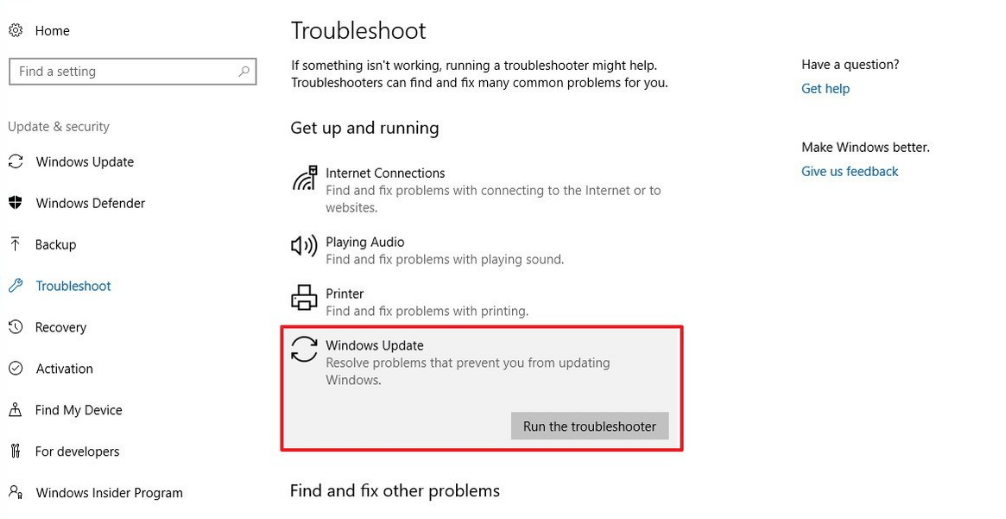 It will take a few minutes to detect the problem, so please wait
Now follow the on-screen instruction given by Troubleshooter, or click on View detailed information
Solution 2: Delete All Files from Windows Update Download Folder
If the Windows Update Troubleshooter doesn't fix the issue, then delete all the files from the Windows Update download folder. To do so follow these steps:
Open File Explorer
Go to C drive
Click on Windows
Click on SoftwareDistribution and then click on Download
Now select all files and delete them
Solution 3: Repair System Files Using SFC
Sometimes installation of Windows Update gets blocked, it can happen because of damaged or missing system files. To fix this issue, you can use the command line program SFC.
You can start the SFC by using following steps:
Type CMD in search box
Right-click on command prompt, then click on Run as administrator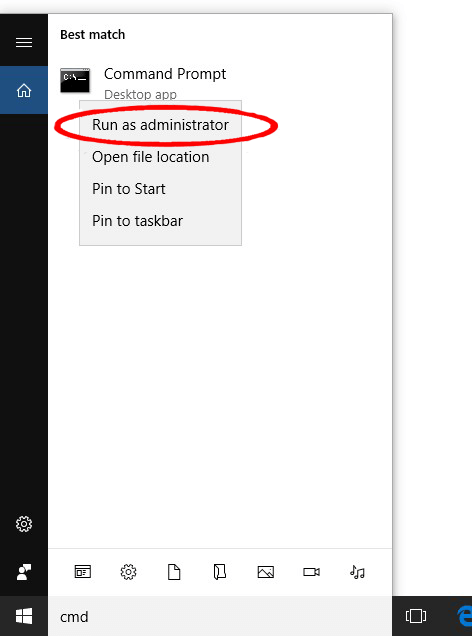 Now enter the command – sfc /scannow and then Enter key
Scenario 2:  Error Code 0X80004005 on Virtual Machine
Error code 0x80004005 can also occur on Virtual machines. This error occurs while you attempt to access the Virtual Machine. Usually registry key causes this issue. So, to fix error 0x80004005 on Virtual Machine you can follow the solution given below:
Solution: Delete Registry Key
To delete registry key follow these steps:
Press Win + R key together to open Run dialogue box
Type regedit and click on OK button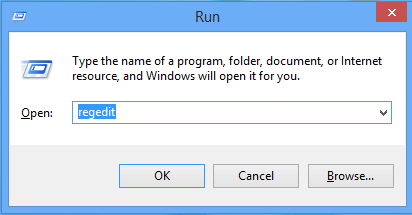 Now Registry Editor will get open, here search for the path given below: HKEY_LOCAL_MACHINE\ SOFTWARE\ Microsoft\ Windows NT\ CurrentVersion\ AppCompatFlags\ Layers
Follow the above path and check whether the key is present or not. If the key is present then delete it.
Deleting the registry key can fix error 0X80004005 in Windows 10 while using Virtual Machine.
Scenario 3: Error 0X80004005 Caused by Accessing the Shared Folder/Drivers
If you suspect error 0X80004005 while accessing shared folder/drivers or when you try to copy/move folders, then follow the solution mentioned below.
Solution: Modify Registry Value in Registry Editor
To modify registry value in Registry Editor, follow these steps:
Press Win + R key together to open Run window
Type regedit and click on OK button
Now got to the path given here:
HKLM\SOFTWARE\Microsoft\ Windows\ CurrentVersion\ Policies\ System
If you are using a 32-bit Windows system, then create a new DWORD value called LocalAccountTokenFilterPolicy or if you are using a 64-bit Windows system, then create a new QWORD value called LocalAccountTokenFilterPolicy.
In both cases set the value as 1
Click on OK
Now reboot your computer and check whether you can access the shared folder/drive or not.
Scenario 4: Error Code 0X80004005 in Microsoft Outlook
If you are encountering error code 0X80004005 on Outlook when you try to access emails, then it may happen due to two reasons – your antivirus is blocking from receiving mails or there is a problem with notification feature of Outlook.
You can fix 0X80004005 error on Microsoft Outlook by applying any of the two solutions mentioned below.
Solution 1: Disable Windows Defender and Antivirus
If you are experiencing the error 0X80004005 while sending or receiving emails on Microsoft Outlook then disabling the Microsoft Defender and disabling the antivirus on your PC can fix this issue.
To turn off the Windows Defender on your Windows 10 PC/laptop follow the given steps below:
Go to Start button
Click on Settings
Click on Update & Security option
Select Windows Defender
Click on Open Windows Defender Security Center button
Click on Virus & threat protection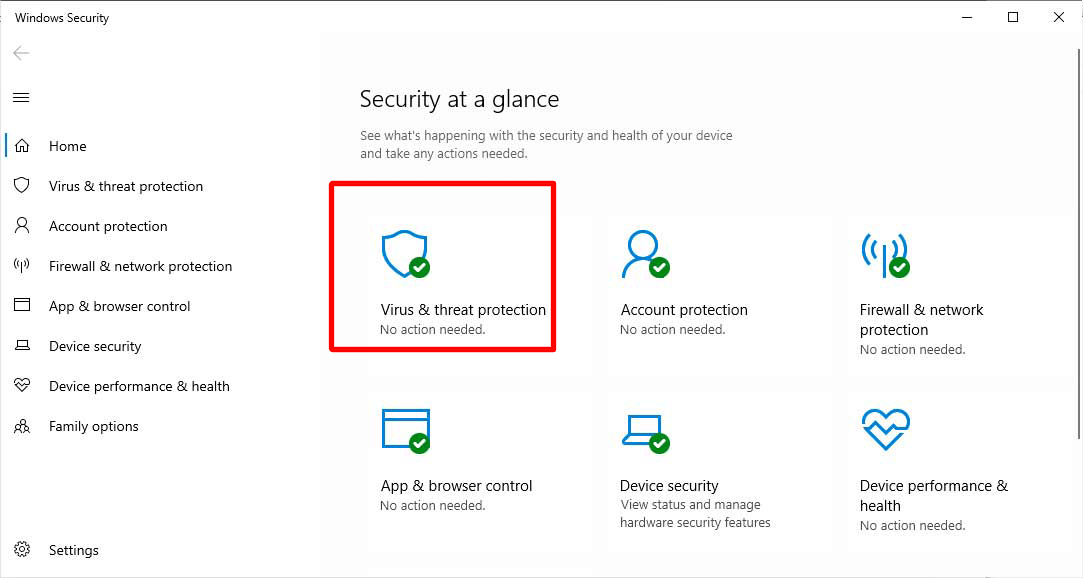 Now go to Virus & threat protection settings
Turn off the toggle button under Real-Time Protection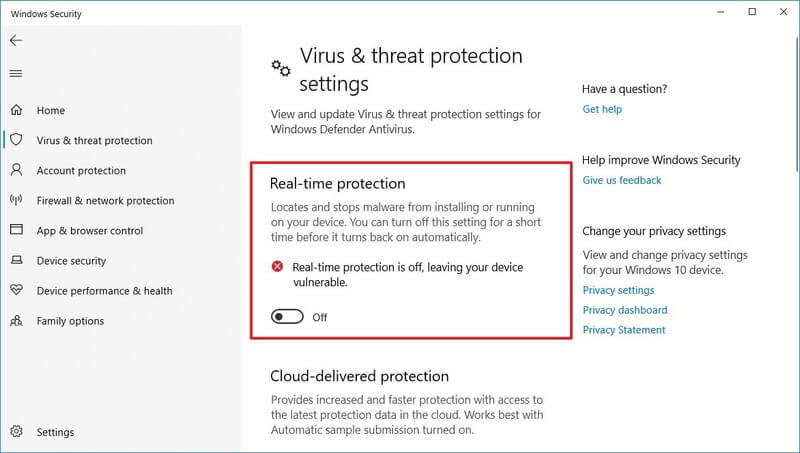 Now a pop-up will appear, which asks you if you want to allow this app to make changes to your device. Then Select OK.
Turn off the toggle button of Cloud-delivered protection and Automatic sample submissions options.
Solution 2: Disable the New-Mail Notification Feature in Microsoft Outlook
This error also occurs when you get new mails and Outlook attempts to send you a notification about new mail. By disabling the notification feature on Outlook can fix this issue.
Follow the given steps to disable the notification feature in Outlook:
Open your Outlook account on PC
Go to Tools menu
Click on Options
Choose the Preferences tab
Select Email options
Uncheck the "Display a notification message when new mail arrives" option
Click on OK button
Scenario 5: Getting Error 0X80004005 While Extracting Compressed Files
When you try to extract or open the compressed files, like .rar or .zip files, you may encounter the error code 0x80004005. This error may be associated with your file extractor software. To fix this issue try out any other unzip software. If this fix doesn't work for you, then try the solution mentioned below.
Solution: jscript.dll and vbscript.dll Re-registration
Re-registering two DLL files – jscript.dll and vbscript.dll can fix error 0x80004005 while extracting compressed files. To do so follow the given steps:
Press Win + R key together to open Run box.
Type cmd and press ctrl + shift + Enter key together, then click on Yes to open an elevated Command prompt
On Command prompt, type the given command and then press Enter: regsvr32 jscript.dll
Now again type the given command and press Enter: regsvr32 vbscript.dll
Now Restart your computer and check if you can extract the compressed file without encountering the 0x80004005 error.
Scenario 6: Windows 10 0x80004005 Error Caused by the Corrupted Temporary Files
Corrupted temporary files may also cause the error code 0x80004005 on Windows 10 PC. The simplest solution to fix this issue is to delete the temporary files by using the Disk Cleanup tool.
Solution: Use Disk Cleanup Tool to Delete Corrupted Temporary Files
Follow the steps given below to use the disk cleanup tool:
Go to Start button
Search for Disk Cleanup, and then click on Disk Cleanup
Now the Drive Selection box will appear, make sure the System drive, by default C, is selected under Drives option.
It will take some time to scan your PC and C drive, so please wait
Now select Temporary files and other files which you want to delete
Click on Clean up system files button
Best & Easy Way to Fix Error 0x80004005 on Windows 10 PC
If the above mentioned solutions didn't help you to fix error 0x80004005 on Windows 10 PC/laptop or if you don't want to fix this error manually, then there is an easy alternative solution for you.
Try the PC Repair Tool to fix 0x80004005 error on your Windows PC. This is an advanced tool with multiple features that scans your PC, detects errors and fixes it in just a few clicks.
PC Repair Tool can help you to fix the DLL errors, Registry corruption, repair system file corruption, update errors, BSOD, protect your PC from virus/ malware infection and many others.
It doesn't only fixes errors but also optimizes and enhances the performance of PC.
Conclusion
Windows 10 error 0x80004005 is definitely one of the most annoying errors you have ever faced on Windows 10 PC. It can occur anytime and can stop your software and applications work.
But, the solutions mentioned in this article will definitely be going to help you to fix error code 0x80004005 in Windows 10 PC. These fixes will help you to get rid of error 0x80004005 on your Windows 10 PC.
I hope you found this article helpful and now you can update your Windows, access folders/drivers, and can use software without any error or difficulty.
Hardeep has always been a Windows lover ever since she got her hands on her first Windows XP PC. She has always been enthusiastic about technological stuff, especially Artificial Intelligence (AI) computing. Before joining PC Error Fix, she worked as a freelancer and worked on numerous technical projects.