A lot of users reported that they are seeing a small yellow exclamation mark next to the PCI Encryption/decryption controller driver in the Device Manager.
Well, this clearly indicates that the PCI Encryption/decryption controller driver is either outdated or something went wrong with the driver.
Rated Excellent on

Trustpilot
Free Driver Updater
It is a free solution to all driver-related problems for Windows 11, 10, 8 & 7. And update entire system drivers automatically.

Download
PCI Encryption/decryption controller driver is a vital component that ensures smooth performance with the system. And the problem related to it is responsible for encrypting and decrypting both incoming and outgoing data.
And with this problem, users often face the system crashing more often.
So, in this article, we are here with the potential solutions to resolve the driver problem, but first, have a look at the common culprits responsible for the problem.
What Causes "PCI Encryption/Decryption Controller" Driver Issues?
PCI Encryption/ decryption controller driver issues are a problem, which is a consequence of the following problems,
Faulty or outdated Drivers: Hardware drivers are subject to be updated frequently. Backdated drives, especially the PCI drivers can slow down or lead to the error instantly. The best way to resolve this is to update the driver.
Outdated Chipset Drivers: Running the outdated or incompatible chipset drivers play a big role to trigger the error. Downloading and installing the latest chipset (applicable for Intel and AMD) devices can reduce the error appearances.
Outdated Windows Version: Windows Update is a vital component that ensures smooth usage of the Operating System. Therefore, out-of-date Windows can cripple the overall performance and gets incompatible with the PCI Encryption/decryption and cause issues.
How to Fix PCI Encryption/Decryption Controller Issues?
#1: Update the Driver via Device Manager
The small yellow exclamation mark clearly indicates that you are running outdated drivers and this is what causes the problem conflict with the drivers. So, the very first thing you need to do is update the drivers and check if the problem is resolved.
To update the driver follow the steps given:
Click on Start
Type Device Manager in the search box
Open the same and check the list on the Device Manager page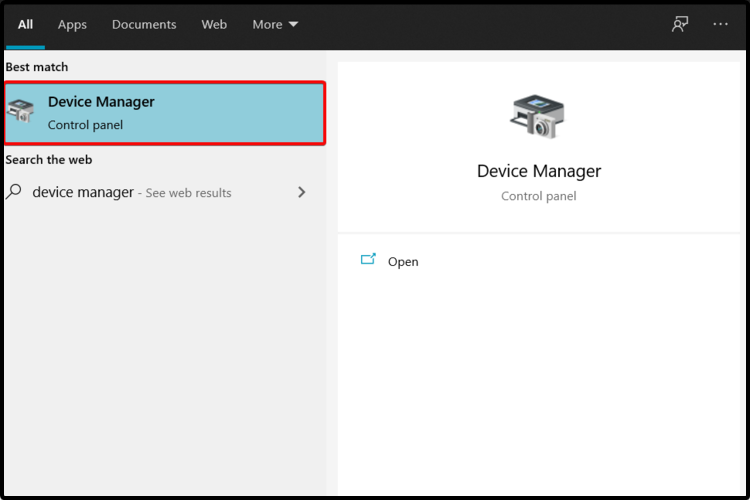 Check the Other devices (or Unknown devices) option and click on it
Check PCI Encryption/Decryption Controller
Right-click on it and tap on Update driver
Opt for Search automatically for updated driver software
Windows would directly download and install newer updates
Reboot your system to implement the newer changes to your system
However many times Windows system is unable to locate the updated driver, so, in this case, update the driver directly from the manufacturer's website.
#2: Download Updated Driver Directly from the Manufacturer:
PCI Encryption/Decryption controller is an inbuilt entity in the motherboard. Fixing the controller device problem requires acquiring the latest version of the chipset driver. Therefore, you need to know which chipset your system is running. These include,
These are the two renowned chipset providers and have a specific driver setting. In both these cases, the easiest tip would be to know the chipset model and the version upfront. So simply visit the official website, download the compatible chipset from the site, and double click on the downloaded file to install it on your Windows system.
#3: Update the Driver Automatically
Moreover, you can also update the PCI Encryption Decryption Controller Driver easily by using the automatic Driver Updater tool. This is an advanced tool, which allows you to update the driver without following any manual steps.
This just by scanning once updates the entire system drivers automatically.
#4: Updating Windows
If you are still unsuccessful in resolving PCI Encryption Decryption Controller missing Driver problem, then here it is suggested to update the Windows version. Running the outdated Windows system causes various incompatibility issues and stops the OS to function properly.
So, check if there is any latest update available and install them:
Click on Start and type Settings
Open the Settings app and visit the Update and Security segment
Click on Check for Updates and wait to see one
Click if you get an update and allow them to be installed
Once Windows is updated, restart your system
Now check if the PCI Encryption/Decryption Controller driver issue is resolved or not.
#5: Check for Hardware Issues
Checking hardware issues regarding any segment in the motherboard is necessary. The error might be a problem related to the motherboard. Make sure to have the motherboard working properly and showing no glimpse of problems.
#6: Malware Infection
Many times if your system is infected with the virus infection it is likely to cause various problems. Malware can cripple any performance with regard to both hardware and software performance. Therefore, it cannot be ruled out.
We recommend performing a deep scan (with your antivirus) and checking if you can locate any error. In any such case, quarantine the corrupted file and recheck with your system once more.
Best Way to Make Your Windows PC/Laptop Error-Free
If your Windows computer is running slow or showing various stubborn computer errors, then it is recommended to run the PC Repair Tool.
This is an all-in-one multi-functioning tool that just by scanning once detects and fixes various computer errors and issues.
With this, you can fix various errors like DLL repair, clean your registry entries, BSOD errors, protect your system from virus/malware infection, repair corrupted Windows system files, and much more.
This also tune-up, optimize, and enhance Windows PC performance.
Conclusion:
PCI Encryption/Decryption controller is a problem that has quite a few easy solutions on board. Use these solutions one by one and check if the problem is gone for good.
Hope the fixes given work for you to solve the PCI Encryption/Decryption Controller driver issues. 
If there is anything that I missed out on or have any suggestions then feel free to write to us and also don't forget to give a big thumbs up on Facebook and Twitter.
Good Luck..!
Hardeep has always been a Windows lover ever since she got her hands on her first Windows XP PC. She has always been enthusiastic about technological stuff, especially Artificial Intelligence (AI) computing. Before joining PC Error Fix, she worked as a freelancer and worked on numerous technical projects.