Hitman 2 is the latest release of the Hitman game series and is a big craze among gamers. But like its sequel 2016 Hitman, it is also having some bugs and errors.
So, in this article let's discover how to fix Hitman 2 errors and issues like Hitman 2 Crashing with Error Code: 0x80000003, Hitman 2 won't start on Windows 10, black screen, had stopped working and much more.
To fix Hitman 2 game errors, we recommend Advanced System Repair tool:
This software is your one stop solution to fix Windows errors, protect you from malware, clean junks and optimize your PC for maximum performance in 3 easy steps:
Download Advanced System Repair tool rated Excellent on Trustpilot.
Click Install & Scan Now to install & scan issues causing the PC problems.
Next, click on Click Here to Fix All Issues Now to fix, clean, protect and optimize your PC effectively.
Hitman 2 is a deadly action stealth video game that articulates Agent 47's assassination story is a different style than its predecessor and is released on Xbox One, PS4, and Microsoft Windows.
Therefore since after its release, the game received favourable reviews, but as said above there is some sort of issues that make the game unplayable.
So, stay tuned and read the article with apt attention and follow the fixes given as per your Hitman 2 issues or errors.
But first, like I always suggest, make sure your computer matches the required system requirements to run the game flawlessly.
HITMAN 2 SYSTEM REQUIREMENTS:
MINIMUM
CPU: Intel CPU Core i5-2500K 3.3GHz / AMD CPU Phenom II X4 940
CPU SPEED: Info
RAM: 8 GB
OS: OS 64-bit Windows 7 or better
VIDEO CARD: NVIDIA GeForce GTX 660 / Radeon HD 7870
PIXEL SHADER:0
VERTEX SHADER:0
FREE DISK SPACE: 60 GB
DEDICATED VIDEO RAM: 2048 MB
SCREEN RESOLUTION: 720p
RECOMMENDED
CPU: Intel CPU Core i7 4790 4 GHz
CPU SPEED: Info
RAM: 16 GB
OS: OS 64-bit Windows 7 / 64-bit Windows 8 (8.1) or Windows 10
VIDEO CARD: Nvidia GPU GeForce GTX 1070 / AMD GPU Radeon RX Vega 56 8GB
PIXEL SHADER: 5.1
VERTEX SHADER:1
FREE DISK SPACE: 60 GB
DEDICATED VIDEO RAM: 8192 MB
SCREEN RESOLUTION: 1080p
Well, if all looks fine then something else is causing problems so without wasting time move forward and fix it up.
How to Fix Hitman 2 Errors and Issues?
Error 1: Hitman 2 Crashing with Error Code 0x80000003
Many gamers confirmed Hitman 2 game randomly crashes after 5-10 minutes of gameplay, throws the error message: 0x80000003 "A Breakpoint has been reached"
Well, this is very irritating and many users confirmed, the Hitman 2 crashes for those gamers who are running old Nvidia drivers. So follow the solutions given to fix it.
Solutions: Check if you are running old Nvidia drivers like version 416.34 then make sure to update it to GeForce Hotfix Driver Version 436.51. This works for many users to fix Hitman 2 keeps crashing issue.
To update the drivers, try running the automatic Driver Easy tool just by scanning once to detect and update the entire outdated drivers in just a few clicks.
Well after updating the driver, follow the below-given steps:
Go to Start > Run > type in "Regedit" and navigate to:
"Computer\HKEY_LOCAL_MACHINE\SYSTEM\CurrentControlSet\Control\GraphicsDrivers"

Then create a key type "DWORD (32-bit) for a 32-bit system. Or a "QWORD (64-bit) for a 64-bit system.
And name it "TdrDelay" with the value of '10′ as "Decimal value".
Next, restart your computer and launch the game
It is estimated now the Hitman 2 keeps crashing issue is resolved but if not then try the below-given steps:
Try disabling V-sync.
Try changing the Exclusive Fullscreen to Fullscreen, or vice versa.
Disable the GeForce Experience overlay
Error 2: Hitman 2 Crashes on Startup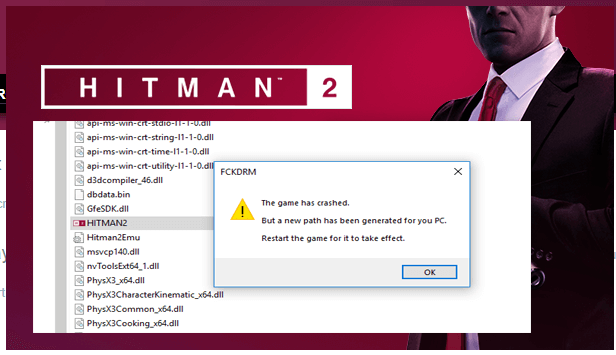 Some gamers complained about the game crashes on startup and they are unable to play the game. Well to fix Hitman 2 crash on launch problem try the below-given solutions.
Solutions: The Hitman 2 crashes on startup is another issue that the majority of gamers are encountering. However, there are fixes that help you to get rid of the Hitman 2 bug.
Try to turn off the third-party monitoring software such as MSI Afterburner
Also, check if you have overclocked the GPU then revert the GPU clocks to their base clocks.
Despite this, it might happen the crash on startup is caused due to the third-party antivirus installed on your computer. Or the Windows firewall is blocking the game
Try to make an exception for Hitman 2.exe in Windows Defender or antivirus. Follow the steps to allow Hitman 2 through Windows Defender Firewall.
Press the Windows key > open Control Panel > search Windows Firewall and Defender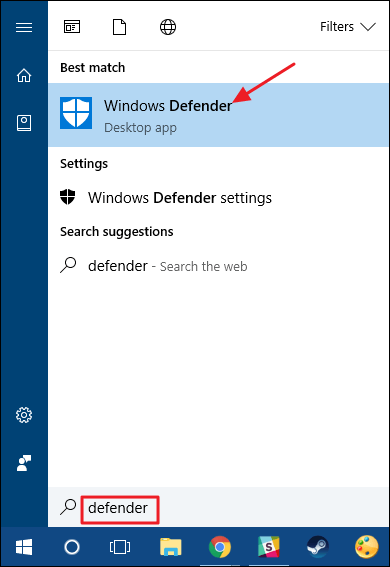 Now open Windows Defender Firewall
And Click on Allow an app or feature through the Windows Firewall option
You can see the list of entire installed apps start appearing > locate Hitman 2
Then choose the main executable > click OK
Now try to start the game, hope the Hitman 2 crashes on startup issue is fixed.
Error 3: Hitman 2 Won't Start Windows 10
Well, another most frustrating error reported by the gamers is Hitman 2 Won't Start Windows 10. And the Hitman 2 won't start is not limited to Windows gamers, the Xbox One and PS4 users are also complaining about the issue.
Fortunately, there are fixes that you can try to fix Hitman 2 Won't Start Windows 10 issue.
Solutions: There are a number of solutions that you need to try one by one and resolving the Hitman 2 won't start a problem.
1: Verify the Integrity of Game Files: Follow the steps to do so:
Right-click the Hitman 2 game > choose Properties
Now click Local Files Tab > locate the option verify the integrity game cache > click on it.
And check if the Hitman 2 won't start issue is resolved or not. If not then make sure your system meets the system requirements needed to run the game smoothly.
Also, check you are running the updated DirectX and graphics card drivers.
2: Run Hitman 2 as an Administrator
Running the Hitman 2 as an admin works for many gamers to fix Hitman 2 Won't Start Windows 10. So try the steps given below to do so.
First, go to the Hitman 2 folder default location

C:\Program Files (x86)\Steam\steamapps\common\Hitmam 2
Please Note: "C" is the letter to the system's hard drive partition where Windows is installed.
Now right-click on the Hitman 2 EXE file > and click on Properties
Then go to the Compatibility tab > and tick mark the box located beside Run this program as an administrator option for enabling it.
Try to run Hitman 2 and it is expected now the Hitman 2 Won't Start Windows 10 issue is resolved.
Error 4: Hitman 2 Black Screen Fix
As per the gamers when they start the Hitman 2 game they see a black screen however the music plays in the background.
Whereas some gamers reported the game crashes with the black screen. Moreover, the good news is that there are fixes that work your Hitman 2 black screen problem while running the game.
Solutions: Well there are a number of solutions that you need to try to get rid of the Hitman 2 black screen problem.
But first check if the GPU drivers are outdated then update them, also if you have overclocked your GPU then revert it to default settings. Check if the Hitman 2 black screen issue is resolved, or head to the below-given solutions.
Make sure to follow them wisely:
1: Check the Game Resolution
Check if the game resolution is higher than the monitor's resolution, then this is what causes the black screen error.
So after starting the game if the black screen appears then hit the Alt+ Enter key and the game gets into the Windowed mode, you can now see the game start displaying.
Next, go to the video settings and change the monitor's resolution to native resolution and this allows you to play the game Hitman 2 in fullscreen mode.
2: Check HDR
Many Hitman 2 players confirmed their HDR is broken and they play the game with HDR enabled then which leads to a black screen.
So, try to disable the HDR and if you are not able then hit "Alt+Enter" and the game will go into Windowed mode and as a result, HDR will be disabled.
Go to settings > turn OFF HDR, moreover, you can also disable the HDR from Windows.
Well after disabling the HDR try to run the game and check if the Hitman 2 black screen is fixed or not. If not then head to the next solution.
3: Switch to Internal Sound Card
Well, the external sound card is also a reason that turns the screen to black, so in this case, start the game with an internal Sound card and set it to default and as the black screen appears > press Alt+ Tab > change the audio output to external Sound Card.
Now the Hitman 2 game starts running without a black screen.
Error 5: Hitman 2 Has Stopped Working
For some players, the Hitman 2 stopped working during the gameplay. Well, this issue is limited to the players with the AMD Phenom II processor.
Well, this issue is not yet resolved by the developers, so here try to play the game without the AMD Phenom II processor, or you can upgrade your CPU.
Moreover, due to the lack of SSE4 instructions the game won't support the AMD Phenom II, so install the Intel Software Development Emulator and this will emulate the missing Instruction set and allow you to play the Hitman 2.
And it is expected now the Hitman 2 game start working.
Error 6: Hitman 2 Mission Not Loading
This is one of the most irritating Hitman 2 bugs encountered by the gamers. As the players when they try to start the mission or another missing, the error message appears "Error starting contract".
Or for some gamers, the Hitman 2 is stuck on the "saving" icon and won't load any missions. Also, the game gets stuck on the loadout mission screen and unable to do anything not even click on anything.
Solutions: There is no official fix yet released by the game developers, however, according to the users delete all the saved works from them.
But if this won't work for you then the best option is to reinstall the game. First, delete the game completely then restart your computer, and after that install it again.
It is estimated this works for you to fix Hitman 2 mission not loading problem.
Error 7: Hitman 2 Freezing, Low FPS, Stuttering Fix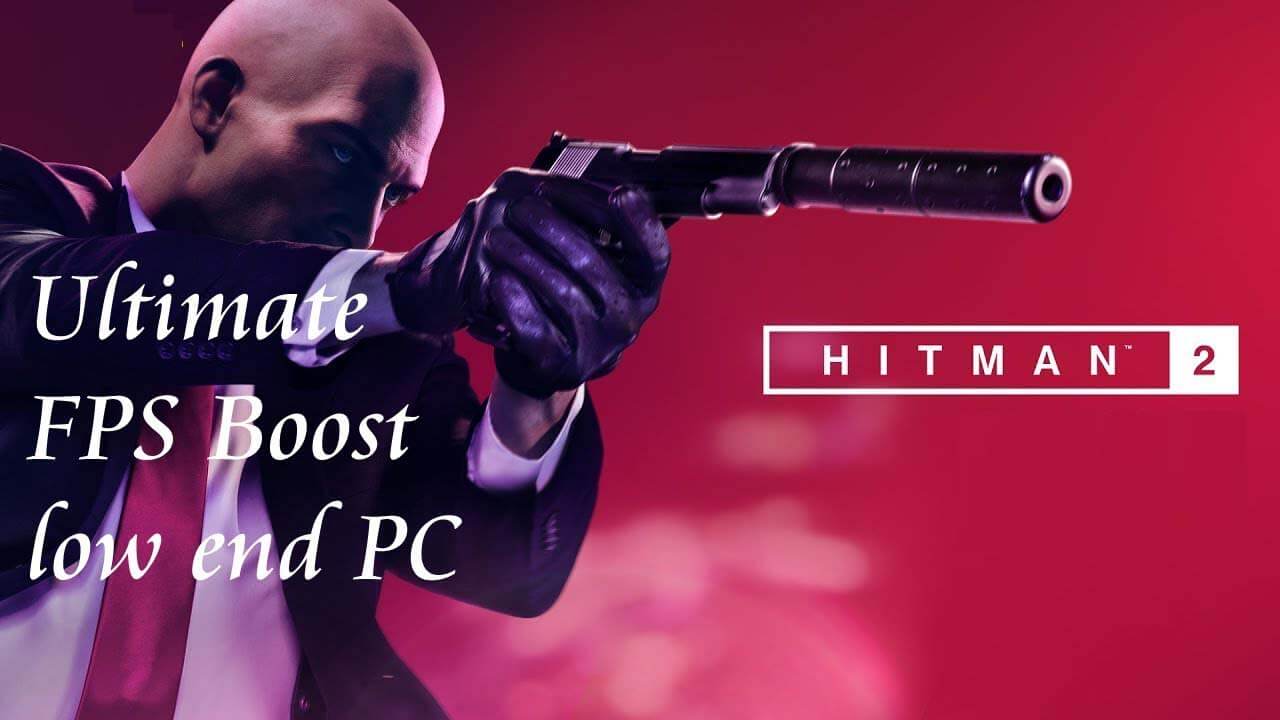 Well, some the Hitman 2 gamers are facing the low FPS, stuttering, and freezing issues while playing the game.
These are some of the minor bugs that are mostly seen with various PC games and so do the Hitman 2 gamers who also experienced this during the gameplay.
So below follow the solutions given one by one.
Solutions:  The most common reason for the stuttering and low FPS issue is the memory leak or you are not having sufficient hardware. Make sure your RAM is at least 16 GB.
Moreover, press Windows key + R > in the Run Box > type Regedit > hit Enter
Now a new window will open and move to

HKEY_LOCAL_MACHINE/SYSTEM/CurrentControlSet/Control/SessionManager/Memory Managment.
Then click on the ClearPageAtShutDown > set the value to 1.
And restart your PC
It is estimated now the stuttering issue is resolved. Despite this, also make sure no process is running is the background or using too much memory, of the CPU, HDD, and GPU
The other thing that you need to try to boost the Hitman 2 performance and FPS, is to get GTX 10 series GPU and open Nvidia Control Panel > choose "Manage 3D Settings" > choose "Program Settings".
And from the drop-down menu select Hitman 2 and in the options locate the V-sync. Then select V-sync to "Fast".
This provides you with better FPS boost and performance as well.
It is expected the above solutions helped you in fixing the low FPS and lagging issue in the Hitman 2  game. But if you still face the issue then you can try Game Booster to fix FPS and performance issues.
It boosts the game
Optimize the game performance
Gets a better FPS rate
Make the game smooth for responsive play
Wrapping Things Up:
Well, Hitman 2 is a heart-throbbing deadly full of weapons, travelling video game. But there are minor issues and errors that make the game unplayable.
So, today in this guide I tried to pick up some of the most irritating Hitman 2 bugs and ways to fix them effectively.
Read the article to know how to fix various Hitman 2 errors and issues and start playing the game without any interruption.
But, if any Hitman 2 issue or errors is not yet fixed then try running the PC Repair Tool. As sometimes due to the PC's internal issues you start facing errors in running or playing the game.
It is expected the article works for you and now you are able to enjoy the Hitman 2 game on your Windows operating system
We love hearing from you, so shot us your comments or queries, on our social media handles – Facebook or Twitter.
Good Luck..!
Hardeep has always been a Windows lover ever since she got her hands on her first Windows XP PC. She has always been enthusiastic about technological stuff, especially Artificial Intelligence (AI) computing. Before joining PC Error Fix, she worked as a freelancer and worked on numerous technical projects.