Elden Ring is undoubtedly one of the best action role-playing games immensely popular among gamers. But despite its popularity, gamers report various bugs with the game, such as Elden Ring got stuck in the Steam Must Restart error or the invisible enemies bug.
The Elden Ring white screen crash is another irritating problem reported by gamers for a long time. So, in this article, we are talking about this irritating problem, so below, find out the complete workarounds to fix ELDEN RING White Screen Crash on PC problem.
To optimize Windows PC Performance, we recommend Advanced System Repair tool:
This software is your one stop solution to fix Windows errors, protect you from malware, clean junks and optimize your PC for maximum performance in 3 easy steps:
Download Advanced System Repair tool rated Excellent on Trustpilot.
Click Install & Scan Now to install & scan issues causing the PC problems.
Next, click on Click Here to Fix All Issues Now to fix, clean, protect and optimize your PC effectively.
But before starting with the solutions,, let's look at the common culprits causing the problem.
What Causes Elden Ring White Screen Crash Problem?
Elden Ring white screen crash on startup occurs due to multiple reasons. Right from bugs to in-game glitches, the reasons vary. Here are those as follows,
GPU Problems: If your GPU is not updated for a while, there is a good chance of experiencing a crash problem when launching the game.
Corrupted game files: Sometimes, the game files get corrupted or missing, and this is a good reason to cause the Elden Ring white screen crash problem.
Outdated Game version: If the game you are running is outdated or you haven't installed the latest version, you will likely face problems like the one in question.
So these are some of the common culprits causing the white screen crash problem with the Elden Ring; now follow the below-given fixes to solve the problem and start playing the game.
How to Fix Elden Ring White Screen Crash Problem?
Fix 1 – Restart your PC
Keeping the first fix essential would help you move away from additional bigger steps. If there are temporary glitches or bugs in the game, a simple reboot will ensure to fix ELDEN RING White Screen Crash on PC easily.
Check the next fix if you still see the problem persisting even after rebooting.
Fix 2 – Mark High-Performance Mode for Elden Ring
This has other benefits for Elden Ring in a build to improve the game performance. The high-performance change eliminates the chances of a White screen crash on startup. Here are the steps you need to follow,
Tap on Windows and type Settings
Press Enter to visit the page and choose System
Visit the Display option and choose Graphics Settings from the adjacent pane
Tap on Browse to open File Explorer and find the game location on your System.
Choose the .exe file of the game and tap on Add
As you add the file, tap on Options
Choose High Performance
In the end, tap on Save to save the changes
Fix 3 – Updating GPU
Many games require updated graphics cards to run smoothly, and if your graphics card driver is outdated, you are more likely to encounter Elden Ring white screen crash problem.
Your PC graphics card requires periodic updating, and this ensures to keep the entire graphics driver is up to date. If you haven't updated your graphics driver, this also contributes to why Elden Ring crashes. Check the ways, including,
Tap on Windows Icon and in the search box
Type Device Manager and hit Enter
Double-click on the Display adapters tab and expand it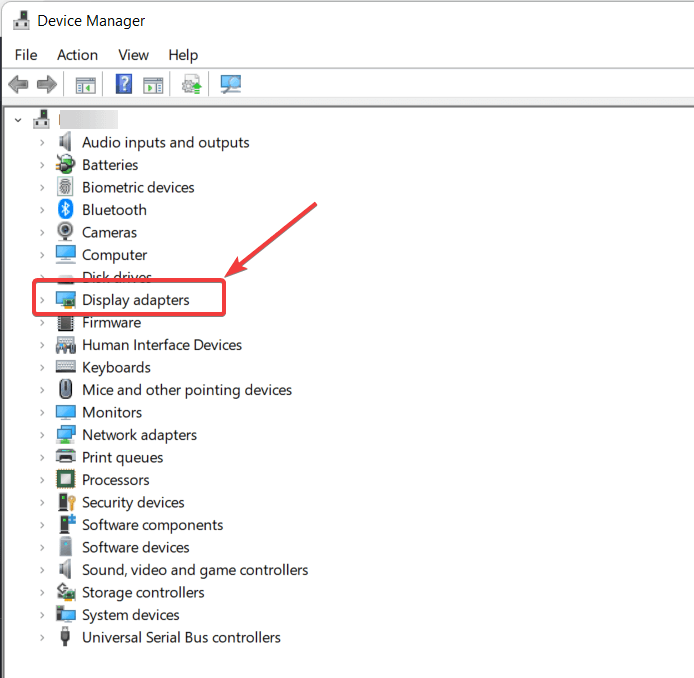 Right-click on the graphics card name
Choose Update driver and click on Search automatically for updated drivers
Check if there is any Update. If yes, then click on it and allow the System to install the same
Restart your system once the update is finished
Moreover, many times Windows fails to update the driver as they are unable to find the updated driver, so here it is suggested to go for the automatic Driver Easy. This is an updated driver that, just by scanning once, detects and updates the entire system drivers.
Fix 4 – Monitor NVIDIA Control Panel & Add Changes
The NVIDIA control panel settings are crucial in altering the performance of Elden Ring and other games on the System. Tweaking the NVIDIA Control Panel settings ensures there are no performance issues with the game.
Here are the steps to do it:
Tap on Windows Icon, and in the search box and type NVIDIA Control Panel and Open it from the list of results that appears.
Tap on Manage 3D Settings from the left pane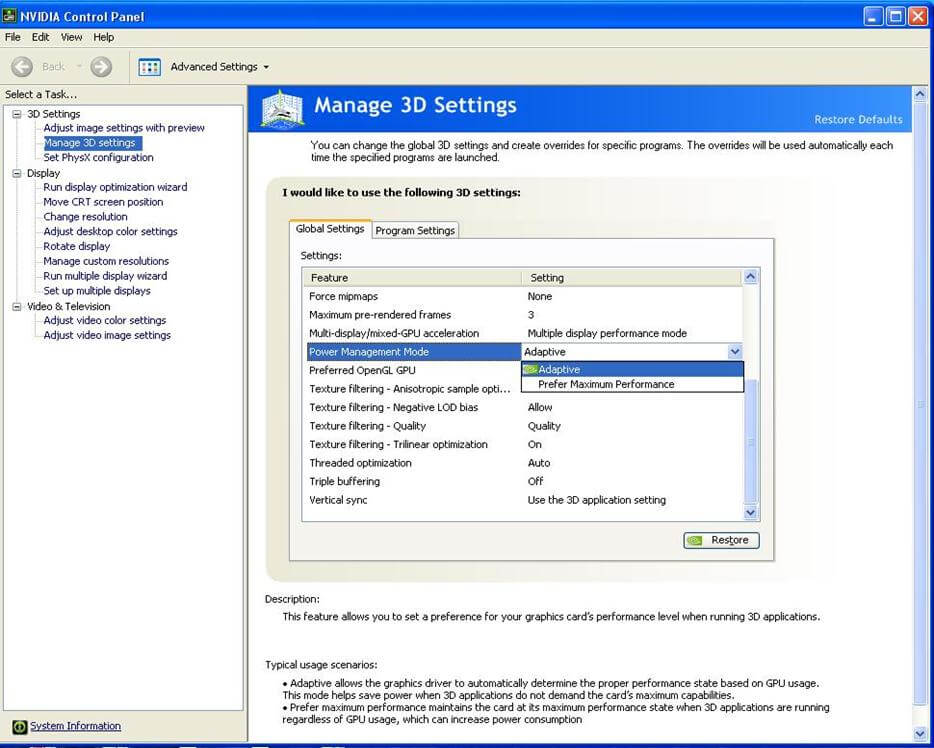 Visit the Program Settings from the right pane
Click on Add, search and add Elden Ring out from the list of games and applications.
Now click on Add Selected Program and include the game on the list
Close the Control Panel window and restart your System
Check if the problem is still in existence or not
Fix 5 – Verifying Integrity of Game Files
In some cases, the game's files get corrupted or missing while installing and start causing issues when running the game, so if you are still facing problems, then it is suggested to verify the game files' integrity. This feature is available on steam and would help you remove or resolve missing game files which cause the error.
Here is how you check the integrity,
Tap on the Windows icon
Type Steam and Enter into Steam Client
And tap on Library on the top-left corner of the page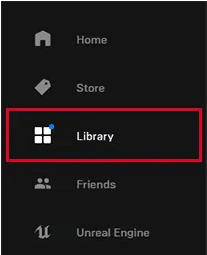 Find and right-click on Elden Ring
Choose Properties option
Go to the Local Files tab and check the Verify Integrity of Game Files option
Allow Steam to scan the missing files and even repair the corrupted files
Restart the game to see if the error is still persistent
Fix 6 – Update the Game
Sometimes, the game file itself is the culprit. In-game files require updates. When these updates are missing for a long time, this leads to errors. In this case, one can see the White Screen Bug on Elden ring. To counter the issue, here is how you update the game,
Tap and open Steam Client
Visit the Library segment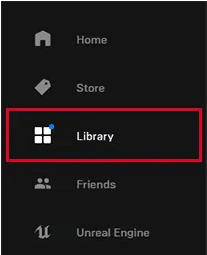 Right-click on Elden Ring and choose Properties
Visit the Updates segment
Choose Always keep this game updated under the Automatic Updates section
If any Updates are available, Steam would download them by itself
Restart the System once all Updates are finished
Now launch the game and check if the problem persists
Fix 7 – Close all Unnecessary Tasks in the Background
When there is a cluster of processes running in the background unnecessarily, this would impact your PC performance and slow down. In return, this triggers Elden Ring white screen crash. Thus, we recommend closing all those unnecessary processes working in the background. Here are the tips,
Tap on Start
Type Task Manager and tap on Search
Click on the Processes tab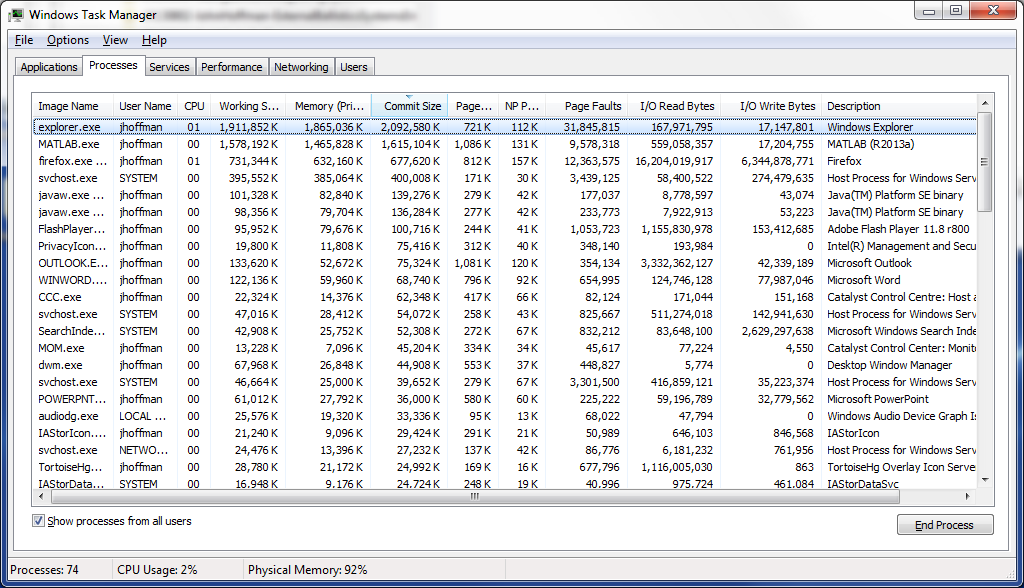 Right-click on the entire unnecessary app running in the background while gaming. Choose one by one and click on End Task to finish the task
Restart Elden Ring game and it is estimated now the white screen crash problem is resolved.
Best Way to Optimize Your Game Performance on Windows PC
The majority of players face issues like game crashing, lagging, or stuttering while playing the game if such is your condition then optimise your gaming performance by running Game Booster.
This boosts the game by optimizing the system resources and offers better gameplay. Not only this, but it also fixes common game problems like lagging and low FPS issues.
Final Words:
Elden Ring white screen crash is a common problem that is resolved in a couple of steps. Follow these tips one by one and we hope to have solved the problem without much headache.
Hope the article works for you, but if in case still facing the problem. Sometimes it happens that because of PC issues, players encounter various errors when playing or launching the game; in this case, try running PC Repair Tool to fix various PC internal problems that might be causing game errors. Scan your system completely to fix various Windows PC-related issues and errors and enhance the performance of your old computer.
Hope that the above solutions helped you fix all your errors and make your gameplay as fun as before.
It is expected that you liked this article and helped you solve all your queries. If in case you have any queries or doubts regarding this article feels free to get back to us on our Facebook page.
Good Luck..!
Hardeep has always been a Windows lover ever since she got her hands on her first Windows XP PC. She has always been enthusiastic about technological stuff, especially Artificial Intelligence (AI) computing. Before joining PC Error Fix, she worked as a freelancer and worked on numerous technical projects.