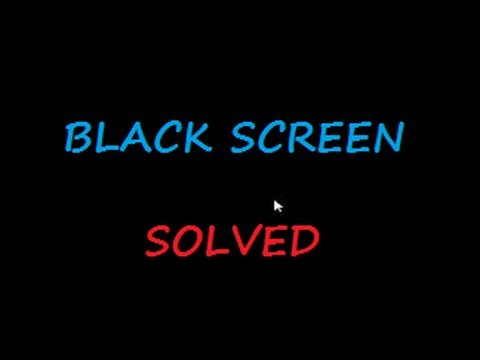 Well nowadays everyone has laptops and tablets which are mostly of windows 8.1 and many users suggest windows 8.1 as the operating system.
But, Windows 8.1 users are facing a Black Screen with Cursor after upgrading from window 7 or 8 to Windows 8.1
During this problem, you will find that your screen has become black in color and you can only find your mouse working – your cursor is moving around the screen. Well, this can happen anytime with your laptop or tablets.
Is Your PC Running Slow & Needs Optimization?
Don't Miss The BEST TOOL To FIX PC Errors & Issues
If you are suffering from Windows 8.1 black screen issue and want to overcome from this situation then don't worry, as this post will help you to solve Windows 8.1 black screen with moving cursor, read the solution below and apply them carefully.
How To Fix Black Screen With Moving Cursor In Windows 8.1?
Solution 1:
Step 1: First thing you need to do is press [Ctrl+Alt+Del] to open 'task manager'.
Step 2: Choose 'file' option and then click on 'new task'.
Step 3: Next you just have to type 'msconfig' and then select 'OK'to open system configuration.
Step 4: Search for 'tools' tab and then select 'Restore Reset to Earlier Date' and you just have to choose the earliest date which will be available there and then you have to click 'OK'
Solution 2:
Step 1: You have to search for the power icon from the black screen and as you will find it then you have to click on 'Restart'.
Step 2: Keep pressing the shift key until and unless the menu appears.
Step 3: In last step you have to go for 'Troubleshoot' and then simply reset your PC.
If you can't find any help from this solution .Then it may be because of graphics drivers. Actually when you update your window it does not work with the old Intel graphics driver that's why you face blank screen problem after upgrading to windows 8.1. So you can try these solutions for your system.
First thing you need to do is Restart your PC and go into safe mode (keep pressing F8 key to enter in safe-mode). Or follow the below given steps to Enter in Safe Mode
How to enter in safe mode:-
i) Press F8 or a specific key according to your system
ii) Click on "advance repair option" & then Click "Troubleshoot"
iii) Now in Advance Option under troubleshoot & click Restart (select window startup settings)
Safe mode works absolutely fine. Now disable Intel graphics driver from devices manger at last restart system so that your systems works in a normal mode
On "My Computer" icon you have to right click so that you can select properties which will lead you to device manager.
Also Read: How to boot Windows 10 into Safe Mode
Run the System File Checker
Open the command prompt with admin permission. In order to do this, press the Windows key + X and select Command Prompt (Admin).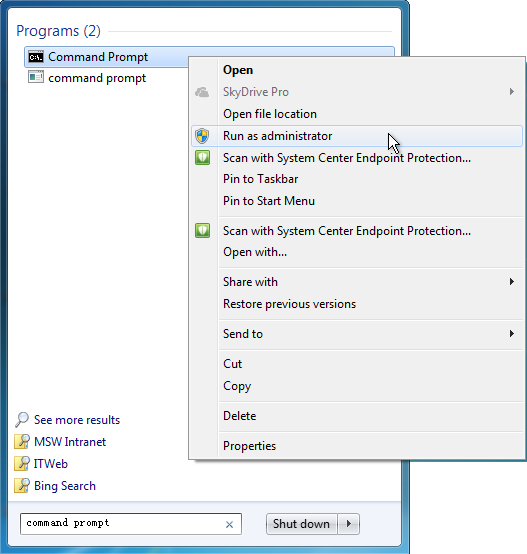 Now, the command prompt is opened and you need to run SFC command. To do this, you need to type sfc /scannow in the Command Prompt window and press ENTER key to execute this command.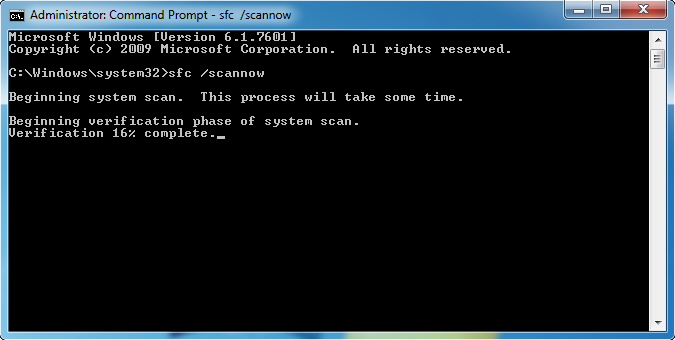 This command will take time to scan the entire system files and fix the damaged system files.
After the completion of the SFC command, restart your system and check for the error message.
Lastly, you can download updated drivers for windows 8.1
After following these steps your laptops or tablets will surely work in normal mode. But even if after following these steps your system is not working in normal mode and its still shows black screen with cursor.
Then may be there can be problem with your pc registry. Well for that you to take help of pc repair tool software. This software will help to fix any error or issue related to your pc registry.
Follow 3 Simple Steps to Repair PC Instantly!
Step 1 – Download & Install PC Repair Tool.
Step 2 – Click "Scan" button to diagnose the PC.
Step 3 – Click "Fix Errors" to the fix the issues and you are done.
(Note: This powerful tool can increase your performance by 97%)