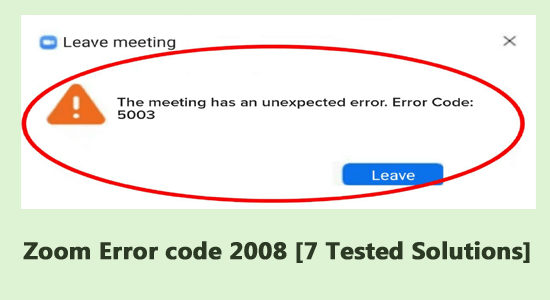 Many users reported that they are seeing "The Meeting has an Unexpected Error: Error code: 2008" while launching the Zoom webinars.
This is such a recurring issue faced by a lot of users over a long time. Basically, the problem is related to the camera and occurs due to malfunctioning while zooming in or out.
If you are frustrated with this error code, then this guide will help you resolve it very easily. But, before getting through the solutions, it is better, to begin with, the reasons that cause the error.
Let's get started!
To repair corrupted Windows system files, we recommend Advanced System Repair tool:
This software is your one stop solution to fix Windows errors, protect you from malware, clean junks and optimize your PC for maximum performance in 3 easy steps:
Download Advanced System Repair tool rated Excellent on Trustpilot.
Click Install & Scan Now to install & scan issues causing the PC problems.
Next, click on Click Here to Fix All Issues Now to fix, clean, protect and optimize your PC effectively.
What Does Zoom Error Code 2008 Mean?
If you receive The meeting has an unexpected error: Error code: 2008 error message, this indicates that you do not have a webinar license or your webinar license is expired (no longer valid) and often appears due to invalid permissions or expired license.
What Causes Zoom Error Code 2008?
There is no strong internet connection to enjoy video conferencing on the Zoom app. Hence it cannot connect to its server, resulting in the error.
The security program (inbuilt/third-party antivirus program) or the Windows Defender Firewall is blocking the app.
The necessary drivers and Operating system are not updated to their latest versions.
Any misconfigured files in Zoom are blocking the necessary processes. These corrupt app files can only be fixed when you reinstall the app.
You do not have a webinar license or your webinar license is expired (no longer valid).
Any temporary corrupt files of the app are preventing a few essential tasks of Zoom.
How to Fix Zoom Error Code 2008?
Solution 1: Disconnect from Zoom &Log Back in
This is a simple and easy troubleshooting solution that helps you prevent errors on Zoom. If you use your Zoom account on multiple devices, joining a webinar all of a sudden on a new device will cause the error code. So, practically signing out of all accounts and logging in again will fix the issue.
Launch Zoom on any one of the browsers and click on SIGN IN as shown.
Then, navigate to the My Account menu and then, press the Profile option on the left.
Then, scroll down the right screen and press the Sign Me Out From All Devices option.
Once you have signed out successfully, log in to your account again using your credentials and ensure that you do not face the error message again.
Solution 2: Check the Internet Connection
To enjoy apps like Zoom, you have to ensure a stable and strong network connection. As a matter of fact, errors like 2008 are mainly caused due to network problems.
Visit any online speed test site and check whether the network is stable and high. If the network speed is very low, contact the Internet Service Provider regarding the same.
If you use a Wi-Fi connection, take away all the obstacles between the router and the computer. Try restarting the router by turning off it and powering it later.
Avoid using a Mobile hotspot network for connection, since they are not stable.
If nothing works, unplug the power cable from the wall outlet, rest it for 5 to 10 seconds and plug the cables.
If possible, use an Ethernet connection and check if you can access the app without any errors.
Solution 3: Clear the Temporary Files from the PC
If you are sure that your network connection is good but still face the same problem, you must check whether your PC has adequate space to install any new updates to the app. A highly resource-consuming app, you must have considerable space on your disk to operate them functionally.
Follow the below-mentioned steps to check the drive space on your computer and clear the unnecessary files if they occupy too much space.
Go to File Explorer on your Windows PC.
Now, press This PC, you can see this on the left screen.
You can monitor the disk space from the Devices and drivers If you see anything red-coloured, it means your disk is full.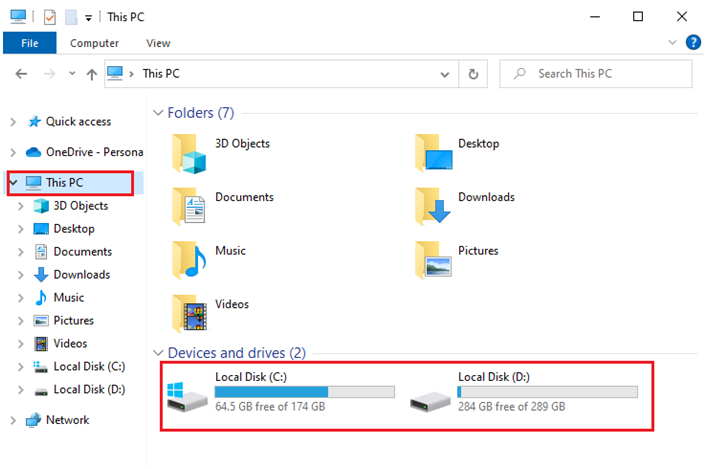 If the occupied space is very high, then go to the search bar and type Disk Cleanup.
Now, press Run as administrator to open the utility with administrative privileges.
Click on the drive you want to proceed with clearing unnecessary files and hit Enter to proceed. This guide has demonstrated the steps to clean the C drive.
Wait until the Disk Cleanup utility analyzes and scans the files available on the drive. Later, it depicts the amount of space it can free up on your drive.
There are a few boxes in the Disk Cleanup tab that are automatically checked. You can check/uncheck them as you need.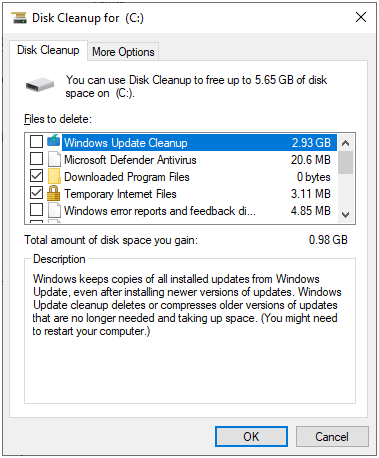 Now, press OK to begin the clean-up.
Once done, move to the More Options
Then, press the Clean up… option under System Restore and Shadow Copies.
In the next Disk Cleanup prompt, press Delete to delete the old files/folders with an exception of System Restore Point.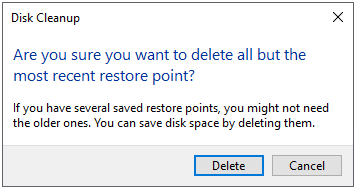 Again, wait until the unnecessary files are cleared up on your PC.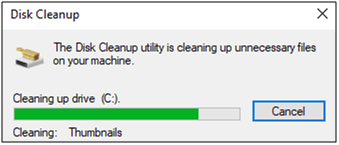 Restart your computer and check if you open Zoom without any error codes. If not, move to the next method.
Solution 4: Clear Zoom App Cache
A corrupt Zoom cache is also another reason that causes error code 2008 on Zoom. The cache files on Zoom store important information about the app, but when they build up, you may face so many conflicts like the one you are facing now. So, it is essential to clear the Zoom app cache as instructed below.
Launch the Zoom app on your computer.
Then, press the Profile pic icon on the top right corner of the screen.
Now, from the list of options, press the Settings
Then, click on Zoom Apps from the left panel as shown.
Then, press the Clear button next to Zoom Apps Local App Data & Cookies.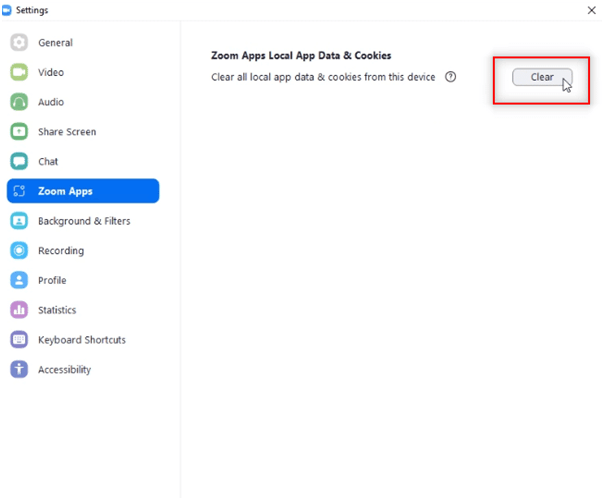 Finally, press the Clear button to confirm the prompt.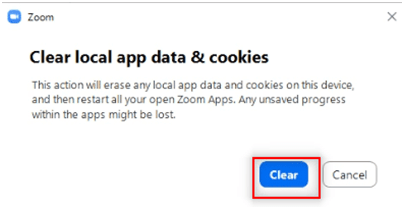 Try joining a new meeting now and check if the unexpected error 2008 is fixed now or not.
Also Read: FIXED: Zoom "Unable to Connect" Error Code 5003 Windows 11
Solution 5: Allow Zoom in Windows Defender Firewall
Windows Firewall might block Zoom to be accessed on your PC so; you cannot access any of its features in it. Although this is a legit program, the firewall suite might consider this as a threat and potentially blocks it. So, you have to whitelist Zoom in the firewall or disable the firewall suite temporarily to fix the problem.
Type Control Panel in the search box. Then, click on Open.
Now, tap Windows Defender Firewall.
Press Allow an app or feature through Windows Defender Firewall.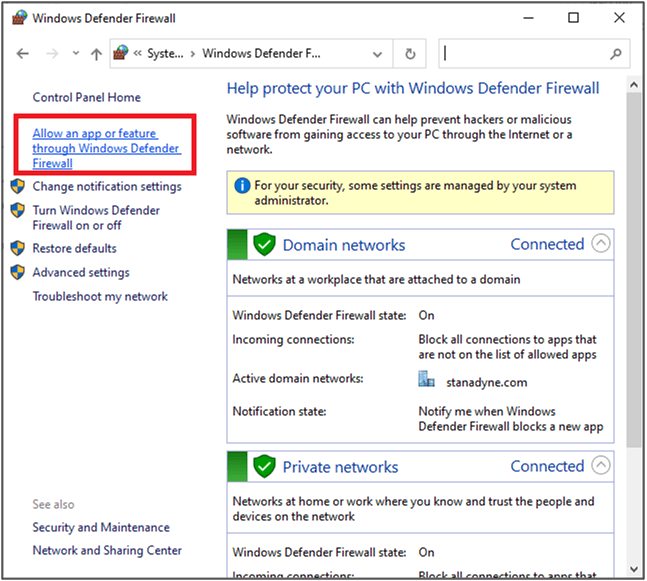 And, press Change settings.
Now, search and click on Zoom to whitelist it.
Note: Make use of Allow another app… option to search Zoom on PC.
Then, tap OK to save the changes.
Solution 6: Verify Webinar License
Still, if you are facing Zoom meeting error code 2008, check your webinar license once. It may be due to the fact that the validity of the license must not be expired. If it is expired, an interruption may occur when you attend a webinar on Zoom. Follow the steps to verify the webinar license as instructed below.
Navigate to the Zoom website on your browser.
Make sure you use the admin access to run the app.
Then, launch the User Management
Finally, check the status of the license and ensure whether the license is valid or not.
Solution 7: Reinstall Zoom
If all the above-listed solutions did not help you fix error code 2008 on Zoom, there are few chances that, misconfigured/corrupt installation files are bothering the normal app features. In this case, you have only one choice to reinstall the app as instructed below.
Note: You will not lose the progress of your app when you reinstall Zoom since your app is directly tied up with your account.
Firstly, press the Start key on Windows 10 and type apps and features.
Now, click on Open.
Then, search for Zoom in the list and click on it.
Now, press the Uninstall option and confirm the prompt if any.
Then, open File Explorer and go to the following locations, delete all the files and folders related to Zoom.

C:\Windows\Temp
C:\Program Files\Zoom
C:\Program Files (x86)\Zoom
C:\Program Files\Common Files\Zoom

Make sure you remove these files from Recycle bin
Now, open your browser and navigate to the official Zoom download page.
Then, double-click the Zoom Installer file at the bottom of your screen.
Wait until the app is installed on your PC and go to My downloads in File Explorer.
Run the setup file and follow the on-screen prompts to launch the app. Check if the error in Zoom is fixed or not.
Easy Way to Optimize your Windows PC/Laptop Performance
If your Windows PC or laptop is running slow or causing various errors and issues then here it is suggested to scan your system with the PC Repair Tool.
This is a multifunctional tool that just by scanning once detect and fix various computer errors, remove malware, and hardware failure, prevent file loss, and repair corrupted system files to speed up Windows PC performance.
With this, you can also fix other PC fatal errors like BSOD errors, DLL errors, repair registry entries, runtime errors, and many others. You just need to download and install the tool, the rest work is done automatically.
Conclusion:
That's it!
Here I tried my best to list down the potential solutions to fix error 2008 on Zoom. Try the solutions given one by one to fix the error and start launching meetings.
I hope the articles work for you. But if there is anything that I missed out then feel free to share it with us on our Facebook page.
Also, don't forget to follow us on our social media handles to get more exciting guides and helpful tips to keep your computer safe from errors and issues.
Good Luck..!
Hardeep has always been a Windows lover ever since she got her hands on her first Windows XP PC. She has always been enthusiastic about technological stuff, especially Artificial Intelligence (AI) computing. Before joining PC Error Fix, she worked as a freelancer and worked on numerous technical projects.