Blue screen of death and Internal_power_error error is a very common error that appears on the Windows operating system having an AMD graphics card.
If you have upgraded your Windows 10 from Windows 7 or Windows 8.1, when Windows 10 boots and reached to the desktop screen then it displays a message that says "Your PC ran into a problem and needs to restart. We're just collecting some error info, and then we'll restart for you."
This message comes along with an error message that shows why PC needs to restart. Internal_power_error has an error code 0x000000a0. Due to issues in drivers, software or hardware this error appears.
If you wanna overcome this error then go through this article, where you will come across the troubleshooting solutions that will guide you to fix this Blue screen internal power error easily.
Some Blue Screen Internal_Power_Error
"INTERNAL_POWER_ERROR" error appears and the system restarts automatically.
"STOP Error 0xA0: INTERNAL_POWER_ERROR" is appears.
You will see an error message "A problem has been detected and Windows has been shut down to prevent damage to your computer. The problem seems to be caused by the following file:"
PC frequently crashes with Error 0xA0 when executing any program.
"The INTERNAL_POWER_ERROR bug check has a value of 0x000000A0. This bug check indicates that the power policy manager experienced a fatal error." is appeared.
Windows response very slow to mouse or keyboard input.
Your computer periodically "freezes" for a few seconds at a time.
How to Fix Internal_Power_Error In Windows 10?
There are numerous ways through which you can solve the BSOD internal power error in Windows 10. Some of the solutions are mentioned below that will guide you to troubleshoot the 0x000000a0 error.
Fix 1: Update Drivers
BSOD error can often be caused either due to incompatible drivers or outdated ones. So, it is suggested to update all your drivers on your Windows system.
You can also manually update your drivers by following the steps given below:
Press the Windows key
Type Device Manager and hit the enter key
In the device manager window, select the device that needs to be updated and expand its category
Right-click on the driver and choose update driver
In the next window, click on search automatically for updated driver software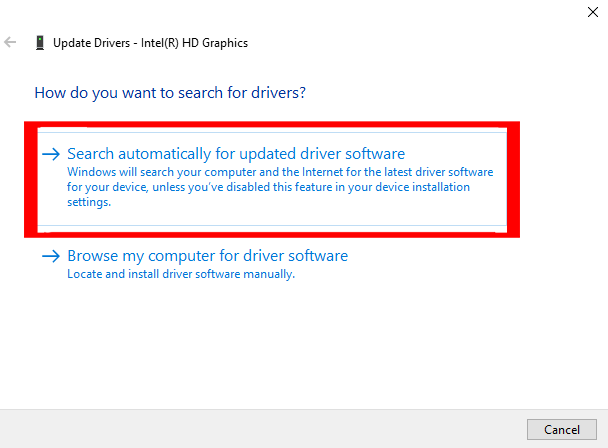 This will begin searching the update for drivers and it will download it automatically. In case you don't want to update drivers manually then either visit the official site of Microsoft or try Driver Easy.
The tool will update the drivers as well as fix other driver's related issues automatically.
Fix 2: Increase Hibernation File Size
Error 0x000000a0 can also occur because of the small size file in hibernation. You can solve the Windows 10 internal_power_error by increasing the file size.
Follow the steps to do so:
Press the Windows key
Type cmd, right-click on it and select run as administrator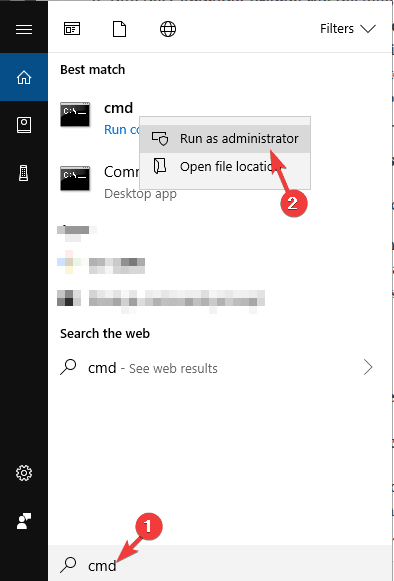 In the command prompt, type the below command and hit the enter key
powercfg /hibernate /size 100
Default the hibernation file size is set at 75% which is sometimes not enough, therefore, set the file size at 100% by following the above steps.
Now try to run an application and check whether you face the error code 0x000000a0 on your Windows screen or not.
Fix 3: Rollback your Drivers
If updating the drivers doesn't help in solving the internal_power_error 0x000000a0 then try to roll back drivers to their earliest state.
Follow the steps to rollback drivers to their previous state:
Click on the Windows icon
Type Device Manager and hit the enter key.
In the device manager windows, select the device that you want to roll back and expand its category
Right-click on the device and choose Properties.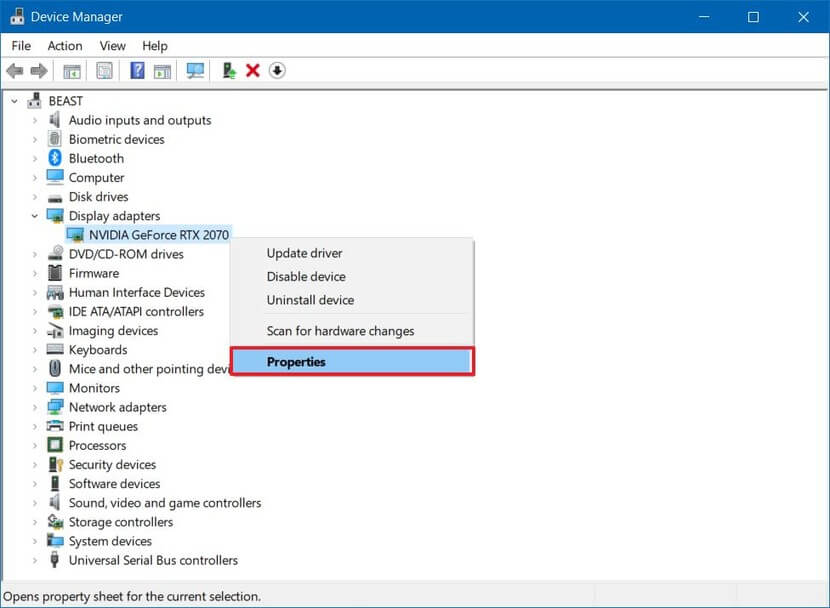 Select the Driver tab.
Click on Roll Back Driver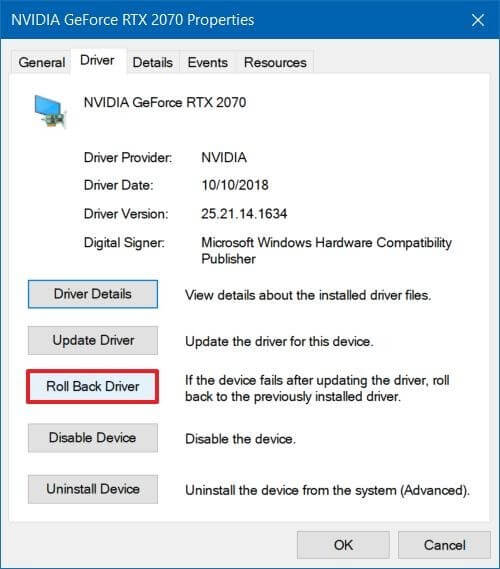 Select the reason why you're rolling back
Click on Yes 
Restart your computer.
After the completion of the above steps your device will get uninstalled and restored in its previous version. This will remove the internal power error blue screen from Windows.
Fix 4: Perform SFC Scan
Internal_Power_Error 0x000000a0 can also appear due to damaged or corrupt system files. So, it is advised to run an SFC scan to fix this error.
Here are the steps to do so:
Press the Windows key
Type cmd, right-click on it and select run as administrator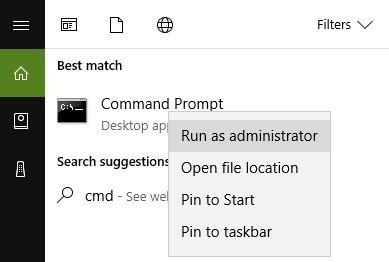 In the command prompt window, type sfc/scannow and hit the enter key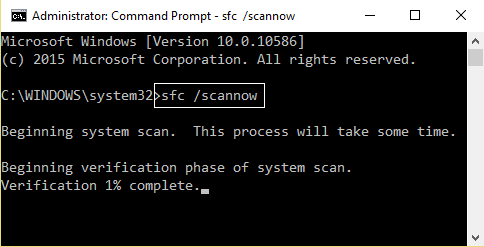 Wait for the scanning process to get completed and then restart your PC. The above command will repair the damaged files and solves the BSOD internal power error.
Fix 5: Check Hard Drive for Corruption
Internal power error blue screen 0x000000a0 can also appear on Windows due to corruption in hard drive. Therefore, check your hard drive for corruption and solve this error.
Here are the steps to check the hard drive: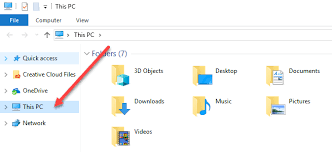 Right-click on C: drive and select properties
Click on Tools tab
Under the Error Checking, click on Check button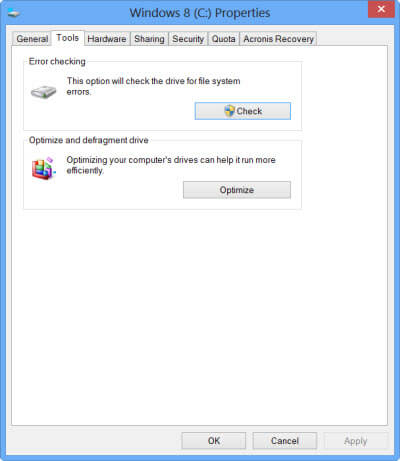 Click on scan drive and wait for the process to get completed
The above steps will check the drive and fixes the Windows 10 internal power error with ease.
Fix 6: Run Disk Cleanup
If your system has some junk files then it can also lead to internal_power_error. Run disk cleanup to clean junk files and solve the error 0x000000a0.
Follow the steps to run disk cleanup:
Click on This PC and open it
Right-click on C: drive and select properties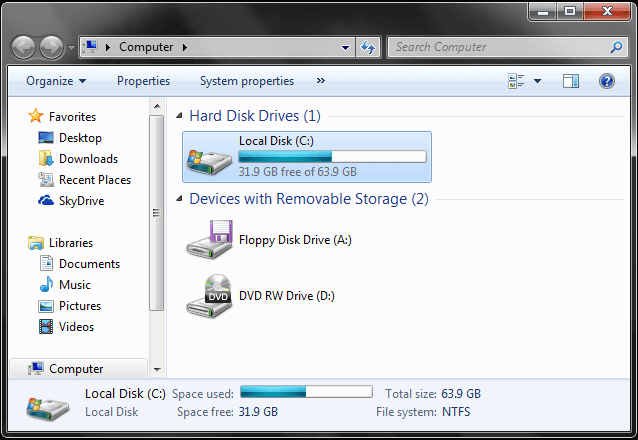 Click on General tab and then click on Disk cleanup button
Now, click on clean system files button
Tick mark on everything that you want to clean and click on OK
Wait for the cleaning process to get completed and then restart your PC. The error code 0x000000a0 will vanish from your Windows.
Fix 7: Run Windows Memory Diagnostics Tool
The Window memory Diagnostics Tool is the inbuilt memory testing software provided by Microsoft, with the help of this inbuilt app you can test your system memory for any types of error in Windows Vista, Window 7, Windows 8 or 8.1 & Windows 10.
First of all open run dialogue box, press Windows + R key simultaneously to open run command. In run window type "Mdsched" and then hit enter.
You will see the Window memory Diagnostics Tool window with two options to select:
Choose any option that suits your conditions and just after when your windows boots you will able to see your screen like this:
Once the Windows diagnostics process is completed, the BSOD internal power error will no longer appear on Windows.
Fix 8: Scan your PC For Viruses
Blue screen error can also get on your PC if your system is infected with viruses, malware or any other malicious activity. Therefore, it is suggested to scan your PC to remove viruses, malware, adware, etc. and make your PC virus-free.
Try Spyhunter to scan your PC and remove all the malicious programs without any hassle.
Easy Way to Solve Internal_Power_Error
If you find difficulty in performing the above manual fixes, then here is an easy way to solve the 0x000000a0 error. Try the PC Repair Tool.
This tool helps in solving various errors such as BSOD, registry, DLL, update, game, application and many others. It also repairs damaged or inaccessible system files, prevent malware or viruses from PC and much more.
You just need to download this tool and it will scan your PC, detects the error and fix them automatically without any hassle and improves your PC performance.
Conclusion
That's all…I have provided the solutions that will guide you to overcome the Internal_Power_Error 0x000000a0.
Apply the solutions one after the other and see which one suits in resolving the issue. If in case none of the fixes work then, go with the easy way provided above.
It is expected that you liked this article and it turns out to be informative in solving BSOD error and your other queries.
Hardeep has always been a Windows lover ever since she got her hands on her first Windows XP PC. She has always been enthusiastic about technological stuff, especially Artificial Intelligence (AI) computing. Before joining PC Error Fix, she worked as a freelancer and worked on numerous technical projects.