Have you ever experienced a problem with your PC showing an error message "This device is not present Code 24" or "This device is not present, is not working properly, or does not have all its drivers installed. (Code 24)" on your Windows 10 or 11 system
Rated Excellent on

Trustpilot
Free Driver Easy
It is a free solution to all driver-related problems for Windows 11, 10, 8 & 7. And update entire system drivers automatically.

Download
This means there is a serious problem with regards to hardware malfunctioning due to improper fitting or has an error with its driver. It is synonymous with any hardware components in your system.
Luckily, there are fixes that work to solve the (Code 24)" The device is installed incorrectly. But before heading towards the fixes it is important to learn why you are seeing the error. So below have a look at the common culprits responsible for the error
Let's find out.
What Causes Error "This device is Not Present (Code 24)"?
You are likely to see the issue of "this device is not present, is not working properly, Code 24" appear, when you are having a,
Hardware Problem
Outdated Hardware Drivers
Improper Installation of Hardware and Drivers
Running outdated Windows version
In short, hardware when installed needs to be properly updated with the latest drivers and made sure it's fixed properly. Let's check the solutions available to resolve this driver problem.
How to Fix "This Device is not Present, is not Working Properly (Code 24)"?
Fix 1 – Rebooting the System
The simplest fix would essentially be the hassle-free way of restarting your System. In the bigger picture, a simple reboot can tackle multiple errors and related errors without the need of moving further. Countless error messages, including (Code 24)" The device is installed incorrectly, sometimes moves off with a simple rebooting.
Fix 2 – Perform Troubleshooting
 Windows offers a basic troubleshooter, which helps in finding errors with regard to the hardware and devices. Keep this as your next step if the previous one didn't turn out productive in removing Code 24 error.
Click on Start Menu and in search box
Type Troubleshoot
Choose Hardware and Devices
And click on Run the Troubleshooter
You would see if the problem exists and the associated fixes once the scan is done
Do the needful to resolve the issue as stated in the scan results
Fix 3 – Checking Updates
 Windows Update serves essential drivers and files to download and helps your OS perform to its potential. It is required to maintain and keep your system updated at all times. With Windows Update, there is a reasonable chance that errors like Code 24 are countered. Here are the steps to perform,
Click on Start Menu, in the search box
Type Windows Settings
Click on Update and Security
Check for Updates by clicking on the Check button
Finish all Updates
Restart the device and perform the Update Checks to ensure all updates are finished accordingly
Fix 4 – Plug and Unplug Hardware
In this step, you need to unplug all external attachments connected either via PS2 or USB ports for a while. Try re-attaching back these devices once again to see the error appearing anytime.
 If you are hesitating to unplug a non-USB device while the System is on; Shut down the device and unplug the device and plugin after a minute or two.
While in the case of other devices like Mouse/ Keyboard/ Earphones/ any external USB device, make sure to click on the notification panel on the right-hand side bottom of the screen and eject the same.
This ensures the device is properly removed and fixes error code 24 in Windows.
Fix 5 – Updating Hardware Drivers
Hardware Drivers are responsible for pairing any hardware device with the system software and OS. In specific cases, you need to update the device driver as a backdated driver can trigger an error with compatibility problems. To perform the step here is are the steps,
Click On Start Menu and in search box
Type Device Manager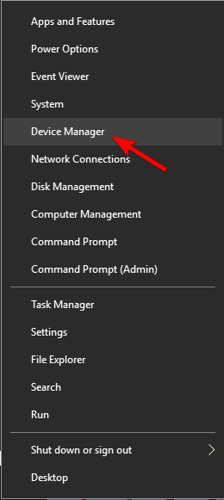 Choose among the list of hardware attached in the list and choose the product from a larger list of products
Right-click on it and choose Update Driver Option
Perform the steps and restart your system to see the changes enforced
Alternatively, you can also update the driver using 3rd party driver updater tool, which scans your system and updates the entire system drivers automatically in just a few clicks.
Now check if after updating the hardware driver the error this device is not present code, is not working properly is fixed.
Fix 6 – Reinstall your Device Driver
If the above solution won't work for you to fix the error then reinstall the hardware. Uninstalling and then reinstalling the fresh driver works for many users to get past the error.
Below follow the steps to do so:
Press Windows + R keys and in the Run box type devmgmt.msc and click OK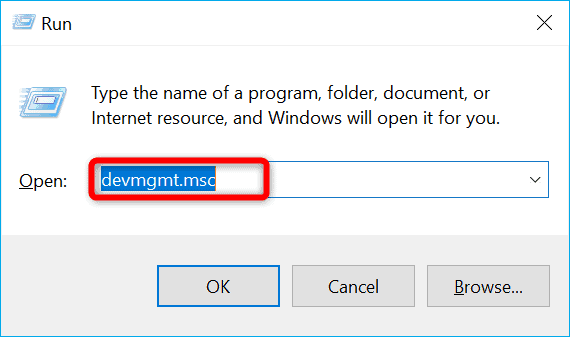 Launch Device Manager and expand Display adapter
Next right click on the hardware driver and click Uninstall device
In the next prompt, make sure to choose to delete the Driver Software for this device and tap on Ok.
Restart the System and you will see that Windows will automatically configure the generic driver.
And now it is estimated the error is resolved.
Recommended Solution to Fix Windows PC Errors & Optimize its Performance
To fix various Windows PC problems like freezing, crashing or hanging it is suggested to scan your system with the PC Repair Tool. 
This is an advanced, multifunctional tool that detects and fixes DLL-related errors just by scanning. It is a highly advanced and trusted tool, that repairs corrupted Windows system files, prevent your PC from file loss, remove virus or malware infection and much more.
So feel free to run this automatic utility and make your Windows PC error-free.
Final Words
This device is not present Code 24 is a consequence of a classic Hardware misconfiguration/ malfunction. By using these fixes stepwise, we are sure to have solved your problems with ease.
Hope the article works for you to get past the problem in your case.
Moreover, you can now connect with our experts simply by messaging on our Facebook page. Also do like, share and subscribe to our channel.
Good Luck..!
Hardeep has always been a Windows lover ever since she got her hands on her first Windows XP PC. She has always been enthusiastic about technological stuff, especially Artificial Intelligence (AI) computing. Before joining PC Error Fix, she worked as a freelancer and worked on numerous technical projects.