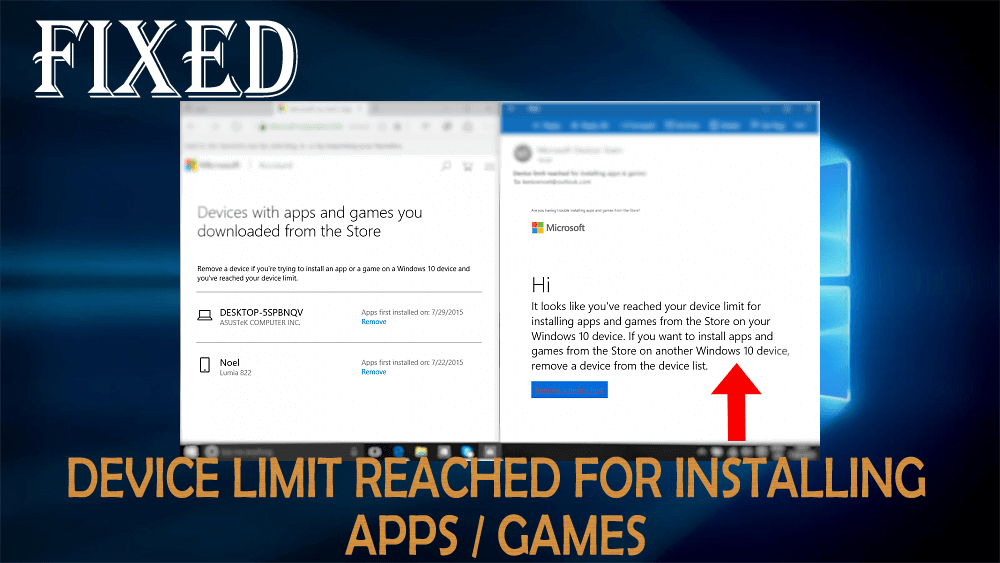 After fixing Windows 10 Error 0x803F7003: Microsoft Windows 10 Store Error, a new error comes into view that says "Device limit reached for installing apps and games".
This error appears on the screen when the user tries to install a new game/ app in their Windows 10 computer or laptop when the device limit exceeds and it prevents you from further installing any apps or games.
Therefore, it is of utmost importance to overcome this error so that you can install your favorite game in your Windows 10.
In this article, I have stated some of the methods that will troubleshoot the windows 10 device limit issue and make space to install new games and apps on Windows 10.
How to Fix Device Limit Reached Error in Windows 10?
Below given are the methods through which you can solve the Device Limit Reached for Installing Apps / Games error in Windows 10. Have a look at them.
Method 1 – Fix This Error via Microsoft Account
You may get this type of error after exceeding the maximum number of devices limits (10 devices per account) on your Microsoft account.
This is the main cause that prevents you from installing any more apps or games. To fix this issue simply login to your Microsoft account and remove all the unused devices.
log in to your Microsoft account.

After login to your account successfully by entering the credentials
Click on the Devices tab. Here you will get all your added devices.
Find a link that says Remove phone associated with the device you want to remove.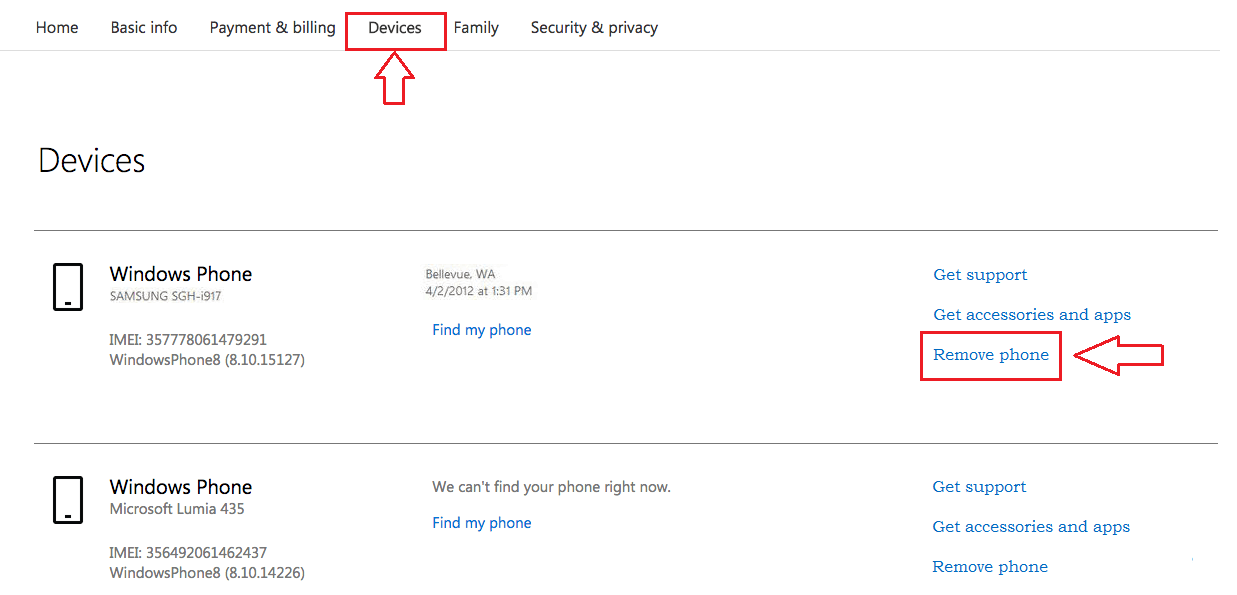 You cannot remove all the desired devices at once, after removing a device you can remove another one after 30 days.
Method 2 – Activate Your Windows 10
This error message pops up because of inactivated Windows 10 OS. So, make sure that whether your Windows 10 OS is updated or not.
Open search box and type Settings, and from the results, click on Settings.
Click on the Update and security option.
After it from the left pane of the window named Update and security, click on the "Activation" option. In case your Windows is not activated then activate it. If you get any error while updating Windows 10 then you have to solve them first. There are lots of windows 10 update errors may appear, some of them are:
Method 3 – Remove Pending Downloads or Updates
Because of pending downloads and updates sometime you may be prevented from installing any more apps or games. Apply the below-given steps to fix this issue.
Open windows store, simply click on the Store icon present in the taskbar to launch it.
After it, make sure that there are any pending downloads or updates are available or not.
Click on the download icon present at the top of your windows, it will show the download queue.
To remove the items from the download queue, simply click on the close button parallel to a particular item.
All are done, now the queue is cleared and the download icon is disappear.
After removing the pending updates and downloads, try to install any game or app and check whether the device limit reached for installing apps/games error got solved or not.
Method 4 – Reset Microsoft Store
Resetting Microsoft/Windows store can help you in fixing the Windows 10 Device limit reached for installing apps and games error. Follow the steps to do so:
Press the Windows icon
Go to settings
Click on Apps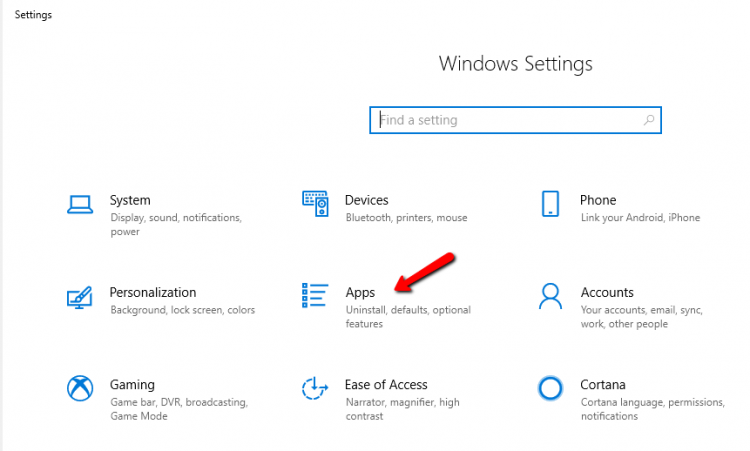 Select Apps & Features option
Look for the Microsoft store and click on it
Click on Advanced option
Now, click on the Reset button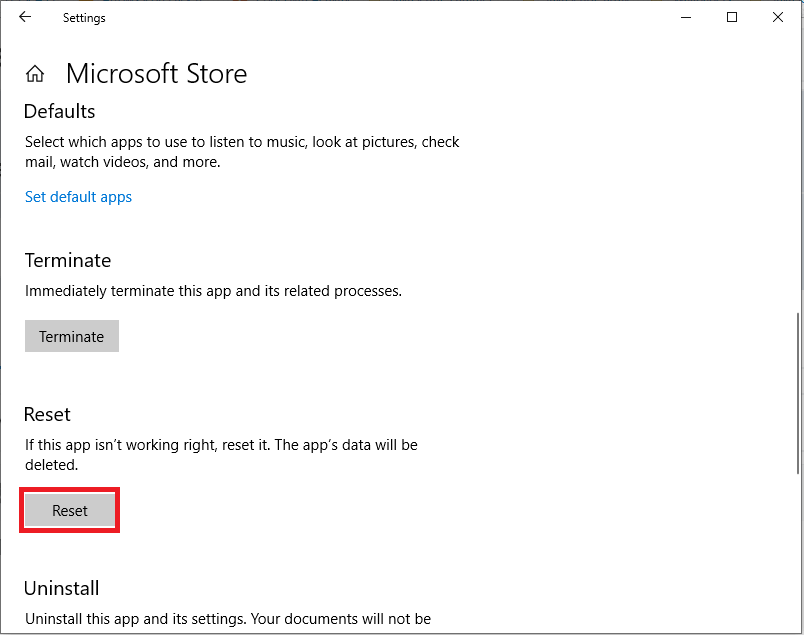 This will reset your Microsoft store and remove the Microsoft store device limit error
Check Your Windows PC/Laptop Performance
To keep your Windows PC/Laptop to work just like a new one then you need to maintain it by scanning it regularly. For that, you can try the PC Repair Tool.
This is an advanced professionally designed repair tool that will scan your computer just once and detect all the issues and errors that makes your PC slow.
It fixes errors such as BSOD, registry, update, DLL, game & many others and also repairs damaged or corrupt system files without any hassle.
Conclusion
Well, these were the solutions that will guide you to overcome the Microsoft account device limit problem. Go through them and apply them one after the other to increase the device limit.
It is expected that you liked this article and it turns out to be informative in solving Windows 10 device limit and your other queries.
Feel free to visit our FB page and gives a thumbs up.
Always up to help others with their PC-related issues, Jack loves to write on subjects such as Windows 10, Xbox, and numerous technical things. In his free time, he loves to play with his dog "Bruno" and hang out with his friends.