The Local Security Authority (LSA) protection feature safeguards all your login credentials. It ensures there is zero single loophole in your security system that intrudes any third-party threat to your system.
If this security feature is turned off for any reason, you see local security authority protection is off warning message on your PC. If this warning appears on your screen, you can follow the below-mentioned solutions to fix the same.
Without wasting any time, start troubleshooting!
To repair corrupted Windows system files, we recommend Advanced System Repair:
This software is your one stop solution to fix Windows errors, protect you from malware, clean junks and optimize your PC for maximum performance in 3 easy steps:
Download Advanaced System Repair rated Excellent on Trustpilot.
Click Install & Scan Now to install & scan issues causing the PC problems.
Next, click on Click Here to Fix All Issues Now to fix, clean, protect and optimize your PC effectively.
Why is Local Security Authority Protection Off?
Sometimes, users might have disabled this Local Authority Protection feature from the Task Manager since it appears to be a heavy process. Yet, if this feature is not manually turned off, there might be reasons behind it. If you have recently noticed a yellow exclamation mark on your security setting, the following factors may contribute to them.
An outdated Windows Operating System
A corrupt Windows update cache might have caused the problem.
The secure boot settings might accidentally reset on Windows. It is an essential setting, when disabled it affects other processes like LSA too.
If there are any unexpected changes in the Group Policy Editor, LSA can be disabled.
The third-party antivirus suite or firewall protection program can disable the LSA feature on your system.
A malware attack or a virus attack can also disable this security setting.
How to Fix Local Security Authority Protection is Off?
The following solutions will help you to troubleshoot Windows 11 local security authority protection is off issue on your system. Follow them in the same order to fix the issue effectively.
Solution 1: Perform Some Preliminary Checks
Before following any advanced troubleshooting steps, follow these simple and effective basic hacks that help to fix the problem with clicks.
Exit all the open apps and programs running on your system. After that, reboot your system.
If you find this feature is already enabled in security settings if the warning appears, try disabling it once and enable it again. Then, reboot your system.
Try disabling any third-party antivirus program or software to make sure it does not interfere with the feature.
If none of these solutions have worked for you, then proceed with the below solutions.
Solution 2: Enable LSA
You can try enabling the LSA security feature on your system to foolproof your security that this warning is just a false alarm.
To do this, go to the Windows Security app from the start menu.
In the left panel of the screen, click on the Device Security
Now, click on Core Isolation details.
Then, toggle off this under Local Security Authority Protection.
Solution 3: Confirm the Warning Isn't a False Alarm
Several users who have reported this local security authority protection is off Windows 11 issue mentioned that this warning was just a false flag due to a Windows update issue. To check that this is not a false alarm, follow these steps.
Note: If there is no event ID with this Event Viewer app, the feature might be disabled. In this case, try the remaining solutions to troubleshoot the problem.
Go to the Windows Search menu and search for Event Viewer.
Then, in the left panel, go to Applications and Services Logs.
Next, go to Microsoft, followed by Windows.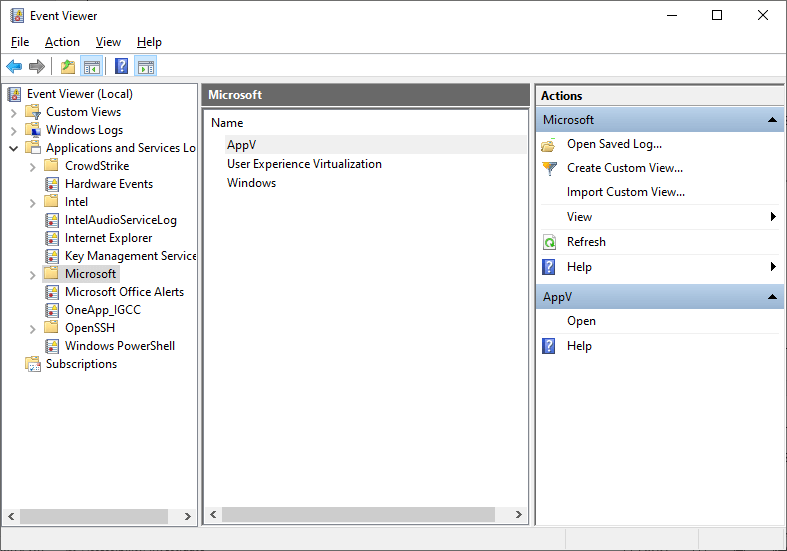 Then, click on LSA.
Now, find the event with ID 5004 that is associated with LSA and make sure this feature is enabled and active.
Solution 4: Install Windows Updates
Several reports indicate that a bug from a Windows update released in March 2023 disables the Local Security Authority protection feature. To overcome this, you can try updating your Operating System to the latest version.
Follow the below-listed steps to update your Windows OS.
Click the Windows + I keys simultaneously to go to Windows Settings.
Then, click on the Windows Update option in the left pane.
Go to the right screen, and click on Check for updates.
If you find an update available, click on the Install Now option to update to the new version.
If the Windows 11 OS is already updated, you will get You're up to date
After updating the device, restart your system and check if the Windows 11 local security authority protection is off issue is fixed on your system.
Solution 5: Uninstall Recently Installed Third-Party Applications
If you notice that you are facing this warning after installing any third-party app, especially from any shady source, it indicates that the app might be malicious. This conflicting app might have intruded on your system to steal your credentials, which could be the reason why it has turned off the LSA feature.
To fix this, follow these instructions to delete the recently installed apps.
Click on the Windows + I keys simultaneously to go to the Windows Settings.
Then, click on the Apps setting.
Then, search and find the latest installed or conflicting app and select it.
Next, press Uninstall Proceed with the upcoming instructions to finish the uninstall process.
Now, press the Start key and type %appdata%. Then, click on Open.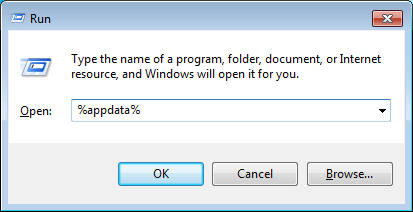 Search and right-click on the installed app folder and click on the Delete option to uninstall them.
Then, click the Windows key and type %localappdata%. Click Open to launch it.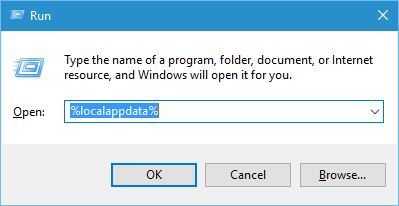 Search for the app folder and delete it from your system. Restart your computer once done.
Solution 6: Repair & Reset Windows Security
Sometimes, a corrupt or problematic Windows Security app can also disable this Local Security Authority protection setting on your device. If you have accidentally tweaked the settings of this app, try repairing and resetting this app on your device.
Follow these instructions to repair and reset this Windows Security App.
Click on the Windows + I keys together to open Windows Settings.
Then, click on Apps from the left menu and click on Apps & Features or Installed Apps on the right screen.
Scroll down and search for Windows Security app and press the three-dotted icon next to it.
Now, press the Advanced options.
Then, click on the Repair button to repair the app. Continue with the prompts and check if the warning has been fixed.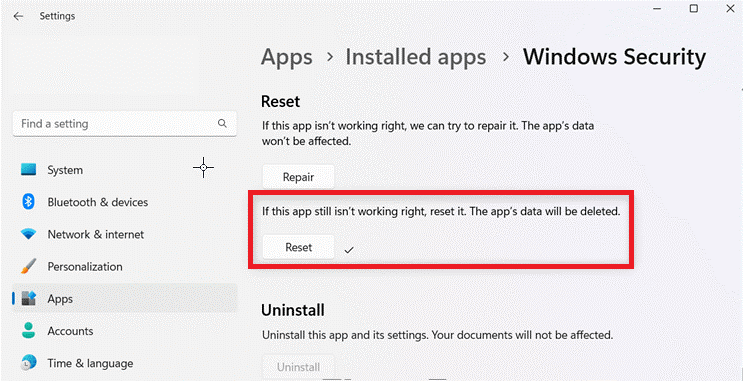 Still, if you face a problem, click on the Reset button and proceed with the on-screen instructions to reset the app.
Solution 7: Scan for Malware Infection
Any presence of malware or threat finds a loophole in your device security, it might disable the LSA feature to access your credentials. Considering this, you can run a Windows Defender Malware scan on your device to get rid of the threats. If the threats have been sorted out, take recommended actions to fix them.
Click on the Windows + I keys to go to the Windows
Then, click on the Update & Security option.
Next, click on Windows Security and press the Virus & Threat Protection option.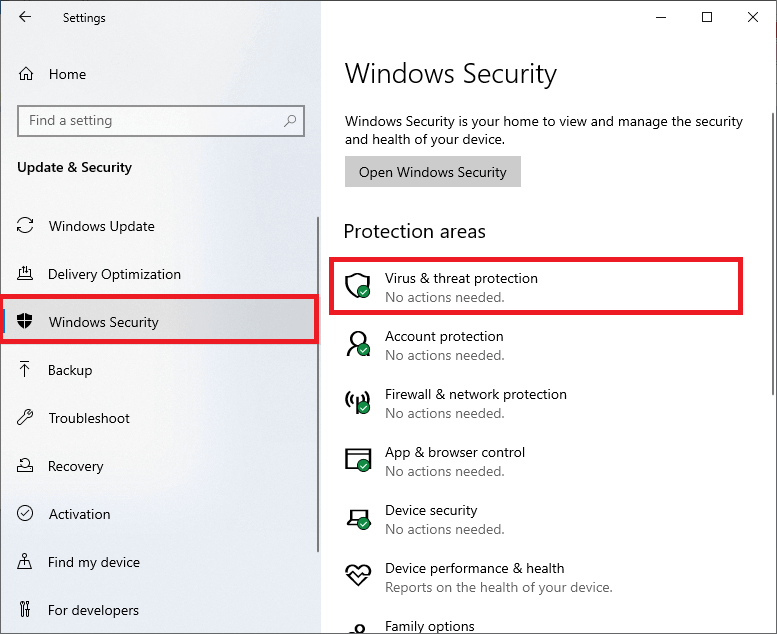 Next, click on the Scan options link.
Next, choose any option (prefer to select Full scan) and select Scan Now options.
All the threats on your system will be displayed on the screen, and click on the Start Actions options.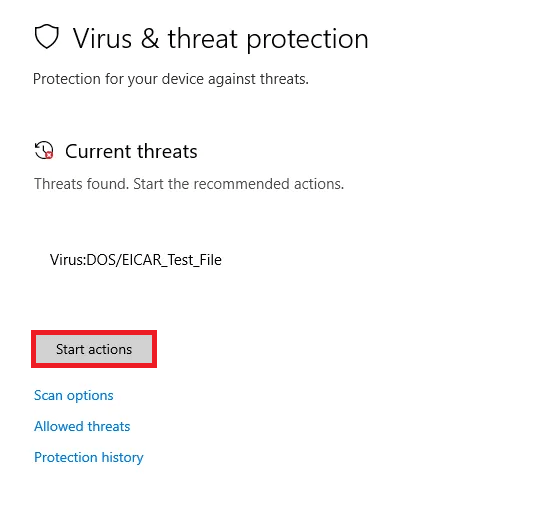 Finally, your system's default virus detector tool will detect and delete all the harmful files, directories, viruses, and malware from your PC.
If you prefer to use any third-party anti-malware program to scan your PC, it is best to use the advanced SpyHunter antimalware tool. This scans your PC to analyze and remove the threats that are not detected and removed by the built-in tool of your computer.
Recommended Solution to Fix Windows PC Problems
If your Windows 10 PC or laptop is running slow or showing various errors and issues then here it is suggested to scan your system with the PC Repair Tool.
This is a multifunctional tool that just by scanning once detects and fixes various computer errors, removes malware, and hardware failure, prevents file loss, and repairs corrupted system files to speed up Windows PC performance.
Not only this, but you can also fix other PC fatal errors like BSOD errors, DLL errors, repair registry entries, runtime errors, application errors, and many others. You just need to download and install the tool, rest work is done automatically.
Conclusion:
To wrap up, despite the local security authority protection is off warning message is frustrating, there are several steps as discussed to fix the error as discussed here.
All these solutions are easy to proceed with without any technical knowledge and fixing the local security authority protection is off Windows 11 issue on the PC is often achievable with a bit of troubleshooting.
In this blog, I have attempted to list potential solutions that worked for many PC users and I hope one of them helps you definitely.
Despite this, if you have any sort of queries or questions related to this article or this specific Windows process, then write to us on our Facebook page.
Good Luck!
Hardeep has always been a Windows lover ever since she got her hands on her first Windows XP PC. She has always been enthusiastic about technological stuff, especially Artificial Intelligence (AI) computing. Before joining PC Error Fix, she worked as a freelancer and worked on numerous technical projects.