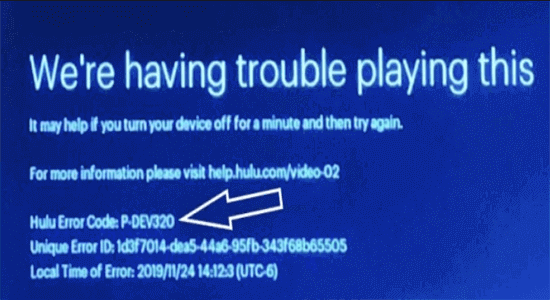 Troubled with the error code p-dev320 when steaming content on Hulu on your device then this guide is for you
In this guide, you get a thorough understanding of the issue, the reasons contributing to it along with the troubleshooting methods to resolve the error easily.
What is Hulu Error Code P-Dev320?
Hulu error code p-dev320 is a device error that typically appears when there is a problem with the device or the application you are using for accessing the Hulu app.
The error code usually appears with a message that says, "We're having trouble playing this. It may help if you turn your device off for a minute and then try again". It is a general error code that appears when you try to log in to your Hulu account.
What Causes Hulu Error Code p-dev320?
The Hulu error code p-dev320 is a general error code that can be caused by a number of different issues. The most common causes are:
Hulu server being down: Hulu is a streaming service and relies on its servers to provide content to its users. If the Hulu servers are down, it can cause the error p-dev320 to appear.
Network connection issues: If your internet connection is slow or unreliable, it can cause problems with streaming content. This can lead to the error p-dev320 appearing.
Outdated Hulu app: If you're using an older version of the Hulu app, it may not be compatible with the latest version of the streaming service.
Corrupt Hulu app cache: If the Hulu app cache has become corrupt, it can cause a problem on your device.
Firewall blocking the app on your device: If your device's firewall is blocking the Hulu app, it can lead to an error code.
How to Fix Hulu Error Code P-Dev320?
Solution 1: Check Hulu Server and Internet Connection
Checking the Hulu server and your internet connection is the first step to resolving the issue. This is because the issue could be caused by either an issue on the Hulu side or an issue on your side. By checking the Hulu server and your internet connection, you can help determine the cause of the issue and then take the necessary steps to resolve it.
When checking your internet connection, make sure that you have a stable connection with adequate speed. Run a speed test and check if your device meets the following internet requirements as recommended by Hulu Help Center.
Internet speed must be 0 Mbps for Hulu's Streaming Library.
8.0 Mbps for live streaming activities.
16.0 Mbps for streaming 4K content.
You should also check for any interruptions or inconsistencies in your connection. Additionally, check your router and restart it if necessary. Also, check if the Hulu servers are active by visiting the Downdetector server status page for Hulu. If there are any reported Hulu server issues, you have to wait until it is resolved.
Solution 2: Relogin to Your Hulu Account
This error code can occur when the connection between the user's device and the Hulu servers is lost. When this happens, the code p-dev320 will appear and the user will be unable to access the content they are trying to stream. By relogging into your Hulu account, you can reset the connection and regain access to your content.
Click on your name at the top right corner of the screen.
Now, press the Log out
Then, launch the Hulu
Then, press the LOG IN button at the top right corner of the screen and proceed by entering your login credentials. Then, press the login button.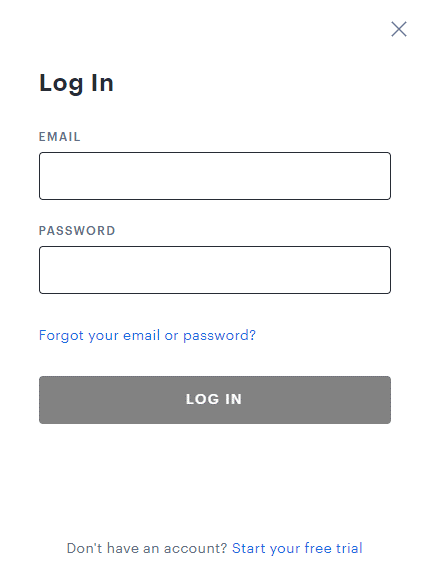 Now, choose your profile and try streaming again on Hulu. Check if you face the p-dev320 again.
Solution 3: Log Out from Other Devices
Logging out from other devices eliminates any potential conflicts between the two devices. This is important because any conflicts can prevent Hulu from working properly, which can lead to code p-dev320.
Go to the Hulu login page and proceed with your credentials.
Navigate to the Your Account menu and choose the Protect Your Account option in the Privacy and Settings
Now, press the Log Out Of All Computersoption to log out from all devices.
Also Read: 11 Easy Fixes For Hulu Error Code 2(-998)
Solution 4: Restart your Device
Restarting your device helps reset the connection between your device and the streaming service. This is incredibly important, as it allows your device to properly communicate with Hulu, so the error code doesn't appear. By restarting your device, you can help eliminate any potential connection issues that may be causing the error code to appear.
Press the Windows key and click on the Power
Then, choose the Restart button to reboot your PC.
Solution 5: Update the Hulu App
Updating Hulu may help you to fix the error code p-dev320. The latest update fixes the bugs and incompatibility which might be causing the error. If you want to get the most out of your Hulu experience, make sure to update the app regularly. You can update Hulu directly from Microsoft Store as instructed below.
Press the Start key, type Microsoft Store, and open it.
Go to the top right corner of the screen and press the three-dotted icon to expand the menu. Now, press the Downloads and Updates
Now, press the Get updates button as displayed and press the Hulu download icon.
Once the app is updated on your device, check if the error code is vanished now.
Solution 6: Change DNS Settings
When you change your DNS settings, you're essentially changing the website that Hulu is trying to reach and can help fix the error code.
Changing your DNS settings may seem intimidating, but it's really quite simple. All you need to do is find a reliable DNS service, such as Google or OpenDNS, and enter their DNS addresses into your router's settings.
Press the Windows + R keys together to go to the Run dialog box.
Now, enter ncpa.cpl and click on OK.
Then, right-click on the active network device and click on the Properties option from the drop-down list.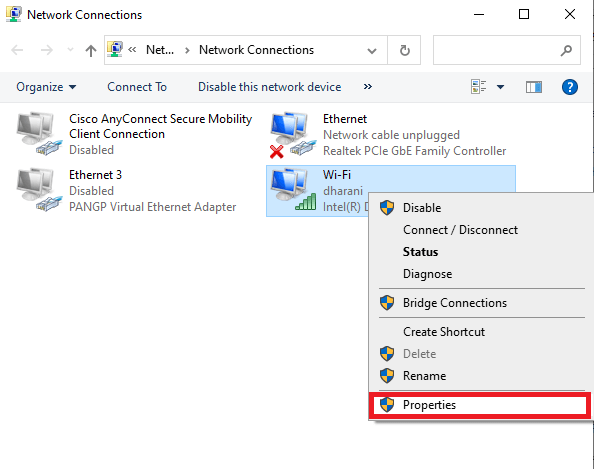 In the upcoming screen, click on the Internet Protocol Version 4(TCP/IPv4)
Then, select the Properties
Next, double-click on Internet Protocol Version 4(TCP/IPv4) to open the Properties window.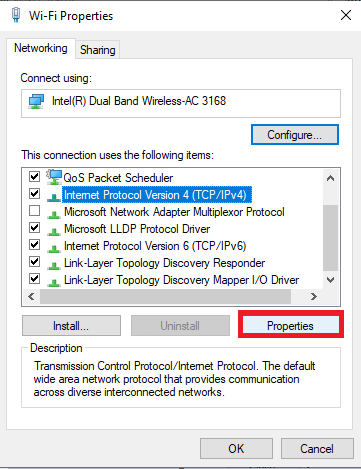 In the upcoming Properties screen, select the radio button next to 'Use the following DNS server addresses.'
Now, type the following numerical values in the respective fields of the Preferred DNS server and Alternate DNS server.
Finally, click on the box Validate settings upon exit and then tap on the OK button.
These new DNS addresses will establish a new network connection and will fix p dev320 Hulu error code on your PC.
Also Read: 11 Easy Fixes for Hulu Error Code 500
Solution 7: Clear the Hulu App's Cache
Clearing the cache of any app can be a great way to fix a variety of issues, and Hulu is no exception. The Hulu app stores information from your account, as well as information about other users and the ads that appear in the app. All this information can build up over time and cause the app to become sluggish or even crash.
Clearing the cache can help clear out all this unnecessary data and free up space, so the app can run more smoothly. So, make sure to clear the app cache on your devices like Windows Android, iOS, Xbox One, Roku, etc.
On Windows, iOS and Android devices you can clear the app cache by heading to Settings > then clicking on Storage or Privacy and clearing the temporary files.
Solution 8: Disable Windows Defender Firewall
If you are still seeing the error code p-dev320 on Hulu then there is a possibility that the firewall has blocked certain ports and protocols required for streaming content on Hulu.
As a result, you'll experience connection errors and other issues when trying to watch movies or shows on Hulu. So, here it is suggested to temporarily disable the Windows firewall.
Go to the Control Panel and tap on System and Security.
Now, click on Windows Defender Firewall.
Then, tap on Turn Windows Defender Firewall on or off as shown.
Select the boxes Turn off Windows Defender Firewall (not recommended) options under all menus.
Solution 9: Reinstall Hulu
The most likely cause of the Hulu p-dev320 error is that something has gone wrong with the Hulu installation. There are a few different possibilities that could be causing the issue, such as a corrupted file, a missing component, or an outdated version of the software. Fortunately, there's an easy way to fix this problem: reinstalling Hulu.
Go to the Start menu and type Apps & features. Now, click on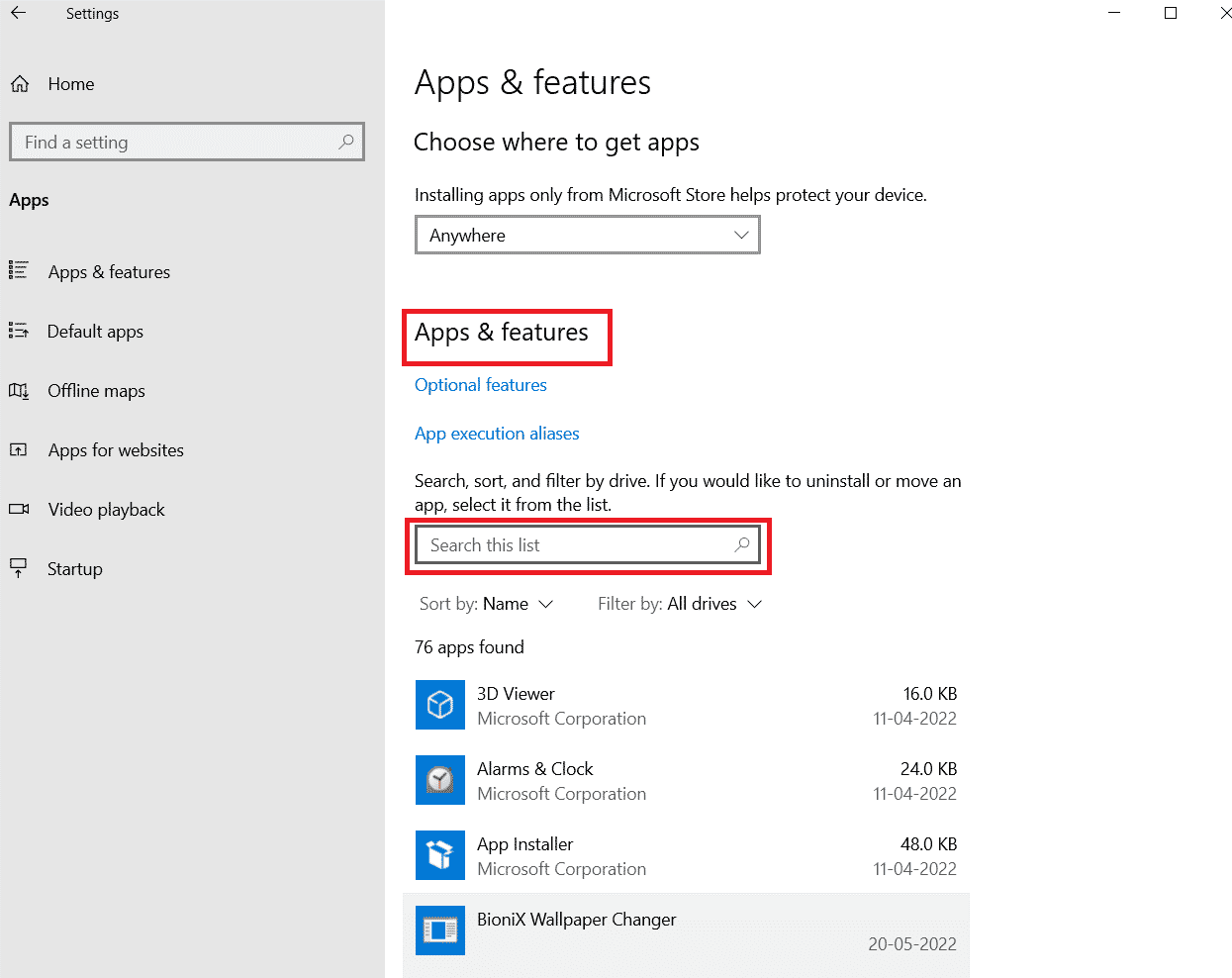 Search for Hulu in the list.
Then, click on Hulu and press the Uninstall
Now, press the Uninstall button again to confirm it.
Restart your computer once the app has been uninstalled on your device.
Then, open your browser and go to the Hulu Microsoft Store page.
Now, press the Get in Store app button to launch the app in Microsoft Store and press the Install option.
Check if the error code is fixed in the freshly installed Hulu app.
Moreover you can also uninstall the app using the third party uninstaller, this remove the app completely without leaving the traces, junk files, etc.
Solution 10: Try Hulu on Another Device
Luckily, trying Hulu on another device is a simple and effective way to fix this error code. By switching to a different device, you can reset the streaming environment and access the content you love.
Hulu works on many types of devices, including computers, TVs, game consoles, mobile devices, and streaming sticks. To check if your device is supported, you can visit Hulu's website. Additionally, you should ensure that your device is running the latest version of its operating system.
Solution 11: Contact Hulu Support
If none of the above-discussed methods works for you, then it's time to contact the Hulu team for support. Hulu's technical support team can help you diagnose and fix your issue.
Easy Way to Optimize your Windows PC/Laptop Performance
If your Windows PC or laptop is running slow or causing various errors and issues then here it is suggested to scan your system with the PC Repair Tool.
This is a multifunctional tool that just by scanning once detects and fixes various computer errors, removes malware, and hardware failure, prevents file loss, and repairs corrupted system files to speed up Windows PC performance.
With this, you can also fix other PC fatal errors like BSOD errors, DLL errors, repair registry entries, runtime errors, and many others. You just need to download and install the tool, the rest work is done automatically.
To Wrap Up…
Hulu error code p-dev320 is a common issue that Hulu users encounter when streaming content. Fortunately, there are a few solutions you can take to try to fix the issue.
Hope the articles work for you. But if there is anything that I missed out then feel free to share with us on our Facebook page.
Also, don't forget to follow us on our social media handles to get more interesting guides and helpful tips to keep your computer safe from errors and issues.
Good Luck..!
Hardeep has always been a Windows lover ever since she got her hands on her first Windows XP PC. She has always been enthusiastic about technological stuff, especially Artificial Intelligence (AI) computing. Before joining PC Error Fix, she worked as a freelancer and worked on numerous technical projects.