Though Microsoft Outlook is good in managing countless email accounts but sometimes it also causes interruption when receiving or sending emails. If you are unable to send an email or haven't received any for a long time then there might be a possibility of 0x80042108 error.
Outlook Error 0x80042108 is a common error that can occur while launching Outlook, performing mail operations (sending, receiving, or replying, etc.), storing data on PST file, etc. an error message appears on the screen.
"Reported error (0x80042108): Outlook is unable to connect to your incoming (POP3) email server." If you continue to receive this message, contact your server administrator or Internet service provider (ISP)
Subsequently, outlook users can't receive or send SMTP (Simple Mail Transfer Protocol) emails.
This error message shows that the (POP3) mail server is not working properly. If you are also encountering these 80042108 errors then you need not worry as you will get the perfect solution to fix it.
In this article, you will be provided with the solution to fix error 0x80042108. Go through this article to the conclusion and apply the fixes. But before that also check out the reason behind error 0x80042108.
Reason Behind Error 0x80042108
There are few reasons that cause error 0x80042108 to appear some of them are mentioned below, have a look at them carefully to avoid then to happen:
Damage and corrupt PST files
Virus or malicious threats
Improper installation or update of MS Office
Failure of Outlook application
Anti-spam adds in installed in the Outlook that conflicts the Outlook application
Initially, you can get used to this error messages but after some time it starts to increase its frequency and starts to hamper your work. Later on, you may face severe loss of data situations, so it is necessary to resolve this error 0×80042108 at its earlier stage.
How Do I Fix Outlook Error 0x80042108?
1: Remove Antivirus Add-in
Sometimes add-ins are installed in your system are spam and that can give you 0x80042108 error. Disabling antivirus temporarily won't affect your system. You can remove the antivirus add-in to fix this error.
Follow the steps to remove add-ins:
Open outlook
Click on File> options> Add-ins
At the bottom, you will see the GO button, click on it
Now, select the Add-ins that are related to security shield or antivirus software and Click Remove
After removing the add-ins try working on outlook again, this time you won't face 80042108 error.
2: Run Outlook into Safe Mode
Microsoft outlook has its safe mode which starts the additional customized files or software without the add-ins. You can open the outlook into a safe mode if you find any problem.
Follow the steps to run the outlook into safe mode:
Press Windows + R key
Type Outlook /safe and click OK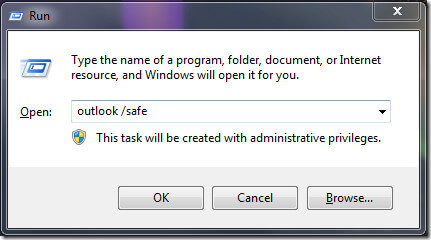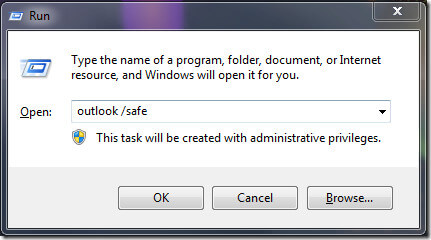 This will open the outlook into safe mode and you can work send and receive emails without the error 0x80042108.
3: Turn Windows Firewall Off
Outlook server connection can also be interfered with the Windows firewall and cause 0x80042108 error on outlook. To fix the error turn off the firewall. Follow the steps to do so:
Press Windows icon
Type control panel
Click on system and security
Select Windows Firewall
On the left side, click on Turn Windows Firewall on or off option
Select Turn off Windows Firewall (not recommended) option on both
Click OK
This will turn off the Windows firewall. If these steps helped in solving the 80042108 error, then on the Windows firewall tab
Click on Allow a program or feature through Windows firewall option
Click on change setting button
Search for outlook and select them
Click on OK and Turn on Windows Firewall
After these steps, outlook error 0x80042108 will be resolved.
4: Fix PST File with Inbox Repair Tool
80042108 error can also occur because of corrupted or damaged PST (Personal Storage Table) files. Therefore, to fix corrupted or damaged PST files there is an Inbox Repair Tool in Outlook.
Follow the steps to fix PST files with Inbox Repair Tool:
To open Inbox Repair Tool, close the outlook
Press Windows icon
Type scanpst.exe and press OK
Inbox Repair Tool will automatically start the repairing process, but if it does not then press the Browser button and select PST file to scan
Press start to initiate the scan
If any PST file required to be repaired, a window will appear stating it.
Then, click on Repair button
After the repairing process is completed open your outlook and tries sending an email. This time it won't get interrupted with the 0x80042108 error.
5: Check for Windows Update Service
To fix error 0x80042108 you can check whether the Windows Update is on or not. To check Windows Update service, follow the below-given steps:
Press Windows icon
Type services and hit enter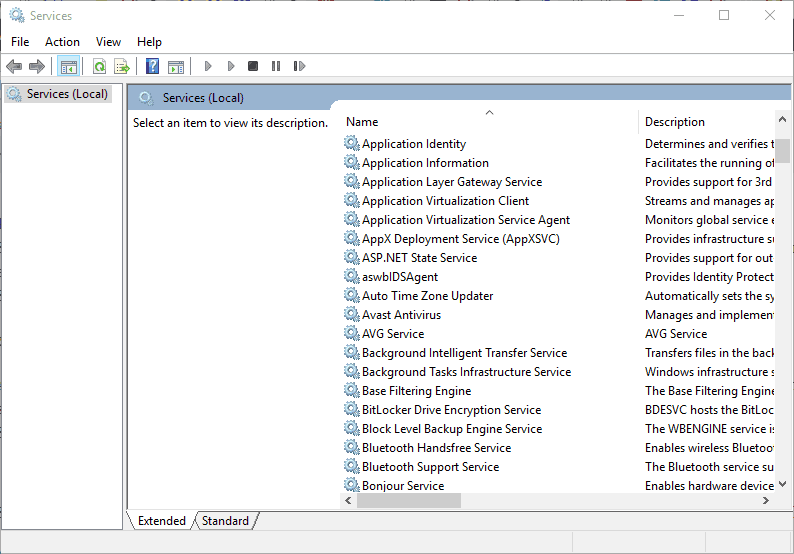 Search for Windows Update Service and double-click on it to open
Click on startup type and select Automatic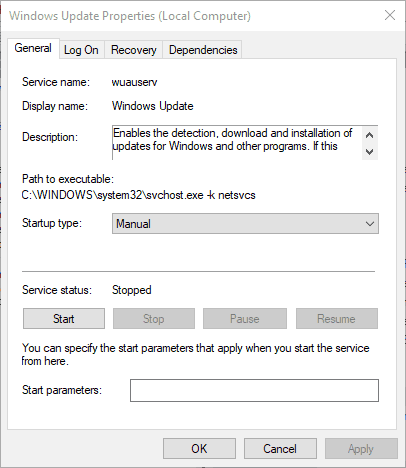 Now, restart your Windows and open Outlook. You won't see the 0x80042108 now.
Best & Easy Solution to Fix Error 0x80042108
Though the manual solutions are time taking but are still worth trying. But if you do not have the technical knowledge and find the manuals difficult to perform then you can try the PC Repair Tool.
This repairing tool is easy to use and does not require any professional. It not only fixes all PC related issues such as DLL error, registry error, game error, update error & others but also improves PC performance by repairing the corrupt, damaged or inaccessible system files.
Wrap Up:
Well, that's all…I have provided the information to the best of my knowledge to fix error 0x80042108. Now it is up to you, put some effort, and try the workaround.
The above-mentioned manuals are tested and will definitely work, perform them one by one carefully to get back to work in Outlook without any errors.
Hope you liked this article and it turns out to be useful for you in solving your issues. Despite this, if you are having any queries or suggestions related to Outlook error then share it with us.
Always up to help others with their PC-related issues, Jack loves to write on subjects such as Windows 10, Xbox, and numerous technical things. In his free time, he loves to play with his dog "Bruno" and hang out with his friends.