BSOD (Blue Screen of Death) errors like ACPI_BIOS_ERROR can be a serious error as it restarts your system whenever it appears. This type of error generally appears when you try to install Windows 10. Sometimes it can also prevent Windows 10 from starting.
If you face this error then it is advised you to check and change the BIOS settings before installation Windows 10 again. As this error is a serious one you should know how to fix it.
Below given are the methods that will help you to fix and solve acpi_bios_error in Windows 10. But before going further towards the solutions first let us find out the reasons behind the error.
Reasons Behind ACPI_BIOS_ERROR Blue Screen Errors
Old or damaged device drivers OR Incorrectly configured system drivers.
Damaged Windows registry database due to a recent software change (install or uninstall).
Computer Virus or malware infected Windows system files and damaged system related files which can generate this issue.
Clash of system drivers after the installation of new hardware.
A damaged hard drive may generate "Error 0xA5 blue screen".
You may also face ACPI_BIOS_ERROR STOP error because of memory (RAM) corruption.
Methods to Fix ACPI_BIOS_ERROR in Windows 10
Below given are the methods that will help you to fix ACPI bios error in windows 10. Follows them one by one to get better results.
1: Update the BIOS Driver to Fix the ACPI_BIOS_ERROR
After booting Windows 10 into safe mode, now you have to install the BIOS driver to fix the ACPI BIOS ERROR. Visit the manufacturer's website of your PC or laptop and select drivers that suitable for your PC motherboard.
Steps to Update your BIOS Driver
First, you have to boot your system into Safe Mode.
Now, find out the brand of your system's motherboard. Search for the motherboard brand name and download the suitable Drivers from the manufacturer's website
After downloading, now you have to install the BIOS driver.
This will fix the ACPI_BIOS_ERROR in Windows 10.
2: Try to boot The Computer or laptop into Safe Mode if your system is unable to Load Windows Normally
Attach the bootable disk or USB and restart the computer, wait for it to start.
After booting click on the Next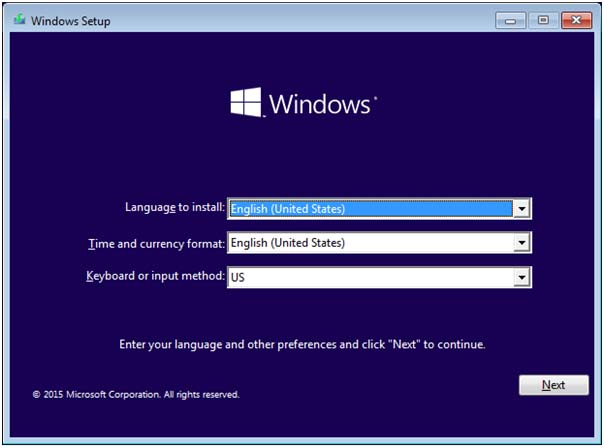 Click Repair your computer
Click Restart on the bottom-right.
Once it reboots, select any from the safe mode option. Safe Mode with Networking is suggested (this allow you to use the internet under safe mode)
3: Fix Automatic Startup with Windows 10 Setup Disk
This task is automatically executed by the Windows 10. But if this trick is unable to trigger automatically then you have to run it manually. Apply the below-given steps to run this task, a bootable Windows 10 installation DVD or USB is required to execute the steps.
Note: If you are unable to boot your computer normally then follow the below-given steps:
Attach the bootable disk or USB and restart the computer, wait for it to start.
After booting click on the Next
Select Repair your computer
Click Troubleshoot
Click Advanced Options
Click Startup Repair
Follow the screen instructions to complete the process.
4: Set ACPI Mode to S1 in BIOS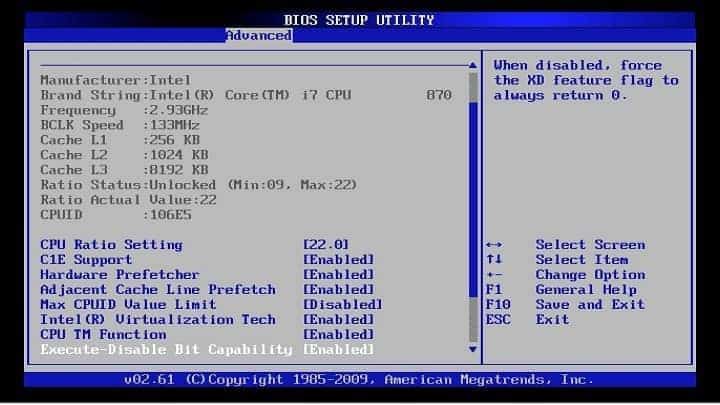 According to many users, ACPI_BIOS_ERROR BSOD error generally appears when you wake up your PC from sleep mode, so to fix this issue, you will have to set the ACPI mode to S1 in BIOS. In order to set acpi in Bios mode 1 check the detailed instructions given on the motherboard manual.
5: Update Driver
Blue screen of Death Error usually arises when the drivers are outdated, incompatible to your system or properly not working then, ACPI_BIOS_ERROR appears and crashes your system.
In order to fix this error, it is suggested to update your driver, you can update it by visiting the manufacturer's website or you can download it from the official Microsoft website.
Or you can use Driver Easy to update your drivers. It will automatically scan and update your driver with ease.
6: Try Installing Windows 10 in the UEFI Mode
Many Windows users have reported that they are unable to install Windows 10 in their PC/laptop because of  ACPI_BIOS_ERROR, you can fix this issue easily by installing Windows 10 in UEFI mode.
To install Window 10 in UEFI mode you will need bootable USB flash drive. Follow the steps to do so:
Connect your bootable USB flash drive to your system and restart
While your PC boots press F11to select boot device. Remember that your motherboard might use a different key, be careful to check the detailed instructions given on the motherboard manual
A list of options will appear. Select UEFI: USB Flash Drive.
Now, follow the instructions given on the screen to complete the Windows 10 setup.
This will install UEFI mode in Windows 10 and also fix the ACPI bios error.
Automatic Solution: PC Repair Tool
If the above-given steps are unable to fix the issue then you can also try an automatic solution PC Repair Tool to fix ACPI_BIOS_ERROR in Windows 10. This tool is one of the most effective ways to get rid of Windows 10 BIOS error.
Through this tool, you can repair this error without doing anything manually. Simply download, install and run this tool for Windows 10, it will automatically scan the PC for error and fix the all present issue.
It will also repair the damaged registry database and enhance the speed of your Windows 10 PC.
Conclusion
Here I have provided the methods through which you can fix the ACPI bios error in Windows 10. Perform the methods one by one to get rid of this error and continue your work without any interruption.
Hope this article is helpful to you in resolving the error in Windows 10.
If you have any queries or suggestion then you can share with us in the comment section given below.

Always up to help others with their PC-related issues, Jack loves to write on subjects such as Windows 10, Xbox, and numerous technical things. In his free time, he loves to play with his dog "Bruno" and hang out with his friends.