If you are a true superhero lover and loves playing superhero games, then you must be knowing about the Marvel Games. Marvel videogames have dominated the box office for so long with their phenomenal video games.
Marvel has an enormous of games that often confuses players to choose one of them. So, if you are also thinking of playing some of the top Marvel games for PS4 but don't which one would be worth trying, then this article will help you.
Here, I have mentioned the list of the top 9 Marvel superhero games for PS4 that will help you to realize which game is suitable for you and whether it worth playing or not. So, without wasting any further time, let's go and check out the Marvel video games you should try playing on PS4.
List of Top Marvel Games for PS4:
5: Guardians of the Galaxy: The Telltale Series
9: Marvel Pinball Season 1 Bundle
#1: Marvel's Spider-Man
Platform:

 PlayStation 4, PlayStation 5

Developer:

 Insomniac Games

Publisher:

 Sony Interactive Entertainment

Release Date: 

September 7th, 2018

Genre: 

Action, Adventure, Superhero

Price:

$39.99

Score: 

9.5/10
Marvel's Spider-Man has been titled as the best superhero and action game on PS4 so far. It is a critically acclaimed amazing & exclusive title that you won't get to play except on PS4 and PS5.
It's only been 2 years since the game has been released and it already becomes a huge critical & financial success. The gamers and critics are just wowing with its surprisingly fresh take on gameplay and Kratos's story.
The main character of this game that cannot be underestimated is Peter Parker, the real hero of this game. In this game, you will be put into the shoes of the main hero character to show and experience the storyline which will start in the Kingpin.
Apart from the storyline, you can enjoy the web-slinging, free-fowling movements of the Spider-Man in the open-world adventure. Running along the walls, swinging between the buildings, vault over the obstacles, and other things will give you the real feel of a superhero.
The combat, swinging, New York city altogether enhance Marvel's Spider-Man experience and make the game's character more faithful and exciting. If you are still unsure about trying out this game, then must take a glance on its feature, pros, and cons as it will help you to make your mind.
Key Features:
You will be mesmerized by the snowy and wintery wonderland of New York

Traversal in the game is exceptionally good

Textures have never looked so real

The SSD is truly a game-changer

Impressive implementation of the Ray tracing

There are numbers of Spidey suits available for gamers to unlock

New abilities, features, and gadgets, and abilities keep freshness in the game

The friendly Neighborhood in the game gives it a nice touch

The performance of the characters is solid throughout the game

Gamers have three visual modes to choose which adds a bonus point to the game

Swinging feature through the New York City at 60fps is a delight

It has DualSense's adaptive triggers

3D audio playing in the background of the game is subtle and noticeable

There are plenty numbers of challenges & side quests

Miles emits charisma
Pros
The storyline of the game is extremely superb

Web swinging feature has a fantastic sense of control and freedom

The mesmerizing beauty of

New York open-world

You will find astonishingly

 detailed visuals

Attractive characters & great performances

Blazing-fast game loading times

Punching feature with webs

It feels incredible while traveling the city throughout the game

Spidey-quips

Fan service
Cons
Pretty similar to Spider-Man Arkham

Players forced to the stealth sections

No any real rewards for the collectibles
The open-world structure is quite familiar and there is nothing new
Repetitive mini-games
All of the boss fights are QTE drenched
Limited

DualSense implementation
Get Marvel's Spider-Man for PS4
#2: Lego Super Heroes
Platform:

 PS4, PS3, Wii U, Xbox 360, Xbox One, PC, Nintendo Switch

Developer:

 Traveller's Tales

Publisher:

 Warner Bros Interactive Entertainment

Release Date: 

Nov 15

, 

2013

Genre: 

Action, Adventure, Superhero

Price:

$4.99

Score: 

8.1/10
The LEGO Super Heroes is the second-best game in the list of our best Marvel games for PS4. It is one of the bestselling LEGO video games so far.
This game is based on the action-adventure video game which consists of the original story of the superheroes crossing the entire Marvel Universe.
The LEGO Marvel Super Heroes contains the thrill of teaming up as heroes from the groups like Fantastic Four, X-Men, and Avengers who united to save the universe. Players will visit the different locations such as Times Square, SHIELD Helicarrier, and Raft prison, and will also find out more obscure villains and heroes.
The best part that never fails to appeal to players is, they can play the game with more than 100 characters. You can take control of several Marvel superhero characters, such as Daredevil, the Hulk, Kraven, Captain America, Groot, Phoenix, Carnage, Moon Knight, Kingpin, Howard, and many more.
Another impressive fact about this game is despite it is released in 2013, it still remains one of the most popular & addictive Marvel games. However, if you are still unsure about trying this game and want to know more it, then go through the below-discussed features, pros, and cons.
Key Features:
Lego Marvel Super Heroes offers the original storyline.

The game is full of superheroes Iron Man, Thor, the Hulk, Wolverine, Spider-Man, and many other heroes.

Lego and Marvel players will enjoy this classic videogame which is full of adventure & humor along with playing as the favorite Marvel character.

There are more than 100 characters to unlock across the Marvel Universe which includes fan favorites superheroes like Iron Man, Spider-Man, Captain America, Wolverine, the Hulk, Black Widow, Thor, Deadpool, Loki, Hawkeye, & Galactus.

This Lego game is packed with a plethora of combat-like epic battle scenes, puzzle-solving, and action sequences, cool character features & abilities, and also a unique storyline with playful humor.

There are some cool features included in this videogame, such as smashing, swinging, and flying that features all the superheroes and villains as well.

You will save the Earth while living as your favorite Marvel character with the outstanding abilities and strengths:

Iron Man:  Fly, shoot missiles, hover, and unleash the powerful energy beam through the Arc Reactor.
Captain America: Uses his shield to turn it into the wall in order to protect himself and deflect lasers at enemies or objects.
Spider-Man: Pretty obvious, this superhero character shoot webs, use heightened senses in order to spot invisible objects, crawl up the walls, and web-swing.
Hulk use to smash.

Not just this, but you can also perform the new & powerful moves just like BIG-fig characters such as Abomination and Hulk. Here, you will leave the path of all the destruction after smashing through the LEGO walls & will throw cars using your hyper strength.

Experience LEGO New York wonderland like never before by traveling the iconic locations such as Asteroid M, X Mansion, and Asgard.

You can also create your own unique superheroes using the customizable characters.
Pros
Great storyline with excellent sense of humor

Full of new & fresh ideas

Inventive levels of challenges will push the gamers to do the new things

The game is loaded with more than 100 characters including superheroes and villains

Beautiful explorable places of New York and rewards unlocking will keep you coming back to the game for more and more

Loaded with the epic combats

Great visual effects
Cons
There are various bugs and glitches

Unoriginal puzzles

Tiring boss battles

Dropped frame-rate 
Get LEGO Marvel Super Heroes on PS4
#3: Marvel's Avengers
Platform:

 PlayStation 4, Xbox One, PlayStation 5, Xbox Series X and Series S, Microsoft Windows, Google Stadia

Developer:

 Crystal Dynamics, Eidos-Montréal, Nixxes Software BV, Crystal Northwest, Eidos Interactive

Publisher:

 Square Enix

Release Date: 

14 August 2020

Genre: 

Action, Adventure, Superhero

Price:

$39.99

Score: 

8.1/10
After the huge success of Marvel's Spider-Man, another successful game released by Square Enix is Marvel's Avengers.
It is an action role-playing game. The story of this game starts with the Avengers which was disbanded 5 years previously. Now, the rest is up to the new hero of this game, Ms. Marvel, who will bring back the group together to stop the new villain Advanced Idea Mechanics (AIM).
Playing as Kamala Khan is totally a super fun experience as she is going to layer the superheroes hero with cool powers. Also, you will get a chance to play the game as your favorite superheroes, such as Thor, Captain America,  Black Widow, and many others too!
There are so many new exciting features introduced to this game. So, to know more about this game take a look at it's features, pros, and cons.
Key Features:
Going through the single-player campaigns gives the progress that allows to rebuild and restore the powers.
Play AIM battles solo or play online with your friends.
Improving Earth's Mightiest Heroes playstyle by unlocking the new gears and powerful skills.
Customize your iconic heroes with all-new, classic, and fan-favorite outfits inspired by the 80's Marvel history.
You can also improve each Hero's unique playstyle through the flexible combat system, skills, and customizable gear.
Players launch Warzone Missions & Hero Missions in the hotspots around the globe using the reclaimed helicarrier as the base of operations.
Up to 4 players can assemble online in order to protect the Earth against the escalating threats that can only be overcome by Avengers.
The narrative gets unfolds over multiple years and with each new narrative region & Super Hero will be delivered without any additional cost.
Pros
Shockingly great campaign which keeps the gamers engaged throughout the game

Though Iconic characters are quite familiar but still feels new & intriguing

Narrative interludes and underdog story

Certain heroes characters are extremely fun to play

Each of the heroes feels and plays differently which shows a lot of varieties while playing.
Combat has a depth that becomes more intense and interesting as you keeps unlocking the specializations and moves
The story campaign of the game is thoughtful which shows the conflicts between the Avengers

Various solo & multiplayer modes

Quippy, MCU-like banter

The multiplayer mode allows players to create some awesome teamwork moments that make them feel more heroic

The live game provides a steady flow of stuff to do that'll keep you engaged

Helpful AI companions if you can't find players for co-op

Fast-paced action and thrilling set-pieces
Cons
RPG elements of the game are mostly just the heap of excess gears and numbers

Post-game content is the same & uninspired

There are so many gameplay, audio, and visual bugs

The game is specifically designed for the multiplayer

There is a limited role of villains

Combats are chaotic and uninspired

Art direction in the game is not up to the mark

Over usage of "strongboxes"

Quite difficult to find the online players

Multiplayer levels are pretty repetitive as players fight through the same enemies and locales

Cannon fodder enemies have weak AI

Fighting with multiple heroes at the same time creates too much chaos, which leads to combat failure.
#4: Deadpool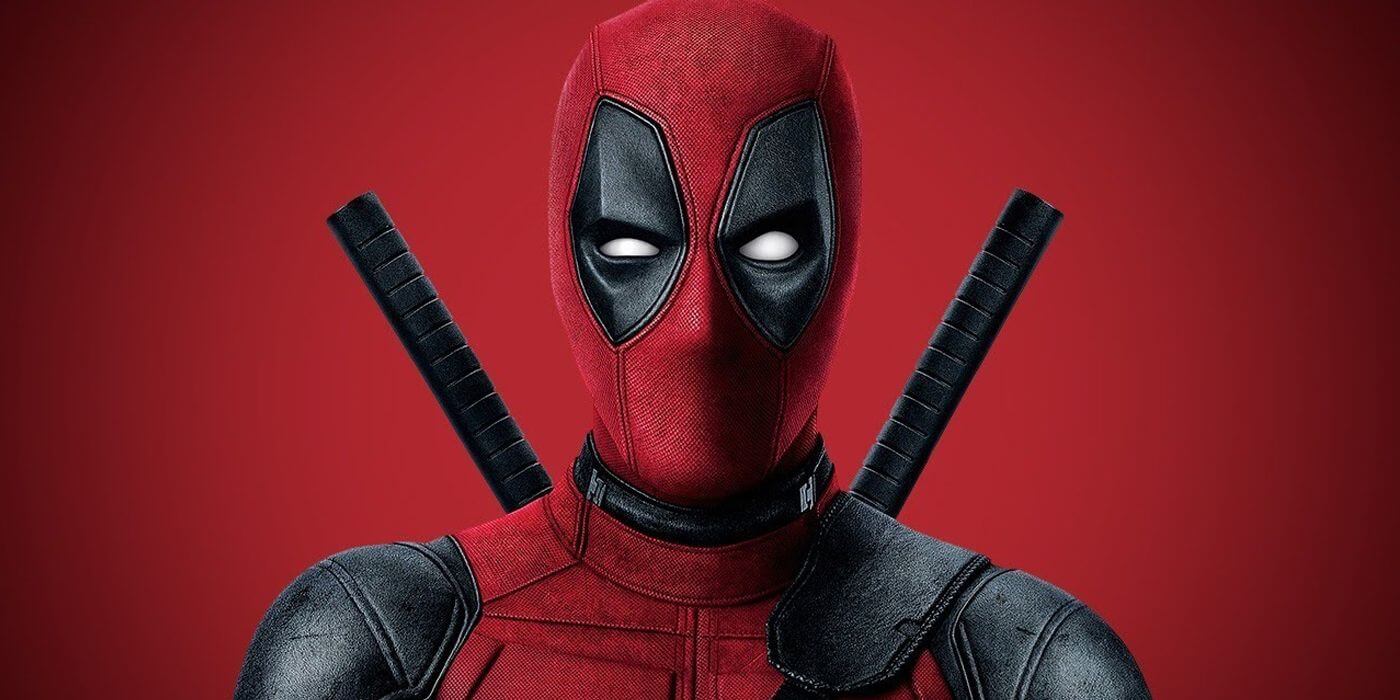 Platform:

 PlayStation 4, Xbox One, PlayStation 3, Microsoft Windows, Xbox 360

Developer:

 High Moon Studios

Publisher:

 Activision

Release Date: 

25 June 2013

Genre: 

Action, Adventure

Mode: 

Single-player video game

Price:

 $49.99

Score: 

7.7/10
Deadpool is a hilarious title that was released by the High Moon Studios in 2013 just before releasing the Deadpool movie.
It is a hack & slash third-person shooter game that features familiar comic superhero characters such as X-Men, Cable, Mr. Sinister, and Domino.
In this game, there are several copious amounts of swearing and violence, which makes it unsuitable for children. However, there are multiple exciting features in this game that are enough to blow up the mind of gamers.
If you also want to know about these features and what does this game has for you, then take a look at the points mentioned below.
Key Features:
In this videogame, players play the role of Deadpool, who is a Mercenary with the accelerated healing factor. 

The Deadpool video game for PS4 will open up a limitless world for you to explore. 

This game consists of a shooting feature that can be used to kill all of your enemies. 

Getting galore of weapons helps gamers in assisting the killing spree.

As this game is based on action-based play, it will give you a great immersive gaming experience.

Bring the Deadpool Video Game to your home will help you to encounter the heroic gaming experience that you had never get before.
Pros
Brutal gameplay

The game is genuinely funny and comedy

All the combat are satisfying

Hilarious short videos detailing Marvel lore

The game has unexpected references to the classic franchises
Cons
Boss battles are not that much inspirable

Repetitive encounters

Combat has several camera & control issues

Little replay value

Challenge comes with the screen flooding with enemies
#5: Guardians of the Galaxy: The Telltale Series
Platform:

 PlayStation 4, Nintendo Switch, Android, Xbox One, Microsoft Windows, iOS, macOS

Developer:

 Telltale Games

Publisher:

 Telltale Games

Release Date: 

18 April 2017

Genre: 

Action, Adventure

Mode: 

Single-player video game

Price:

 $24.99

Score: 

8/10
Guardians of the Galaxy: The Telltale Series is an episodic action-adventure video game series published and developed by Telltale Games. The game is based on the comic book series of Marvel Comics' Guardians of the Galaxy. The first episode of the game was released back on 18 April 2017.
Each of the episodes of the game spotlights the Guardians of the Galaxy's member who steals the Eternity Forge, which is the powerful and immense cosmic artifact used by Thanos, that must be recovered from Hala the Accuser.
It is not just an action game; moreover, the player has to make so many decisions that will affect the narration of the game. This game has shown the specialty of Telltale as it is one of the best games developed by them.
The game has its soundtrack, character designs, and locations, all inspired by the GOTG cinematic brand. The overall gaming experience has placed this game in the list of top Marvel video games on PS4.
Now, go ahead and dive into more details of this game…
Key Features:
Marvel's Guardians of the Galaxy Story:

The overall story explained and showed in this game has some interesting moments. 

Interface: 

The interface of the game hasn't changed and it still didn't fail to impress the gamers.

Lasting appeal: 

After finishing each of the episodes which take around an hour and a half, you can advantage of the longevity of reloading & trying the other choices.

Sound:

The

classic rock tunes used in the game are super cool. You can find the same tunes on Spotify and Apple Music.

Visuals: 

The visuals are looking pretty good.
Pros
Interesting premise

Great fight scenes

Plenty of good moments through playing the game

Great sense of humor

Well-written dialogue & story hook

Used good songs and rock tunes on the soundtrack

Ties up loose ends of prior episodes

The season pass is inexpensive

Welcomed mini-origin stories

One of the best-presented Telltale game

Fairly good cinematic flair used in the game
Cons
Some of the story plots failed to hold the attention

Boring Puzzles

The ending of the game is anticlimactic & forced

Though the sounds are good but are used too many times

A lot of rehashing of prior scenes in the series

Some stilted animations

Stakes don't feel particularly high

Walking around the segments feel as clunky and dated as ever
Get Guardians of the Galaxy: The Telltale Series on PS4
#6: Iron Man VR
Platform:

 PlayStation 4

Developer:

 Camouflaj

Publisher:

 Sony Interactive Entertainment

Release Date:

 3 July 2017

Genre: 

Action, Shooter

Mode: 

Single-player video game

Price:

$39.99

Score: 

8/10
Have you ever imagined living your day as Iron Man and flying around the places, saving people from tragedies, and being the hero of a million people? If so, then the Iron Man VR game is developed for someone like you.
It is one of the next best Marvel games for PS4 that will make your impossible dream comes true. This is an action-shooter game that is going to give you an immersive & thrilling experience.
In this action game, you are going to track down all of the old Stark Industries weapons that went to the wrong hands.  Additionally, you will be encouraged to replay the game levels to make them better.
The most exciting part of the game is, the higher you will score, the more you would be able to customize the armor. This is not the end of it, there are so many other things in this game for you. One thing I can make sure that this game will not fail to impress you.
Moving ahead, here are few more points to consider before getting it on your console. So, read out the further details of this game.
Key Features:
You can use the

two PlayStation Move motion controllers to fire up the Iron Man's Repulsor Jets & blast them into the sky with the iconic gear of Iron Man at the fingertips.

Customize the Iron Man's awesome abilities and sleek armor by upgrading the tech used in Tony Stark's garage.

In this game, players are going to face off

Iron Man's best foes in high-stakes and action-packed battles.
Pros
Excellent, intuitive controls

Intriguing story

Decent job of utilizing the Move Controllers

Combat in Iron Man VR is superb

Lots of freedom whilst flying

Plenty of optional content
Cons
Visuals aren't that great

Repetitive missions

Loading games taking too long

Screen loading also takes time

Hectic scenes affect frame rate

Occasional tracking hitches

The story of the game is familiar and seems nothing is new
Get Marvel's Iron Man VR for PS4
#7: Marvel v Capcom: Infinite
Platform:

 PlayStation 4, Xbox One, Microsoft Windows

Developer:

 Camouflaj

Publisher:

 Capcom

Release Date:

 19 September 2017

Genre: 

Fighting

Mode: 

Single-player video game

Price:

$39.99

Score: 

7.7/10
Marvel v Capcom: Infinite is an iconic fighting game launched by Capcom in 2017.
In this game, you will get limited playable characters. However, developers have added six more characters in this game: Gamora, Black Widow, Black Panther, Captain Marvel (Carol Danvers), Winter Soldier, and Ultron.
It is a bright & fun game and is perfect for the classic Street Fighter's fans or for the gamers who would love to see Ryu beaten up by Dormammu.
The story, heroes, graphics, sounds will keep you engaged with this game and this is the reason why it is one of the top Marvel games for PlayStation4.
Key Features:
Reborn Rivalries: In this game, you are going to feel like the Universes collided once again to this new crossover clash, where the players will select their favorite Capcom and Marvel characters & will be engaged in the 2v2 team battles. This will allow for all-new gameplay dynamics.
Iconic Heroes: Many more characters have joined the announced roster (like Iron Man, Captain Marvel,  Captain America, Morrigan, Mega Man X, and Ryu) in this survival battle, including the Hulk, Rocket Raccoon, Thor, Hawkeye, Strider Hiryu, Chun-Li, Ultron, and Chris Redfield.
Cinematic Story: The storyline of this game has explained how The Marvel & Capcom universes collide as the heroes & villains battle to save their worlds from the new threat, i.e. Ultron Sigma.
Infinite Power: You will have the choice of six different powerful Marvel Universe's Infinity Stones to influence the result of the battle. Each of the Infinity Stone will allow you to customize the characters with different yet unique abilities & game-changing effects.
Access Single Player Content: Players are also allowed to access the single-player modes where they can enhance the skills including the Arcade modes, Training, and Mission.
Expanded Multiplayer Features: The game has expanded the multiplayer features to deepen your overall experiences, such as robust online modes, content with casual and ranked matches, online lobbies with a spectator mode, and global leaderboards.
Pros
The Infinity Stones allow for more creative strategies and styles

The new tag system places more emphasis on skill over automation

Mechanics are deep and complex but casual players are accommodated

Story mode is fun and engaging throughout

Infinity Stones are fun and strategic gameplay addition.

2 battles streamline fights in a satisfying fashion.

Can deactivate auto-combos.
Cons
Inconsistent character models

The overall presentation is lacking in personality and flair

Bland presentation.

Ho-hum roster.

Weak Story mode.

Some long load times.

DRM shenanigans.
Get Marvel v Capcom: Infinite on PS4
#8: LEGO Marvel's Avengers
Platform:

 PlayStation 3, PlayStation 4, Xbox One, Xbox 360, Nintendo 3DS, Wii U, PlayStation Vita, Microsoft Windows, macOS

Developer:

 Traveller's Tales, TT Fusion, Feral Interactive, TT Games

Publisher:

 Warner Bros. Interactive Entertainment

Release Date:

 26 January 2016

Genre: 

Action,

 

Adventure

Mode: 

Single-player video game, Multiplayer video game

Price:

$19.99

Score: 

7.1/10
The next best Marvel game for PS4 is LEGO Marvel's Avengers.
Astonishingly, this game has more than 200 characters to play with, which contains a mixture of well & lesser-known villains and heroes.
This game is inspired by the MCU, which makes it more accessible. The core of this game has followed the "The Avengers and Avengers: Age of Ultron" plots.
It has additional levels of games based on Phase I & II films, Captain America: The First Avenger, Thor: The Dark World, Captain America: The Winter Soldier, and Iron Man 3.
If you want to know how does this game makes its place in my best Marvel games for PS4, then go through the features of this game along with its pros and cons.
Key Features:
Experiencing blockbuster action right from the Avengers films – In this game, you will relive the moments of Marvel's Avengers: Age of Ultron, Marvel's The Avengers, and more, along with the splash of LEGO humor.
Different roster of Marvel's Avengers characters – Players are allowed to play & unlock more than the 100 characters. You will also be able to enjoy the exciting capabilities, of your favorite superheroes like Iron Man, Hulk, Thor, and Captain America.
Newly enhanced powers & abilities – The game has introduced many new & enhanced power & character abilities. You can use these abilities to team up with the core Avengers in order to execute the combo moves.
Free Roam Gameplay – You can enjoy LEGO Marvel's Avenger's open-world gameplay.
Diverse iconic locations – Players can visit the iconic locations of Marvel Cinematic Universe all around the globe.
Pros
Diverse roster of Marvel's Avengers characters

New and enhanced powers and abilities

Free Roam Gameplay

Variety of iconic locations

Experience the blockbuster action from the Avengers films

Brilliant, well-paced Avengers campaign

Crammed with gags and spectacular set-pieces

Fun new team mechanics suit co-op play

Lots to see, collect and explore
Cons
The old formula isn't getting any fresher

Inconsistent audio

Confusing level design often physically obscures what you're meant to be doing

Imprecise controls that break up the flow of fun

Movie dialog feels awkwardly shoved in and out of place
Get LEGO Marvel's Avengers for PS4
#9: Marvel Pinball Season 1 Bundle
Platform:

 PlayStation 4

Developer:

 Zen Studios

Publisher:

 Zen Studios

Release Date:

 26 September 2017

Genre: 

Simulation

Price:

$23.99

Score: 

7/10
Classic arcade meets Marvel with this one. If you enjoy pinball this game offers life-like effects with Marvel-based tables that are unique and a real joy to play.
Dr. Strange, Blade, Wolverine, and Thor each make an appearance as well as many more with Marvel Legends Pack and Vengeance and Virtue Pack both included.
Pros
Includes a total of ten different pinball tables.

Works in a large number of Star Wars visual references.

Characters from the X-Men universe are present within this bundle.

There are additional game packages that can be accessed.
Cons
Requires a copy of Pinball FX3 to play.

Like all pinball titles

The gameplay can get repetitive.

A fair amount of memory (735.05 megabytes) will be required for the game to function properly.

Older operating systems are not supported by this bundle.
Get Marvel Pinball Season 1 Bundle on PS4
Conclusion
So, these are the best Marvel games for PS4. Now, you can go through the details of each of the listed games and decide which one of them you would like to play on your PlayStation4.
However, there are some points you can consider while choosing the best Marvel games for PlayStation4. You may compare games on the basis of replayability, game characters, storyline, sound, and visual effects.
Also, different players have their choice of games. So, it's totally up to you which game you would like to buy. If you will ask me which one of them is my favorite, then let me tell you, I liked Marvel's Spider-Man the most.
It is because first it is an action video game and secondly, this game has excelled in all the aspects.
Lastly, if you found this article helpful and you enjoyed reading it, then follow it with other game lovers, and don't forget to follow us on Facebook and Twitter.
Hardeep has always been a Windows lover ever since she got her hands on her first Windows XP PC. She has always been enthusiastic about technological stuff, especially Artificial Intelligence (AI) computing. Before joining PC Error Fix, she worked as a freelancer and worked on numerous technical projects.