In Windows 10, some old games like Rise of Nations show some error while executed. This strategy game is very popular among the users, it was released in 2003. But users get unable to play this game after upgrading to Windows 10. It happens because of incompatibility, we know that this game is little old and Windows 10 is the latest version of Windows OS hence some internal inappropriateness may generate this issue. 
Below some useful methods are given that will help you to get rid of Rise of Nations error in Windows 10
Methods to Fix Issues with Rise of Nations
Method 1 – Execute DXSETUP.exe and reinstall Visual C
This action was executed automatically by Steam when the user runs the game for the first time, but due to some internal error, this doesn't happen. Run it manually by applying below given steps:
Step 1: Navigate to the Rise of Nations installation folder, by default it is at (c:\program files (x86)\steam\steamapps\common\rise of nations). But sometime it could be different.
Is Your PC Running Slow & Needs Optimization?
Don't Miss The BEST TOOL To FIX PC Errors & Issues
Step 2: After it go to the  _CommonRedist folder > DirectX > Jun 2010 folder and execute DXSETUP.exe.
Step 3: Once the process is completed, go to  _CommonRedist > vcredist > 2012 and install both the files.
Step 4: It is hoped that after the complete installation of both files you must be able to run the game now.
Download Game Booster to Enhance Game FPS & More !
Boost: Boost the Game.
Save Game Manager: Never lose a save game again.
Game Launcher: Experience enhanced PC Gaming.
Screencapture gallery: Immortalize your best gaming moments
FPS: Get Better FPS Rate.
Method 2 – Execute the game in borderless window mode
If you are unable to run this game in fullscreen mode then you have to change the mode from fullscreen to borderless window. This task is achieved from game's video options menu, but if you still unable to run the game then you can modify it by changing the game's .ini configuration file. Apply the below given steps to do so:
Step 1: Navigate to C:\Users\<username>\AppData\Roaming\Microsoft Games\Rise of Nations and search for a file known as rise2.ini.
Step 2: Open that file and find the Fullscreen=2 line.
Step 3: Modify the value from Fullscreen=2 to Fullscreen=1.
Step 4: Save all the changes.
After it, the game should run in borderless window mode without any issue.
Method 3 – Reinstall the game
In order to reinstall the game, you should follow the below-given steps one by one.
Step 1: Open the Steam and right-click on The Rise of Nations and open Properties.
Step 2: Choose the Local Files.
Step 3: Select the "Verify integrity of game files…" and reboot your PC after the process ends.\
Method 4 – Compatibility Mode
Right-click on the Rise of Nations icon and select Properties.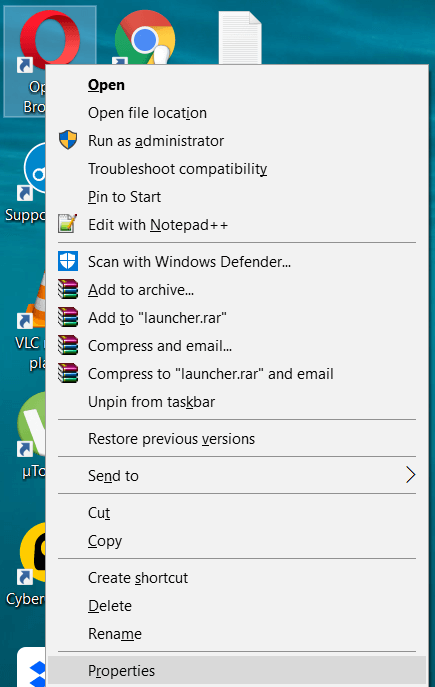 Then go to the Compatibility tab and click on the Run Compatibility Troubleshooter.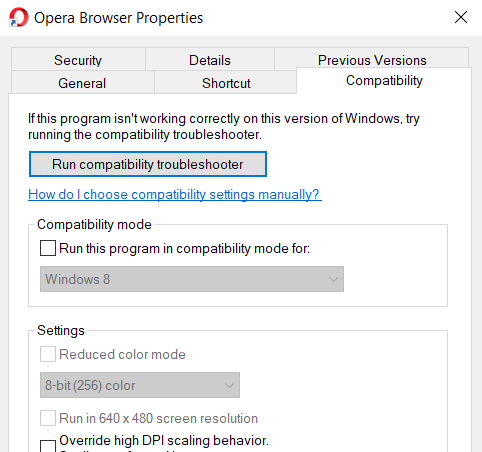 After it, try to execute the game again. If the game is running without any error then save the setting.
But, still getting the same problem then, follow the given steps:
Step 1: Tick mark on the Run this program in compatibility mode.
Step 2: Then select the operating system of the driver that you are using.
Step 3: Again tick mark on the Run this program as an Administrator.
Step 4: Finally, save these changes and exit.
Professional Recommendations
In case you are getting any registry error or DLL error while running game on Windows 10 then you can use a professionally programmed Windows 10 Game Repair Tool. This tool is very easy to use, with the help of this game you can easily deal with all types of PC error and run game without any lag issue.
Follow 3 Simple Steps to Repair PC Instantly!
Step 1 – Download & Install PC Repair Tool.
Step 2 – Click "Scan" button to diagnose the PC.
Step 3 – Click "Fix Errors" to the fix the issues and you are done.
(Note: This powerful tool can increase your performance by 97%)
Summary
Article Name
[Solved] Unable to Play Rise of Nations in Windows 10
Description
Apply the given solutions to fix the Unable to Play Rise of Nations in Windows 10 computer or laptop. Simply follow the given solutions one by one and check for the error after applying each of them.
Author
Publisher Name
Publisher Logo