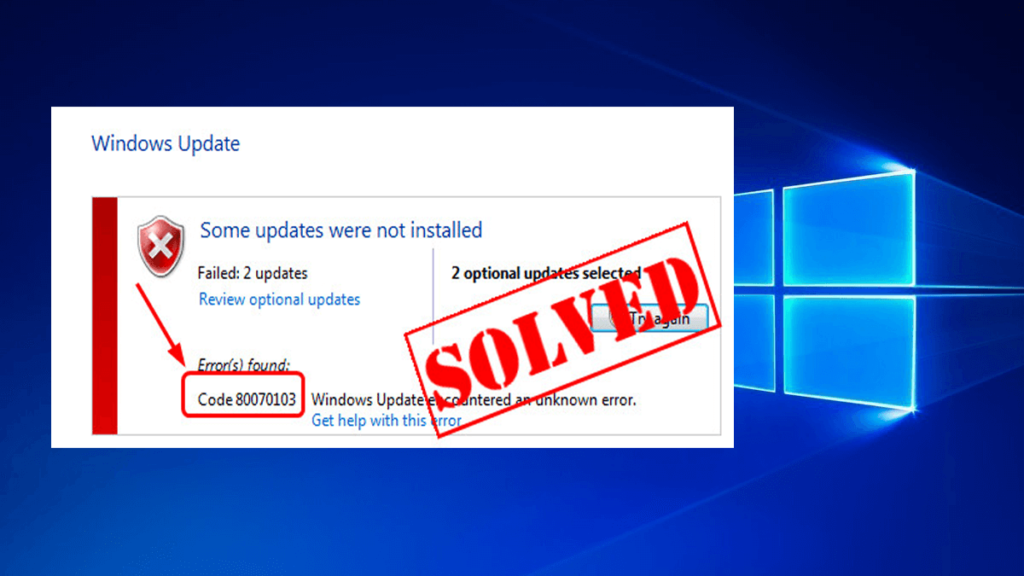 Updating Windows is very important to keep your PC\Laptop running smooth and safe. However, when you try to install the latest update in your computer and a Windows Update 80070103 error appears on the screen. Well, that can be really annoying not knowing any details about what does the error mean and how to solve it.
Error code 80070103 is nothing serious, it just a common warning message that appears when you try to install a device driver which is previously installed in your PC/Laptop or the driver has a low compatibility rating than one you have already installed in your computer.
If you fail to install Windows update you need not panic after seeing the update error code 80070103. As in this article, we will help you with the methods of how to fix the Windows update error 80070103 as well as the causes of how does this error code arise.
Keep reading the entire article to know about the Error code 80070103 in details.
What Causes Error Code 80070301?
Causes of error 0x80070103 in Windows can be easily determined. It arises when you try to access to update that is related to drivers. The error code occurs only when you install a driver from Windows website or any other tool on your system that is previously installed in your OS or the version of that driver is not suitable to your system.
Methods to Fix 80070103 Error:
There are various ways through which you can solve the 0x80070103 problem go through the methods one by one to overcome the error code.
Method 1: Hide the Updates
If your device driver is working right, then it is not important to install the update. Instead, you can hide the update to avoid Windows Update from installing. And in this way, the Error code 80070103 won't appear. Follow the steps to do so:
Press Windows + S key, and type "Control Panel" in the dialogue box and select "System and Security" to open the application.
select System from the list of System and Security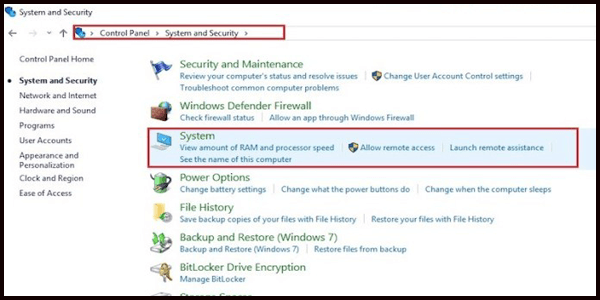 Under System application, click on Advanced System settings from the left-hand side panel.
Open the Hardware tab and click on Device Installation settings.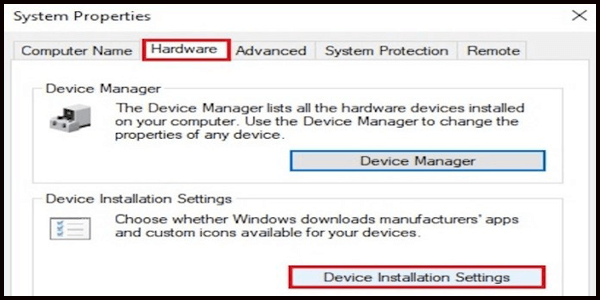 Select No (your device may not work as expected) and save changes.
Restart your computer, now the windows update error code 80070103 will not appear on the screen.
Method 2: Run SFC command
This is the simplest methods that fix the 80070103 error code problem in case of a corrupted System file.
Press Windows + R key and type "Command" in the box.
Hold Ctrl + Shift before pressing Enter.
Type "SFC/scannow" after the blinking cursor in the black area before you Press Enter.
The tool starts scanning to check and fix any file issues it detects.
After your system is scanned check whether the error 0x80070103 is solved or not.
Method 3: Identify the faulty Driver
To identify the faulty driver through which Error code 80070103 appears to follow the below-given steps:
Press Windows+ R key to open a dialogue box and press enter
Type "Windows Update" and press enter to open the update window, in this section you will find multiple apps
Select the "Application" section
Click "View installed update history" to view update history
Now, you will find a list of both successful and failed apps that will help in identifying the problematic driver and after that, you can solve the update error code 80070103.
Method 4: Manually Update Device Driver
Before uninstalling the current graphics driver, first, assure downloading the correct version of the driver that is matching the version of your operating system and system type from the manufacturer's website. After installing the Display Driver Uninstaller (DDU), start your computer in safe mode. After booting your system into the safe mode, start the application which you installed.
Don't Miss: How to Fix Display/Video/Graphics Issues after Windows 10 Update
Select the option "Clean and restart" after you launch the application. The application automatically will uninstall the currently installed drivers and then restarts your computer accordingly.
Press Windows + R key, type "devmgmt.msc" in the dialogue box and hit Enter.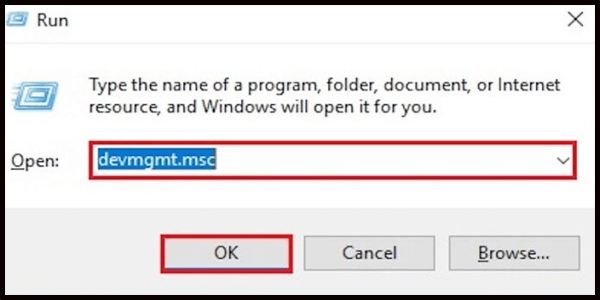 Once in the device manager, expand the category of "Display adapters".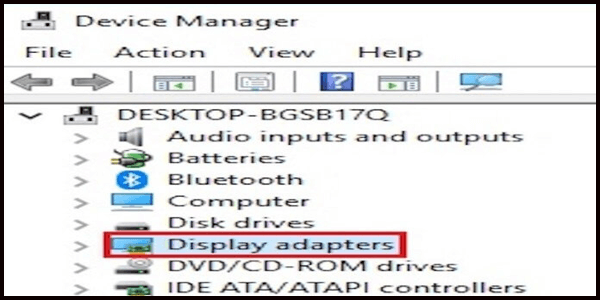 Right-click on the device and select the "Update driver".
Now select "Browse my computer for driver software".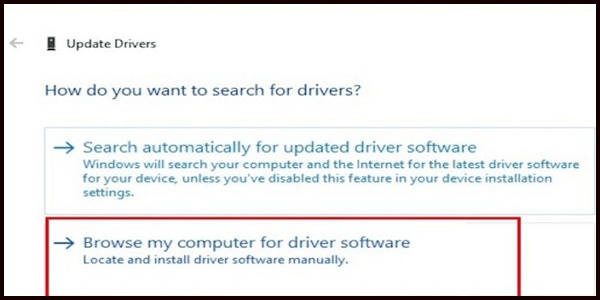 Navigate the location where you have downloaded the driver and install it by following the instructions on-screen.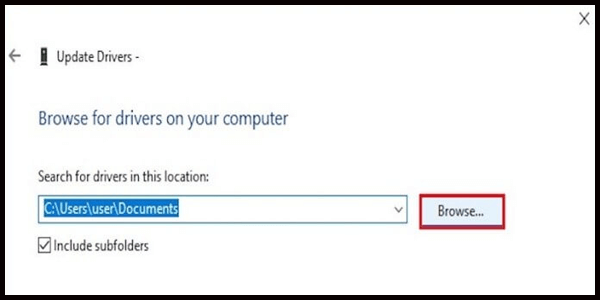 After installing driver update restart your system and check whether the problem is fixed or not. If not then you can make use of Driver Booster this will help you to fix the issue in an easy way.
Method 5: Check for Virus/Malware
You may have experience 0x80072ee7 error code due to failure in scanning your system for harmful virus or malware on a daily basis. Try scanning your computer for virus and malware using an effective and up-to-date anti-virus/malware software to check if it resolves the issue.
When your PC/Laptop gets infected by viruses, an alert message displays in windows defender. In such a case, scan your system.  Follow the steps given to scan your computer:
Go to start menu >settings >update and security >Windows defender
Under "virus and threat protection" section, click on "Advance scan"
Choose "Windows Defender offline scan" option
Click "Scan now"
After the scanning is done, see whether the error is fixed or not.
Method 6: Configuring Proxy Server settings
To try this method go through the steps carefully:
Press Windows+ R key, type "cmd" in the dialogue box and hit enter to open the command prompt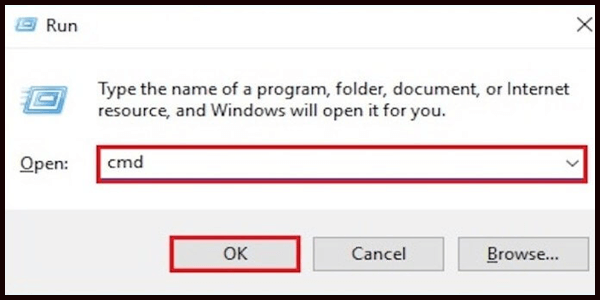 Type netsh winhttp show proxy into the prompt and view your proxy server settings
If you receive a message showing Direct access ( no proxy server), then Press Windows+ R key
Type "cmd" in the dialogue box and press enter
In the command prompt type "sfc/sannow" and press enter
Once the scanning is completed, restart your computer.
Now, check if windows update 80070103 error problem is resolved or not.
Automatic Solution to Fix 0x80070103 Error Code
If you are not so much a computer person and finding difficulty in performing the manual steps then it is recommended to use PC Error Repair Tool to fix every issue regarding Windows. It is the finest tool that scans your PC/laptop, detect and resolve the Windows 10 related issues and errors all at once. This Repair tool is designed with an advanced process that fixes the errors frequently. It prevents loss files, viruses, fixes pc error, corrupted system files, hard drive, Update error code 80070103 and many more.
Conclusion
So, this was all about Windows Update Error code 80070103.
Hope after reading this article and trying all methods mentioned above, your problem of Error code 80070103 is solved.
Try using Windows Repair Tool to fix your issues without any hassle.
To know more about Windows update errors and issues, and how to solve them keep visiting our site.
Follow 3 Simple Steps to Repair PC Instantly!
Step 1 – Download & Install PC Repair Tool.
Step 2 – Click the "Scan" button to diagnose the PC.
Step 3 – Click "Fix Errors" to fix the issues and you are done.
(Note: This powerful tool can increase your performance by 97%)
Summary
Article Name
6 Effective ways to Fix Windows Update Error Code 80070103
Description
learn how to fix 80070103 errors in easy and effective ways. Also, get to know how it occurs and its other alternative fixes
Author
Publisher Name
Publisher Logo