Downloading the latest Windows 10 updates are time taking and Internet-Data killing process, all the major Windows 10 updates needs hours of downloading more than the dozen of GBs for each PC you have.
If you are running a big organization having huge numbers of PCs/Laptops then you need to do the same thing with all of your systems.
In order to deal with this lengthy process, Microsoft has added a new feature to the Windows 10 Creators Update called Windows Update Delivery Optimization.
If you are interested to lessen your workload and want to get rid of Windows update long process then continue reading this article to get complete information about Windows update delivery optimization WUDO.
What Is Windows Update Delivery Optimization?
Delivery Optimization feature in Windows 10 is very helpful to download all the updates and apps that you would download through Windows Update and Microsoft Store, along with the same security procedures.
Windows Update Delivery Optimization allows the Windows 10 users to get Windows updates and Microsoft Store apps from sources, like other Computer connected with your local network, or System having the internet connection that are downloading the same files.
In order to confirm that you are getting authentic updates, Delivery Optimization fetches information securely from Microsoft to verify the authenticity of every part of an update or app that downloaded from other PCs.
It will again check the authenticity of the downloaded data and then install it.
How Does Delivery Optimization Work?
First of all, let's know how Delivery Optimization works. Have you downloaded any movie from torrent and shared it with your friends, if YES then you can easily understand the working of WUDO.
Windows Update Delivery Optimization service allows you to download an app or a Windows 10 update and then you can pass the downloaded files to your other systems.
It means you don't have to download the files for all of your systems, simply download on your one system and share it using the "free" bandwidth of your home network.
With the help of Delivery Optimization, a user can also send updates and apps from their PC to other PCs connected with your local network or PCs on the Internet, according to their system settings.
This update data sharing feature between PCs will reduce the Internet bandwidth that's required to update more than one device.
It will also get rid of several download failure situations, unreliable Internet connection, and more.
When the Windows system downloads an available update or app via the Delivery Optimization feature, it will search for the other computers connected on your local network/Internet (based on your settings) that have previously downloaded that update or app.
Delivery Optimization stores all the downloaded files in its local cache for a small interval of time.
How to Disable Windows Update Delivery Optimization?
Windows update Delivery optimization can be disabled easily by following the steps given below.
After you disable delivery optimization feature your system will receive updates and apps directly from Windows Update and from Microsoft Store with Delivery Optimization, but you won't download from or upload to other systems.
Press the Windows key
Select Update & Security section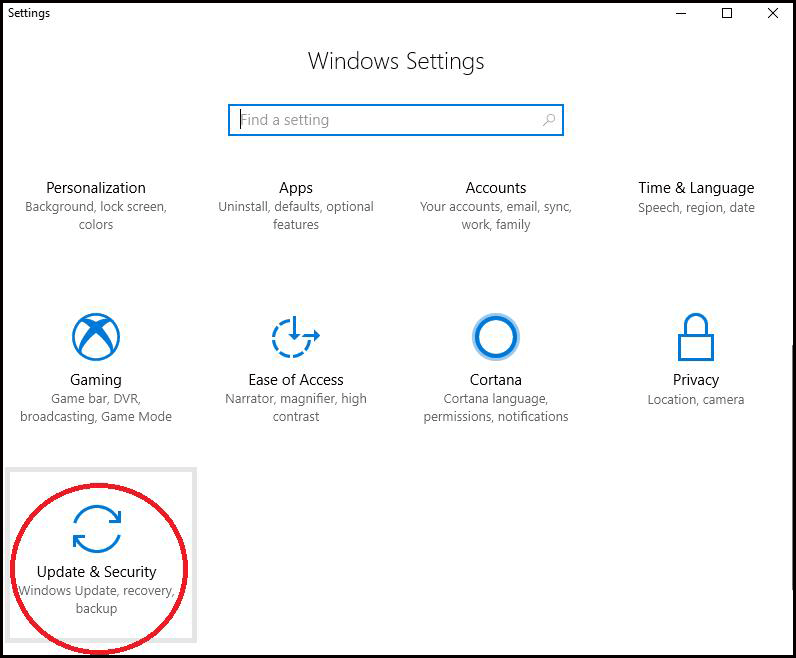 Click on Delivery optimization
Turn off the Allow downloads from other PCs toggle key
NOTE: In case you are using the metered or capped Internet connection then the Delivery Optimization will get unable to automatically download or send the updates or apps to other PCs on the Internet.
You can simply enable it by turning on the toggle key by following the same steps as mentioned above.
Every features have some Pros and Cons, below stated are the Pros and Cons of WUDO (Windows update delivery optimization) have a look at them.
Pros
Support peer to peer efficiency for limited use
Send and receive update files simultaneously
Resume downloads
Balance downloading load
Enable Windows 10 Feature and Cumulative Updates
Without upfront costs
Cons
Does not support SCCM
No control above the content
No reporting or analytics
Need wide-ranging boundary configuration
Requires physical boundaries classification to express scope of peering when overpassing subnets
Does not support migration from Windows 7 to Windows 10
No Packages and Application Deployment support
Cannot enable Optimal Source Selection without a smart agent
Best Method to Maintain & Speed Up Windows 10
Windows 10 comes with numerous features along with errors and issues that make the performance of Windows PC/Laptop slow.
Therefore, to speed up Windows 10 try the PC Repair Tool. This tool is great in solving all sorts of Windows PC related errors and issues in just a few clicks.
All internal errors like BSOD, registry, PC crash or freeze, DLL errors, and others are easily solved with repairing the system files, preventing viruses, and much more.
You just have to take a simple step to download this tool and the rest of the work will be done automatically.
FAQ
Conclusion
That's all about Windows 10 Update Delivery Optimization feature. According to me, this feature is very useful for offices, organizations having lots of PCs.
If you want to avoid the Windows 10 update download failure issues and save your internet bills then you should use this delivery optimization service.
It is also clear that WUDO is completely safe and secure as it can't access any type of personal files or folders or app data.
Well, it is expected that you gain a lot of information about the delivery optimization Windows 10 feature from this article.
For any queries, suggestions, or questions you can write to us on our Facebook page. We'll be pleased to help you solve your queries.
Always up to help others with their PC-related issues, Jack loves to write on subjects such as Windows 10, Xbox, and numerous technical things. In his free time, he loves to play with his dog "Bruno" and hang out with his friends.