Are you getting error code 0xC004F074 after updating Windows, and this prevents you from continuing the activation process on your Windows system?
Then I am here to help you out with the activation error. Generally, after upgrading to Windows 10 you are also required to activate the product. But many users reported they encountered the error 0xC004F074 and are unable to activate their Windows operating system
To fix error 0xC004F074, we recommend Advanced System Repair:
This software is your one stop solution to fix Windows errors, protect you from malware, clean junks and optimize your PC for maximum performance in 3 easy steps:
Download Advanaced System Repair rated Excellent on Trustpilot.
Click Install & Scan Now to install & scan issues causing the PC problems.
Next, click on Click Here to Fix All Issues Now to fix, clean, protect and optimize your PC effectively.
The error code 0xc004f074 meant that the Key Management Service (KMS) couldn't be contacted properly during the activation procedure or the KMS windows activation process is prevented.
As per the users they are getting the below-given error message when they try to activate or upgrade their Windows 10/8 or 7 system
Windows is unable to reach your company's activation service. Please connect to your corporate network. If you are connected and continue to see the error, contact your system administrator. You can also click on error detail to find the exact error. Error code: 0xC004F074
In some cases, it is seen the error code 0xC004F074 also appears when you download an unauthenticated Windows upgrade from pirated software websites. So, it is suggested to download and install updates only from Microsoft's authorized website.
In case your system contains a KMS activated version of Windows 8.1, Windows 8, or Windows 7 and you try to upgrade to Windows 10 then you may get the 0xc004f074 error.
Now coming to the point, let start applying different methods to solve error 0xC004F074, it is recommended to apply them very carefully.
How Do I Fix Error 0xc004f074 in Windows 10?
Solution 1: Uninstall and Reinstall KMS Key
This solution is only valid if you already have an activation key or KMSpico Key. First, you have to uninstall the existing key and then apply the new one.
But, before doing this, open the command prompt with administrator privilege and run the below-given command, type the given command and press the Enter key to run it.
slmgr.vbs/dlv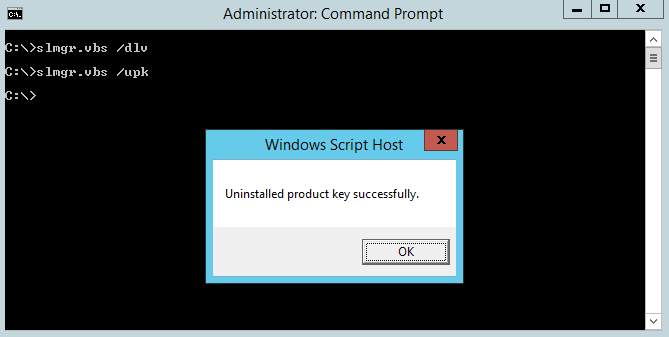 This command will display the below-given description, note down for future use.
Description: Windows(R) Operating System, VOLUME_KMS_WS12_R2 channel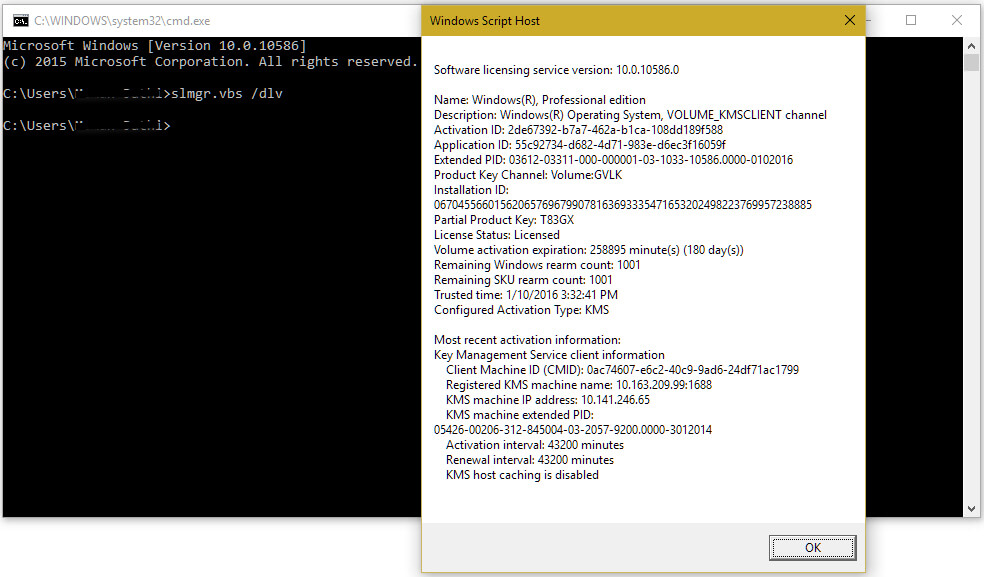 Now, we have to run the below-given command in order to uninstall the existing KMS key:
slmgr.vbs /upk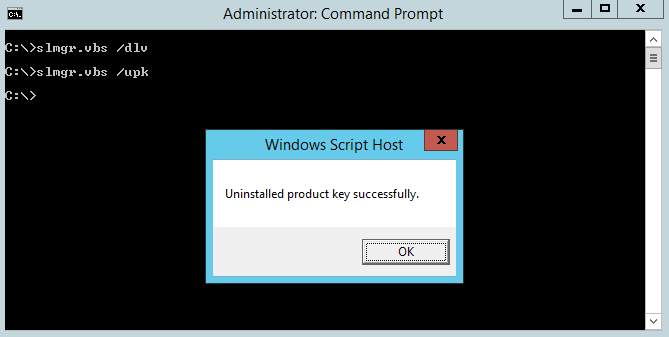 After removing the old key, apply the following command:
slmgr.vbs /ipk <NewKMSProductKey>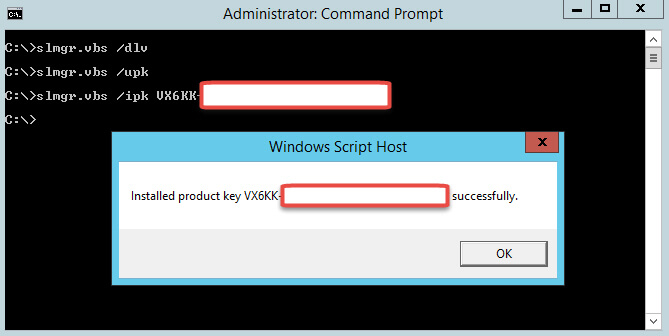 Note: Instead of <NewKMSProductKey> enter your new KMS product key.
After it, navigate to the PC Settings >Update and Security > Activation.
You will see that your windows 10 system is activated.
Solution 2:  Update Your KMS Host 9 (Windows Server 2003)
If you are running an older version of Windows Server, then you need to update it in order to fix or installs KMS on your computer.
The update is available at https://support.microsoft.com/en-us/kb/968912
Make sure that the update is only for Windows Server 2013 Service Pack 1 and later versions of Windows Server 2003.
Solution 3: Update the Date and Time of your System
Wrong date and time of your system may reflect the KMS host and client, hence it might trigger error code 0Xc004F074. This solution is very simple, go to the time and date settings to verify that the time and date is updated.
OR, you can also resynchronize the time on the client, to do this you have to run the below-given commands using the command prompt.
Open the command prompt with admin privilege.
Type the given command and press the Enter key to run it,
w32tm /resync
Solution 4: Run the Update and Activation Troubleshooters
In this solution, we will try to run the Update and Activation Troubleshooters, and then try to upgrade your system.
To do this, follow the below-given steps:
Go to the Settings > Update & Security > Troubleshooter > select Windows Update and execute the troubleshooter.
After running the troubleshooter, if you are still getting the error message and unable to upgrade your Windows system. Then go to the Settings > Update & Security > Activation > Troubleshooter.
This tool will take a few minutes to accomplish the troubleshooting process. After the completion of this, reboot your computer and try to upgrade your system once again. This will help you to get rid of the Activation Error code in Windows.
Solution 5: Run the Slui 3 command
Press the Windows key + R simultaneously to open the run box.
In the run window, type "slui 3" and press the Enter key.
Note down the System Product key that appears your operating system product key.
Again click or tap on the "Activate" button. Restart the Windows 8 or Windows 10 system.
At last, try to upgrade your system again.
Solution 6: Run SFC scan
First, you have to open the command prompt with admin privilege. To do this, click on the start menu and type cmd then choose command prompt (admin).
If any Windows UAC appears, then click on the "YES" button to confirm.
Now, in the command prompt window, you have to type and run the below-given command.
sfc /scannow

Once the scanning completed, try and check if you are still getting the error message.
Solution 7: Contact Microsoft Support
You can also opt to contact the Microsoft support team and let them know about the error you are encountering and ask to change your product key.
Well, if the product is used too many times then it I blocked by the server and in this situation it is require resetting the product key by contacting Microsoft's support team.
PEOPLE ALSO ASK:
1 - What causes the error code 0xC004f074?
The error code 0xC004f074 is a Windows activation error and appears Windows is unable to appear to reach the company's activation service or the system administrator or the KMS (Key Management Service) is unavailable.
Despite the error is also caused due to the dissimilarities between the KMS client & KMS hosts and the error 0xC004f074 appears after or while installing Windows.
2 - How Do I locate my Windows 10 Product Key?
Well, this completely depends on how you got your Windows 10 copy. And to know more about it you can simply visit here. Moreover, if you bought Windows physical copy then the product key should be labeled on the card inside the box of the Windows. But if Windows came preinstalled then the product key appears on your device sticker or its power supply.
3 - How Do I Recover My Windows 10 Product Key?
The product key can be recovered from the command prompt by typing command. Follow the steps given below:
Press Windows key + X > click Command Prompt (Admin)
Then at the command prompt, type: wmic path SoftwareLicensingService get OA3xOriginalProductKey < hit Enter
This will show the product key.
Best & Easy Solution to Fix Error Code 0xc004f074 
Sometimes due to some internal PC errors and issues system gets unable to update/upgrade and throw error messages.
In order to get rid of all the internal PC issues that can't be fixed manually, try running the PC Repair Tool.
This tool will help you to get rid of all the issues presents on your system without doing anything manually. Simply download, install, and run this tool on your system and it will automatically fix all the issues such as DLL errors, driver issues, system file errors, and more.
So, it is suggested to try this tool once to make your system error-free and after it tries to upgrade your system again.
Conclusion
I hope this article helped you in fixing error code 0xc004f074 in Windows 10, 8 & 7.
Perform the above-stated methods one by one carefully to get an error-free Windows to work on and upgrade Windows with ease.
If you have a question or suggestion regarding this article then you can share your queries on our Facebook page.
Hardeep has always been a Windows lover ever since she got her hands on her first Windows XP PC. She has always been enthusiastic about technological stuff, especially Artificial Intelligence (AI) computing. Before joining PC Error Fix, she worked as a freelancer and worked on numerous technical projects.