Nvidia driver cards are basically used to run high-resolution applications on your PC but there are various Nvidia driver issues that interrupt those applications to run. Nvidia driver keeps crashing Windows 10 is one such issue encountered by many users.
My Driver keeps crashing and recovering? Windows 10 | Driver 355.98

I have faced this problem a lot lately.

Not in just the latest driver but almost all drivers

340 – 355 All of them have the problem (I thought rolling back would work but it Didn't)

I tried to do a clean installation but it didn't fix the issue.

Also TdrDelay And TdrLevel fixes don't work. They just give the CPU a little more time to recover the driver not fix it.

Any help would be appreciated.
To overcome such issues you need to perform some of the solutions that are listed in this article.
Continue reading the article and get to know to solutions, also come across the reason behind the Nvidia driver crashing issue.
Why Does Nvidia Driver Keeps Crashing?
If your Nvidia driver keeps crashing then one of its main reason is incompatible or corrupt Nvidia driver on your PC.
You just need to uninstall your driver and then allow Windows to install the new driver automatically to fix the Nvidia driver keeps crashing issue.
How Do I Fix Nvidia Drivers Crashing Issue?
Well, Nvidia driver keeps crashing Windows 10 issue can be easily solved if you apply the below-mentioned solutions properly.
Solution 1: Disable the ATKFUSService
Try disabling the ATKFUSService as this will fix the Nvidia display driver keeps crashing issue. Follow the steps to do so:
Press the Windows + R key
Type services.msc and click on OK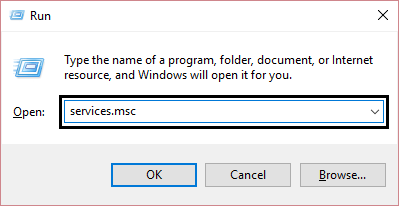 Search for ATKFUSService in service window and click on it
Click on Startup type
Select Disable or Manual
Click on Apply and then OK
After performing the above steps and disabling the ATKFUSService the Nvidia driver crash on Windows 10 problem must have got resolved.
Solution 2: Disable the iGPU in BIOS
Nvidia driver keeps crashing can be caused due to the integrated graphic card problem. Therefore, to solve this issue you need to disable the graphic card from BIOS.
Here are the steps to proceed further:
Boot your PC and press F2 or Del key to access the BIOS
Note: Sometimes a different key can access the BIOS so you will have to redo this step
Once the BIOS opens, go for iGPU option and then disable it
Now, save the changes made and restart your computer
After disabling the iGPU, try to run the Nvidia driver and see if it is still crashing or not.
Solution 3: Stop the Automatic Driver Updates
In some cases the older version of drivers performs better as compared to the newest version.
You can try downloading the older version of Nvidia and see if it helps in solving the Nvidia driver crashes Windows 10 issue or not.
But before you start to download the previous version you must stop the automatic updates of drivers.
Follow the steps to stop the automatic updates:
Press the Windows key
Type control panel and press the enter key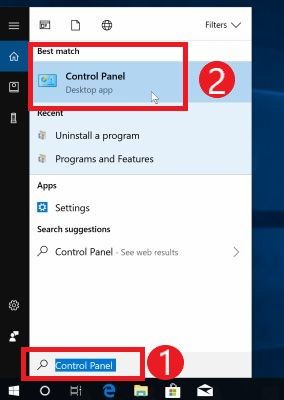 Select Advanced system settings
Click on Hardware tab and click on the Device Installation Settings button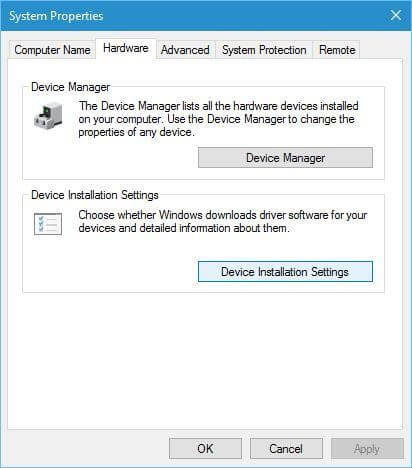 In the Device Installation Settings window, click on No (your device might not work as expected).
Click on save changes button
Once the automatic driver update is disabled, install the older version of the Nvidia driver and check whether Nvidia drivers crashes or not.
Solution 4: Disable the Vertical sync
According to some users making few changes in the Nvidia control panel can solve the Nvidia driver crash on Windows 10 issue.
Try to disable the vertical sync in the Nvidia control panel. Here are the steps to do so:
Go to control panel
Select Nvidia control panel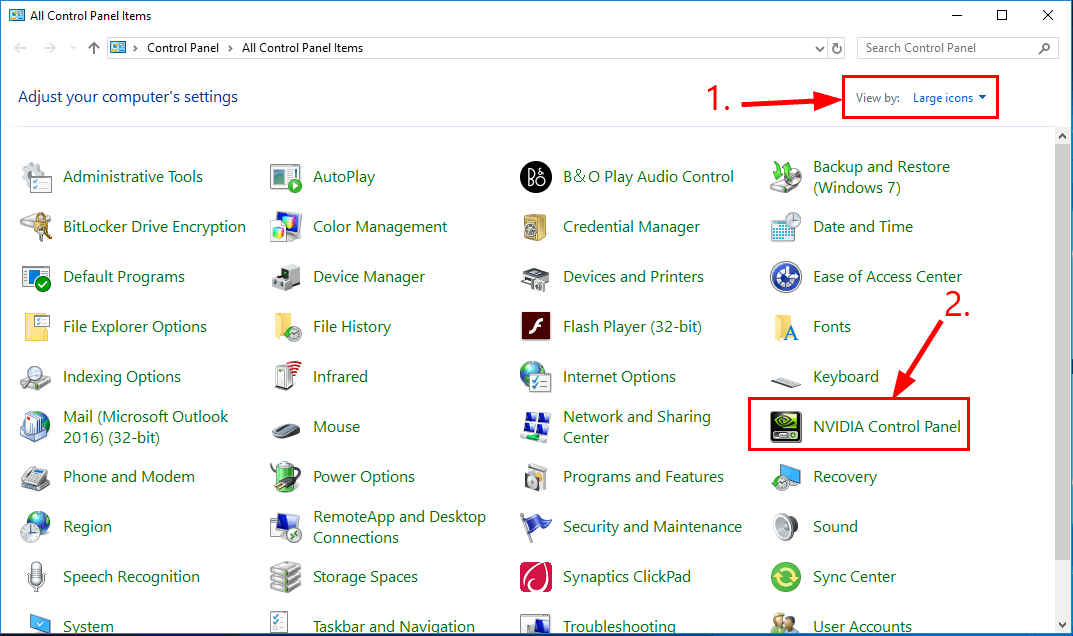 Click on Manage 3D settings
Select the power management mode and set to maximum
Click on vertical sync and turn it off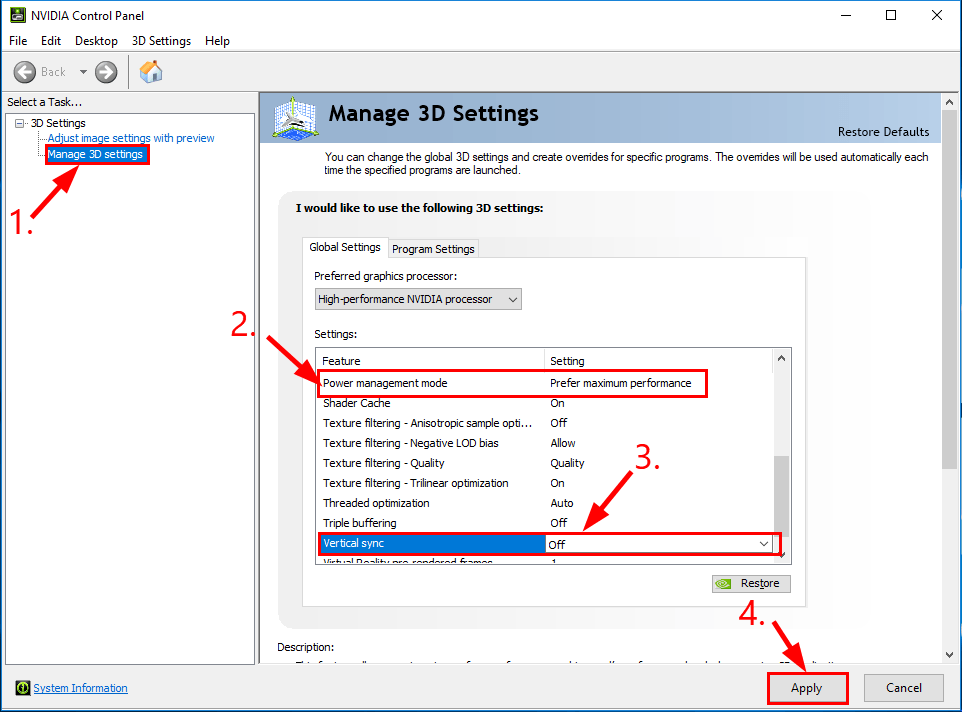 Apply and close the window
Now, check whether the Nvidia driver crashing issue is fixed or not.
Solution 5: Choose a Power Plan
To solve the Nvidia driver keeps crashing Windows 10 issue you can choose a power plan and set the power options to high performance.
Follow the steps to choose a power plan:
Open the control panel
Choose the power options
Click on High performance
After choosing the power plan and setting it to a high-performance Nvidia driver crashing issue will get fixed.
Solution 6: Update driver
If your Nvidia Driver is outdated then it can be the reason for crashing. Therefore, to fix the Nvidia driver crash on Windows 10 you need to update it and see if the crashing get solved or not.
Below are the steps given to update the driver:
Press the Windows keys
Type Device manager
Click on Display adapter
Select the driver that needs to be update
Right-click on it and select update driver option
Click on Search automatically for updated driver software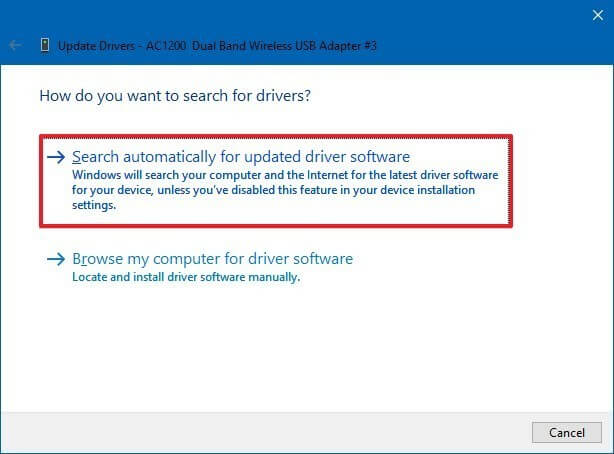 If there are any updates available it will get downloaded automatically and the Nvidia driver crashing issue will get resolved.
In case you don't want to manually update your drivers then you can try Driver Updater. This will not only update the drivers but also solves other driver-related issues.
Solution 7: Check Hardware for Issues
Even after updating the drivers if you still encounter Nvidia driver crashes Windows 10 then there might be an issue with the hardware.
Hardware issues such as overheating, components not connected properly or the dust on your graphics card can cause Nvidia driver crashing issue.
So, remove your graphics card from your PC and do a proper troubleshooting. Make sure to do it with care because any mishandling can render the graphics card and make your PC useless.
Solution 8: Update your DirectX
DirectX is that component in Windows which allows weighty multimedia apps to interact with the video cards and the audio cards.
In case you are using an older DirectX version then there are chances that you are unable to handle processing task and graphics rendering. As a result crashing issue will appear on drivers.
So, it is suggested that you get the newest DirectX version, this will surely resolve the Nvidia driver keeps crashing Windows 10 issue.
If you don't know which DirectX version you are using, then follow the below steps:
Press the Windows key
Type dxdig and hit the enter key
Click on system tab and check the DirectX version
In case you face any DirectX error then here are the tricks to fix it- Fix DirectX Error in Windows 10.
Recommended Solution- Fix Various PC Issues
If your PC is running slow or showing your stubborn errors that are not solved manually then to fix such issues or errors try the PC Repair Tool.
This repair tool is designed by professionals that cleans your PC and make it run just like a new one.
You just have to download this tool and it will scan your computer once, detects all the errors and fix them automatically with ease.
Errors like registry, DLL, update, BSOD, game, application error and many others. It also repairs inaccessible system files, prevents the virus from PC and much more.
Conclusion
Nvidia driver crashing issues can be resolved with the solutions stated above in this article if you perform the steps carefully.
After your Nvidia driver crashes Windows 10 issue is fixed, scan your PC with the above-recommended tool to remove junk files and speed up the performance.
I hope this article turns out to be helpful for you in troubleshooting the driver issue and other related queries.
If you want to ask or share anything then write to us on our Facebook page and let us know.
Good Luck!!!
Hardeep has always been a Windows lover ever since she got her hands on her first Windows XP PC. She has always been enthusiastic about technological stuff, especially Artificial Intelligence (AI) computing. Before joining PC Error Fix, she worked as a freelancer and worked on numerous technical projects.