Same as Windows 7 and 8.1 the latest version of the operating system i.e. Microsoft Windows 10 fetches the attention of the millions of Windows users.
But Errors and bugs disappointing several users, engineers of Microsoft already fixed lots of the issues and still working to stabilize many other latest errors.
Among many errors, one of the common errors that are in trend nowadays is Error code 0xC004C003. This is actually an Activation error, says that server resolute the keys to be invalid or keys are blocked.
The error 0xC004C003 appears to the users during activating Windows 10 system and top the users from installing Windows 10 on their machine.
In this article follow the fixes given to resolve Windows Activation error 0xC004C003 one by one.
Causes of Windows Activation Error Code 0xC004C003
The main cause of this error is, Windows Servers are over packed. If your computer is suffering from this error then wait for one fine day and you will see that Windows gets activated.
How to Fix Error Code: 0xC004C003 in Windows 10/7
Method 1: Try to Reset your PC/laptop
By simply resetting your computer or laptop you can fix this issue. Generally, this solution is not very effective but it is recommended that try it once. Apply the below-given steps.
 Click on the Start button-> go to Settings
 Click on the Update and Security option.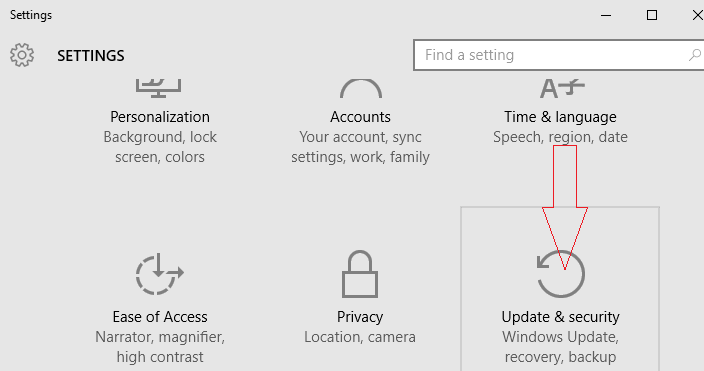 After it on the left Pane go to Recovery.
"Reset this PC Option" will appear, so click on Get Started.
 It will take a few times to complete the entire resetting process.
Note:  The resetting process will delete the entire files/Folders from the system drive or the drive where Windows 10 is installed. So, create a full system image backup of your Files before performing the above steps.
Method 2: Use Command Prompt
In this method, we will try to fix Error code: 0xC004C003 with the help of executing a command in the Command Prompt.
Press Windows + X to and choose the Command Prompt (Admin).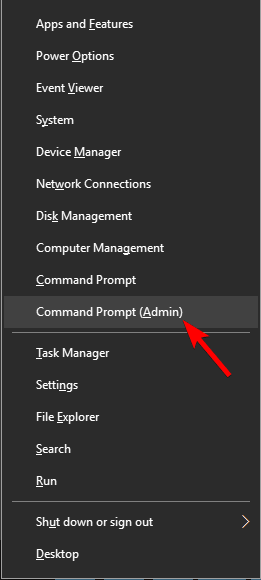 After opening the command prompt, type the wmic path SoftwareLicensingService get OA3xOriginalProductKey command and press the Enter key. This command will display your product key.
Now, open the Settings App by pressing the Windows Key + I and then go to the Update & Security section.
Next, go to the Activation section present at the left pane and select the Change the product key from the right pane.
 At last, you have to enter the product key that you noted from Step 2 and at last click on the Next.
Method 3: Try Installing Windows 7/8 then Upgrade.
In this method you have to install Windows 8.1 or Windows 7 again and after it tries to upgrade your PC to Windows 10.
After upgrading to Windows 10, now you can attempt to do a clean install to fix error code: 0xc004c003. Follow the below-given steps.
Insert your Windows Installation CD/DVD, make sure that you have a valid Product Key of the CD/DVD.
Start your PC through DVD (you can set the priority through BIOS).
Install Windows 7 or 8/8.1.
Confirm that version of Windows you just installed is activated, after it if you want to upgrade to Windows 10 then download the entire available updates. Through this, you can see Windows 10 upgrade notification in the tray.
If your system doesn't show Windows 10 upgrade notification then you have to Download Windows Media Creation Tool from Microsoft. 
After it executes the tool and Use Upgrade this PC feature so that it will download Windows 10.
After the completion of the installation process, you have an activated Windows 10 operating system without any activation error like 0xC004C003.
Method 4: Clean Booting of Computer
 First of all, you need to RUN Windows and then enter the command box "msconfig" and then click OK.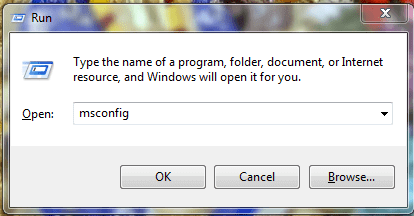 After this, you are required to open the General tab and then click Selective startup and then there is a need to simply clear the Load Startup Items search box.
Now, you have to click the services tab and then select the "Hide all Microsoft Services" checkbox.
At last, you have to click Disable all and then click OK.
Method 5: Perform SFC scan
 In the first step, you have to open cmd as administrator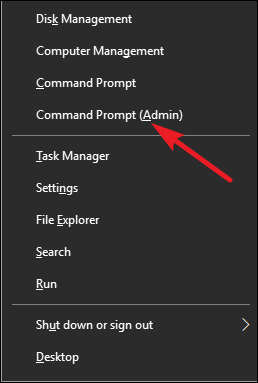 Now type in SFC/Scan now and press enters and then simply wait for the process's completion.
This process will take some time and if it shows any errors in the result history then you have to do a proper action that is suitable for the error.
The SFC/scan now command will then scan the protected system files. It will then replace file that is corrupted with a cached copy located in the folder named compressed at %Win Dir%\System 32\dllcache.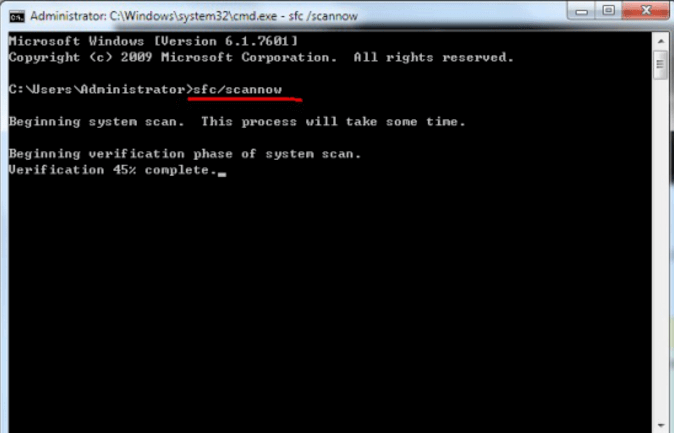 The %Win Dir% placeholder will represent the Windows operating system folder. For example, C:\Windows.
IMPORTANT: Make sure that you don't close the Command Prompt Windows unless the verification in done 100%. The scan result will then display after the process is finished.
Method 6: Ping The Network Starts With The Microsoft Servers
 For this, you have to first click on the Start menu and search the command prompt.
 Now after the CMD prompt windows get opened, you have to type the below command:
                              NS lookup office365.com
In the last step, you can replace office365 with the versions you have and the result should be the address of the Microsoft servers.
Best & Easy Solution To Fix Error Code: 0xC004C003 
Well if the given manual solutions won't work for you or you are unable to follow the given fixes then it is suggested to run the PC Repair Tool. This is a powerful professional recommended tool that scans, detect and fixes various Windows errors automatically.
With this, you can fix various computer problems like protect you from file loss, virus/malware, fix corrupted files, hardware failure, BSOD error, DLL error, and others. It not only fixes errors but also optimizes the Windows PC performance and make it blazing fast. It is easy to use.
Conclusion:
The above-given methods will help you troubleshoot Windows activation Error code: 0xC004C003 and install Windows 10 with ease.
Well, some of the manual solutions are a little difficult and risky so be aware while executing them. You may also use an automatic solution PC Repair Tool, to fix the issues that cause error 0xC004C003 easily.
However, if you are still unable to activate Windows 10 then simply contact the Microsoft support center and explain your problem. or read the article to know the problem
Despite this, if you have any queries or suggestion then feel free to write to us.
Always up to help others with their PC-related issues, Jack loves to write on subjects such as Windows 10, Xbox, and numerous technical things. In his free time, he loves to play with his dog "Bruno" and hang out with his friends.