Summary – AMD Radeon Settings is an important tool, that improves stability and performance by allowing you to tune up your graphics card settings. But recently many users encounter issues and reported the AMD Radeon Settings won't open on their computer. So, here in this guide learn how to fix AMD Radeon Settings not opening problems.
Rated Excellent on

Trustpilot
Free Driver Updater
It is a free solution to all driver-related problems for Windows 11, 10, 8 & 7. And update entire system drivers automatically.

Download
AMD Radeon is a computer product brand mostly for the device driver and utility software. The AMD Radeon Settings is a tool that handles the AMD graphics card and allows you to tweak the graphics card setting for smooth gameplay.  
But sometimes this fails to launch, after updating the graphics card drivers. However, many users also confirmed they haven't updated their graphics card but still unable to open AMD Radeon Settings.
Fortunately, our expert had fixed the problem and the solutions are relatively easy to follow and helped many users to resolve can't open AMD Radeon Settings.
So, follow the below-listed working solutions one by one until you find the one that works for you. But first, have a look at why the AMD Radeon settings won't open on Windows?
What Causes AMD Radeon Settings Won't Open Problem?
Knowing the root cause helps you to troubleshoot the problem easily and open AMD Radeon Settings. Here learn some of the common ones.
Most possible the faulty graphics card drivers cause the Radeon Settings not to open
The improper installation of the driver can also cause the issue.
Your Windows OS is outdated.
Due to the incompatibility between the AMD Radeon Settings and the drivers installed.
Now, start following the solutions accordingly.
How Do I Fix AMD Radeon Settings Not Opening Issue?
Solution 1 – Quick Tweaks
Very first you need to follow the quick preliminary steps to fix AMD Radeon Settings can't open problem.
Restart your Windows computer, this quick trick fix most of the glitches or issues with the computer.
Check if you have recently installed any software, hardware then uninstall it and check if the AMD Radeon Settings opens or not.
Moreover, if the issue still persists then start following the fixes given next.
Solution 2 – Rollback the Graphics Card Driver to Previous One
As many users confirmed issue occurs after updating the graphics drivers, so make sure to roll back the driver to the previous one.
Follow the steps to do so:
Press Windows Key + R and in the Run dialog box > type devmgmt.msc > hit Enter
This will open Device Manager > here expand the Display adapters section > right click on the graphics driver > select Uninstall Device.
And confirm the prompts that ask for the confirmation of the uninstallation of the latest device driver and wait for the process to finish.
Now visit the AMD official website and search for the available drivers.
Scroll to search for the required driver > and right-click on it  and choose the Download button
Next, install it on your system by following the on-screen instructions.
Restart your system and verify if the AMD Radeon Settings won't open problem is resolved.
Solution 3 – Update Windows system
If your Windows system is outdated then this can also cause can't open AMD Radeon Settings issues. So check for the available updates and install it on your Windows system.
Follow the steps to do so:
Open Settings > Update & Security > Windows Update.
Now click on Check for updates button
Verify if any updates are available then download and install it.
Now after updating Windows, restart your system and check if the problem is fixed or else head to the next solution.
Solution 4 – Modify AMD Registry Setting
If none of the above-given solutions works for you then there is a possibility the AMD Radeon Setting version and the driver version won't match or are incompatible with each other.
And to resolve it, you need to edit your registry.
Please Note – The steps are tricky, a small mistake can damage your system and it won't turn on. So make sure to follow the steps given carefully.
Follow the steps to do so:
Press Windows + R key > in the Run box > type regedit > hit Enter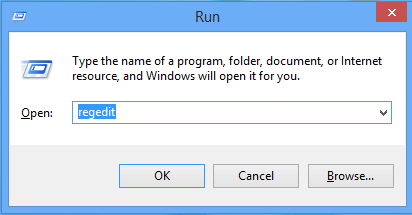 Now at the left navigate to the following registry: HKEY_LOCAL_MACHINE\SOFTWARE\AMD\CN
And click on this key > then locate an entry named DriverVersion > now right-click on it and from the context menu > select Modify.
Then in the Edit window > under the Value data section modify the value to 0 and apply the modification you have done. Also, confirm if any security dialogs appear during the process.
Next press Ctrl + Shift + Esc key to open Task Manager and kill entire AMD-related processes.
Then at the bottom left part > click on More details to expand Task Manager and locate any AMD-related processes like its main executable and others. They are located right under Background processes. And choose them one by one > select End Task option from the lower right part of the window.
Lastly, restart AMD Radeon Settings
It is estimated this works for you to fix AMD Radeon Settings not opening an issue on your computer.
Solution 5 – Perform a Clean Install of AMD Radeon Graphics Card Driver
If none of the above-given solutions works for you to resolve AMD Radeon Settings not opening issue. Then here it is suggested to reinstall AMD Radeon Graphics Driver.
Follow the steps to do so:
Very first download and save the right AMD driver from the AMD official site.
Next, download and save the Display Driver Uninstaller.
Also, make sure to disable the antivirus or any other security program installed on your system.
And from the C:/AMD folder delete the contents from all previous drivers.
Now open Control Panel > uninstall a program > select AMD and uninstall everything
Boot in Safe Mode > run DDU and let it restart your system > install new drivers > and restart your system.
Hopefully, now the AMD Radeon Settings not opening issue is resolved.
RECOMMENDED SOLUTION – Fix Drivers Related Issues
If you are still facing the AMD graphics card driver issues, then here it suggested run the Driver Updater.
This is an advanced tool that just by scanning once, fixes entire driver related issues and also updates the entire system drivers in a few clicks.
Hopefully, now the AMD Radeon Settings won't open the problem is resolved and you can open AMD Radeon Settings easily in Windows 10.
Make sure to scan your computer completely by installing the latest AMD graphics card driver version.
Conclusion:
Well, here my job is done and I guess the solutions given work for you to resolve AMD Radeon Settings won't open issue.
Now it's your turn to follow the fixes given and easily open AMD Radeon Settings.
I hope the article works for you.
But if in case, there is anything that I missed out or you have any comment, suggestion or query then feel free to share with us on our Facebook Page.
Good Luck..!
Hardeep has always been a Windows lover ever since she got her hands on her first Windows XP PC. She has always been enthusiastic about technological stuff, especially Artificial Intelligence (AI) computing. Before joining PC Error Fix, she worked as a freelancer and worked on numerous technical projects.