Are you a game freak? Do you love trying different action role-playing highly advanced games then here is Good news for you?
Today in this article I am sharing with you the best Skyrim PS4 Mods that give you the best gaming experience, latest gear companions, traveling, new quests, battles, and lots more,
Undoubtedly, Skyrim is one of the highly advanced, unique, and the ultimate video game of all times. It was launched on 11/11/11 and later on, it was re-launched as Special Edition on PS4/ Xbox One/ PC and in VR version on PlayStation VR.
Also, the latest Nintendo's Switch received Skyrim and this is what makes it the most aspiring ports of this generation.
Well, on Skyrim everything can be removed, changed, or make it even better just by using Mods. This allows making changes in the game in countless ways from traveling to weather everything can be made more lively and real.
And if you are planning to play Skyrim the very 1st time or 100th time, then in this article you will find the best PS4 mods to get the amazing, breathtaking experience of Skyrim.
But, if you are still confused about mod then first learn what a mod in a game means, what do mods do in Skyrim, and how to install it as well.
What is Mod?
Mod is a term derived from the act of changing a game. In simple words, Mod is a modification made by fans or players of video games which changes one or more features such as how it looks or performs a video game.
And to mod, a game means creating routine objects, levels, characters, or the unique game from the existing game engine.
Mods can be range from small modifications and tweaks to thorough repairs and can also range the repeat value and game interest.
What do Mods do in Skyrim?
As it is mentioned above Mod is the changes in the game made by the players. And simply in Skyrim, the mods modify the way you play Skyrim, like adding new ways of attacking through various ways to navigate the World and also changing the manner the user interface acts.
Likewise, the best Skyrim Special edition mods will change the game in innumerable ways. So, below you can find the best PS4 Skyrim mods in various categories.
So, it's up to you, either you use a single or all mods in one category or a few of them.
But first, learn how to install these Skyrim Mods.
How to Install Skyrim Mods?
Installing the Skyrim Mods on PS4 consoles is very easy, first, you need to start the game and go to the main menu and follow the steps given below.
In the starting menu > choose mods
Then at Bethesda.net > create an account
Now the menu screen will appear with a message showing while using mods trophies are disabled.
And you will be taken to the mods menu
Next from here choose the Mod, you desire in the game by pressing "X" button on the PS4 controller
Lastly, click on the download
And that's it, now you can move forward and see which mods you need to download for Skyrim for PS4. But first, learn about the Load Order.
In the game the Load Order, command which Skyrim SE mods in the game will be loaded first and which one in the last.
But many Skyrim PS4 mods won't require to be set in the specific load order. So, just download the Mods, you desire and go back into the main menu and start the game. The entire Mods will start working fine.
But if in case you don't want to set up your load order manually, then organize them in descending order as per their file size.
Well the Sony PS4 is limited in relation to Mods. As it won't allow the modders importing external properties into the game.
Therefore the variety of Mods are limited in PS4, but as said "Something is better than Nothing", it is better than having no mods at all.
And in this article, I am rounding up the best Skyrim mods for PS4, PS5, PC and Xbox One you should install.
What Are the Best Skyrim PS4 Mods?
1 – Realm of Lorkhan – Alternate Life Mod PS4
On PC and Xbox One, the Alternate Life Mods let the players starting their Skyrim adventure in any method they desire. These mods allow the players to avoid a "Helgen start" and can land anywhere in the Skyrim.
Moreover, you can find many more changes with the help of this mod.
You can wake up anywhere in a wild ship, or forest and from there you can go anywhere without starting the main quest.
The mod offers unlimited replay facilities to the game and also opens the latest game possibilities.
This starts the game in the mysterious realm and after the character modification, the players are dropped in any location in the realm.
It also allows the players to acquire birth signs, possible boons, curses, and classes and can also select a location to start the game.
You can have a mesmerizing visual, and uncountable adventure and investigation possibilities.
Moreover in the starting, on the Skyrim PS4, no Alternate Life Mod is offered till the Realm of Lorkhan mod is available.
And if you want to get the best Skyrim experience, the PS4 player must have this Skyrim Mod. So, if you are looking forward to downloading this best Skyrim mod for PS4 then visit the link next to you: Download Realm of Lorkhan Skyrim Mod
2 – Stones of Barenziah Quest Markers
This is available on Xbox One, PC and PS4 as well, and falls under the Skyrim market mods category. It is commonly known as Bloody Stones of Barenziah.
Well, the search will stay in the tray for some time till you complete entire major and side quests.
And with this simple mod, you are able to find all the 24 of the Stones of Barenziah (Unusual Gems), and as well find out the secretive item they create in the end.
This mod is also available on the Steam website, or you can simply get this from here – Download Stones of Barenziah Quest Markers Mod
3 – Forests of Skyrim Mod
This is one of the finest Skyrim special edition mods available for PS4 and Xbox One as well. Well, the Forests of Skyrim mod, highly customizable and gives the game a new experience and lively feeling.
Here check what more you get with this Mod:
The Forests of Skyrim mod adds a large number of trees to areas that need to be heavily forested
It makes the game lore-friendly and gives the players a feeling like they totally lost in the forest.
Also, the Mod changes complete gaming experience with the wild area occupied with dense forests and woods and by getting lost in the mythological forest.
Moreover if you like a Gothic atmosphere then you need to download the Dark Forests of Skyrim for a darker suggestion.
Also as per the request, a good amount of trees out of the Riverwood are removed for improving the compatibility and lore-friendliness.
Moreover, If you like this then visit the link next to know more about the mod and download it as well. – Download Forests of Skyrim Mod
4 – Rustic Weathers And Lighting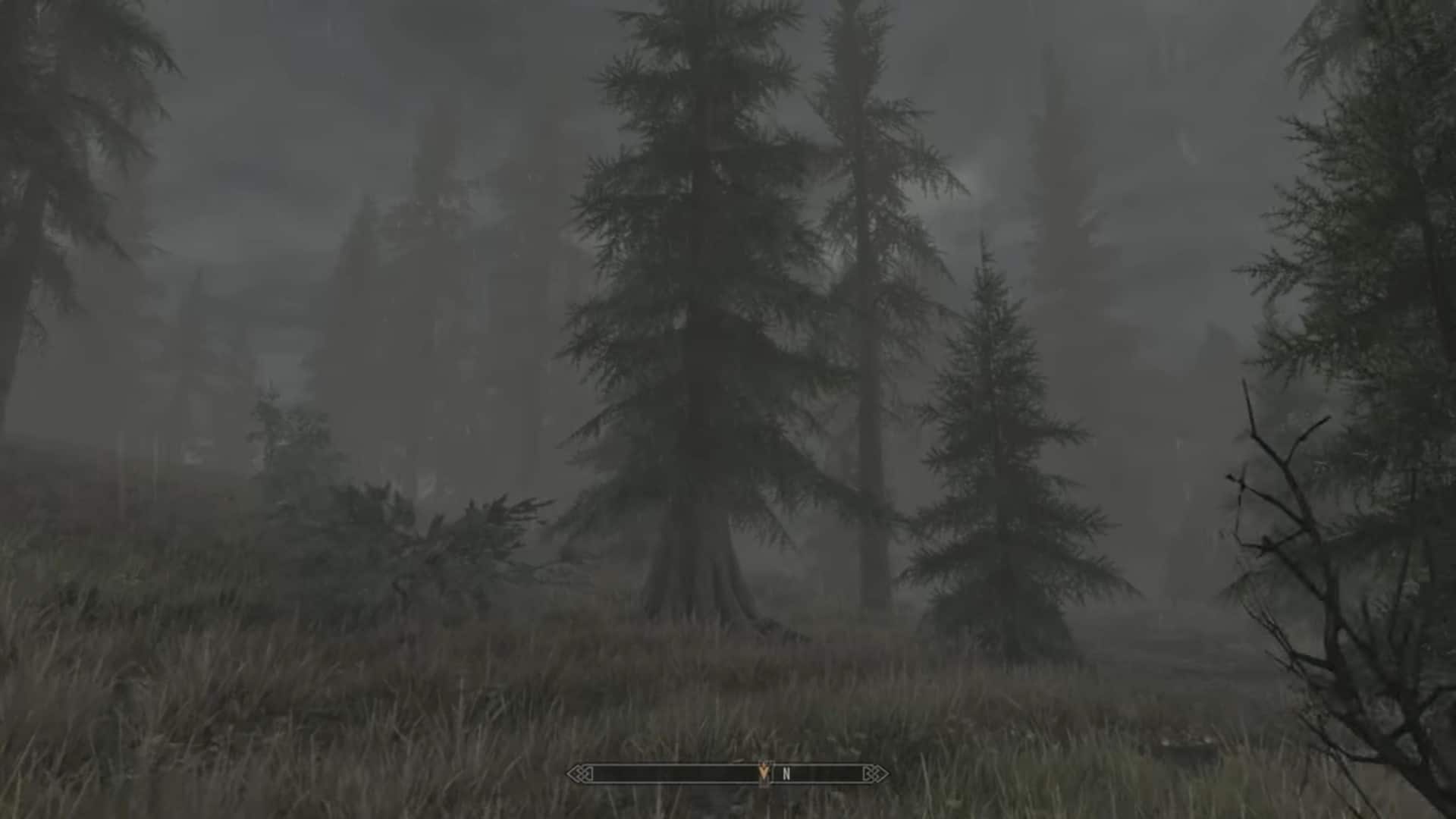 The Rustic Weathers and Lighting Skyrim Mod is just like its name, it changes weathers for rustic or medieval styles. This is ENB mods that shift the color tone from dark to bit dull.
The Mod also rises the strength of Blizzards and rainstorms
It offers the Skyrim players a feel of the extra harsh place with the louder wind, thunder sounds, and heavy rainfall.
Also with this mod, the rain acts much more real and the rainfall starts slowly and after that increases the speed and slows down again.
This is available on PS4, Xbox One, and PC as well, and to get this mod, click here – Download Rustic Weathers and Lighting Skyrim Mod
5 – Natural Lightning Aesthetic
This is another excellent Mod available in the Skyrim Special edition mods. The Natural Lighting Aesthetic mod is available on PS4 and is an environmental mod that develops the overall lighting and makes the whether vibrant.
This is also having many amazing features lets learn about it:
It improves in-game character appearance and the NLA enhances the realistic ENB (Easy Now, Boris) to the game. Due to which the water surface appears deeper and looks lore-friendly.
Despite this, the Natural Lightning Aesthetic (NLA) add more trees in the cities and their surrounding areas to create the world of Skyrim more mesmerizing.
Well, this undoubtedly the best Skyrim PS4 Mod, if you like this then visit the link next to you –  Download Natural Lightning Aesthetic Skyrim Mod
6 – The Great Cities
The Great Cities Skyrim Special edition is for those who want to breathe different life or was unhappy with the Skyrim minor cities and towns.
Also the Great Cities Skyrim mod on PS4 increases the existing cities of Dawnstar (general goods), Morthal (general goods), Dragon Bridge (blacksmith), and Winterhold (blacksmith).
And the best thing is the latest additions to the above cities merge flawlessly with the knowledge of the game. Every overhaul tries to make the areas appear different even without changing the vanilla feel and gameplay.
Also, the other cities like Riften, Markarth, Solitude, Windhelm, and Whiterun, are not altered with this mod, To know more about it visit: Great Cities Skyrim Mod
7 – Rain and Snow FX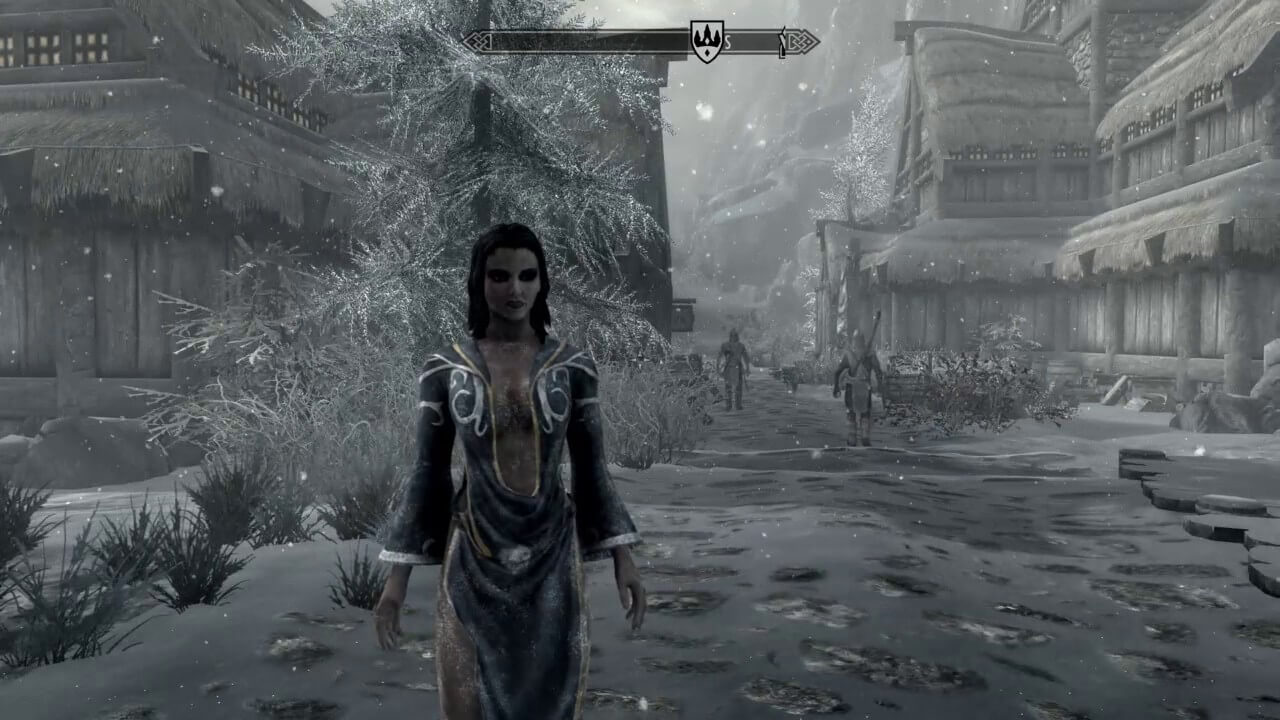 The Rain and Snow FX is an excellent mod that improves some of the visual effects on gamers and NPCs during the snow or rainfall or during swimming.
This Mod is available on all the three platforms – PS4, PS5, Xbox One, and PC, and it can be measured as a small addition to the Skyrim traveling mods.
Despite this, it also includes many amazing, realistic features like:
Wetness Shader – The Players and NPC look wet when they are inside water or under the rain. Even the droplets also drop from both of them
Underwater – Increases bubbles during swimming underwater
Frost Shader – In the snow weather the Players and NPC body you can see snow or frost and also the snow particles drop from them.
Textures – The texture is custom made for wetness shader, frost shader, particles (including snowflakes, raindrops).
High Performance – Scripts are not used.
This is highly realistic and this is what makes it the best Skyrim mods for PS4 and others as well – Get RASS Skyrim Mod
8 – Enhanced Aqua Blue Water
If you had played the Vanilla Skyrim then you must be aware that most of the rivers look a bit dull and the water looks dull greyish stream.
But in the Enhanced Aqua Blue Water Skyrim Special Edition mod, this issue is fixed. Thanks to the Mod as it turns the dull greyish looking water into dynamic aqua blue and the rivers and streams are looking real and more pleasing,
This mod is free from performance issues and works fine with other Skyrim Special edition mods as well.
It is undoubtedly the best Skyrim Mods PS4 Bethesda. If you like this Skyrim PS4 Mod and want to get it then visit – Download Enhanced Aqua Blue Water
9 – Castle Volkihar Redux
This is the best mod for the bloodsucker player and is surely on your favorite. The best thing is that it turns the Castle Volkihar into the small town, and gives you a feel like you are really a part of this vampire home.
This is undoubtedly the best Vampire Castle Home for the proper King of Skyrim. And this Skyrim mod is available on the PS4, Xbox One, and as well as PC.
But this is under development and currently unavailable to download, you can learn more about it from here – Castle Volkihar Redux Skyrim Mod
10 – Realistic Fire
The Realistic Fire Skyrim is an immersion mod that works as an in-game fire act just like it would be in real life.
Here the flames glow like torches and the enemy faces huge damage while walking through the infernal fire. Also in the Skyrim, the player is protected to the fire-pit situated in many bars and taverns
And this mod removes that protection and makes the player more exposed to fire-pits, well, this Skyrim mod is for those gamers who want a virtual illusory environment.
Nevertheless, this is undoubtedly the best Skyrim mods for PS4 and Xbox One and you can download it from here –Make Inferno – Enhanced and More Realistic Fire
11 – Epic Realistic Enchantment Effects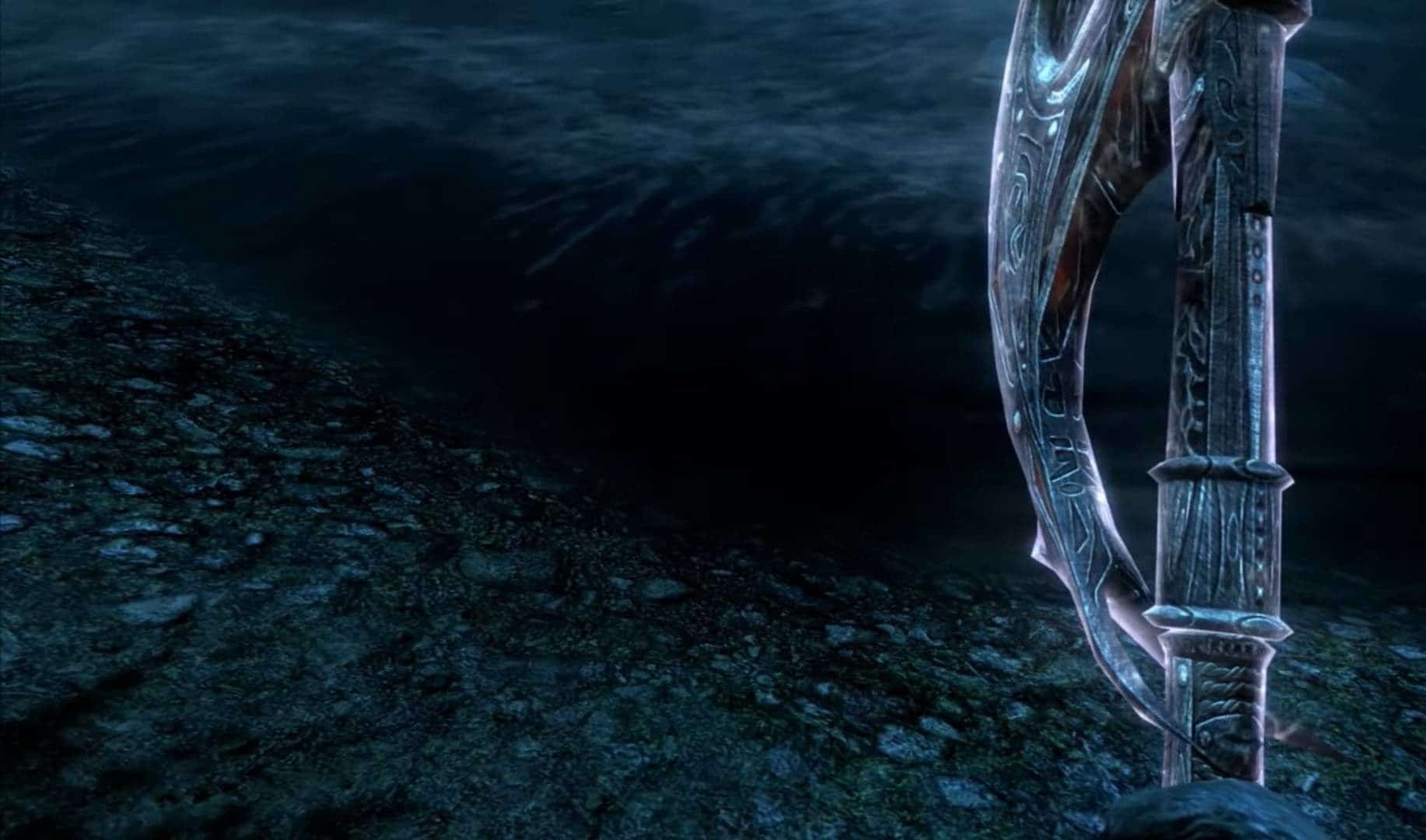 If you are looking for a Mod that improves the quality of the weapon enchantment then this proves to be the best Skyrim PS4 mod.
Not only this, but the Mod is also having many other things for the players:
The Epic Realistic Enchantment Effects Skyrim mod concept is great and it creates charms enchantments on various weapons and make it looks more real.
If your weapon faces fire damage then it will have flames around it every time but if deals with the ice damage then it will be drenched in a layer of frost.
It also retextures the charm effects from the animated enchantment overhaul.
The main concept of this Mod and is to make the magical weapon real and boosts your Skyrim capability on PS4 you should get it. If you find this best and looking forward to using this Skyrim Mod then click the link next to you – Download Epic Realistic Enchantment Effects Skyrim Mod
12 – Better Horses
This is one of the highly advanced and most useful mods for the Skyrim Traveling Mods category and is available on Xbox One, PC and PS4 as well.
Also, the Better Horses Mod replaces vanilla Minecraft's original horses with the latest ones with various minor improvements.
Well, this mod is very buddy but later other mod author had made efforts to fix the bugs. However, it is still preferred by many players. So if you want to know more about the Mod, then click the link next to you – Get Better Horses Mod
13 – Immersive Citizens AI Overhaul
The main purpose of Immersive Citizens – AI Overhaul is to rise the player's in-game involvement by improving the Artificial Intelligence of responsive NPCs (citizens)
This is more or else proved to best Skyrim PS4 graphics mods and is also available in PS5, Xbox One and PC. It also allows the players to act and react like real humans relative to the environment or to an attacker.
Well, this mod also adds a latest "survival instinct" feature to the NPC Artificial Intelligence. well, if liked this Skyrim mod then you can download it easily – Get Immersive Citizens – AI Overhaul Skyrim Mod
14 – Phenderix: Magic Evolved
This Mod adds over 400 latest spells archetypes like bombs, Fire, Frost, Wind, Blood Lightning, Divine, Darkness, Spirit, and much more.  Well, the PME is the biggest and complete spell mod offered for the   Elder Scrolls V: Skyrim.
Moreover, this mod also allows you to reproduce enemies and change them into chicken pull them through space-time. Despite this, there are many more customizations you can find in this mod.
This mod allows you to:
It offers numerous latest role-playing options like wind magic, water magic, blood magic, skeletal magic, and many others
Also allow using some curse such as permitting a dual wielder to use magic, power
You can summon almost each and every creature located in Skyrim, additionally few spells let you summon three creatures at one time.
It looks amazing and the spells utilize highly modified effects and shaders for generating different spells, separated from vanilla Skyrim.
This Skyrim mod is available on all three Xbox One, PS4, PS5 and PC as well, so it worth using this mod if you are a huge fan of the magical world and want to experience it on your fingertips, click the link next to you – Download Phenderix: Magic Evolved Skyrim Mod
15 – Better Combat AI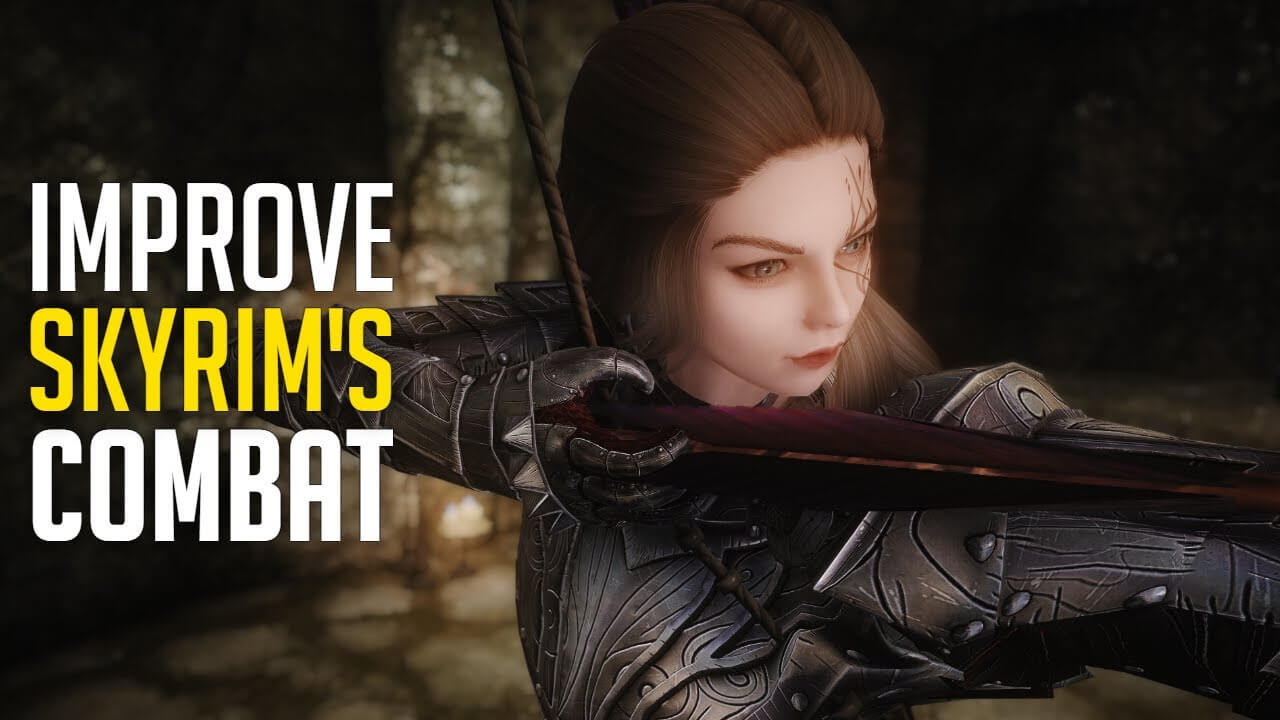 If you like experiencing more challenges then this is the best Skyrim mods as this considerably changes the fighting style.
With this Mod NPCs, they will try to bash, block and stumble as well and also separate from the melee combat once they get too far, from the ranged characters.
 This Skyrim mod is available on PS4, Xbox One, and PC as well. But the PC link indicates to 'Combat Evolved' mod, well this almost same
16 – Impatience of a Saint Markers
This is another best Skyrim PS4 Mods and is also available on Xbox One and PC. It is one of those that are found on Bethesda's mod website.
And this is the reason, you can expect a lot of excitement, here you are possibly running everywhere the Hellish Soul Cairn in circles for an hour as you are trying to find entire pages to Jiub's opus.
And the mod here helps you in saving that time for about 10 minutes by making it totally worth the development.  You can learn about it from here – Impatience of a Saint Quest Markers
17 – Voice of Madness: A Wabbajack Shout
This Skyrim mod is only available on the PS4 till now. But if you are lucky enough to get a copy of this Skyrim on PS4 then this is going to take your breath away.
This Skyrim Mod PS4 adds the latest shout, by connecting the powers of Sheogorath – Wabbajack enemies with your voice. Also, beckon the Prince of Madness to battle for you and even rain deadly explosive Cheese from the dark sky.
Despite this, the crucial characters are at risk now to the Wabbajack's effects like invisibility, healing, life steal, and much more.
Also, life steal and force push will work on dragons now. Well, this is undoubtedly one of the best Skyrim PS4 mods as it offers a variety of entertainment.
So, if you are wondering how to get this A Wabbajack Shout Skyrim mod, then like this download link.
18 – Immersive Patrols
The Immersive Patrols Skyrim mod is available on Xbox One, PS4 and PC as well. This mod is for the players who love the view of the Thalmor approaching over the horizon as it causes patrols from changed factions around Skyrim.
Also, this adds a good amount of Stormcloak, Imperial, Thalmor, and Dawnguard patrols to Skyrim & Skaal, Reaver, and Riekling patrols to Solstheim. Regularly these patrols cross tracks with one another or the players making new encounters or sudden aid.
It also contains small Civil War Battles and Non-Khajiit Caravans. And to download this mod click the link next to use and also learn about it: Get Immersive Patrols Skyrim Mod
19 – Enhanced Console Graphics
This is another best Skyrim mods PS4 Bethesda as it enhances the game visuals without affecting the performance. The best thing about this mod is, it makes the mod looks lively from leaves color to the nightly dark sky.
Also, this PS4 graphics mod has its own light and won't require any additional changes or lighting mod. Not only this, but the mod also enhances the foggy environment even without losing the performance.
You can find this on the Bethesda site and is no available on Nexus. Moreover, you can learn more about it and also download it from here: Get Epic Enhanced Console Graphics V5 (PS4)
20 – Dolomite Weathers and Lighting Overhaul
Just like its name, it adds lightweight weather renovate design like an ENB. Well, this is also the best mod on PS4, as it makes the weather more real, colder with low file size also without performance issues.
It covers all weather like exterior lighting, perception like true storms with the audio and thunder effects, night lighting, and much more.
This mod is having many amazing features here have a look at them:
Lightweight design – It includes no scripts and just small textures.
It offers crystal clear weathers, white clouds, amazing night skies, blue skies, gloomy fogs and storms, and even real snowfall as well.
3D snowfall and rain –you can experience physical snowflake loop in space, raindrops now become droplets. It is also well-suited with snowflakes & rain re-textures.
Also, the thunder and rain are loud and mixed by increasing DB & frequency deviation.
It also reduces light at night and therefore the light sources are really enlightening
This is really worth the money, as it gives the best and realistic experience and is a winner of the best weather mod and ENB of 2016.
So, if you want to download it, then simply click the link next to you – Download Dolomite Weathers – Natural Lighting Vivid Atmospherics II
21 – Faster Levelling Skyrim Mod
Well, this comes last in the list of Skyrim PS4 mod but it gives you the feeling like you are having an impact on the World.
And the 2017 edition of this mod is completely redone and therefore and it hugely changes the leveling skills speed in Skyrim.
Also, the skills are given everywhere from a 2X to 6X boost to make the leveling faster and more natural during the gameplay.
With this mod, you can experience leveling more naturally even without breaking the game. So, is worth to give a try, just link the link next to you download it – Get Faster Levelling Skyrim Mod
So, these are the top Skyrim Mods for PS4 however many of them also support Xbox One and PC as well.
PEOPLE ALSO ASK:
1 - Are Skyrim PS4 Mods Worth Using?
Yes, it is 100% worth it..! Just by using a few simple mods the game becomes completely different and realistic. And the more Mods you use, you will have more fun and the best gaming experience. So, feel free to use Skyrim PS4 mods.
2 - Are PS4 Skyrim Mods Free?
Well, the mods available on Skyrim are generally free but the Skyrim mods available on PS4 or any other console are might be not free. In simple words, you may need to buy some of the PS4 Skyrim Mods, as it depends on the choice from small changes to completely new items, maps, characters, or mission.
3 - How Many Mods can Skyrim PS4 Handle?
Well in PS4 not more than 100 mods or not more than 1GB of active mods. Sony had placed a firm limit on the size of any mod, so you only get 1GB to run the mod and you can't have more than that as the game won't load in that case.
To Wrap It All Up…!
So, this is a list of some of the best Skyrim PS4 mods that give you the best gaming experience.
All the listed Skyrim Mods are carefully selected and despite PS4 most of them work on Xbox One and PC as well.
Well, the Skyrim special edition mods are best to make the RPG more exciting and also add numerous replay facilities to the game.
To find out a more interesting article you can head to our reviews section hub.
So, which Skyrim PS4 mods did you find best, and download it to get the most out of the game?
Do let us know on our social media handles – Facebook and Twitter page. You can also like the article by giving it a big thumbs up.
Good Luck..!
Hardeep has always been a Windows lover ever since she got her hands on her first Windows XP PC. She has always been enthusiastic about technological stuff, especially Artificial Intelligence (AI) computing. Before joining PC Error Fix, she worked as a freelancer and worked on numerous technical projects.